Global Talents Digital merupakan acara daring internasional off-season yang diselenggarakan oleh Fashion Futurim Initiative didukung Russian Fashion Council dan Mercedes-Benz Fashion Week Russia. Acara pertama yang telah mereka selenggarakan selama 2 hari di bulan Juni 2020 telah sukses mendatangkan 2,5 juta views di berbagai platform online dan menampilkan 50 desainer dari berbagai penjuru dunia.
Acara yang ke dua akan diselenggarakan pada tanggal 4-6 September 2020 dengan mengusung tema Sustainability. Untuk mendukung perhelatan fashion bergengsi tahun ini, Indonesian Fashion Chamber (IFC) menyertakan lima desainer tanah air yaitu Gregorius Vici, Aldrè Indrayana >< Cota Cota Studio, Rosie Rahmadi, Emmy Thee, dan AM by Anggiasari.
Trend Modest Fashion atau pakaian 'sopan' dan tertutup memperlihatkan kenaikan minat yang sangat pesat dalam beberapa tahun belakangan. Istilah modest fashion sendiri tidak tanya digunakan untuk muslimah, namun juga digunakan untuk fashion yang menutupi lekuk tubuh atau tidak menonjolkan bentuk tubuh.
Peminatnya pun tidak terbatas hanya untuk penganut agama tertentu tetapi lebih luas lagi. Indonesia sebagai salah satu negara dengan jumlah muslim terbesar di dunia, memiliki kebutuhan terhadap pakaian modest yang sangat tnggi. Akan tetapi hal tersebut tidak diimbangi dengan kesadaran dan edukasi mengenai pakaian yang berkelanjutan.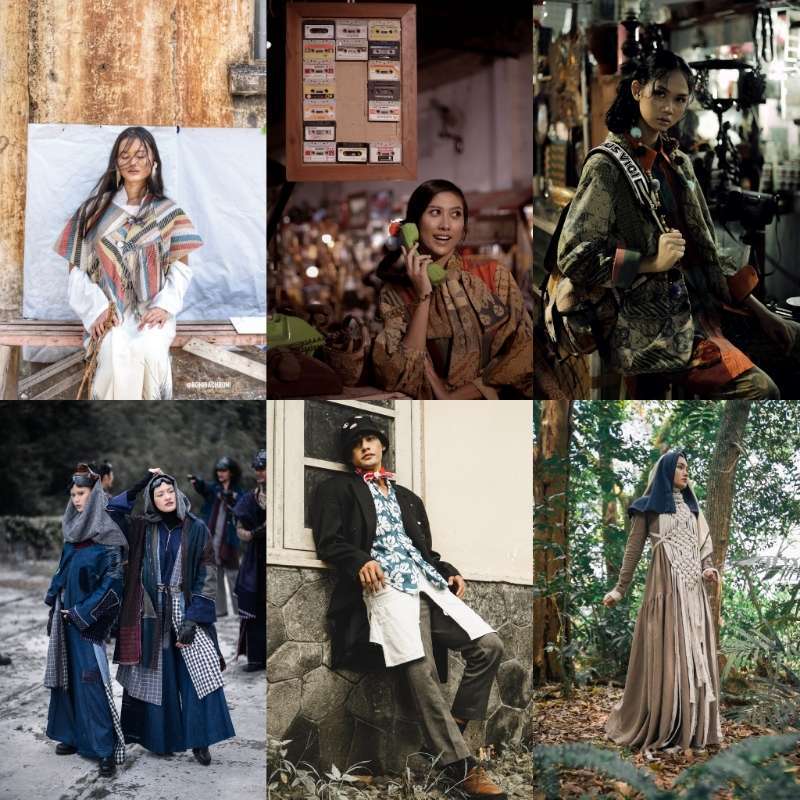 Di balik geliat industri fashion tersebut, terdapat masalah besar di belakangnya yaitu limbah fashion yang perlu mendapatkan perhatian lebih.
"Di tengah pandemi, dunia fashion diharapkan mengambil perubahan ke arah yang lebih sustainable dan durable. Fashion designer sebagai satu bagian yang penting dalam dunia mode memiliki kekuatan yang sangat besar untuk mengubah pola pikir masyarakat." ujar Rosie Rahmadi, salah satu desainer modest fashion Indonesia.
Mengacu kepada penelitian terbaru, Industri fashion merupakan industri yang menghasilkan limbah yang terbesar di bandingkan lainnya. Lebih khusus lagi di modest fashion, yang membutuhkan kain yang lebih banyak dalam produksinya karena terkait dengan konsep modest fashion itu sendiri yaitu loose, comfortable, dan covering.
Terinspirasi dari konsep Rahmatan Lil Alamin, Rosie Rahmadi mengusung koleksi "Kalopsia" pada Global Talent Digital 2020 yang diadakan oleh Russia Fashion Council. Ia merupakan satu dari lima desainer Indonesia yang berhasil lolos kurasi dan ikut serta dalam virtual fashion show acara tersebut.
Kalopsia diambil dari istilah Yunani yang berarti khayalan di mana segala sesuatu tampak lebih indah dari yang sebenarnya.
"Dan itulah yang saya rasakan tentang fashion. Seperti sebuah delusi yang Indah di depan, tetapi di balik itu semua ada sesuatu yang sangat mendesak untuk mengurangi konsumerisme berlebihan dan impact limbah fashion yang begitu banyak" Ungkap desainer yang pernah mendapatkan penghargaan sebagai Desainer of The Year di Bali Fashion Week 2019 ini.
Penulis : Irwans