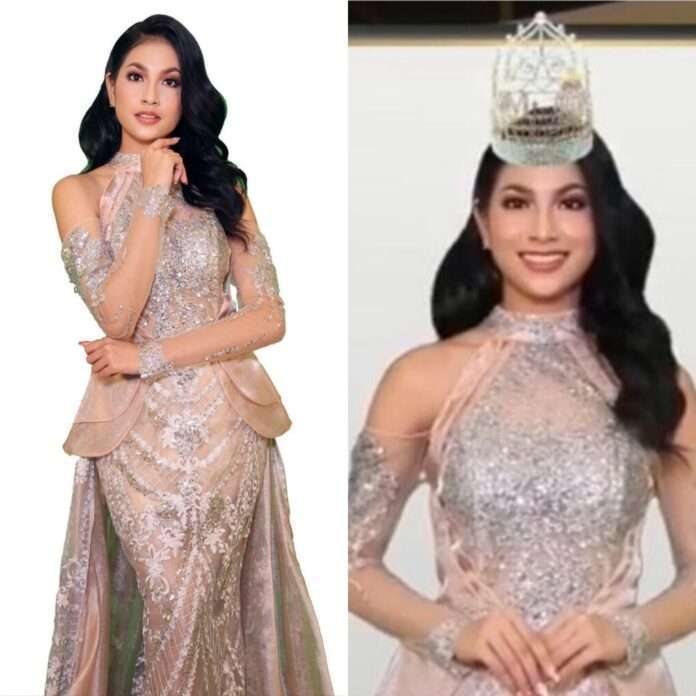 Awal tahun yang manis, ditahun 2021 Indonesia berhasil meraih mahkota pertama dikontes Miss Tourism International 2020/2021.
Miss Tourism International adalah kontes kecantikan yang konsen mengenai pariwisata yang diselenggarakan sejak tahun 1994 dengan kantor pusat yang berlokasi di Kuala Lumpur, Malaysia. Pertama kali diadakan pada tahun 1994 di Kuching, Malaysia. Malaysia sendiri selalu menjadi tuan rumah dalam tiap penyelenggaraannya kecuali pada tahun 2006 untuk pertama kalinya diadakan di luar Malaysia, yaitu di Guangzhou, China. Kontes ini tidak diselenggarakan pada tahun 1996, 1997 dan 2007.
Indonesia berpartisipasi sejak tahun 2008. 2016 masuk Top 5, 2017 masuk Top 3 dan tahun 2018 Indonesia mencatatkan sejarah sebagai juara pertama Miss Tourism International melalui Astari Indah Vernideani. 2019 masuk posisi top 2 dan terakhir 2020/2021 masuk posisi top 3.
Sempat tertunda karena pademi covid19, dimana seharusnya Miss Tourism International 2020 diadakan bulan November akhirnya kembali diadakan bulan Januari 2021, mengusung konsep virtual online, grand final diadakan Minggu, 17 Januari 2021.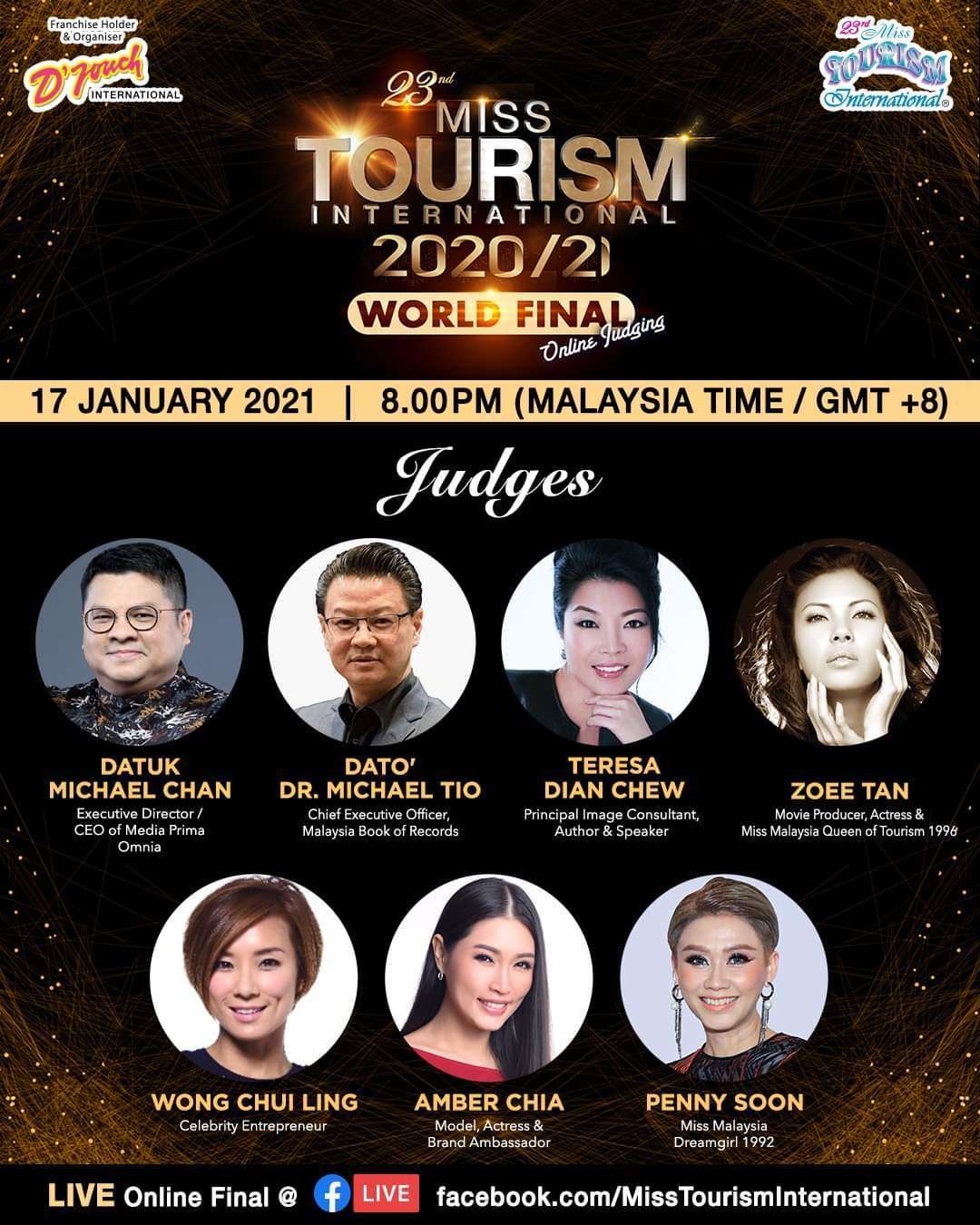 Ada 7 dewan juri yang akan menilai performance kontestan yaitu Datuk Michael Chan (Executive Director/CEO of Media Prima Omnia) Dato' Dr. Michael Tio (Chief Executive Officer, Malaysia Book of Record) Teresa Dian Chew (Principal Image Consultant, Author & Speaker) Zoee Tan (Movie Producer, Actress & Miss Malaysia Queen of Tourism 1996) Wong Chui Ling (Celebirty Entrepreneur) Amber Chia (Model, Actress & Brand Ambassador) Penny Soon (Miss Malaysia Dreamgirl 1992) dan host Tiong Li San (Miss Malaysia Tourism Metropolitan 2016 & 1st runner up Miss Tourism Metropolitan International 2019/2020).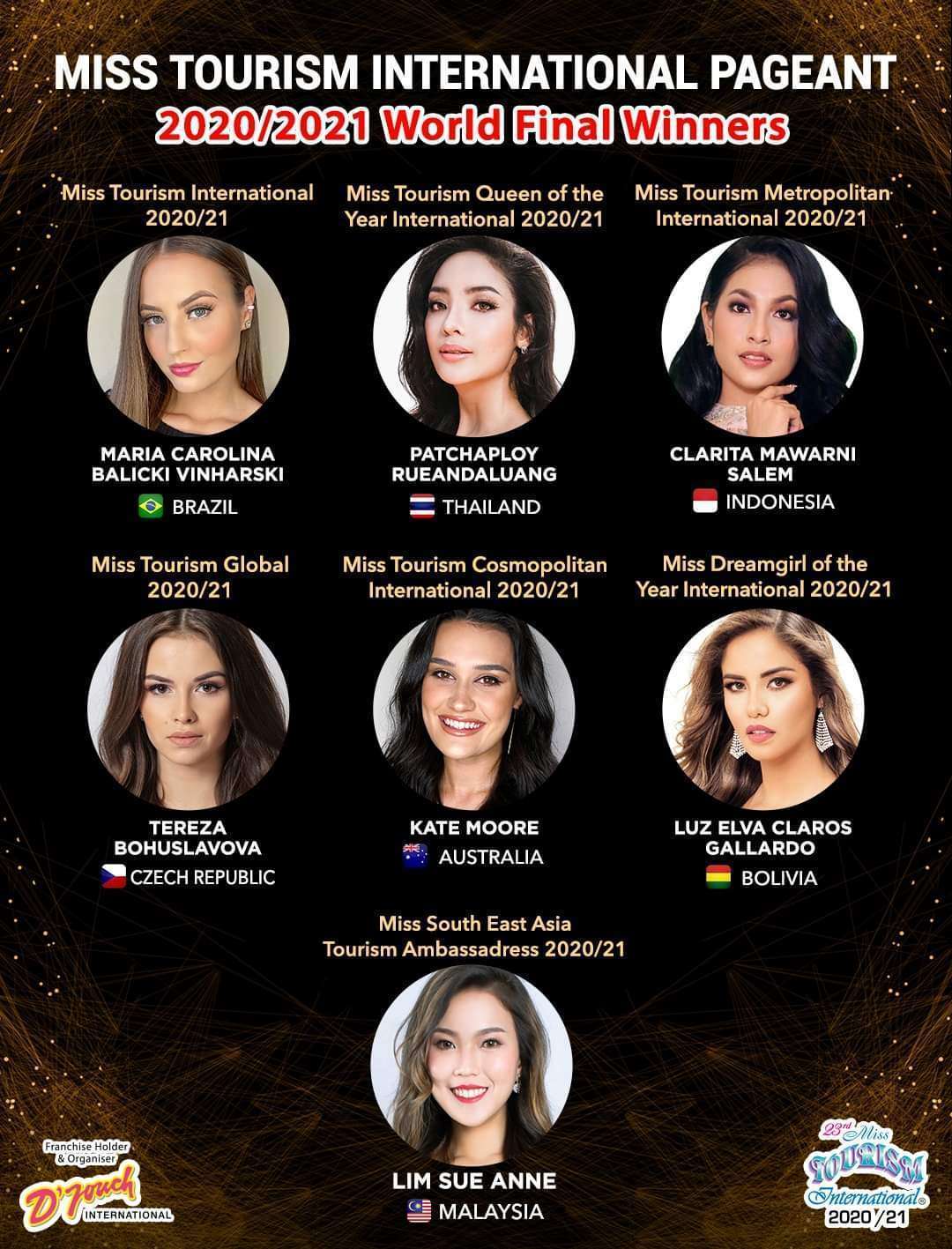 Diikuti 31 kontestan dari 31 negara. Setelah melakukan penjurian, akhirnya Maria Carolina Balicki Vinharski dari Brazil terpilih sebagai Miss Tourism International 2020/2021, sedangkan wakil Indonesia Clarita Mawarni Salem berhasil meraih gelar Miss Tourism Metropolitan International 2020/2021 dan juga meraih spesial award Miss Gorgeous Carlorino.
Mawar yang juga Putri Pariwisata Indonesia 2019 asal Nusa Tenggara Timur juga akan mendapatkan hadiah berupa rumah yang diberikan oleh Pemda Nusa Tenggara Timur.
Pemberian ini bermula saat Mawar pulang kampung atas kemenangan sebagai Putri Pariwisata Indonesia 2019. Saat itu ia bersama Sarlin Jones Miss Grand Indonesia 2019 yang juga berasal dari Nusa Tenggara Timur berkunjung ke kantor gubernur, saat itu mereka tidak bisa berjumpa dengan gubernur Viktor Laiskodat namun diterima dengan baik oleh Josef Nae Soi wakil gubernur.
Ditemani ibu gubernur Julie Laiskodat, perbincangan santai menjelaskan paparan mengenai prestasi putri-putri dari Nusa Tenggara Timur dikancah nasional.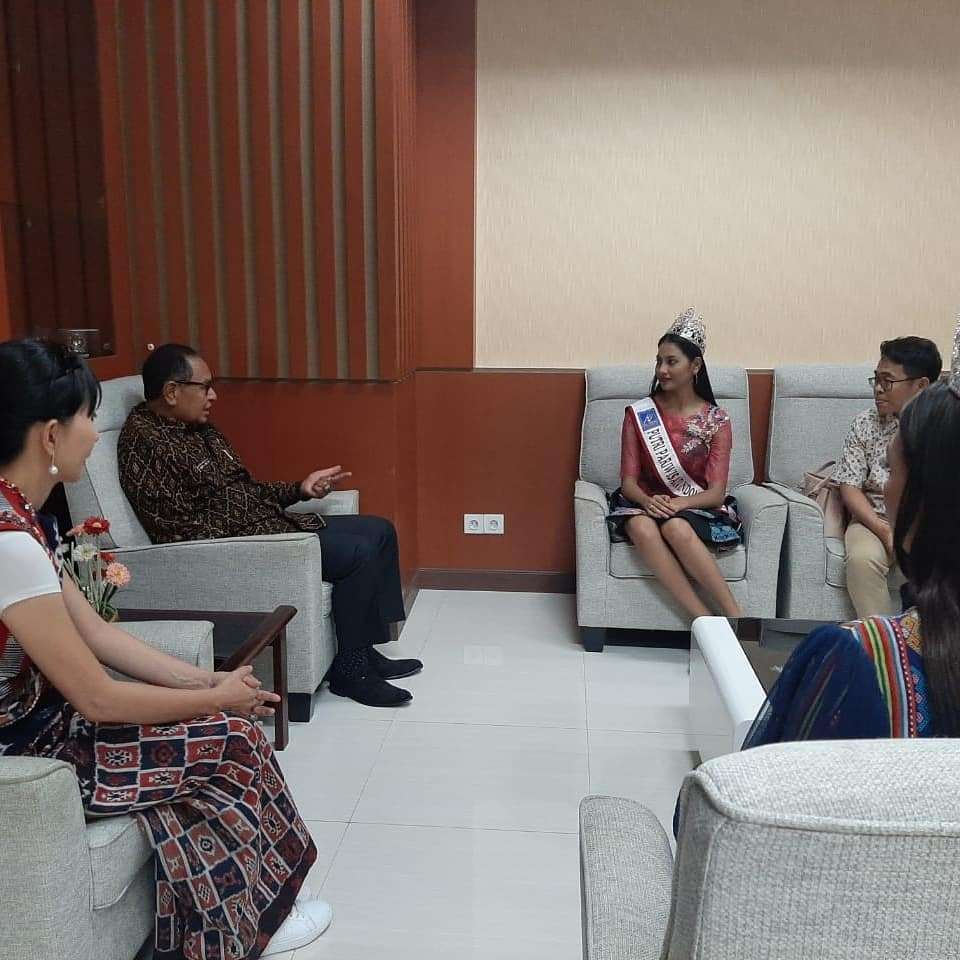 "Mawar terpilih sebagai Putri Pariwisata Indonesia 2019 sedangkan Sarlin sebagai Miss Grand Indonesia 2019, apakah nanti ketika mereka berangkat keajang internasional akan diberikan hadiah juga"
Ucap Ibu Julie Laiskodat kepada Bapak Josef Nae Soi. Perbicangan tersebut akhirnya disambut hangat, jika keduanya berhasil masuk Top 3 di Miss Tourism International dan Miss Grand International akan diberikan hadiah yaitu berupa rumah (untuk Mawar) dan beasiswa keluar negeri (untuk Sarlin)
Sayangnya Sarlin tidak berhasil sesuai target yang diberikan, sedangkan Mawar berhasil masuk Top 3 dengan gelar sebagai Miss Tourism Metropolitan International 2020/2021 dan juga meraih spesial award Miss Gorgeous Carlorino.
Penulis : Irwans