Jakarta, 25 Agustus 2022 ada enam disainer Indonesia: Spouse by Priyo Oktaviano, Heaven Lights, Alleira Carys Cares X Amero Jewellery, Suedeson by Kimberly Tandra, Coreta Louise dan Vivi Zubedi yang tergabung dalam grup Indonesia Now akan merepresentasikan Indonesia di panggung New York Fashion Week : The Show S/S 2023 melalui karya-karya terbaik mereka pada 13 September 2022 waktu Indonesia di Spring Studios, New York.
Bersanding dengan karya dari seluruh dunia, para disainer Indonesia tidak hanya ingin mempromosikan Indonesia melalui produk tekstil dan garment, namun juga sebagai langkah strategis untuk mengetahui selera dan trend fashion negara dengan empat musim sekaligus melebarkan pasar, juga mendukung bangkitnya ekonomi pasca pandemi.
Polka Cosmetics sebagai brand lokal produk tata rias memiliki misi untuk membangun ekosistem industri fashion & beauty Indonesia supaya dapat mendunia dengan memberi dukungan penuh bagi disainer-disainer Indonesia yang akan tampil di NYFW 2023.
Priyo Oktaviano akan menampilkan 10 karya dari second line produknya "Spous" untuk market usia yang lebih muda dengan mengusung tema "Childhood Reminiscence" dengan menggunakan material kain Endek dari Bali dan kain khas Kediri kota kelahiran Priyo dengan warna-warna lebih muda yang dinamis. Inspirasi karya "playful children's memory" yang indah dan ceria diaplikasikan lewat warna-warna kontras serta cutting yang lebih loose dan casual.
Alleira Batik berkolaborasi dengan Carys Cares dan Amero Jewellery akan menampilkan 10 karya bertema "Paradise" dengan mempertunjukan batik bermotif hias khas Bali dan arsitektur Borobudur yang akan dituangkan dalam aksen-aksen perhiasan yang terinspirasi dari bebatuan lava seperti material bangunan Borobudur. Sebagian karya yang ditampilkan juga merupakan kolaborasi karya lukisan anak-anak down syndrome binaan mereka.
Heaven Lights membawa 10 koleksi yang terinspirasi dari keindahan alam Papua yang dituangkan dalam pattern-pattern yang di mixed and matched dengan cutting fashion hijab yang simple dengan warna-warna yang lebih berani.
Brand "Suedeson" by Kimberly Tandra membawa tema "Lineage" yang berarti garis keturunan. Terinspirasi dari garis keturunan ayah Kimberly yang berasal dari Tanimbar dan Ibu dari Surabaya, Kimberly mengombinasikan dua budaya berbeda menggunakan material katun eco friendly khas masing-masing daerah. Sebagai disainer termuda, Ia akan menampilkan karya dengan konsep yang lebih relevan untuk anak muda melalui pemilihan warna yang sesuai tema NYFW, yaitu spring/summer dengan cutting yang loose dan disain print yang unik.
Coreta Louise dengan 10 koleksinya mengusung tema "Sea Reflection, From The Sea to The City" dengan menampilkan daily wear, evening gown dan cocktail dress dengan dengan nuansa batik khas Sulawesi Utara tanah kelahiran sang disainer yang dikemas dengan look international dengan tambahan aksesosis karya pengrajin lokal.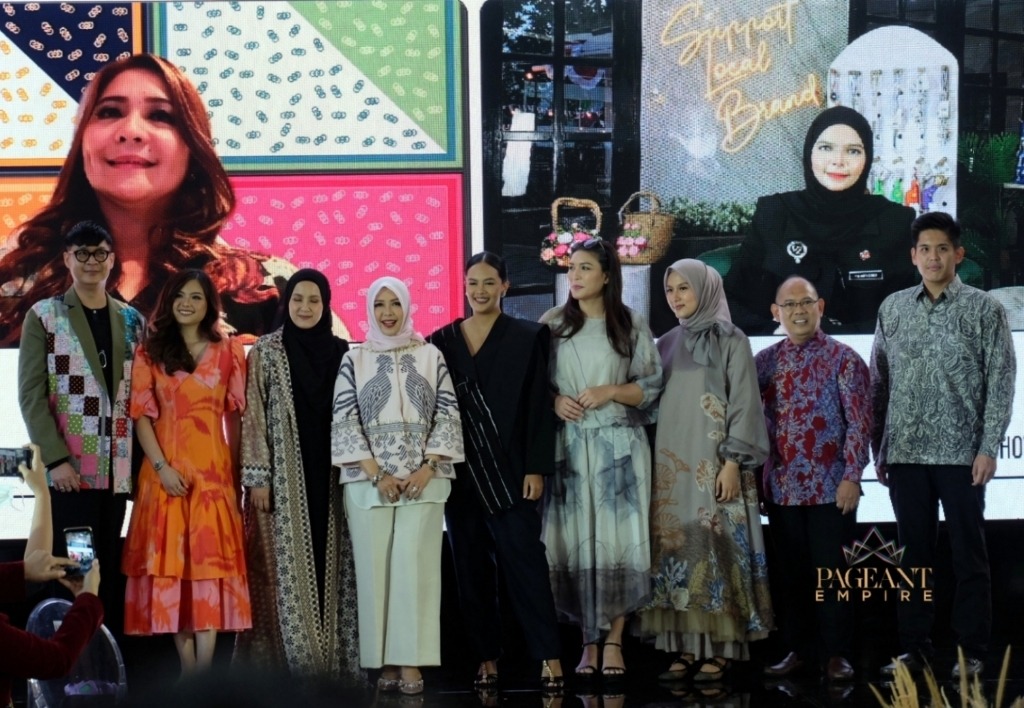 Vivi Zubedi sebagai volunteer designer yang juga ketua Dewan Kerajinan Nasional Daerah (Dekranasda) Banjar Baru akan memperkenalkan kain Sasirangan khas Kalimantan Selatan lewat 10 karya-karya UMKM dan pengrajin-pengrajin binaan mereka yang memiliki kualitas standar internasional. Kain Sasirangan akan ditampilkan dalam bentuk busana yang diolah dengan teknik tradisional yang dikembangkan dengan perpaduan modern dengan standar warna tertentu sesuai kebutuhan tema fashion week.
Konsep make up yang lebih muda dari Polka dan hair do yang sleek disesuaikan dengan konseptual show dari masing-masing disainer dengan tetap mempertahankan spirit indie brand yang mereka usung.
Penulis : Adit