Miss Chinese World adalah kontes kecantikan keturunan China. Berdiri sejak tahun 2005 ajang ini dibuat di Malaysia. Indonesia berpartisipasi sejak lama, dan prestasi tertinggi diraih Aldora Helsa Goweyn 2nd Ru Miss Chinese World 2021.
Tahun ini Indonesia mengirim 3 perwakilannya langsung dari ajang Miss Chinese Indonesia di bawah naungan Yayasan EL JOHN Indonesia untuk mengikuti kontes bergengsi tersebut, yakni Kimberlyn Sugianto (Miss Chinese Indonesia 2022), Joan Angelina (Miss Chinese Indonesia Culinary 2022) dan Yola Metry (10 besar Miss Chinese Indonesia 2021).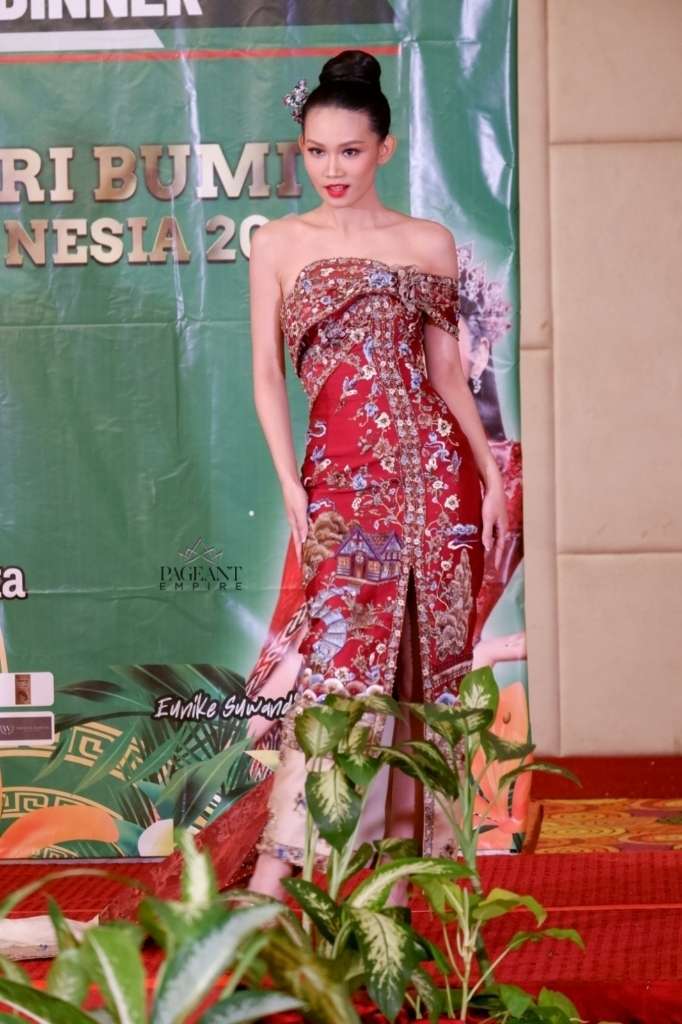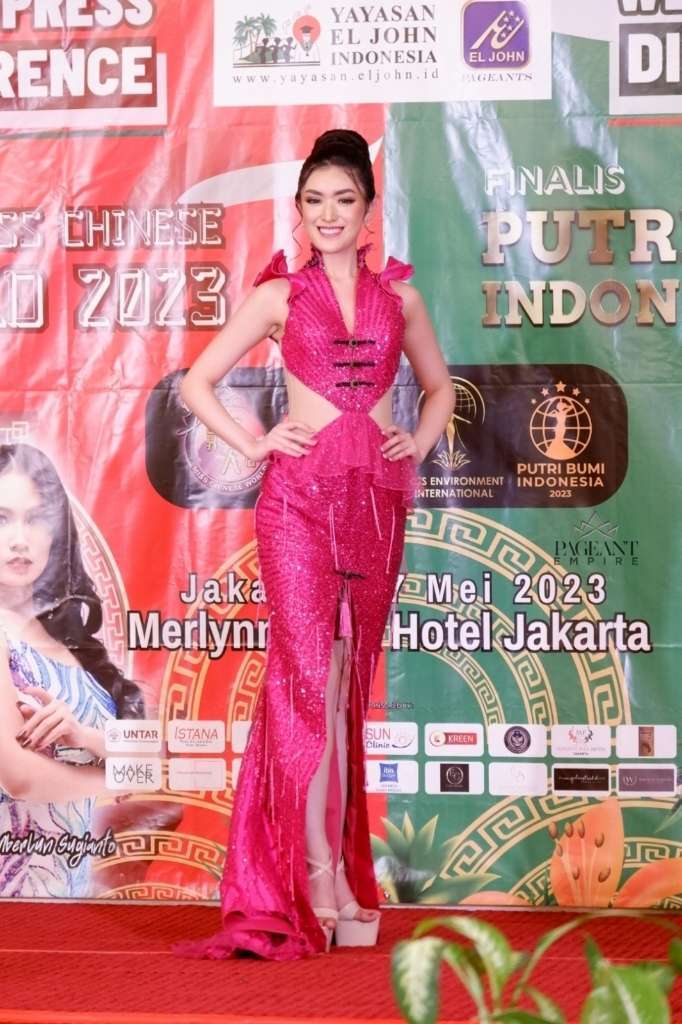 Kegiatan pelepasan ketiga Putri ke panggung dunia tersebut di gelar oleh Yayasan EL JOHN Indonesia Pada hari Minggu (07/05/2023), di Merlynn Park Hotel, Jakarta Barat.
Pelepasan untuk tiga Putri ini dilakukan oleh Ketua Umum Yayasan EL JOHN Indonesia Martinus Johnnie Sugiarto melalui penyerahan bendera merah putih yang melambangkan mereka bukan hanya mewakili Yayasan eljohn Indonesia tapi mereka mewakili Indonesia, Oleh karena itu, masyarakat diharapkan dapat memberikan dukungan kepada mereka agar dapat mengharumkan nama Indonesia di kontes dunia.
"Ketiga putri ini akan membawa program Yayasan EL JOHN Indonesia yakni Bringing Indonesian Culture to The World. Dengan demikian, para delegasi akan memperkenalkan budaya Indonesia kepada masyarakat internasional. Selain itu, Kami ingin mewujudkan mimpi anak-anak muda Indonesia agar dapat tampil di Panggung Dunia. Saya yakin, anak Indonesia tidak kalah hebat dengan bangsa lain," kata Martinus Johnnie Sugiarto.
"Saya berharap kepada masyarakat Indonesia dapat berikan doa dan dukungan kepada Kimberlyn, Joan dan Yola agar dapat memberikan yang terbaik untuk Indonesia. Kepada para Putri, saya berpesan dapat menunjukan attitude yang baik dan juga budaya Indonesia yang ramah, beragam dan sangat bersahabat kepada dunia," tambahnya.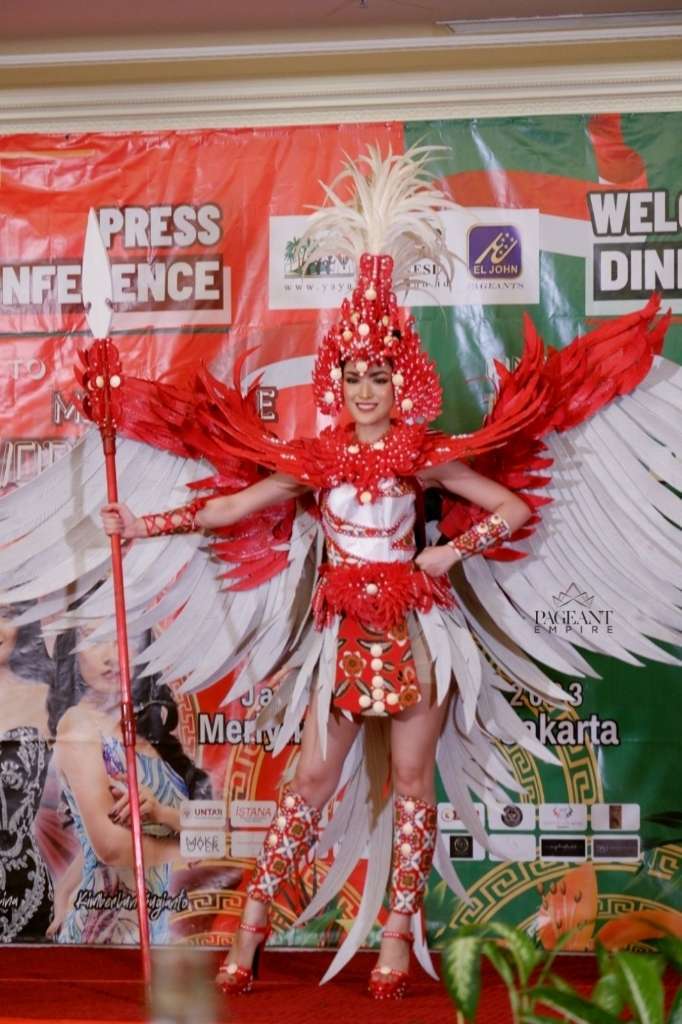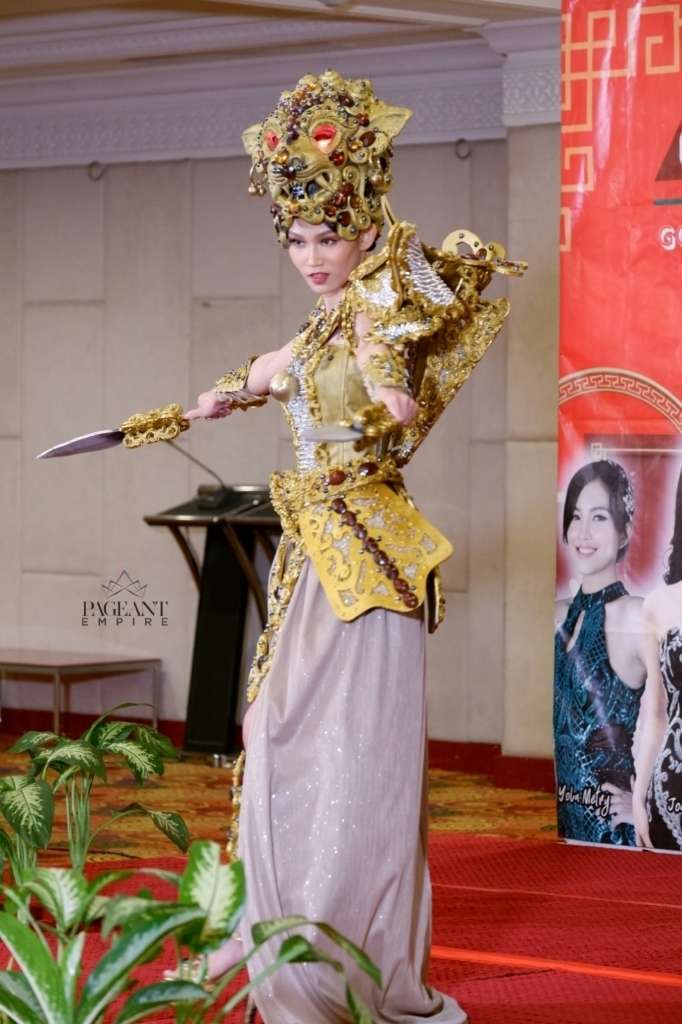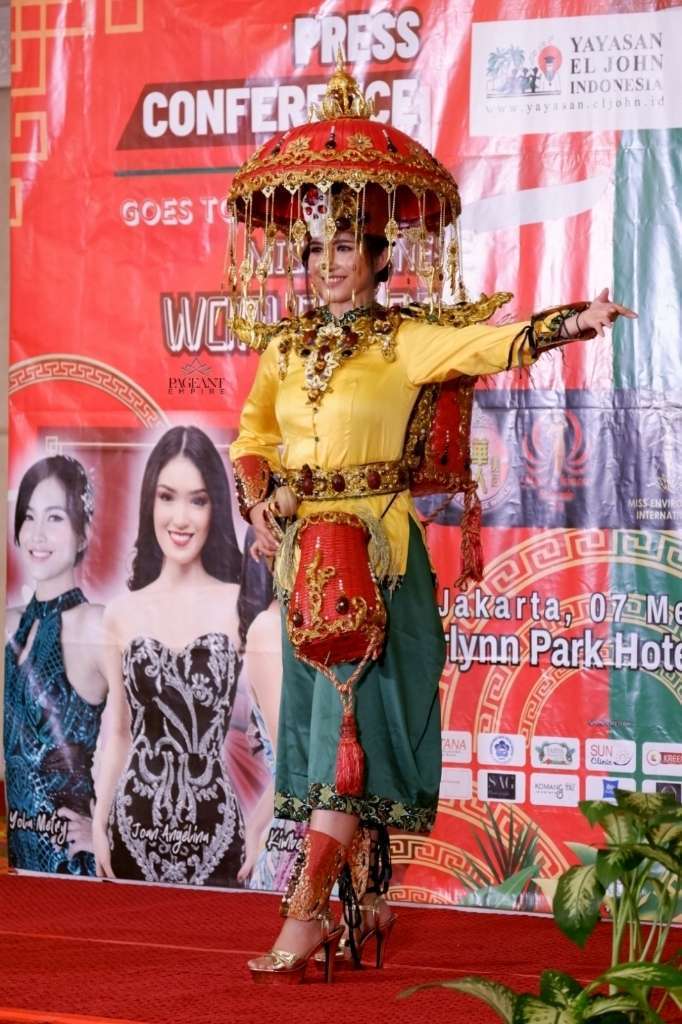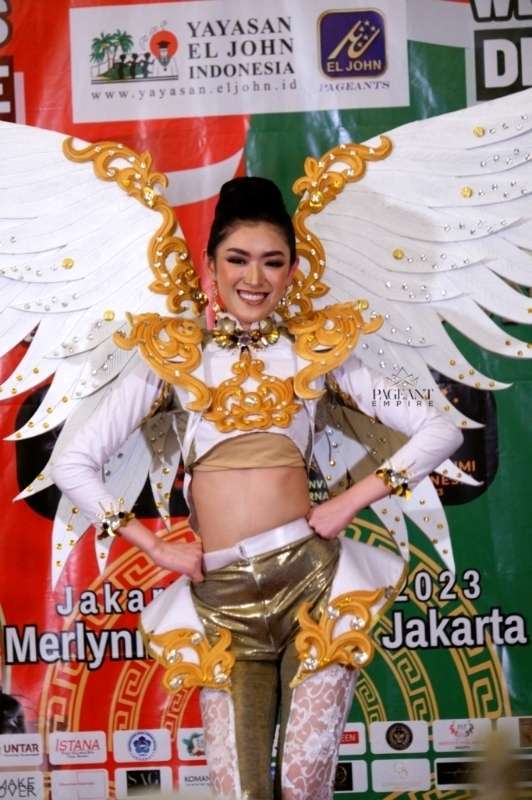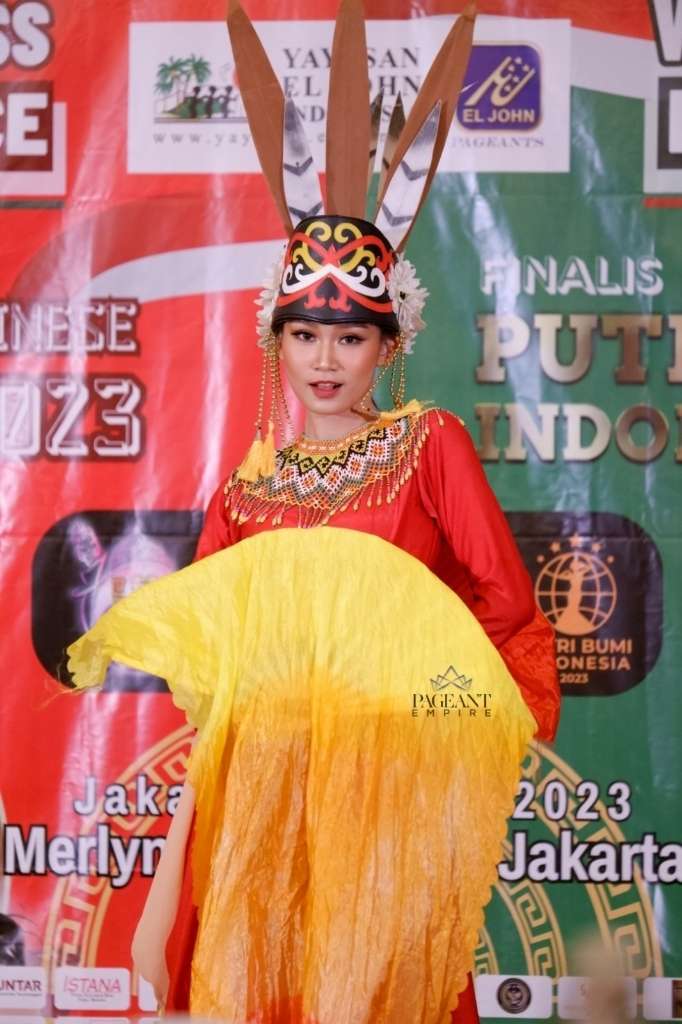 Kimberlyn, Joan dan Yola menyatakan kesiapannya untuk tampil maksimal. Sebelum dilepas, ketiganya sudah melakukan berbagai persiapan, seperti mempersiapkan mental agar dapat tampil lebih percaya diri, menambah wawasan tentang budaya Tionghoa, latihan catwalk dan public speaking.
Ketiganya juga akan memanfaatkan kontes dunia ini sebagai wadah untuk memperkenalkan budaya Tionghoa yang berakulturasi dengan budaya Indonesia. Diharapkan dengan cara ini, akan semakin banyak lagi wisatawan mancanegara (wisman) yang ingin datang ke Indonesia.
Di pemilihan Miss Chinese World ini, Kimberlyn, Joan dan Yola akan mengenakan national costume. Setiap national costume menggambarkan keberagaman budaya dan kearifan lokal yang ada di daerah.
Untuk Kimberlyn mengenakan national costume bertajuk Long Sai – Guard of Wisdom. Sedangkan national costume yang dipakai Joan diberi judul Burung Garuda Indonesia. Sementara itu, untuk Yola mengenakan national costume yang diberi nama Nujuh Jerami.
National costume yang dipakai Kimberlyn dan Yola merupakan rancangan desainer Fransiscus Antonius Fudyanto, yang akrab disapa Ko Frans. Untuk Joan, National costume yang dikenakannya buatan Balijonk Art Fashion.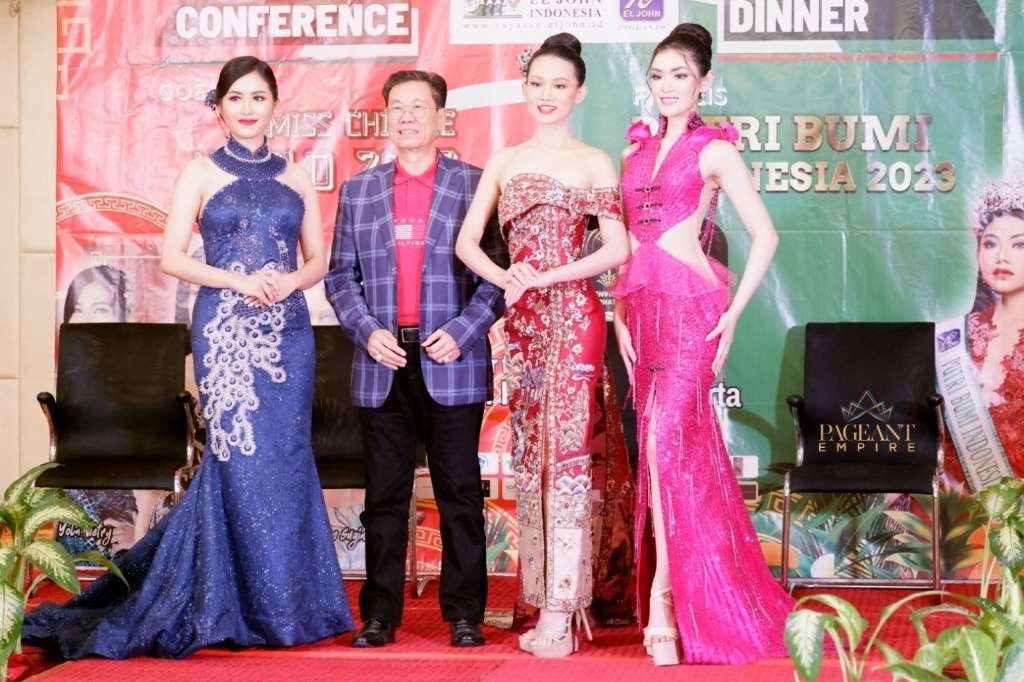 Perhelatan Miss Chinese World 2023 akan diawali dengan masa karantina yang dilangsungkan pada 10-20 Mei 20223. Setelah itu digelar malam grand final di Manhattan Ballroom Berjaya Times Square Hotel, Kuala Lumpur, Malaysia.
Penulis : Irwan