Selama tujuh bulan menjabat sebagai Puteri Indonesia 2022, Laksmi Shari De Neefe Suardana akhirnya menjelma layaknya Miss Universe. Rabu 21 Desember 2022, ia menampilkan 4 busana yang dipersembahkannya dalam press conference Laksmi Goes to Miss Universe, from Ubud to Universe.
Dipandu Filipus Adimas dan Audi Octavia, suasana prescon semakin meriah dengan penampilan Laksmi membawakan busana pertama dari Maisonmet, busana kedua dari Monica Ivena dan busana kebaya dari Intan Avantie.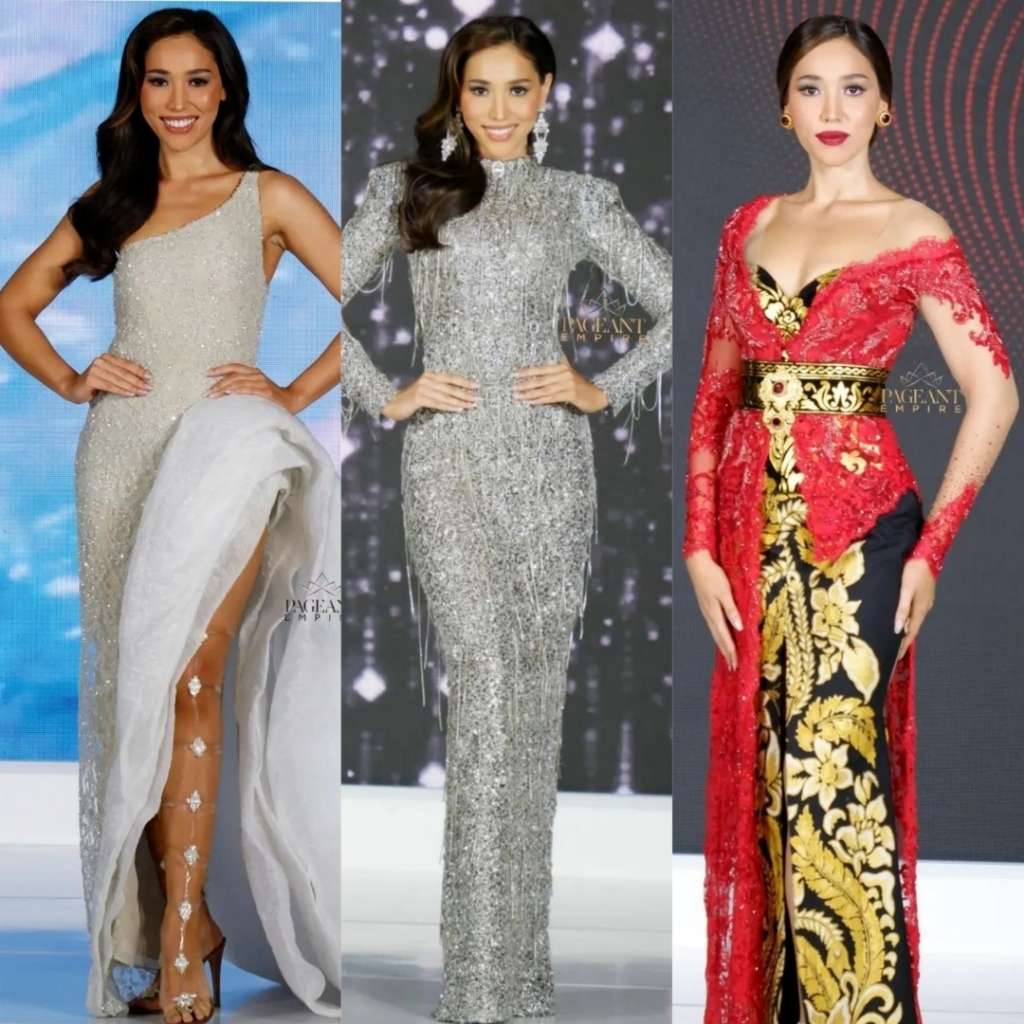 Serta yang paling ditunggu-tunggu adalah national costume "The Glory of Phinisi" kolaborasi dua designer hebat Morpachio Art (Ikie dan Ayrin) dan Eko Tjandra (Eko dan Tjandra/Almarhum) dimana ide awalnya justru datang dari Laksmi sendiri.
Menggunakan material mewah dan luxury untuk aksesoris dari Morpachio Art dan gaun dari Eko Tjandra. Natcos tersebut dikerjakan dengan teliti serta detail penampakan perahu Phinisi terlihat simpel dan mewah.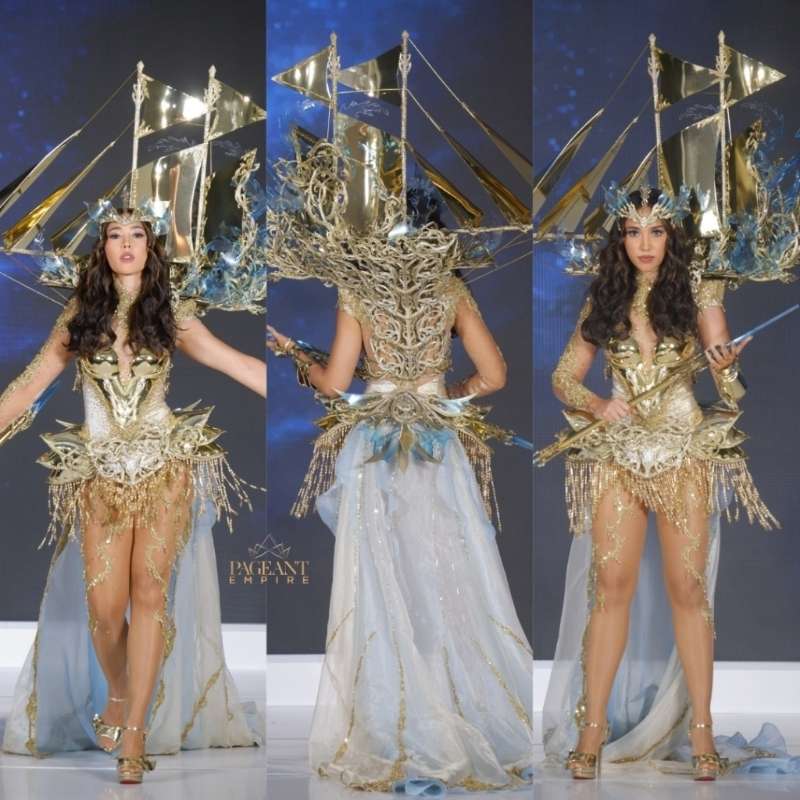 Apalagi Natcos ini melekat sekali dengan sosok Presiden Republik Indonesia Joko Widodo dalam menyerukan "Jalesveva Jayamahe" yang merupakan semboyan TNI AL dalam pidatonya yang sering kali diterjemahkan sebagai "Justru di Laut Kita Jaya", yang diucapkan Laksmi saat press conference.
Kedua designer tersebut bukanlah designer kaleng-kaleng, melainkan karyanya sudah banyak mengharumkan nama Indonesia hingga terkenal dengan julukan "The Power of National Costume".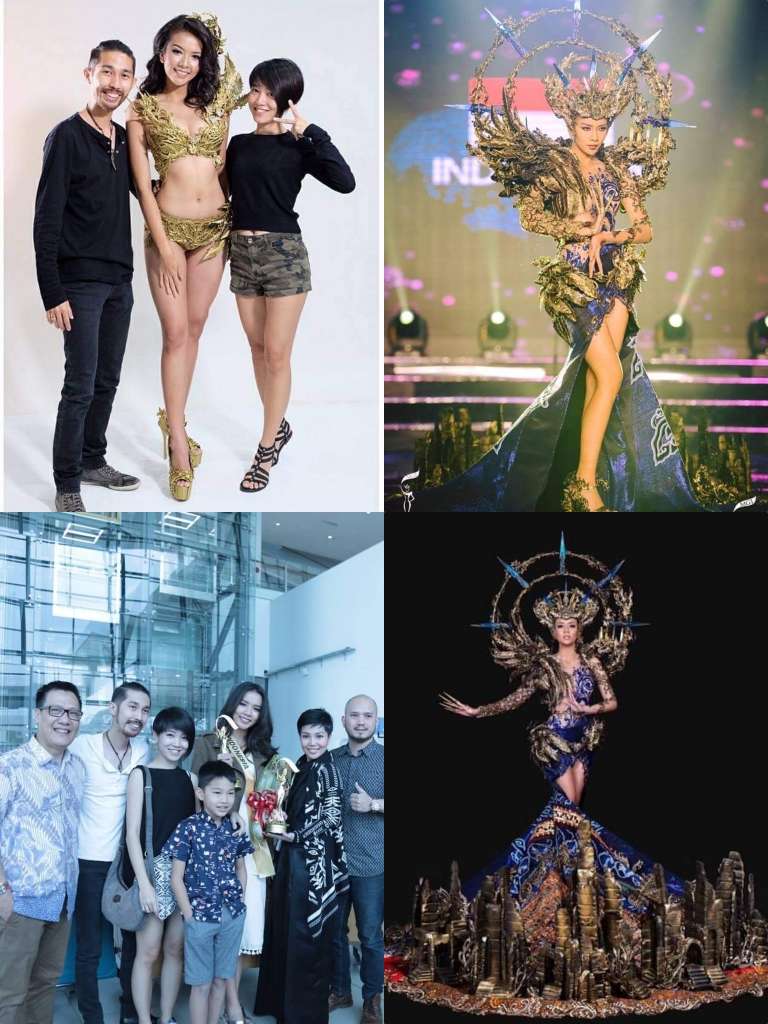 Morpachio Art terkenal dengan karyanya "Ibu Pertiwi" membawa nama Dea Goesti Rizkita berhasil meraih Best National Costume di ajang Miss Grand International 2017.
Sedangkan Eko Tjandra namanya sudah terkenal sejak lama sebagai designer evening gown dan juga national costume, di evening gown pernah meraih Best Evening Gown Miss Grand International 2014 dan untuk national costume dimulai tahun 2013 saat Nadhira Suryadi berhasil meraih winner Best National Costume Miss Scuba International 2013 dengan tema Minang dan Kalia Labitta masuk Top 5 Best National Costume Miss Tourism International 2013 dengan tema Bali.
Tahun 2014 Eko Tjandra benar-benar meraih puncak kejayaannya dalam national costume dengan membawa Margenie Winarti masuk Top 20 Best National Costume Miss Grand International 2014 dengan tema The Goddess Of Raja Ampat. Anissa Ananda Nusyirwan winner Best National Costume in Asia Miss Earth 2014 dengan tema "The Glory of Sparkling Minang". Ilona Cecilia Budiman Top 5 Best National Costume Miss Intercontinental 2014 dengan tema "The Legend of Roro Jonggrang" dan Rima Demensah winner Best National Costume Miss Scuba International 2014 dengan tema Tapanuli.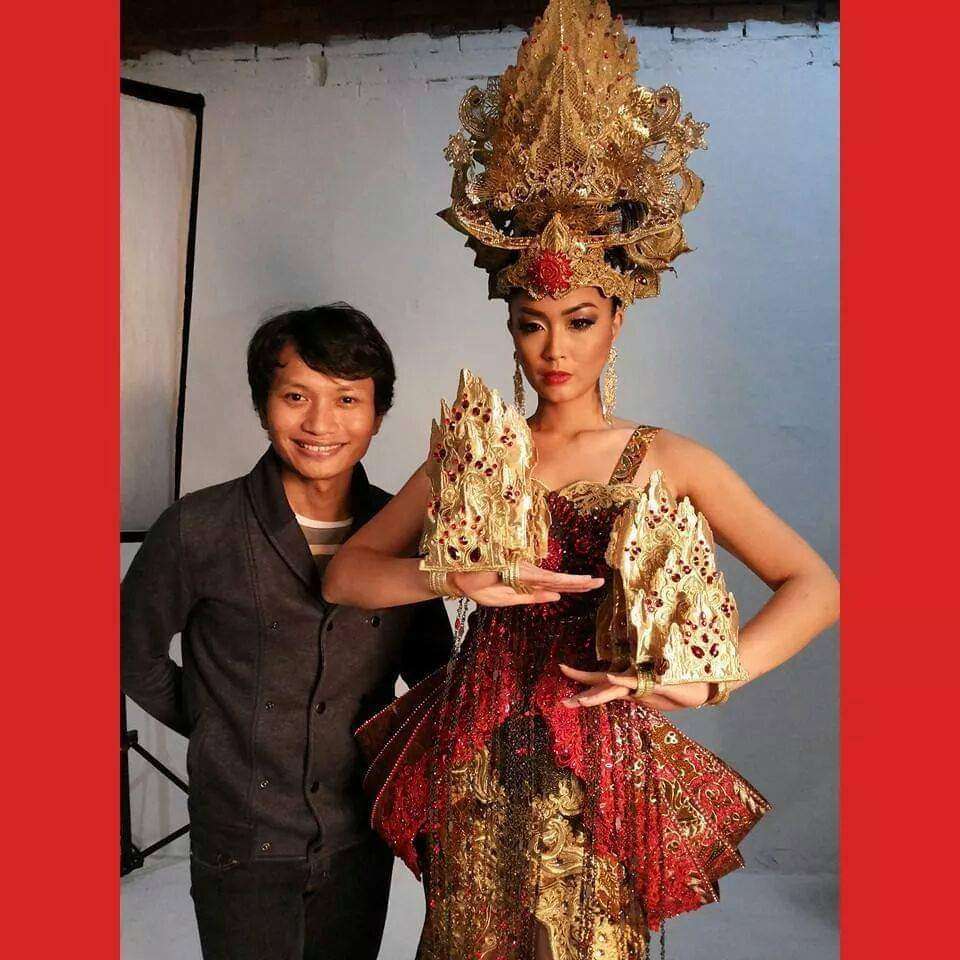 Nama Eko Tjandra semakin berkibar dalam design National Costume ditahun 2016 dimana Olvah Alhamid berhasil meraih winner Best National Costume Miss Eco Universe 2016 (sekarang dikenal dengan nama Miss Eco International) dengan tema mengangkat tema Papua "Bird of Paradise.
Dan tahun 2017 kembali Eko Tjandra membawa prestasi saat wakil Indonesia Annisa Ananda Nusyirwan mendapat award 2nd Runner up Best National Costume Miss Eco International 2017.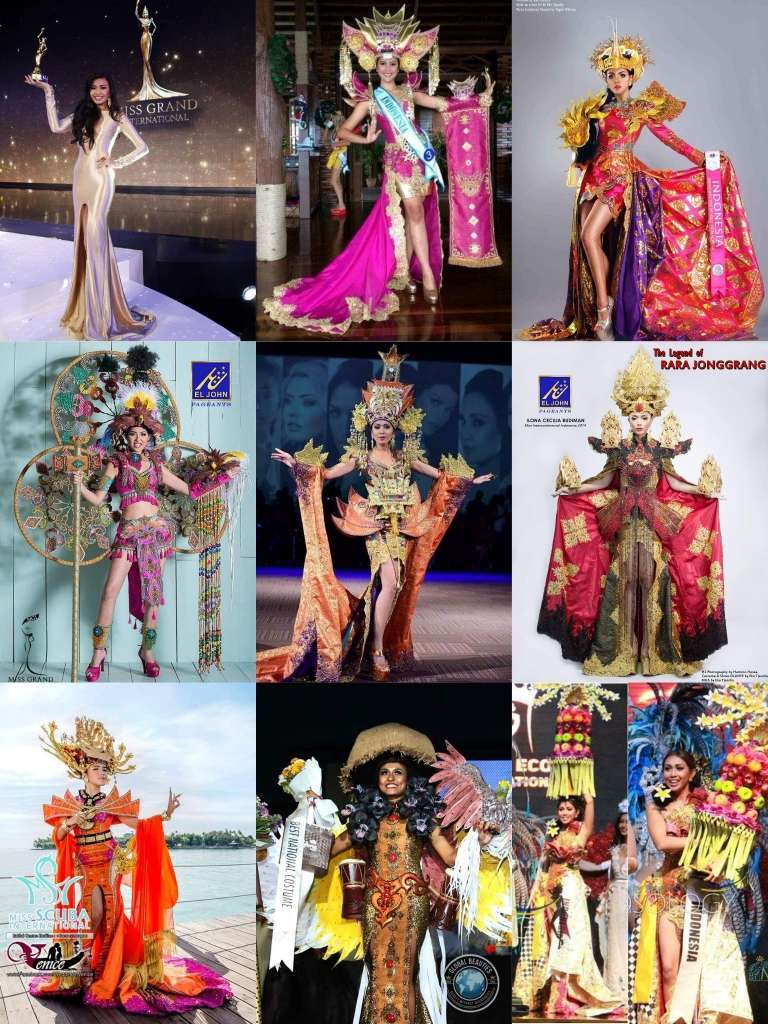 Annisa menampilkan costume yang bertema Mepeed karya Eko Tjandra. Mepeed adalah tradisi seperti parade yang diikuti oleh para perempuan Bali yang mengusung Gebogan yaitu rangkaian buah dan aneka jajanan tradisional Bali yang dihiasi dengan aneka janur setinggi kurang lebih 1 meter yang dibawa secara berjalan kaki dari Banjar menuju ke Pura Kahyangan Desa. Upacara Mepeed merupakan salah satu rangkaian kegiatan upacara di pura yang bertujuan sebagai ungkapan rasa terima kasih umat Hindu Bali kepada Sang Hyang Widhi Wasa dengan menghanturkan persembahan.
Dengan kembalinya dua designer hebat Morpachio Art dan Eko Tjandra. Apakah Laksmi akan kembali membawa prestasi terbaiknya untuk sesi National Costume Indonesia diajang Miss Universe 2022. Kita tunggu hasil akhirnya dimalam final Miss Universe 2022, 14 Januari 2023.
Tentunya kita kirimkan dukungan doa dan semangat untuk Laksmi yang akan berangkat 25 Desember 2022 ke New Orleans, Louisiana, Amerika Serikat tempat karantina Miss Universe 2022.
Penulis : Irwan