Miss World adalah kontes kecantikan internasional yang diprakarsai oleh Eric Morley pada tahun 1951 dan pertama kali diadakan di Inggris. Setelah kematiannya pada tahun 2000, Istri Morley, Julia Morley, menggantikannya sebagai presiden dan CEO kontes sampai saat ini.
Banyak alumni Miss World yang sukses terjun ke dunia industri entertainment, namun yang paling banyak dikenal sebagai pemain film, sebut saja Aishwarya Rai Miss World 1994 dan Priyanka Chopra Miss World 2000, keduanya berasal dari India.
Namun kini! Ada dua nama yang sangat fenomenal, Halle Berry dan Michelle Yeoh, dua alumni Miss World tersebut, meski gagal juara di Miss World 1986 dan 1983, tetapi keduanya justru membuat sejarah sebagai alumni Miss World yang berhasil kawin gelar dua ajang penghargaan perfilman internasional, piala Oscar dan Golden Globe, berikut ulasannya.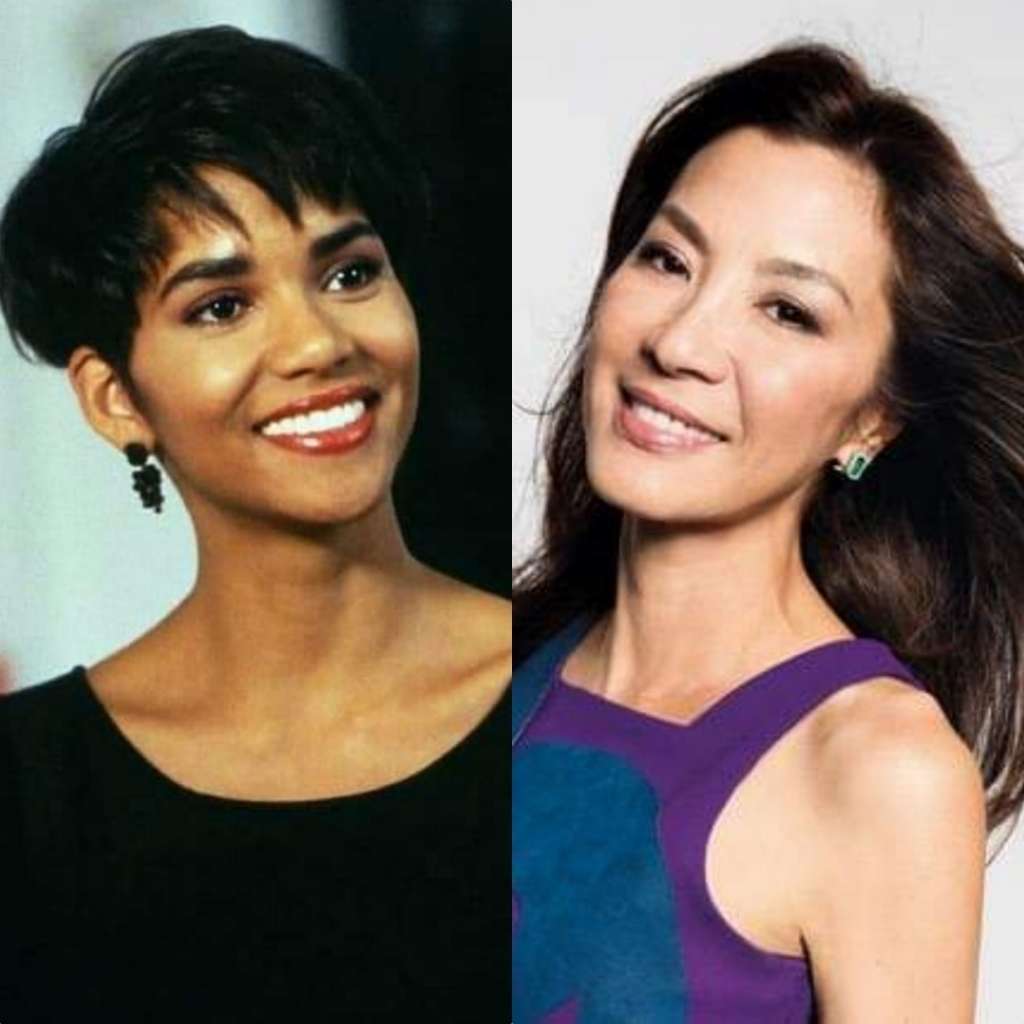 1. Michelle Yeoh dan Halle Berry
Halle Berry artis papan atas Amerika dan salah satu aktris dengan bayaran tertinggi di Hollywood. Memiliki nama lengkap Maria Halle Berry, wanita kelahiran 14 Agustus 1966 Cleveland, Ohio, USA.
Mengawali karier filmnya ditahun 1991 sebagai Vivian dalam film Jungle Fever, selama 32 tahun berkecimpung dalam industri film, Halle Berry sudah banyak membintangi film dengan berbagai genre dan film terakhirnya Bruised sebagai Jackie Justice ditahun 2020.
Adapun film populer yang dibintangi Halle Berry yaitu John Wick, X-Men, Moonfall, Gothika, Kingsman, The Call, Cat Woman dan lainnya.
Tan Sri Dato' Seri Michelle Yeoh Choo-Kheng merupakan seorang aktris dan penari berkebangsaan Malaysia yang dikenal karena perannya dalam film aksi Hong Kong yang membawanya dalam popularitas di awal tahun 1990-an.
Wanita kelahiran 6 Agustus 1962 (usia 60 tahun), Ipoh, Malaysia. Mengawali karier filmnya sebagai Miss Yeung dalam film The Owl vs Bombo, selama 40 tahun berkecimpung dalam industri film, Michelle Yeoh sudah banyak membintangi film dalam berbagai genre.
Adapun film populer yang ia bintangi yaitu Avatar 3, Avatar 4, Transformers: Rise of the Beasts, Avatar 5, Crouching Tiger Hidden Dragon, Crazy Rich Asians, Shang Cho, Memoirs of Geisha, Police Story, The Mummy dan lain sebagainya.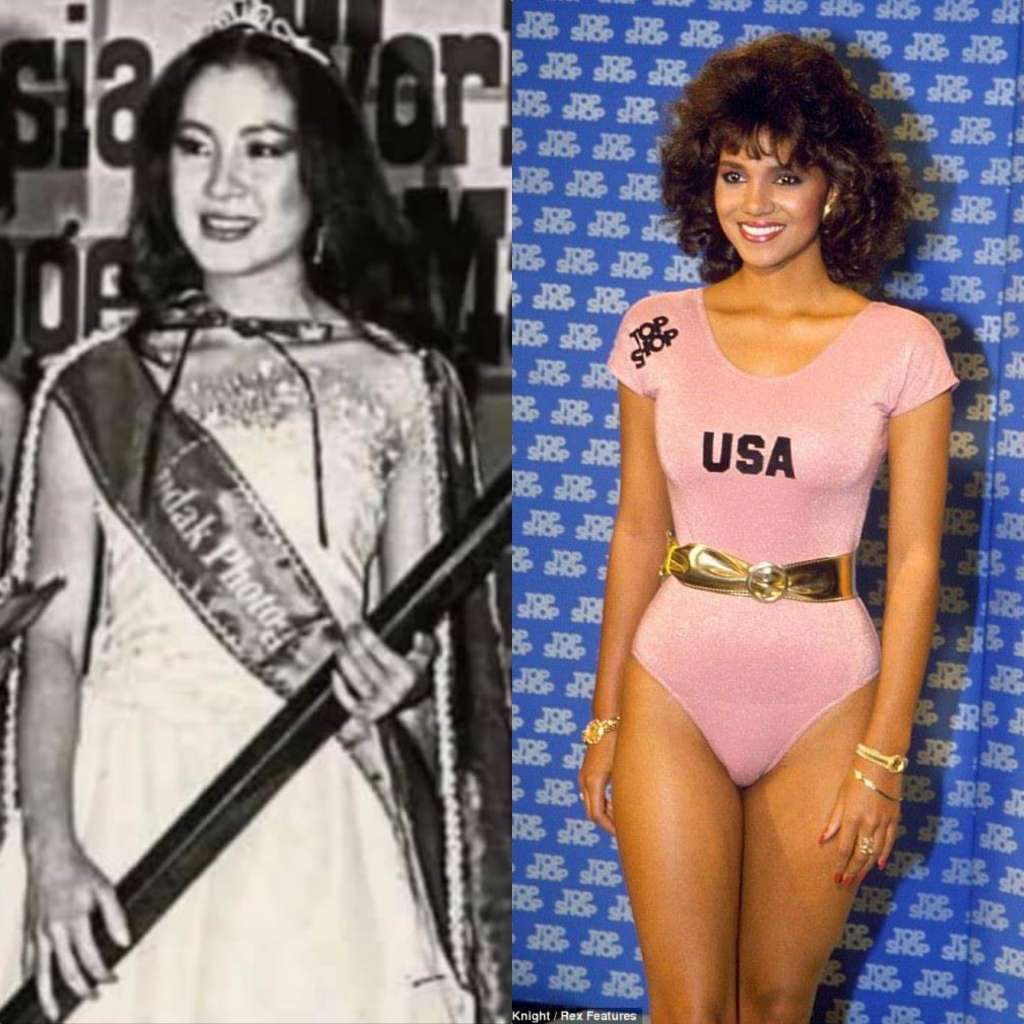 2. Berawal Dari Miss World
Michelle Yeoh mewakili Malaysia di Miss World 1983 satu angkatan dengan penyanyi Indonesia Titi Dwi Jayanti, sayang saat itu Michelle belum berhasil masuk babak semifinal.
Sedangkan Halle Berry yang mewakili USA di Miss World 1986 berhasil masuk top 5 dengan titile 5th runner-up Miss World 1986.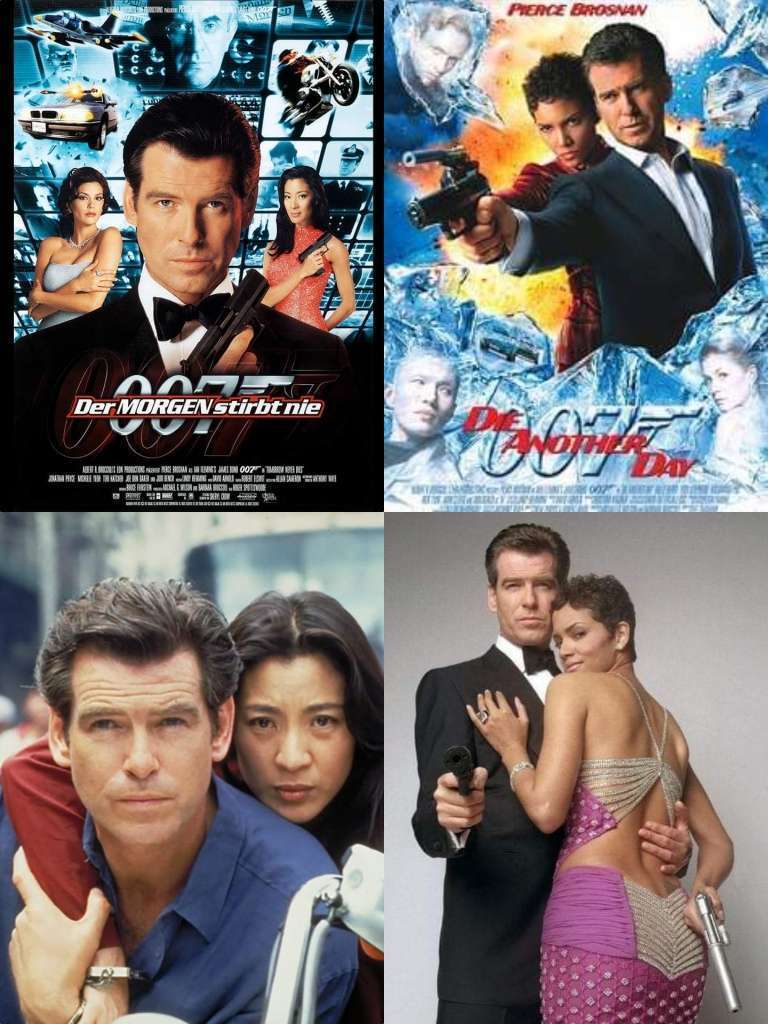 3. Sebagai Girl Bond Dalam Film James Bond
Keduanya juga membintangi film action James Bond sebagai Girl Bond. Michelle Yeoh tampil difilm Tomorrow Never Dies sebagai Wali Lin (1997) sedangkan Halle Berry tampil di film Die Another Die sebagai Jinx (2002), keduanya beradu akting dengan aktor Pierce Brosnan pemeran James Bond.
Film seri James Bond adalah rangkaian film Inggris yang berdasar pada karakter fiksi James Bond, agen MI6, yang awalnya muncul dalam seri buku yang dikarang oleh Ian Fleming. Film-film pada masa awal didasarkan pada novel Fleming dan cerita pendek.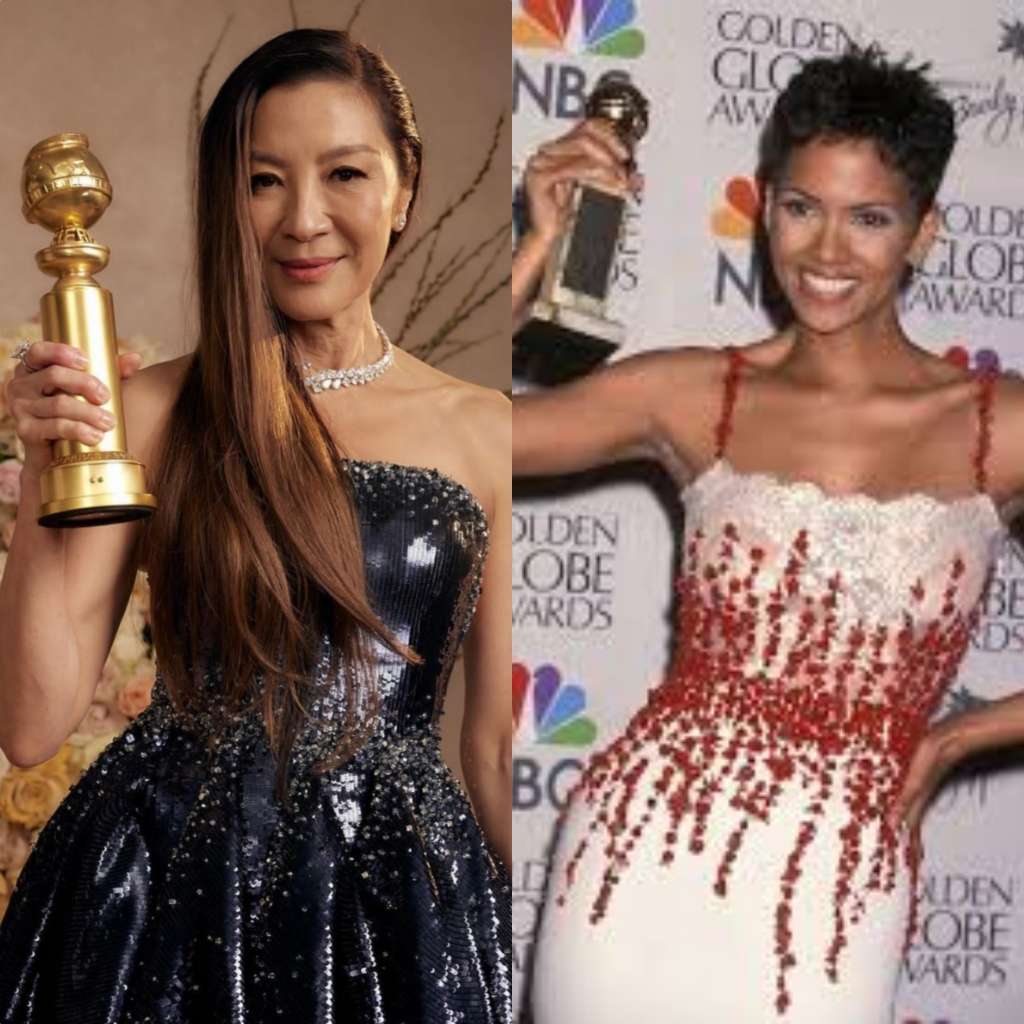 4. Winner Best Actress Golden Globe
Penghargaan Golden Globe adalah penghargaan untuk film dan program televisi Amerika Serikat, yang diberikan setiap tahun dalam sebuah acara makan malam resmi. Golden Globe pertama kali diadakan 20 Januari 1944 dan reguler setiap tahunnya diadakan.
Halle Berry berhasil meraih predikat Best Actress Golden Globes 2002 saat membintangi film Monster's Ball, sedangkan Michelle Yeoh juga berhasil meraih predikat Best Actress Golden Globes 2023 lewat film Everything Everywhere All at Once.
Dan ini menjadikan Michelle Yeoh sebagai wanita pertama dari Asia Tenggara yang berhasil meraih Best Actress Golden Globes.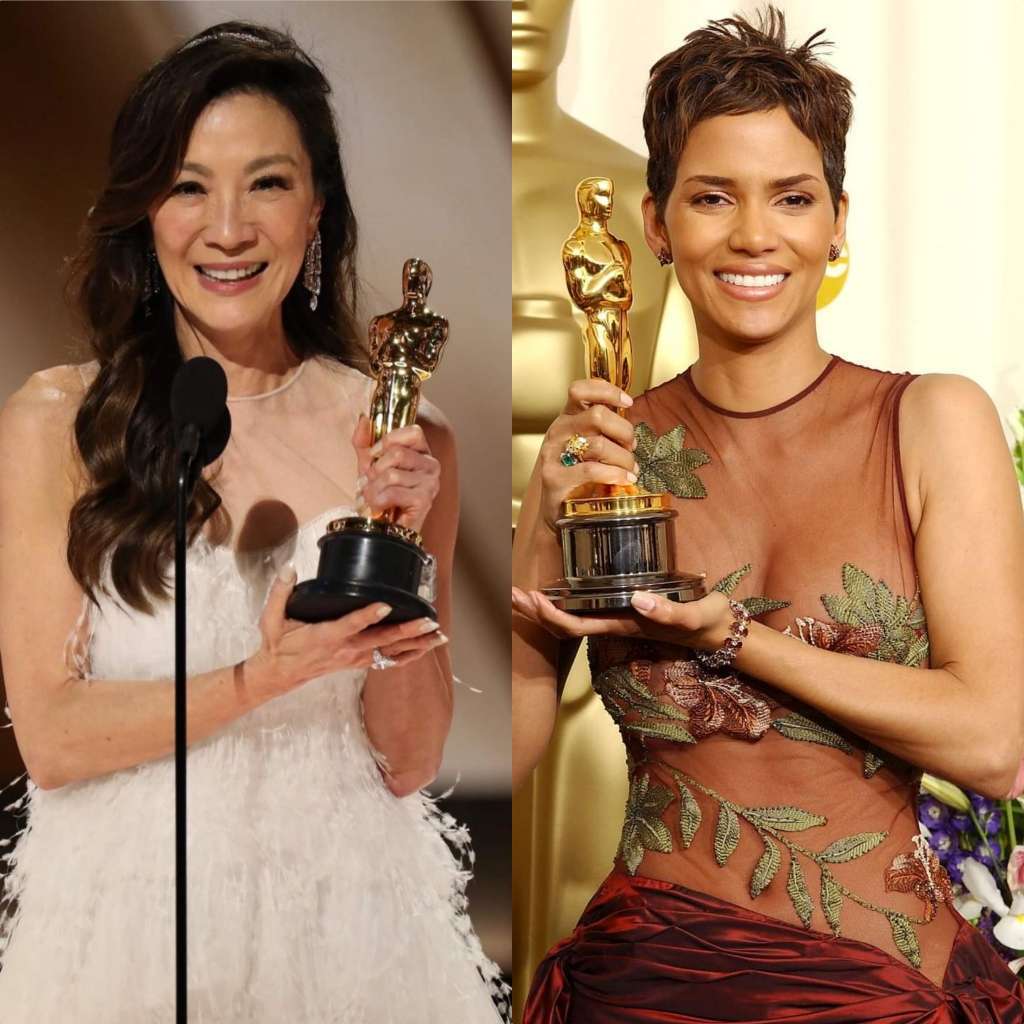 5. Winner Best Actress Academy Award Atau Piala Oscar
Academy Award atau disebut juga piala Oscar adalah penghargaan film Amerika untuk menghargai karya dalam industri film. Berbagai kategori pemenang diberikan penghargaan berupa sebuah salinan patung oleh Academy Award of Merit, yang lebih dikenal dengan nama Oscar. Academy Award pertama kali diadakan 16 Mei 1929 dan reguler diadakan setiap tahunnya.
Halle Berry berhasil meraih Best Actress Oscar 2002 dalam film Monster's Ball, ini menjadikannya sebagai alumni Miss World pertama yang berhasil mengawinkan gelar penghargaan perfilman International yaitu Oscar dan Golden Globe.
Prestasi tersebut akhirnya disusul juga oleh Michelle Yeoh yang juga berhasil meraih Best Actress Oscar 2023. Piala Oscar 2023 digelar 12 Maret 2023 (waktu Amerika) dan 13 Maret (waktu Indonesia).
Dengan demikian Michelle Yeoh menjadi wanita kedua alumni Miss World yang berhasil kawin gelar Oscar dan Golden Globe ditahun 2023, setelah 19 tahun yang lalu tahun 2002 Halle Berry juga berhasil kawin gelar.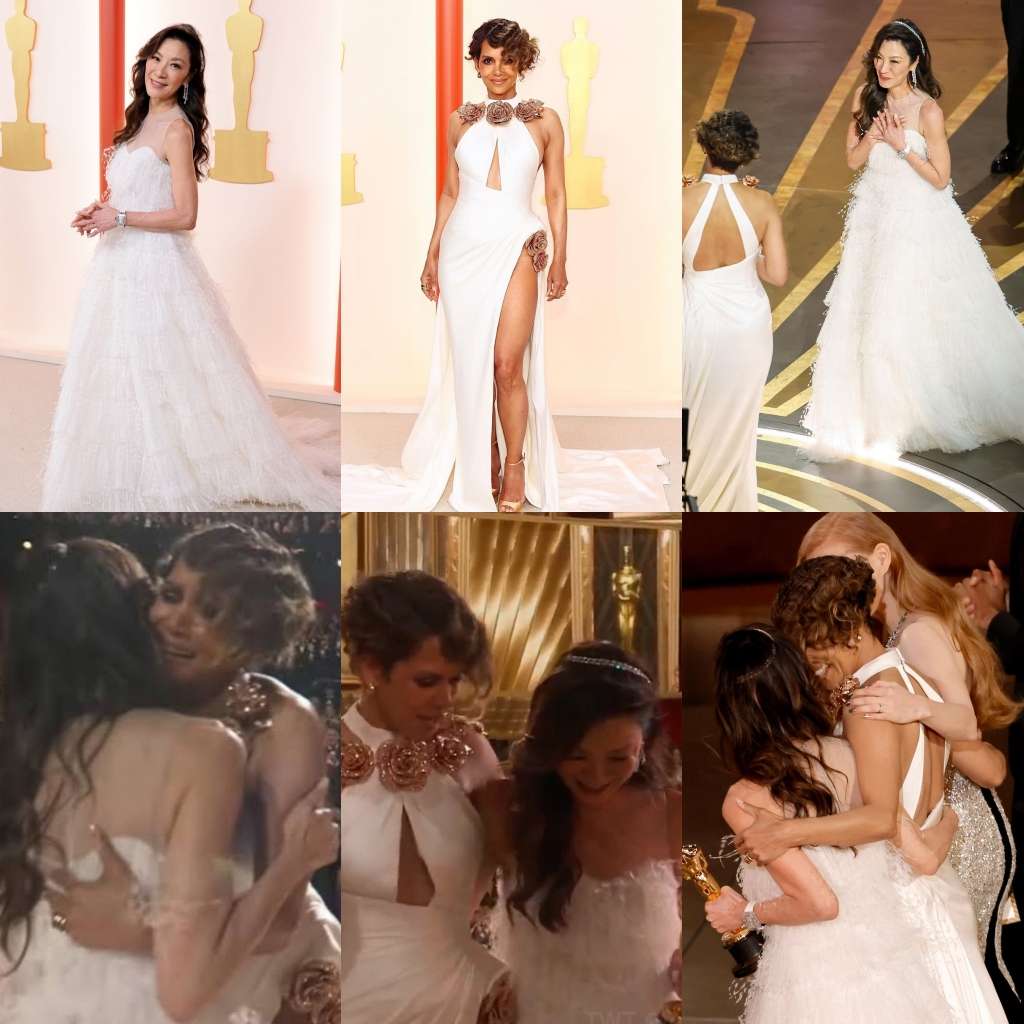 Uniknya kemenangan Michelle Yeoh disambut hangat Halle Berry, yang membacakan nominasi dan menyerahkan langsung Piala Oscar kepada Michelle Yeoh, keduanya juga terlihat memakai busana dengan warna yang senada, putih dimana warna putih dilambangkan warna kesucian dan kebaikan.
Penulis : Irwan