Indonesia kembali mencetak prestasinya memenangkan Miss Tourism Queen of the Year International 2019/2020. Ajang kontes kecantikan yang dibuat oleh Datuk Tan Sri Ooi yang sangat konsisten dibidang pariwisata sejak tahun 1994 diadakan di Malaysia, grand final diselenggarakan 8 November 2019 di Subway, Resort Hotel & Spa, Grand Ballroom, Petaling Jaya, Malaysia.
Karantina yang dimulai sejak 21 Oktober sampai 10 November diikuti 50 negara. Indonesia diwakili Gabriella Patricia Mandolang Putri Pariwisata Indonesia 2018 binaan Yayasan eljohn Indonesia yang di dirikan Johnnie Sugiarto tersebut, Mengikuti semua kegiatan karantina finalis dari seluruh dunia diajak melihat dari dekat dan berkunjung kesetiap destinasi yang ada di Malaysia.
Salah satunya adalah kunjungan kenegera bagian Perak, disana semua finalis diajak mempromosikan dan melakukan sesi fashion show dimana Indonesia keluar sebagai juara pertama dengan gelar Perak Tourism Ambassadress.
Hingga berlanjut pada malam grand final, setelah acara dibuka dengan parade kostum nasional dibagi perbenua. Semua finalis kembali memperagakan busana rancangan designer asal Malaysia.
Kemudian dibagikan spesial award yang dibagikan kepada beberapa negara yang mendapatkannya, termasuk wakil Indonesia yang mendapatkan tiga spesial award yaitu
Masing masing Miss Popularity , Miss Agape Wellness Beauty, dan Miss Popularity yang secara otomatis Gabriella Patricia Mandolang masuk kedalam jajaran top 10.
Bersama negara Cambodia, Estonia, India, Philippines, Poland, Uganda, Malaysia, Thailand, Ukraine dan dilanjutkan dengan sesi tanya jawab. Mengenakan busana malam rancangan designer muda berbakat Tommy Yudis, Gabriella Patricia Mandolang pada malam grand final tersebut tampil cantik dengan busana malam warna biru berpadu warna putih silver.
Yang masuk 5 besar malam itu adalah Philippines, Indonesia, Poland, Ukraine, Cambodia dan Thailand. Dan Indonesia berhasil meraih Miss Tourism Queen Of The Year International 2019/2020.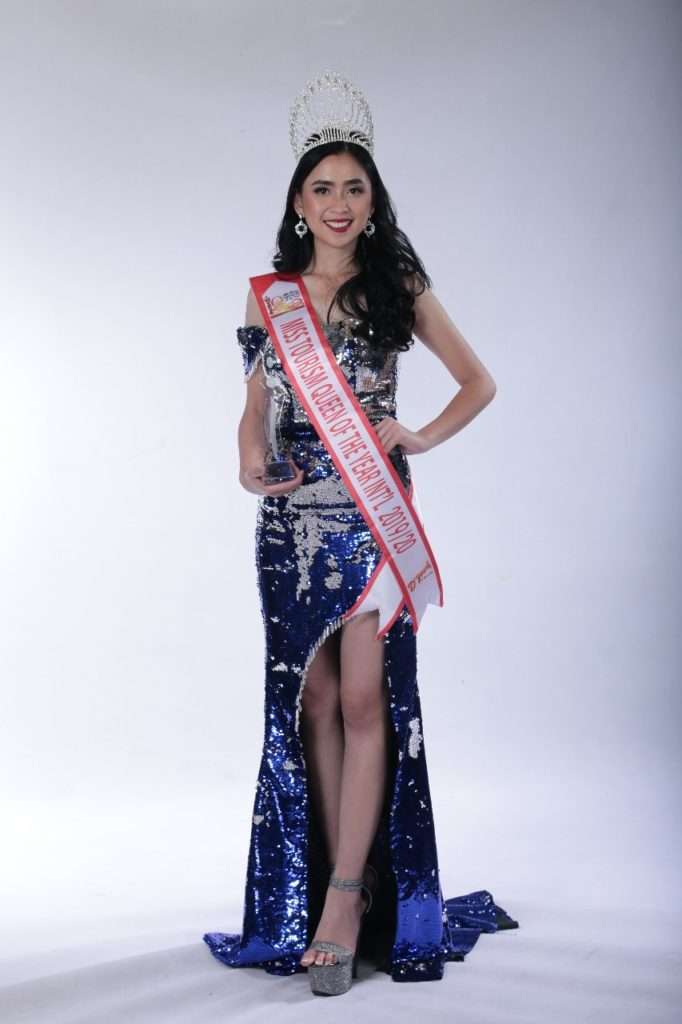 Miss Tourism Queen of the Year International 2019/20 : Gabriella Patricia Mandolang dan sekaligus juga memenangkan 3 spesial award.
1) Miss AGAPE Wellness Beauty – won by Gabriella Patricia Mandolang (Indonesia)
2) Miss DSWISS Beauty – won by Chompoonut Phungphon (Thailand)
3) Miss Focus Point Dazzling – won by Kateryna Kachashvili (Ukraine)
4)Miss GINTELL Wellness – won by Cheryl Loo (Malaysia)
5) Miss Glamorous Carlo Rino – won by Cheryl Loo (Malaysia)
6) Miss Glorious Beautyful – won by Cheryl Loo (Malaysia)
7) Miss XMA Charm – won by Kana Matsumura (Japan)
8 ) Miss SOGO Trendsetter – won by Chompoonut Phungphon (Thailand)
9) Miss Legend Age Fascinating Lips – won by Rhythm Singh Randhawa (India)
10) Miss Popularity – won by Gabriella Patricia Mandolang (Indonesia)
11) Miss Friendship – won by Daniela Kalvilainen (Finland)
12) Miss Photogenic – won by Charli Kiarra Wookey (Australia)
13) Best in Talent – won by Dzhenifar Ohanes Koyunian (Bulgaria)
14) Best in National Costume – won by Cyrille Payumo (Philippines)
15) Best in Social Media – won by Rhythm Singh Randhawa (India)
16) Perak Tourism Ambassadress – won by Gabriella Patricia Mandolang (Indonesia)
Penulis : Irwans