Biodata
Nama : Elardy Tan
Nama Panggilan : El
Tempat tgl lahir : Namlea / 10 Januari 1990
Pendidikan : D3 English program
Hobby : Gym, nyanyi, musik
Motto : "Sukses adalah saat persiapan dan kesempatan bertemu."
Prestasi Akademik :
Prestasi Non Akademik :
1. Manhunt International Indonesia 2019
2. Icon Face of Surabaya Fashion Week 2019
3. Icon Face of Cito Men's Fashion Week 2019
4. Icon Face of Men Fashion Style 2019
5. Oppo Ambassadors 2017
6. 1st Malang Fashion Movement 2015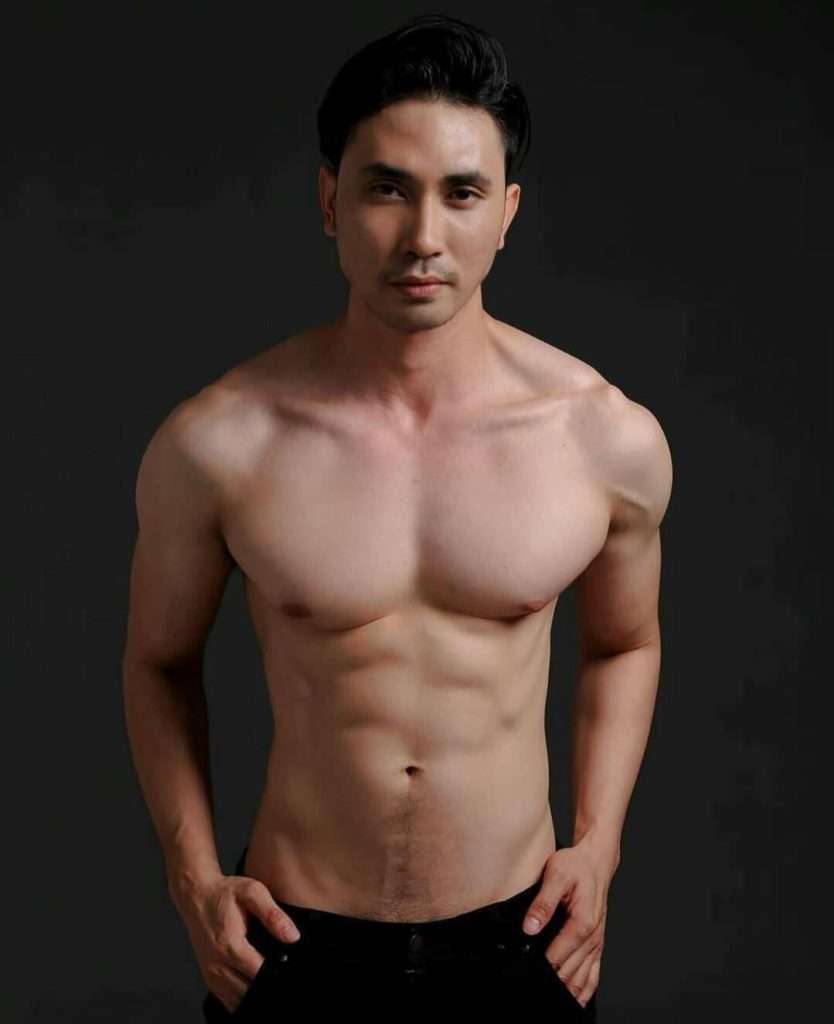 1. Ceritakan sosok kamu seperti apa ?
Nama saya Elardy dan saya adalah seorang yang sederhana, mempunyai sifat yang tegas tetapi lembut.
2. Apa motivasi kamu mengikuti dunia male pageants?
Tujuan utama saya mengikuti Manhunt International Indonesia 2019 adalah sebagai ajang positif bagi saya dan dapat menjadi inspirator bagi semua orang.
3. Selama mengikuti karantina Manhunt International Indonesia 2019 pengalaman apa yang membuat kamu berkesan dan gelar apa yang kamu dapatkan?
Pengalaman yang berkesan bagi saya adalah ketika saya bertemu dengan juri-juri yg luar biasa dan teman-teman finalis yang luar biasa, saling mensupport satu sama lain. Juga tempat karantina yang benar-benar keren, (karantina serasa Holliday) di Nogsa Point Marina & Resort, Batam, Kepulauan Riau.
4. Sebagai wakil Indonesia diajang internasional tahun 2020 persiapan apa yang akan kamu lakukan?
Saya terpilih sebagai Manhunt International Indonesia 2020 dan mewakili Indonesia di Manhunt International 2020, bulan Februari di Manila, Filipina. Untuk itu ada banyak persiapan yang saya lakukan, pertama adalah persiapan fisik dengan meningkatkan masa otot, kedua persiapan mental yaitu meningkatkan kepercayaan diri dan yang ketiga yaitu pengetahuan yaitu kemampuan berbahasa Inggris dan publik speaking.
5. Di jaman era digital, orang dengan bebasnya mengakses sosial media dan berpendapat, pernahkah kamu mendapatkan bullying dan bagaimana kamu mengatasinya?
Puji Tuhan selama ini saya tidak pernah mendapat bullying, namun andai saja saya mendapatkan bullying, saya akan mengkoreksi diri atas tanggapan orang lain terhadap saya, dan segera memperbaikinya tetapi jika tanggapan negatif melebihu batas sewajarnya, saya akan menindaklanjuti sesuai aturan yang berlaku dinegara saya.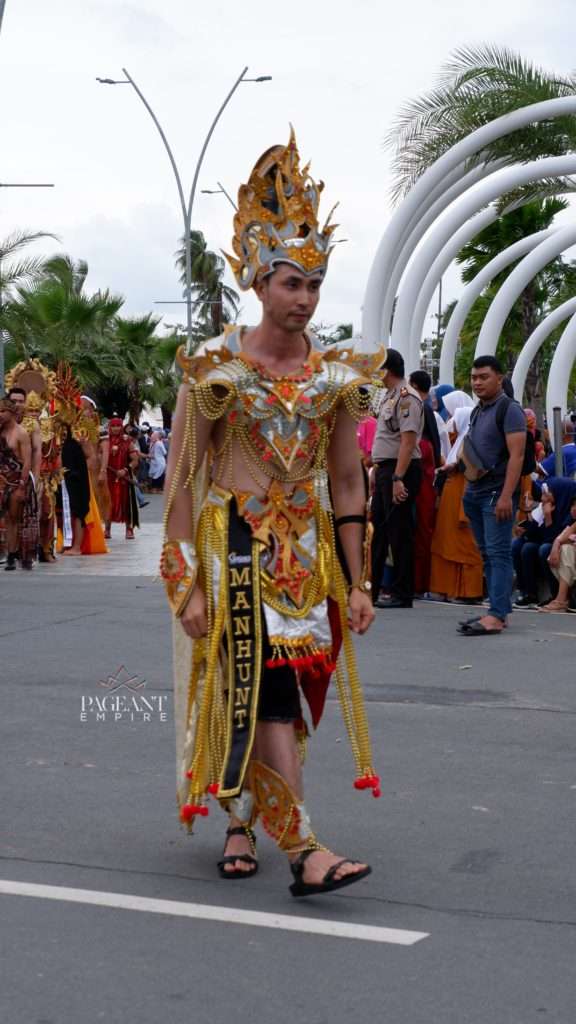 6. Indonesia sangat dikenal dimancanegara dengan keanekaragaman dan keindahan dunia pariwisatanya. Bagaimana kamu memandang dunia pariwisata Indonesia dan bagaimana caranya kamu mempromosikan pariwisata didaerah kamu?
Salah satunya adalah dengan ikut bergabung dengan Male Pageant dan menjadi inspirasi terutama, setelah itu saya bisa menyalurkan informasi tentang destinasi Pariwisata dengan mudah melalui keluarga, teman, saudara dengan menggunakan media sosial yang umum seperti facebook , Instagram dan yang lainnya.
7. Tahun 2020 Indonesia akan memasuki pusat mode muslim dunia, sebagai seorang male pageants yang juga dekat didunia mode bagaimana kamu menyikapinya?
Indonesia terkenal dengan bhineka tunggal Ika yaitu berbeda-beda tetapi tetap satu, jika Indonesia akan menjadi pusat mode muslim dunia, selama tidak menjadi hal yg negatif bagi orang lain, tidak menjadi masalah bagi saya.
8. Pernahkah kamu mengalami kegagalan dan bagaimana cara kamu untuk bangkit kembali?
Pernah.
"Let bygones be bygones" yang berarti "yang berlalu biarlah berlalu", jadikan pengalaman menjadi catatan yang berharga untuk kita bisa menjadi lebih baik.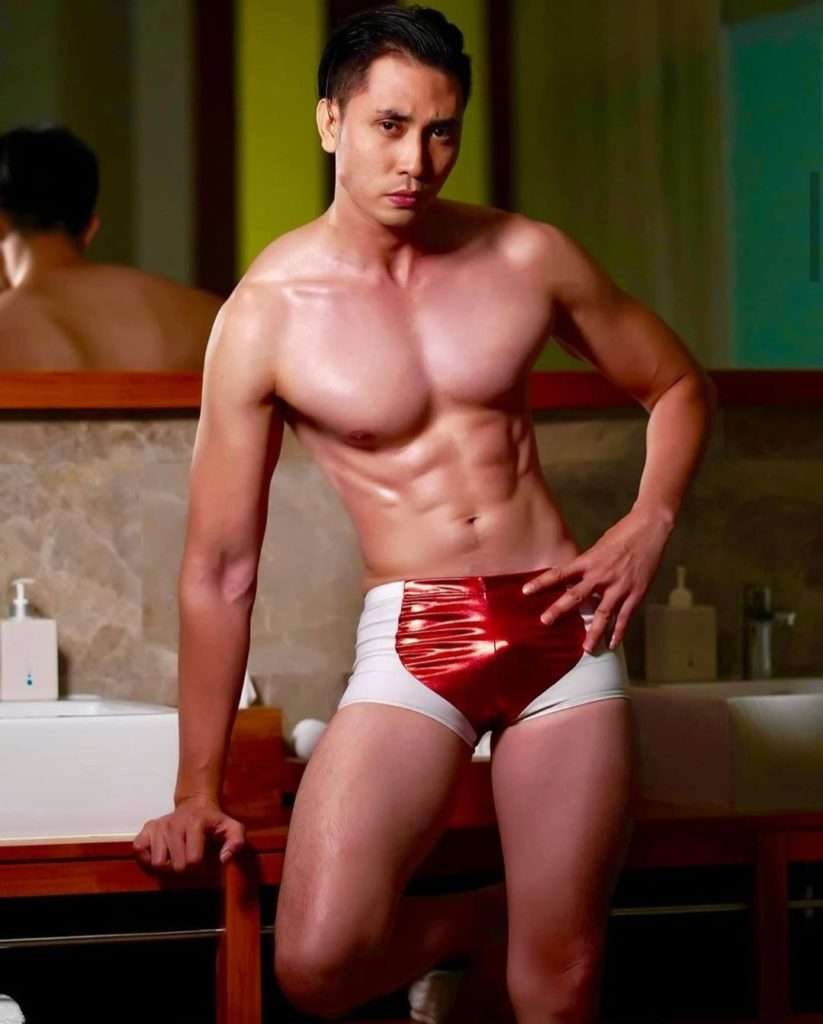 9. Siapa sosok yang kamu favoritkan dan membuat kamu seperti sekarang ini?
Orang tua saya ada kedua sosok yang sangat berharga bagi saya, karena saya bisa sampai sekarang ini berkat kedua orang tua saya.
10. Bagaimana kamu memandang
diri kamu 10 tahun kedepan?
10 tahun kedepan saya akan menjadi seorang inspirator yang besar yang akan mempengaruhi dunia.