Manhunt International edisi ke 20 diadakan di Manila, Filipina dari tanggal 18 sampai dengan 24 Februari 2020. Ajang male pageants tertua ini, didirikan sejak tahun 1993, ajang kontes tersebut telah diselenggarakan di Australia, Singapura, Filipina, Cina, Korea, Taiwan, Thailand, dan sekarang kembali ke Filipina untuk kedua kalinya.
Adapun penilaian di Manhunt Internasional akan dinilai dalam empat kategori yaitu National Costumes, Swimwear, Photography dan Evening wear.
Manhunt International dikelola oleh Rosko Dickinson dan saat berlangsung di Filipina dikelola oleh Jonas Antonio Gaffud, dari Empire Group of Companies: Empire.ph, Empire Studios, GAME and Mercator Models yg juga memegang lisensi Miss Universe Philippines dan Singapore. Tahun ini Miss Universe Philippines di bawah organisasi yg baru dan bukan lagi Binibing Pilipinas.
Indonesia berpartisipasi sejak tahun 1995 dan1997, 2006 smpai 2012, 2016 dan 2018. Ditahun 2020 Indonesia kembali mengirimkan perwakilannya yaitu Elardy Tan Manhunt International Indonesia 2019.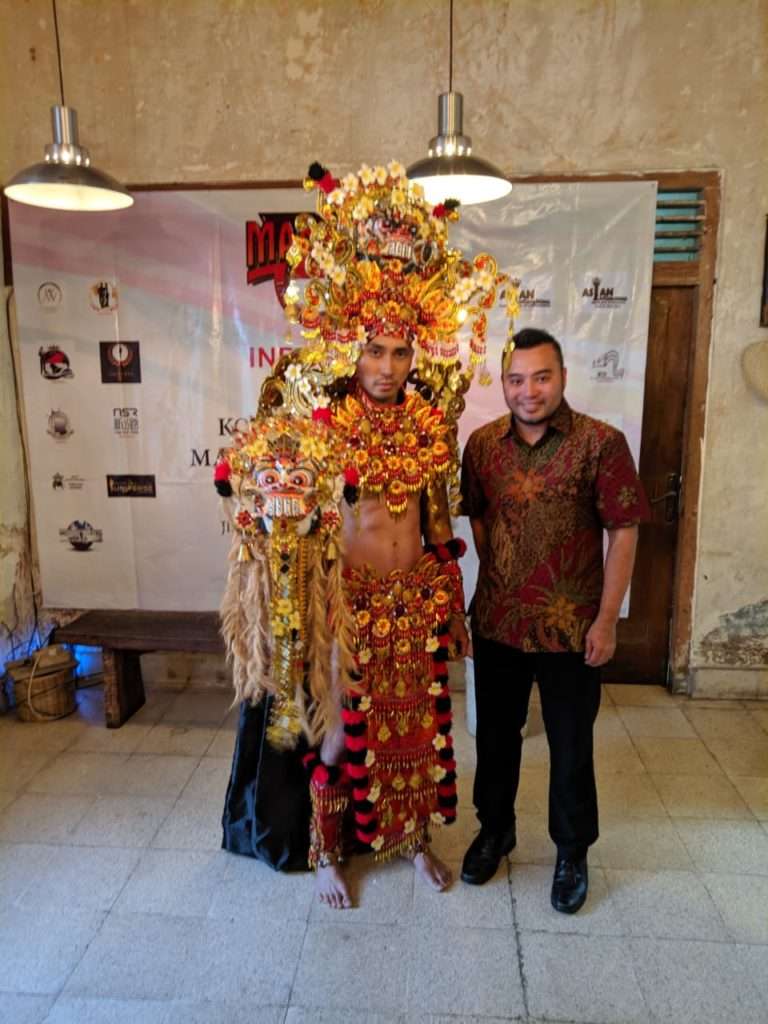 Kurang sepuluh hari lagi Elardy Tan Manhunt International Indonesia 2019 akan berlaga diajang male pageants International tertua didunia yaitu Manhunt International 2020, diadakan 18-24 Februari di Manila, Filipina.
Untuk itu press conference keberangkatan Elardy Tan menuju karantina Manhunt International 2020 dilangsungkan pada hari, minggu 9 Februari 2020 di sebuah kafe kawasan Jakarta.
Acara berlangsung seru dipandu Febrian sebagai host, turut hadir Dr. Muhammad Iqmal asal Singapura selaku national director yang juga mengirim mister lainnya keajang international ada 16 lisensi yang beliau pegang.
Sebelum Elardy tampil hadir terlebih dahulu wakil Indonesia keajang international yaitu Teuku Saiful Anwar ke Mister United World (Thailand), Adi Hien Jam ke Mister SE Asia International (15-20 Juni di Malaysia) dan Mister XC Asia (25-28 Maret di Thailand), Taufik Ikhwan Sardi ke Mister Asian International (di Singapura), Kyle Putra Wira ke World Ambassador (Juli 2020 di Manila, Filipina) Rey Sulipatty ke Runway Model Universe (26-30 Mei di Malaysia) dan Robert Purnomo ke Mister Model of The World (22 April-3 Mei di India).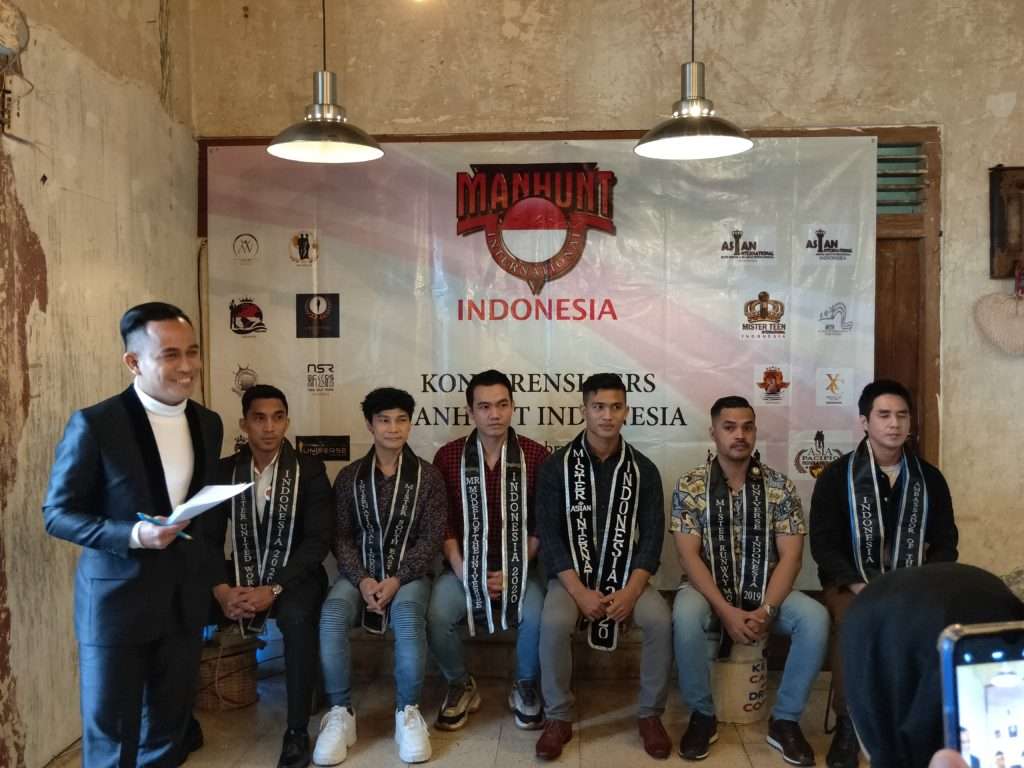 Sisanya lagi tidak dapat hadir di press conference yaitu Agung Yewiyanan ke Mister Working Men International (November di Thailand), Tri Diantoro ke Mister Teen International (Juni di Thailand), Agoez Apriadi ke Mister UltraContinental (26 Juli – 2 Agustus di Ecuador), James Radar ke Mister Tourism Culture Universe (September di Myanmar), Ayub Imanullah ke Mister Tourism Globe (22-26 September di Filipina), Andi Asbar ke Global Man International (5 -10 April di Malaysia), Tommy Anggara Poetra ke Elite Mister Asian International (14-20 April di Malaysia) dan Asia Pasific Prince dan Princess (masih mencari wakil anak-anak).
Tibalah yang paling ditunggu-tunggu yaitu penampilan Elardy Tan dengan national costume "Mythology Of Leak Bali" karya designer Jusuf Bachtiar Dhimas Narendra dari Malang. Adapun warna warni dalam kostum tersebut memiliki makna tersendiri yaitu :
– Warna Merah yang memiliki arti Kekuatan. Keberanian
– Warna Kuning yang berarti kegembiraan, kebahagiaan, idealisme, optimisme, harapan.
– Warna Putih memberi makna Bersih, Suci, Ringan dan Kebebasan.
– Warna Hitam yang berarti Natural atau Abadi.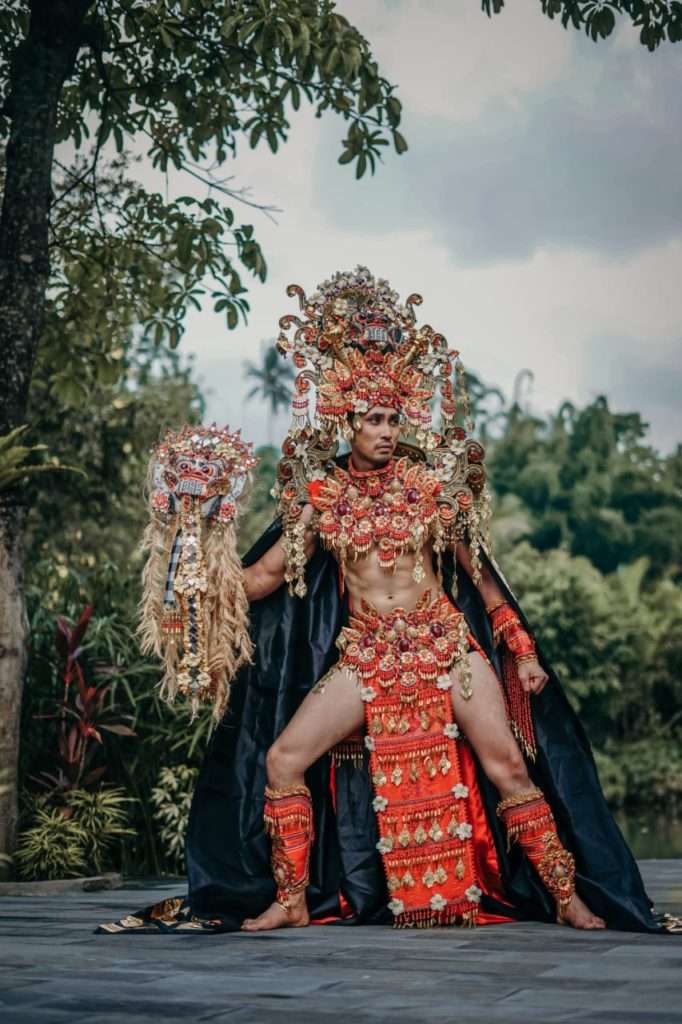 Dengan berat 10 kilo dan hampir membuatnya pusing khususnya dibagikan mahkota dikepala "berat banget" ia juga mengakui banyak persiapan yang di lakukan untuk menuju karantina Manhunt International 2020.
"Persiapan yang saya lakukan menuju Manhunt International 2020 banyak sekali, mulai dari persiapan fisik, perawatan kulit, gigi, mempersiapkan national costume dan tentunya persiapan mental" ucap Elardy yang juga meminta masyarakat Indonesia dan khususnya Pageants Lover Indonesia untuk membantu vote wakil Indonesia di Manhunt International dengan like berjumlah 5 vote, share berjumlah 3 vote dan komen berjumlah 1 vote.
Selain mengirim banyak wakil Indonesia ke ajang international, Dr. Muhammad Iqmal juga berkolaborasi dengan banyak ajang internasional yang lain agar perwakilan Indonesia semuanya bisa mempromosikan dunia pariwisata dan budaya Indonesia seperti:
1. Pattaya Halal Festival
2. KL Runway
3. Celebfest di Singapura
4. Myanmar International Fashion Week
Penulis : Irwans