Gelaran Manhunt International 2020 ajang kontes male pageants tertua di dunia ini sudah diselenggarakan sejak tahun 1993 dan tahun ini memasuki tahun ke-20 diadakan 18-23 Februari di Manila, Filipina.
Diikuti 36 negara, pemenangnya jatuh kepada Paul Luzineau dari Netherlands.
namanya juga ajang kompetisi pastinya ada bumbu drama didalamanya, 10 serba serbi Manhunt International 2020 dari pemenang yang sudah diprediksi karena datang lebih awal sampai Elardy Tan sudah dapat tawaran jadi juri dan fashion show
1. Agenda karantina Manhunt International 2020 banyak kunjungan keberbagai sponsor F1 Hotel menjadi tempat press conference, Canyon Cave Beach Club tempat shooting video dan photoshoot swimwear dan national costume, serta City Tour Manila.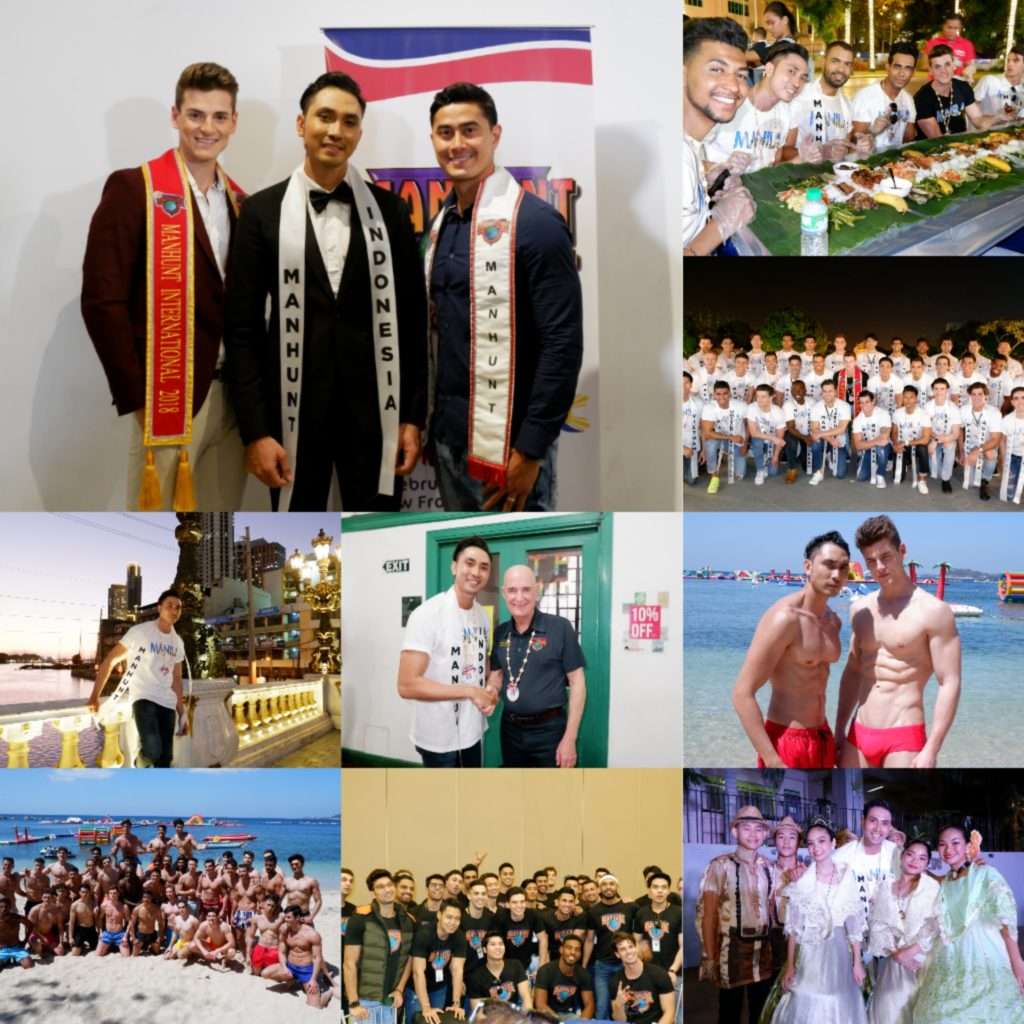 2. Kemenangan Paul Luzineau dari Netherlands sebagai Manhunt International 2020, sudah diprediksi dari awal selain memiliki paras yang rupawan dan menjadi model runway brand ternama diluar negeri namun kemenangannya menyisakan drama dimana ia sudah terlebih dahulu tiba ditempat karantina meski kompetisi belum dimulai, dari kunjungan keberbagai tempat, termasuk lokasi malam final di New Frontier Theater, banyak isu yang beredar selama karantina Paul sudah di istimewakan untuk menang.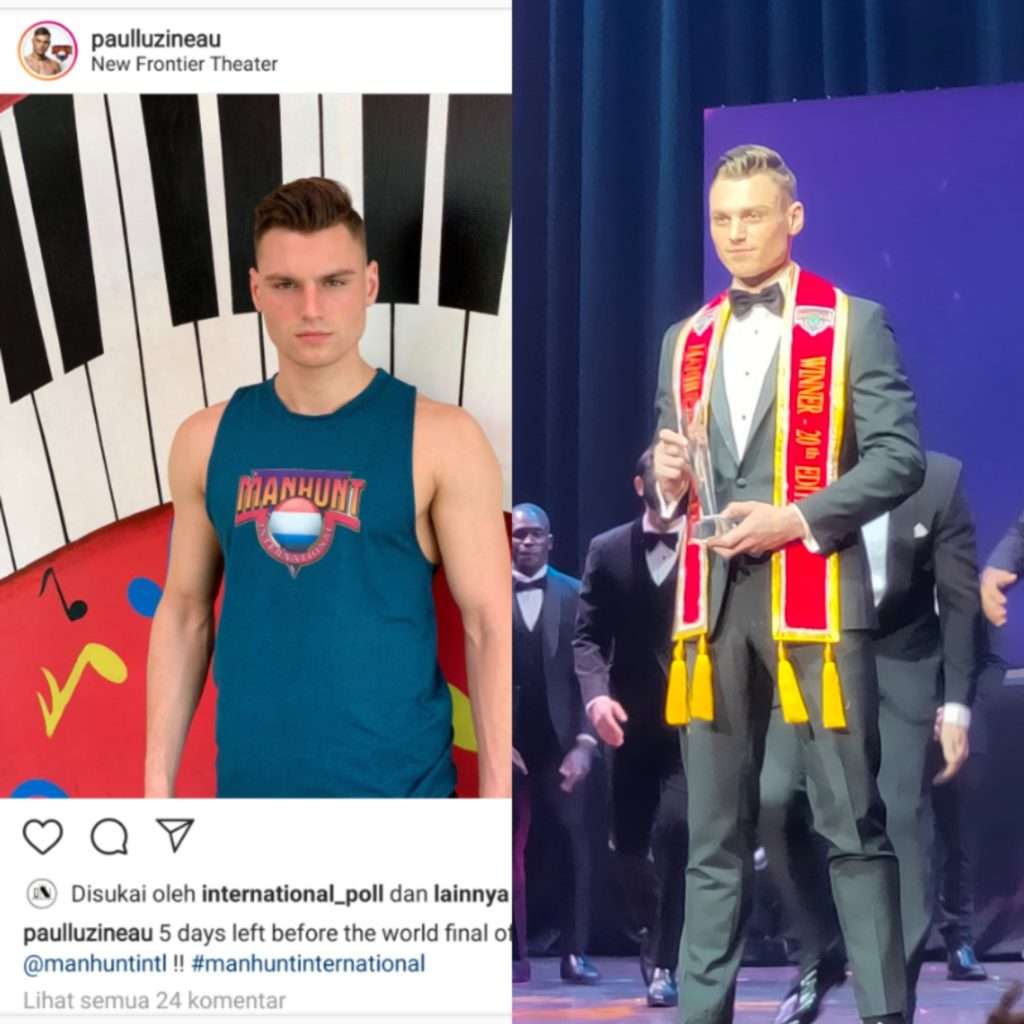 3. Saat kunjungan ke Canyon Cave beberapa kontestan demam TikTok "Goyang Ubur-Ubur" Switzerland, Pakistan, Singapore, Malaysia, Indonesia, Philippines, Nepal, Paraguay dan South Africa.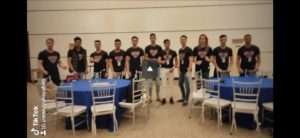 4. Paraguay berhasil masuk Top 16 melalui best Popularity yang dipilih dari voting di Instagram dan Facebook. Uniknya Paraguay bersaing dengan dua negara Indonesia dan Myanmar, jika Myanmar Menang di Facebook dan kalah Instagram sedangkan Indonesia menang di Instagram dan kalah di Facebook.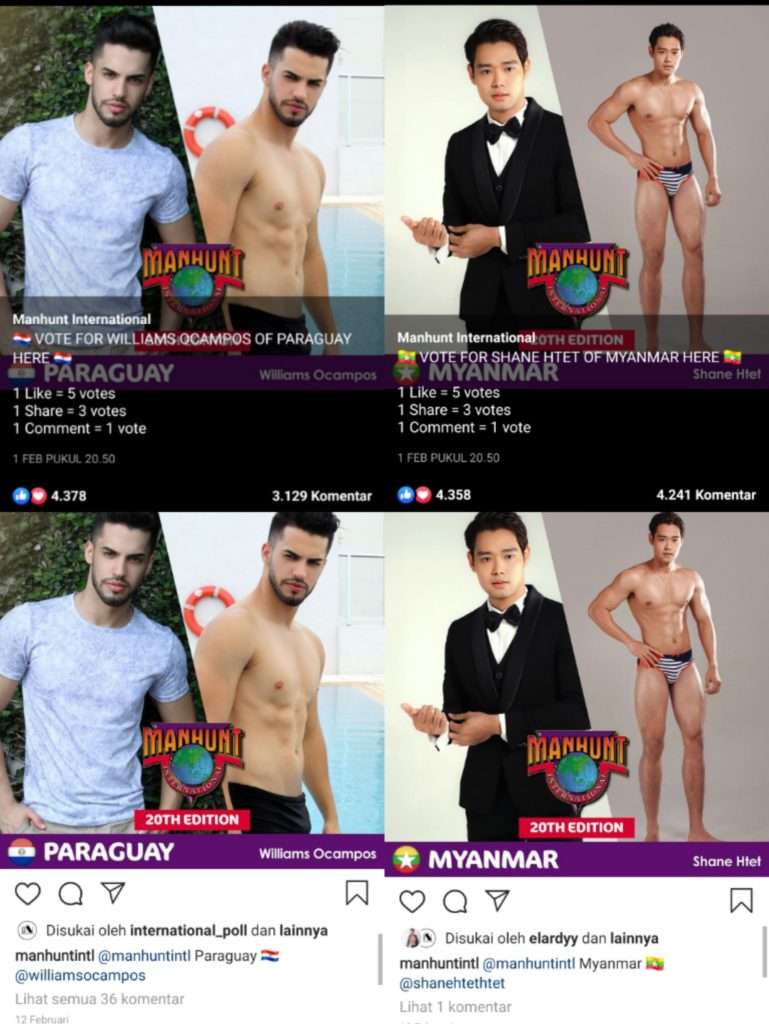 5. Dalam Top 16 Manhunt International 2020, perwakilan benua Asia ada 6 yang berhasil masuk yaitu Philippines, Thailand, India, Vietnam, Srilanka dan Uni Emirat Arab. Ocenia ada 1 yaitu Australia, Amerika Latin ada 2 yaitu Brazil dan Paraguay serta Eropa ada 7 yaitu Greece, Spain, Sweden, United Kingdom, Turkey, Poland dan Netherlands.
1. Paraguay
2. Vietnam
3. Greece
4. Spain
5. India
6. Sweden
7. Australia
8. Brazil
9. Thailand
10. United Kingdom
11. Turkey
12. Poland
13. Srilanka
14. Uni Emirat Arab
15. Philippines
16. Netherlands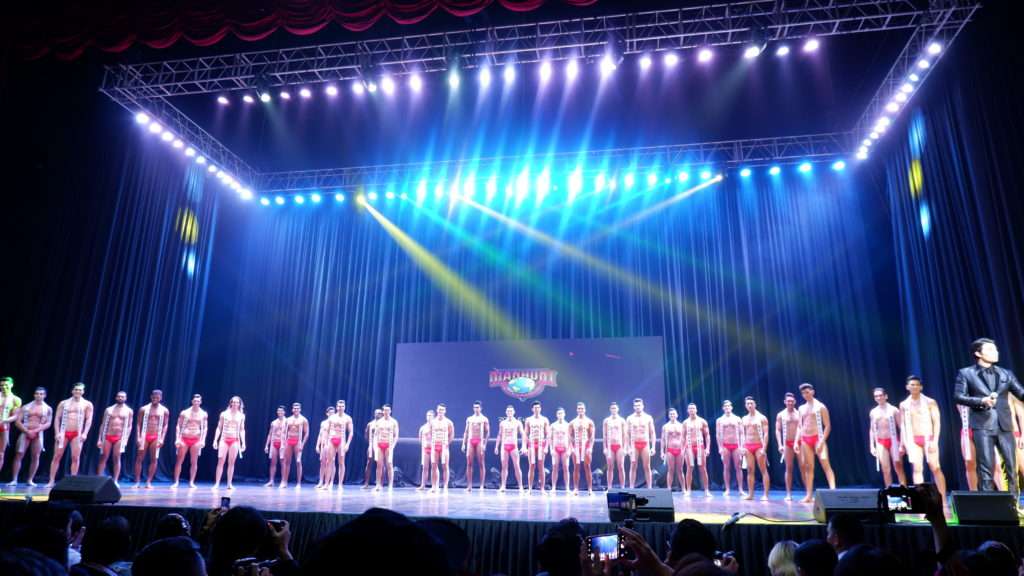 6. Sharifa Akeel Miss Asia Pasific International 2018 menjadi juri malam final Manhunt International 2020.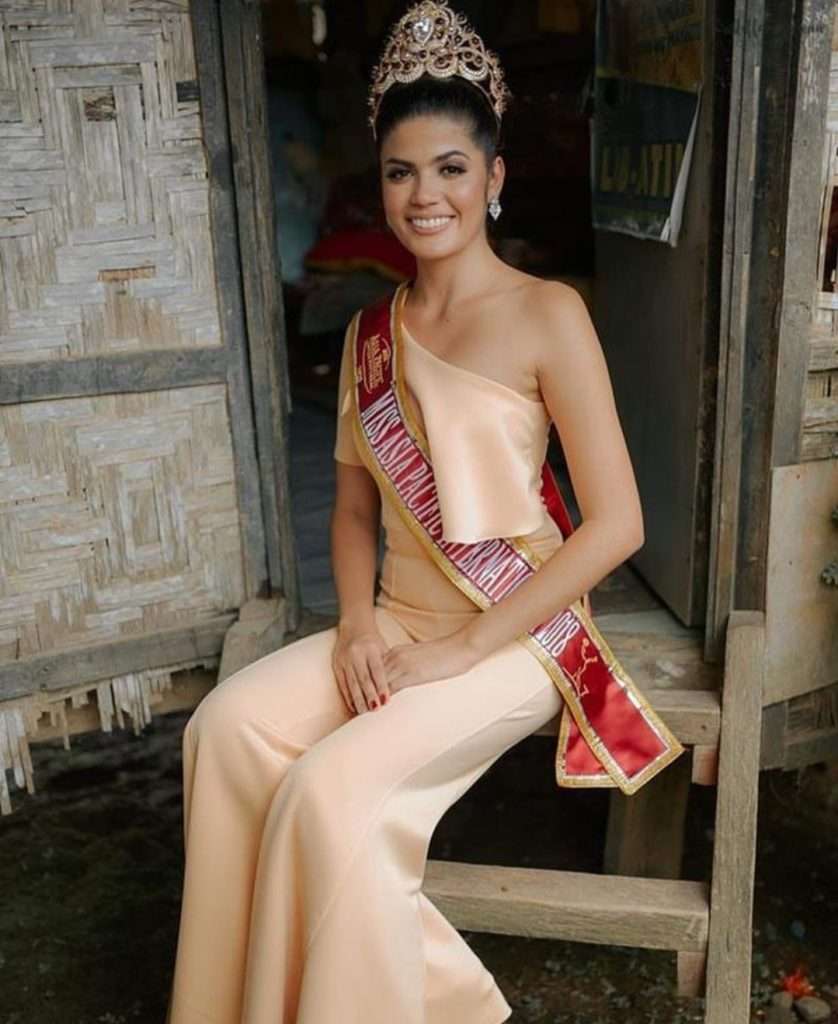 7. Ada dua negara yang mencuri perhatian disesi national costume yaitu Trinidad & Tobago dan Indonesia sayangnya mereka harus tersingkir diposisi Top 3 Best National Costume, pemenang utama jatuh kepada wakil tuan rumah Philippines, 1st ru Jepang dan 2nd ru Srilanka.

8. Top 5 Manhunt International 2020 perwakilan 3 negara Eropa berhasil masuk, 1 Asia dan 1 lagi Amerika Latin.
Winner : Netherlands
1st ru : Greece
2nd ru : Brazil
3rd ru : Spain
4th ru : India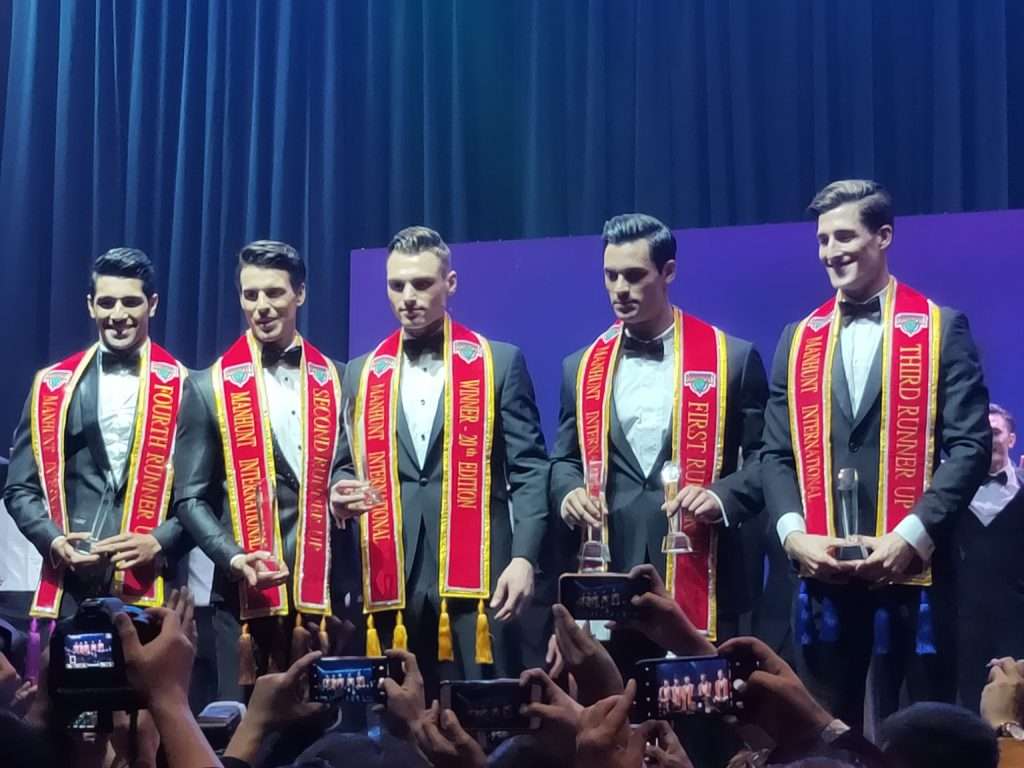 9. Negara Thailand menjadi sponsor utama Loo Chang Huat Model untuk spesial award Manhunt International 2020 diraih negara Greece.
Mr Physique : Peru
Mr. Friendship : Trinidad & Tobago
Mr. Photogenic : Thailand
Mr. Personality : Nepal
Mr. Runway Model : Vietnam
Mr. Commercial Model : Sweden
Mr. Fashion Model : United Kingdom
Face Of The Year : Netherlands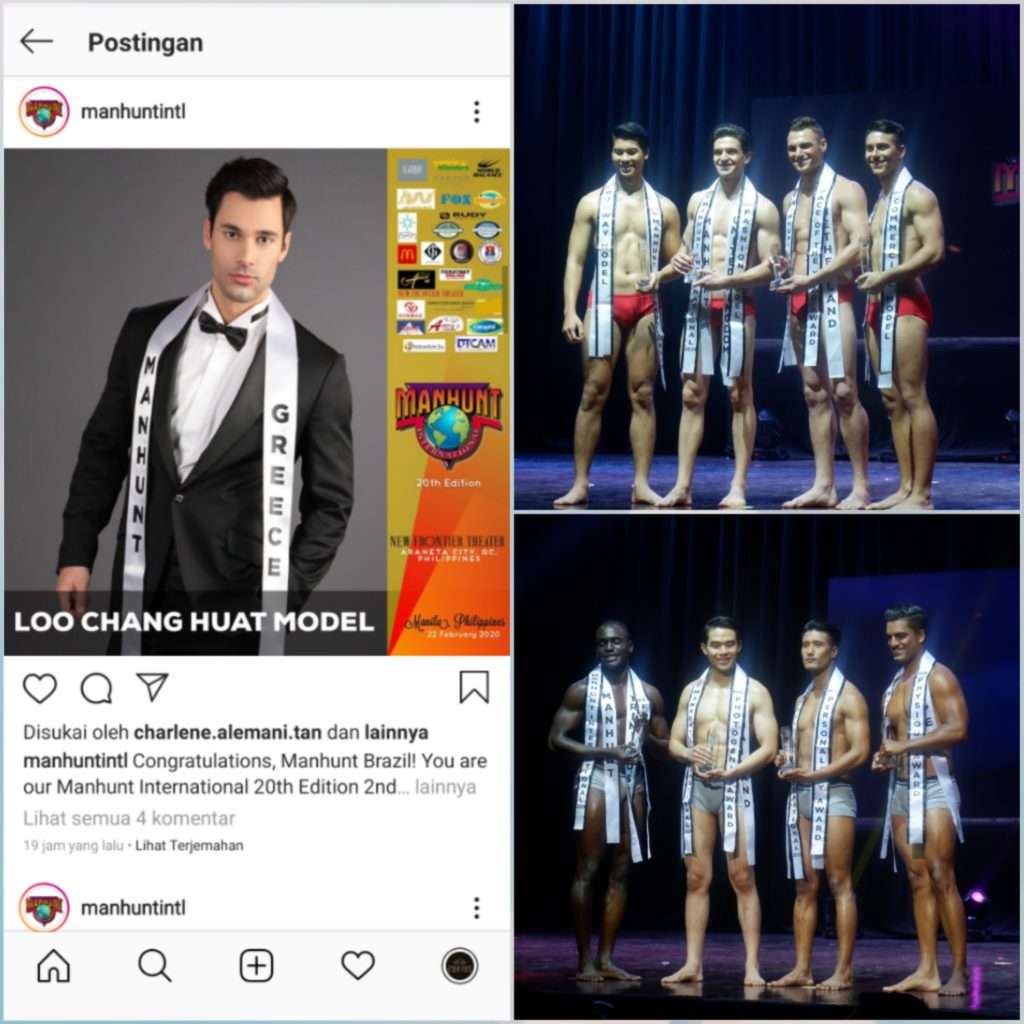 10. Meski belum beruntung masuk Top 16, Elardy Tan sudah mencatatkan prestasi berhasil masuk Top 5 Mister World Balance Top Model dan usai karantina Elardy sudah mendapatkan tawaran menjadi juri di Thailand dan Philippines serta fashion show di Malaysia Fashion Week bulan Maret 2020 dan Indonesia Fashion Week dibulan April 2020.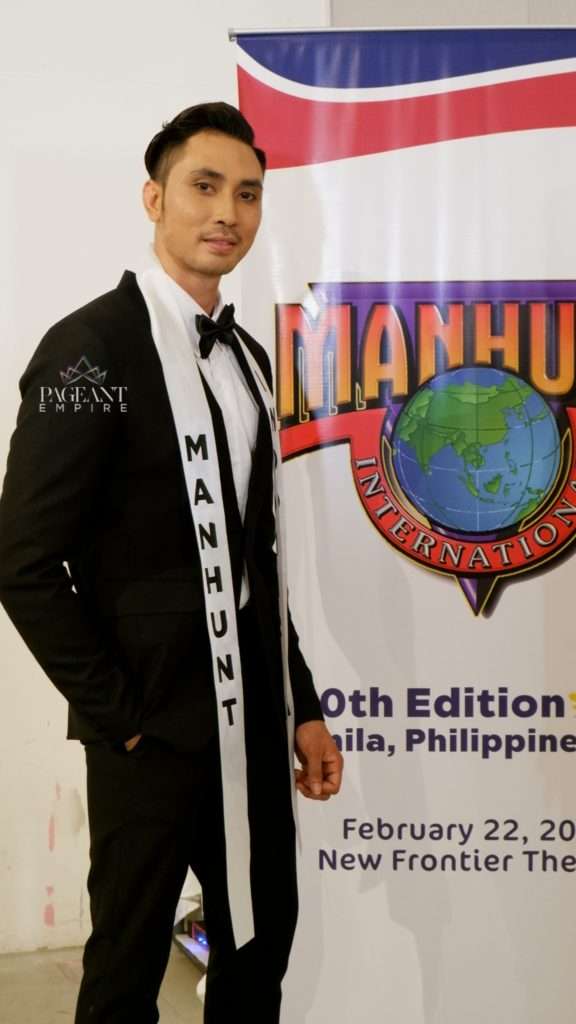 Penulis : Irwans