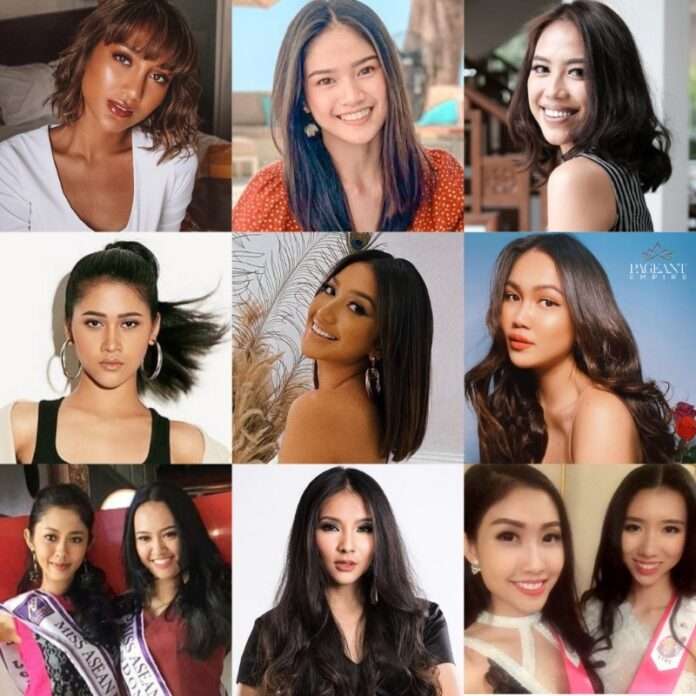 El John Pageants didirikan tahun 2008 oleh Johnnie Sugiarto, memegang 4 lisensi pemilihan nasional melalui kontes Putri Pariwisata Indonesia, berlanjut dengan Miss Earth Indonesia tahun 2013, The Supermodel Indonesia tahun 2017 dan Putra Putri Pariwisata Indonesia tahun 2017.
Untuk ajang international, El John Pageants memegang 13 lisensi ajang kecantikan dunia, setiap tahunnya secara rutin mengirimkan perwakilannya. Di tahun 2017 sudah ada 5 perwakilannya yang mengharumkan nama Indonesia dan ada 5 lagi yang sudah dipilih akan dikirimkan ke ajang yang berbeda.
Berikut 11 team Eljohn Pageants di ajang international 2017.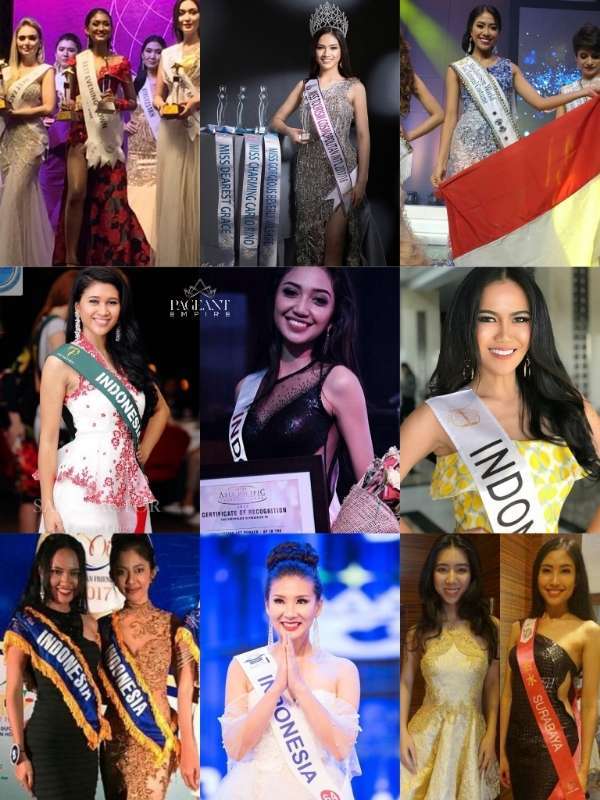 1. Moriska Momo, winner The Supermodel Indonesia 2017 dikirim ke ajang Supermodel International 2017 di India pada bulan April 2017. Momo menjadi langkah awal yang baik, dengan meraih Top 10, Best Evening Gown dan Best National Costume.
2. Lois Merry Tangel, Putri Pariwisata Indonesia 2016 dijadwalkan akan mengikuti Miss Tourism International 2017 di Malaysia, 17 November – 7 Desember 2017. Dan Lois berhasil meraih juara ketiga atau 2nd runner up dengan gelar Miss Tourism Cosmopolitan International 2017 dan tiga spesial award lainnya yaitu Miss Gorgeous Beverly Wilshire, Miss Charming Carlo Rino dan Miss Dearest Grace.
3. Windu Sari Devi 1st runner up Putri Pariwisata Indonesia 2016 dikirim ke Miss Tourism World 2017 diadakan di Malaysia 27 Januari 2018 dan Devi berhasil masuk top 15 serta meraih best national costume.
4. Michelle Victoria Alriani, Miss Earth Indonesia 2017 dijadwalkan akan mengikuti Miss Earth 2017 pada 4 November 2017 di Mall of Asia Arena in Pasay City, Metro Manila, Filipina. Sayangnya Michelle belum berhasil masuk dalam jajaran top semifinalis.
5. Rita Nurmaliza, 3rd runner up atau Miss Earth – Fire Indonesia 2017 terpilih sebagai Miss Asia Pacific International Indonesia 2017. Ia mewakili Indonesia di Miss Asia Pacific International 2017 yang diadakan di Filipina. Sayangnya Rita belum berhasil masuk dalam jajaran top semifinalis. Namun Rita berhasil meraih dua spesial award best national costume dan 1st runner up best talent.
6. Alicia Beverly Weley, 1st runner up atau Miss Earth Indonesia Air 2017 terpilih sebagai Miss Intercontinental Indonesia 2017. Ia akan mewakili Indonesia di Miss Intercontinental 2017 di Hurgasa, Mesir. Sayangnya Alicia belum berhasil masuk dalam jajaran top semifinalis.
7. Putri Dessy Natalia Siburian Putri Pariwisata Indonesia 2016 Sumatera Utara dan Ni Luh Putu Lilyk Rahmawati Putri Pariwisata Nusantara 2017, keduanya terpilih mewakili Indonesia diajang Miss Asean Friendship 2017 di Vietnam, Lilyk berhasil masuk Top 10 Miss Asean Friendship 2017 dan Putri Dessy Natalia Siburian meraih Best National Costume.
8. Cordellia Fidelia, World Miss University Indonesia 2016 dijadwalkan dikirim ke World Miss University 2017, awalnya tempat penyelenggarannya di China dan Korea, namun berubah dan akhirnya World Miss University 2017 diadakan di Cambodia. Cordelia berhasil meraih best national costume.
9. Siska Marpaung dan Nadia Inggrida, terpilih sebagai Miss Chinese Indonesia 2017, keduanya adalah alumni The Supermodel Indonesia 2017. Siska sebagai 4th runner up dan Nadia finalis. Keduanya pada bulan Mei 2017 dikirim ke Miss Chinese World 2017 yang diadakan di Malaysia. Sayang keduanya belum masuk dalam jajaran semifinalis, namun Siska berhasil meraih spesial awards Best National Costume.
Dan sekarang Nadia lebih dikenal sebagai Top 5 Miss Grand Indonesia 2020 dengan gelar Miss Grand Indonesia Glowing Skin.
Penulis: Irwans