Sabtu, 2 Oktober 2021 bertempat di Ayana MidPlaza Jakarta, acara bimbingan teknis bersama dengan Ibu Hetifah Sjaifudian (Wakil Ketua-X DPR RI Ketua Forum Perempuan Insinyur-PII) dan Bpk Drs. Alexander Reyaan, M.M
(Direktur wisata minat khusus, kemenparekraf RI), berlangsung sangat seru, membahas 3 aspek, inovasi, adaptasi dan kolaborasi
Mengambil tema "Aktivasi Event dan Inivasi Digital Dalam Mempromosikan Pariwisata". Turut menghadirkan Putu Ayu Saraswati (Puteri Indonedia Lingkungan 2020) Sierra (Puteri Indonesia Kaltim 2020) dan Nadia Tjoa (Miss Face Of Humanity Indonesia 2021)
Satu persatu pembahasan mengenai dunia pariwisata dibahas dengan menarik, dari sudut pandang pemerintah dan dunia industri pageants.
Acara tersebut juga dihadiri tamu undangan Srikandi muda, portal pageants dan ada juga pageants lover Indonesia yang datang langsung dari luar daerah.
Satu persatu pertanyaan dijawab dengan lugas dan tangkas oleh Ibu Hetifah, Bapak Alexander dan Putu Ayu Saraswati.
"Dunia pageants adalah industri kreatif, didalamnya banyak melibatkan orang-orang banyak yang kreatif, termasuk dimana Indonesia dikenal sebagai The Power House of National Costume. Setiap tahun Indonesia selalu menang best National Costume, ketika balik ke Indonesia kostum tersebut teronggok masuk kedalam gudang kalau pun dipakai hanya di event tertentu, bukan hanya national costume Indonesia juga pernah juara kontes kecantikan dan best evening gown"
"Ibu Hetifah dan Bapak Alexander bisa tidak membuat Museum Pageants Indonesia, dimana didalamnya ada sejarah perjalanan wakil Indonesia diajang International sejak dahulu hingga sekarang, diorama kemenangan-kemenangan best natcos, evening gown dan lain sebagainya, dengan dibuatnya Museum Pageants Indonesia, anak-anak muda SD, SMP, SMA atau masyarakat bisa tahu sejarah dunia pageants Indonesia".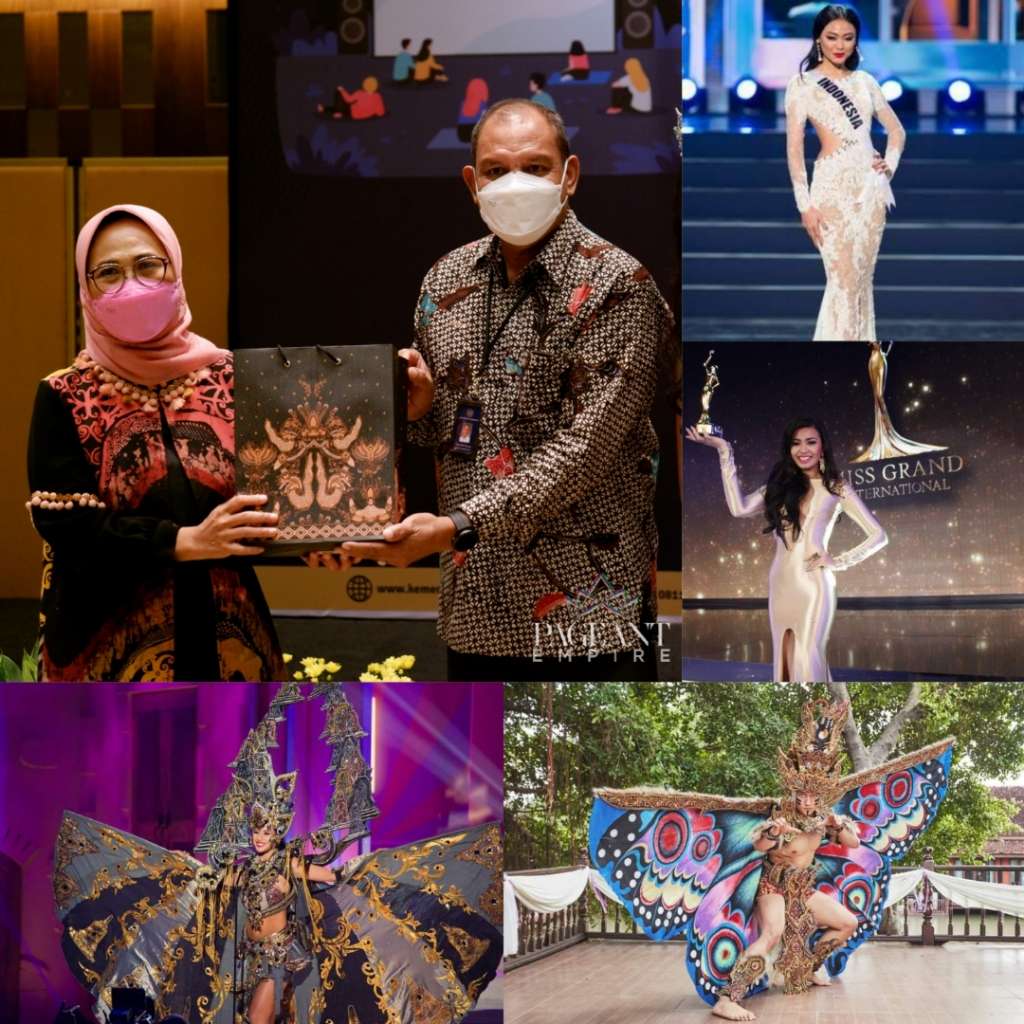 Mendengar pertanyaan tersebut, hadirin yang hadir langsung memberikan tepuk tangan dan ide tersebut disambut dengan hangat dan serius oleh Ibu Hetifah Sjaifudian (Wakil Ketua-X DPR RI Ketua Forum Perempuan Insinyur-PII) dan Bpk Drs. Alexander Reyaan, M.M
(Direktur wisata minat khusus, kemenparekraf RI).
Apakah dalam waktu dekat mimpi akan menjadi nyata, yuk saksikan interview khusus dengan Ibu Hetifah Sjaifudian (Wakil Ketua-X DPR RI Ketua Forum Perempuan Insinyur-PII) yang juga mendapatkan gelar sebagai Ibu Pageants Lover Indonesia.
Klik linknya dibawah ini.
Penulis : Irwans