Seorang lulusan Burgo Milan, Jenny Yohana Kansil, membuka Istituto di Moda Burgo (IMB) Indonesia pada tanggal 1 August 2011. Mimpi dan ambisinya adalah memberi solusi inovatif bagi sektor pendidikan fashion di Indonesia karena dia merasakan sendiri ketrampilan khas Italia selama pendidikannya di Milan, yang meliputi sistem produksi, teknik menjahit dan pembuatan pola yang sempurna yang meningkatkan kualitas desain dan produk fashion lokal.
Selama perjalanan 8 tahun terakhir, IMB Indonesia tumbuh menjadi wadah bagi nilai hidup berupa integritas, selalu memberi yang terbaik, hasrat, kreativitas, jiwa wirausaha, dan karya otentik bagi para Burgonian (nama bagi para
alumni Burgo). IMB Indonesia juga percaya bahwa hanya dengan menjadi orisinil maka setiap insan kreatif menjadi spesial dan memiliki daya saing: "tidak ada yang bisa menyamai jika menjadi diri sendiri!".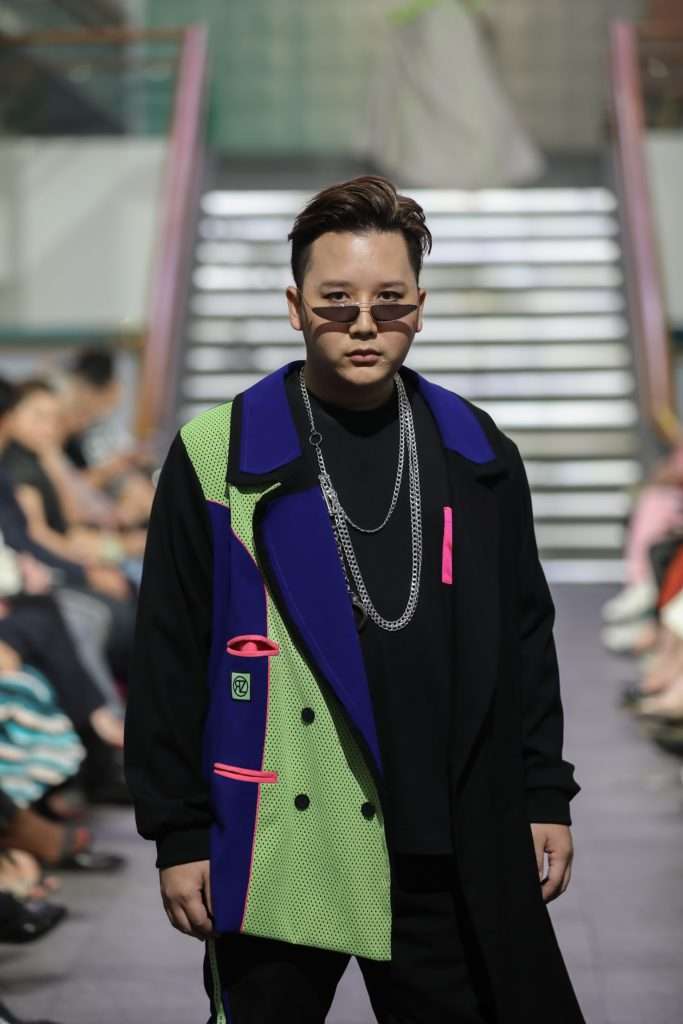 Ulang tahun ke – 8 dan angka 8 bersinonim dengan lambang infinity yang menggambarkan sesuatu yang tanpa batas atau tak terhingga. Dan begitulah cara kami menciptakan fashion di Burgo. Sebuah karya seni abadi. Keindahan yang kerap memikat manusia sejak dulu, sekarang, dan selamanya. Demikian pula visi kami untuk masa depan Burgo: INFINITO – yaitu membawa pengaruh kuat, unik, berbeda, menarik, indah dan memajukan industri fashion.
Hidup di Indonesia dengan keberagaman, kita selalu tumbuh bersama dalam semangat semboyan nasional: Bhineka Tunggal Ika. Kami percaya bahwa perbedaan dan keunikan yang kami hargai di Burgo akan tumbuh dan meningkat bersama untuk mencapai visi dan kampanye kami akan #IndonesiaFashionFreedom sebagai sebuah kekuatan yang mendunia. Oleh karena itu dalam perayaan hari ini, IMB Indonesia bekerjasama dengan beraneka bakat pilihan. Sekolah kami bukan hanya tentang fashion, melainkan juga tentang karya seni.
Akan ada koleksi – koleksi luar biasa yang khusus diciptakan oleh para tenaga pengajar berpengalaman di Burgo: Melanie Setiawan, Amelia Lau, Amot Syamsuri Muda and Jesslyn Santosa. Juga oleh Burgonian Rising Stars, yaitu para murid pilihan Burgo yang mulai bersinar dalam dunia fashion di Indonesia lewat talenta mereka yang luar biasa: Raegitazoro, Oxceloxcel, Untaian Asa and Julianto.
Koleksi fashion tersebut dilengkapi dan dipadukan secara harmonis dengan seni lukis dari Monica Hapsari @monicahapsari dan seni tari dari Eyi Lesar @eyi_oei, Eriza Trihapsari @erizatrihapsari dan Amanda Siallagan @amandabsurdity oleh art director kami dari Burgo Milan yang berperan sebagai show director, BIAGIO BELSITO. Kami merasa sangat terhormat bahwa ia juga akan tampil di panggung perayaan kami lewat penampilannya secara langsung untuk memperlihatkan kemampuannya yang luar biasa dalam seni drapping.
Penulis : Irwans