Malam final Miss Model Of The World ke-31 baru saja berakhir di Window Shenzhen World, pada tanggal 22 November 2019. Terpilih kontestan asal Rusia Anastasia Ashakova sebagai pemenangnya, kemudian runner-up satu dirah Lily Lakshek dari Ukraina dan Yang Yuwen dari Cina sebagai runner-up kedua, runner-up ketiga Siberia dan runner-up keempat diraih Mexico.
Kota Shenzen telah dipilih untuk 14 tahun berturut-turut sebagai tempat penyelenggaraan malam grand final Miss Model Of The World. Sebagai tempat penyelenggaraan, Shenzhen semakin meningkat dalam ukuran dan popularitas, kota yang mulai dikenal dengan fashion internasional, dengan lingkungan dan iklim yang indah lingkungan yang indah maka pantaslah jika kota tersebut dipilih selama 14 sebagai tempat penyelenggaraan Miss Model Of The World.
Pada malam grand final yang dihadiri lebih dari 10ribu penonton, untuk melihat para wanita cantik menampilkan kostum nasional yang sepenuhnya mencerminkan adat-istiadat nasional, dilanjutkan dengan sesi parade swimsuit dan gaun malam. Selain mengumumkan nama pemenang, Miss Model Of The World juga memilih 5 pemenang perbenua, best national costume, Miss Friendship dan Best Impression Media.
Indonesia sendiri diwakili Dara Anggun Sastra Sugiri yang berhasil masuk Top 10 dan juara kostum nasional terbaik.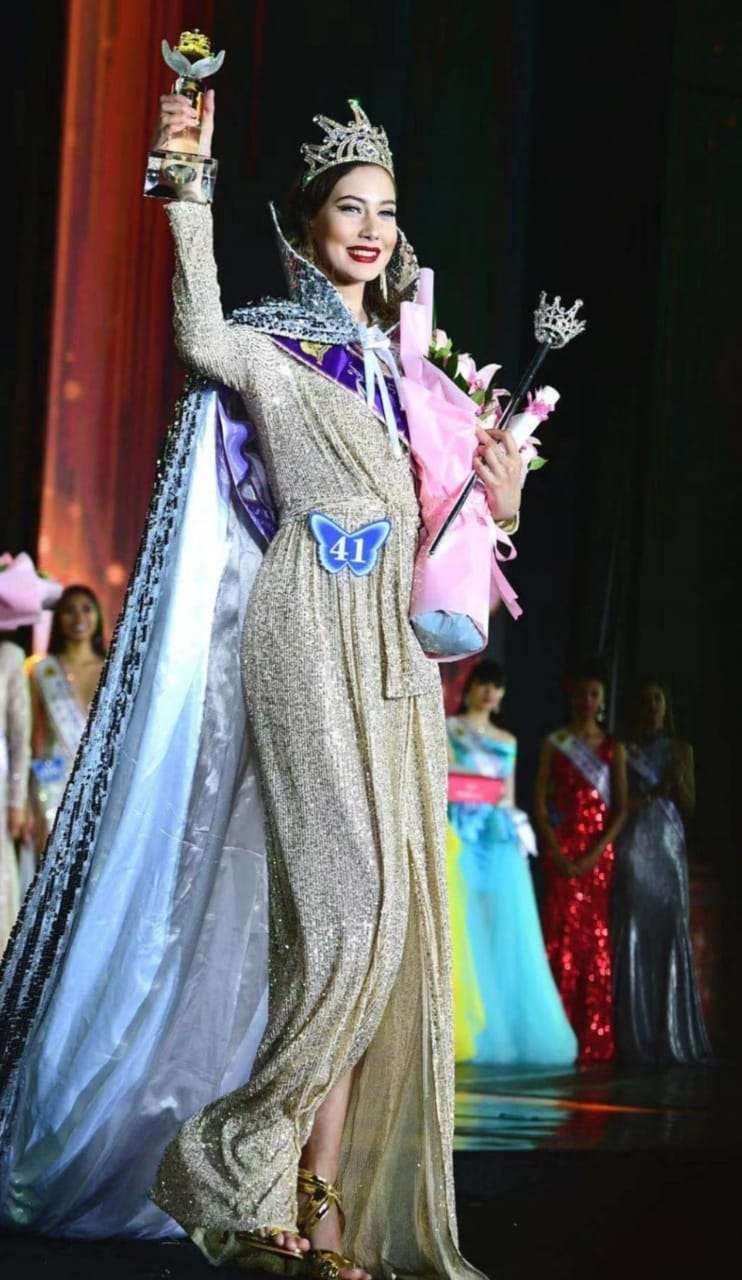 Berikut daftar pemenang Miss Model Of The World 2019.
Winner : Russia
1st runner up : Ukraine
2nd runner up : China
3rd runner up : Siberia
4th runner up : Mexico
Top 30
Albania
Armenia
Belarus
Bulgaria
Cote d'ivoire
Czech Republic
Ethiopia
Finland
Georgia
India
Indonesia
Italy
Macedonia
Malaysia
Namibia
Nothern Irland
Peru
Philippines
Poland
Serbia
Tatarztan
Thailand
Turkey
Udmurtia
Uruguay
Penulis : Irwans