Miss Model Of The World adalah ajang kecantikan dunia yang berbasis kearah modeling, didirikan oleh organisasi asal Turkey sejak tahun 1998, selain pemenang utama dan runner up 1 sampai ke 4, Miss Model Of The World juga memberikan gelar continental perbenua Miss Model of Africa, Miss Model of Americas, Miss Model of Asia, Miss Model of Europe dan Miss Model of Oceania.
Indonesia berpartisipasi sejak tahun 2014 melalui Jessica Eveline berhasil meraih 4th runner up, tahun 2016 diwakili Azka Aurora berhasil masuk top 16, 2017 diwakili Firosah berhasil masuk top 30 dan winner Miss Friendship, 2018 diwakili Aura Kharisma berhasil masuk top 35, juara kostum nasional terbaik dan winner Miss Model Of Asia 2018.
Dan tahun 2019 Indonesia diwakili Dara Anggun Sasra Sugiri, Dara mengawali kariernya didunia pageants sejak tahun 2015, saat itu ia mengikuti ajang pemilihan Puteri Indonesia mewakili Sumatera Barat, setahun kemudian ditahun 2016 ia mengikuti ajang Gading Model Search dan berhasil menjadi juara kedua.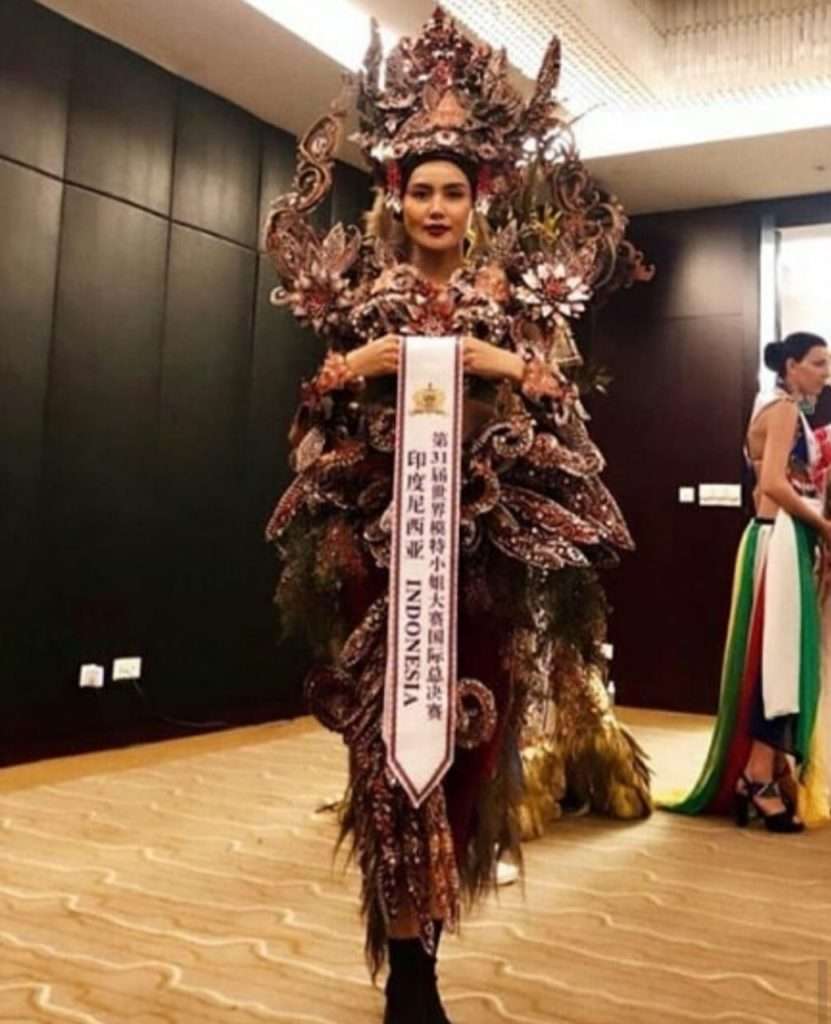 Kariernya didunia modeling makin bersinar dan sering wara-wiri diberbagai acara fashion show tanah air dan luar negeri. Memasuki tahun 2019 Dara kembali menjajal kemampuannya di kompetisi internasional Miss Model Of The World 2019 yang memasuki edisi tahun ke 31 diadakan di Shenzhen, China.
Dara berhasil masuk top 30 diposisi akhir yaitu top 10 dan juara kostum nasional terbaik rancangan designer Agung Rahma Putra by Pancer Langit. Sebagai top 10 Miss Model Of The World 2019, Dara mendapatkan kesempatan runway di Dubai International Fashion Week 2019, dari tanggal 5 sampai 13 Desember 2019. Postingan ini dibagikan akun instagram Posture Management dimana Dara bernanung.
Wah selamat Dara, semoga karier dunia modelingnya makin cemerlang.
Penulis : Irwans