Biodata
Nama : Adi Hien Jam
Nama Panggilan : Hienjam
Tempat tgl lahir : Jakarta, 22 Desember
Pendidikan : S1 Ilmu Komunikasi
Hobby : Gym, Travelling dan Makan
Motto : Goal of life is to be happy
Prestasi Akademik :
1.The most outstanding student Universitas Bunda Mulia Jakarta Ilmu Komunikasi 2007/2008
2. Graduate with compliments/ Cumlaude 2014
3. Best student 2004 Pancaran Berkat Senior High School
4. President of OSIS 2004 Pancaran Berkat Senior High School
5. Vice President of SENATOR 2007/2008 Ilmu komunikasi Universitas Bunda Mulia
Prestasi Non Akademik :
1. 2017 1st winner product knowledge competition lippo property
2. 2017 appreciation award performance for year end concert octava music school
3. 2007 – 2009 best employee promotion giordio akneli
4. Manhunt International Indonesia 2019 perwakilan Dki Jakarta 1
5. Best National Costume Manhunt International Indonesia 2019 " spirit of indonesia " Monas
6. Mister South East Asia International Indonesia 2020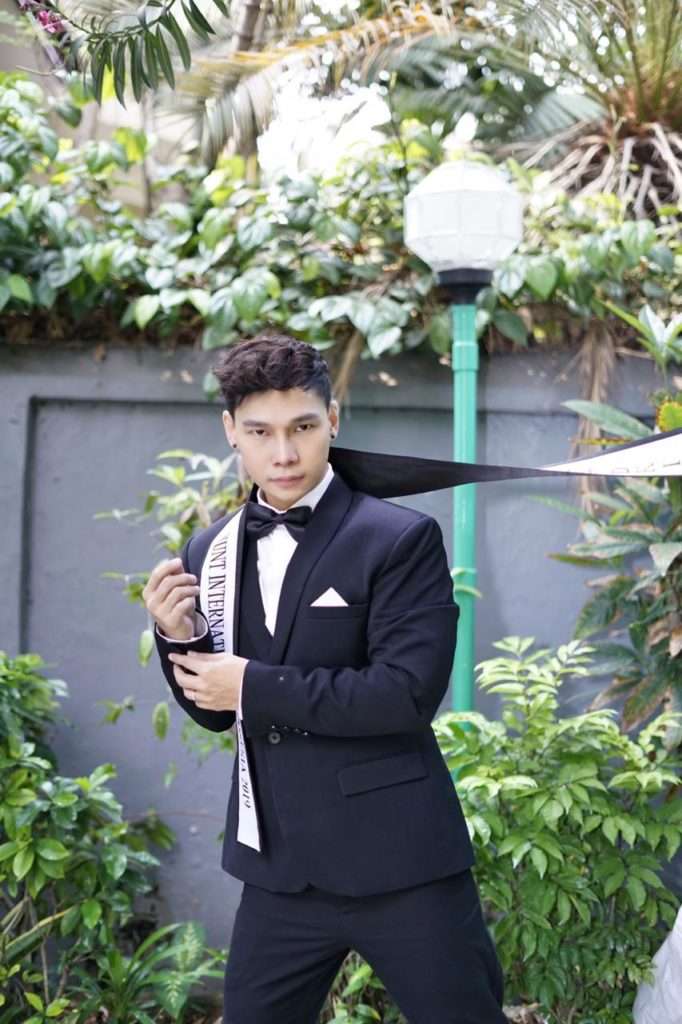 1. Ceritakan sosok kamu seperti apa ?
Saya orangnya passionate, cheerful and hardworking, saya tidak suka berada di sekeliling orang yang negatif attitude. Saya selalu mengexplore diri saya untuk selalu mencoba hal hal yang baru, berprinsip tegas dalam memutuskan apapun, tidak suka dengan orang yang mengingkari ucapannya sendiri.
2. Apa motivasi kamu mengikuti dunia male pageants?
Motivasi saya yaitu saya yakin bisa menjadi bagian dari setiap ajang pageant yang saya ikuti dan menjadi modal saya untuk dapat membawakan hal-hal positif disekitaran saya, serta bisa membawa kebanggan bagi orang tua dan orang-orang yang deket dengan saya.
3. Selama mengikuti karantina Manhunt International Indonesia 2019 pengalaman apa yang membuat kamu berkesan dan gelar apa yang kamu dapatkan?
Dunia Pageant merupakan hal baru untuk saya dan manhunt adalah pertama kalinya saya terjun kedalam dunia male pageant. Pengalaman paling berkesan bagi saya adalah ketika saya bisa merasakan berjalan di atas catwalk panggung manhunt, berjalan selayaknya model runway, karena saya sebelumnya belum pernah mendapatkan kesempatan tersebut dikarenakan tinggi badan saya tidak mumpuni. Serta bisa bertemu dgn orang-orang yang sangat expert di bidangnya. Gelar yang saya dapatkan adalah Mister South East Asia International Indonesia 2020.
4. Sebagai wakil Indonesia diajang internasional tahun 2020 persiapan apa yang akan kamu lakukan?
Persiapan yang saya lakukan selayaknya seorang male pageant adalah, saya akan lebih giat belajar publik speaking, catwalk dan fisik. Dan lebih memperdalam kemampuan saya dalam segi apapun, agar ketika membawa nama besar Indonesia nantinya di Mister South East Asia International 2020 di Singapura dapat memberikan hasil yang terbaik.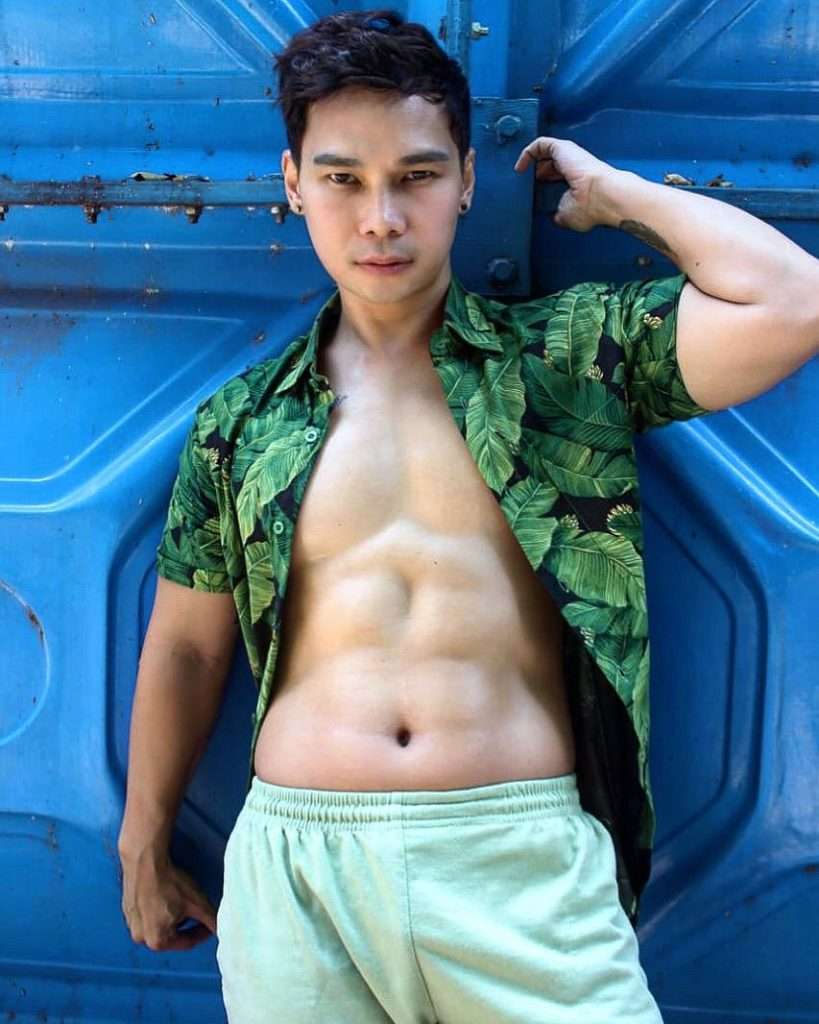 5. Di jaman era digital, orang dengan bebasnya mengakses sosial media dan berpendapat, pernahkah kamu mendapatkan bullying dan bagaimana kamu mengatasinya?
Saya terdidik karena adanya pengalaman hidup, bullying merupakan bagian dari hidup saya selama berproses sampai menuju dewasa, saya dibullyinh dikarenakan saya berbeda dengan yang lain. Dijaman sosial media ini kita tidak bisa memungkiri setiap orang bebas dan berhak berpendapat, yang terpenting bagaimana cara kita menyikapi dan mengatasinya, ambil yang baik dan buang yang tidak baik. Satu hal yang perlu diketahui, bahwa baik atau tidak baik yang tahu diri kita hanyalah kita sendiri.
6. Indonesia sangat dikenal dimancanegara dengan keanekaragaman dan keindahan dunia pariwisatanya. Bagaimana kamu memandang dunia pariwisata Indonesia dan bagaimana caranya kamu mempromosikan pariwisata didaerah kamu?
Pariwisata merupakan merupakan salah satu penyumbang devisa negara Indonesia, terlihat pada tahun 2019 penerimaan devisa negara dari sektor wisata itu sebesar 17,6 miliar USD. Jadi pariwisata merupakan potensi besar yang dapat di tingkatan terus menerus.
Untuk mempromosikan pariwisata daerah saya akan bekerja sama dengan para komunitas yang berpengaruh dalam sosial media dalam mempromosikan pariwisata didaerah saya, membuat konten-konten menarik yang dapat di sebar melalui sosial media dan worldwide mengenai keunikan masing-masing tempat wisata di daerah saya pribadi .
7. Tahun 2020 Indonesia akan memasuki pusat mode muslim dunia, sebagai seorang male pageants yang juga dekat didunia mode bagaimana kamu menyikapinya?
Trend merupakan regenerasi yang akan selalu berubah dari masa ke masa. Saya akan selalu mencoba dengan hal-hal baru yang berhubungan dengan trend yang ada agar selalu update dan mendukung dengan memperkenalkan trend tersebut sebagai trendsetter di masyarakat, atau pelaku tanpa harus melupakan trend yang sebelum nya dan tetap menghargai perbedaan rasa yang dimiliki setiap orang.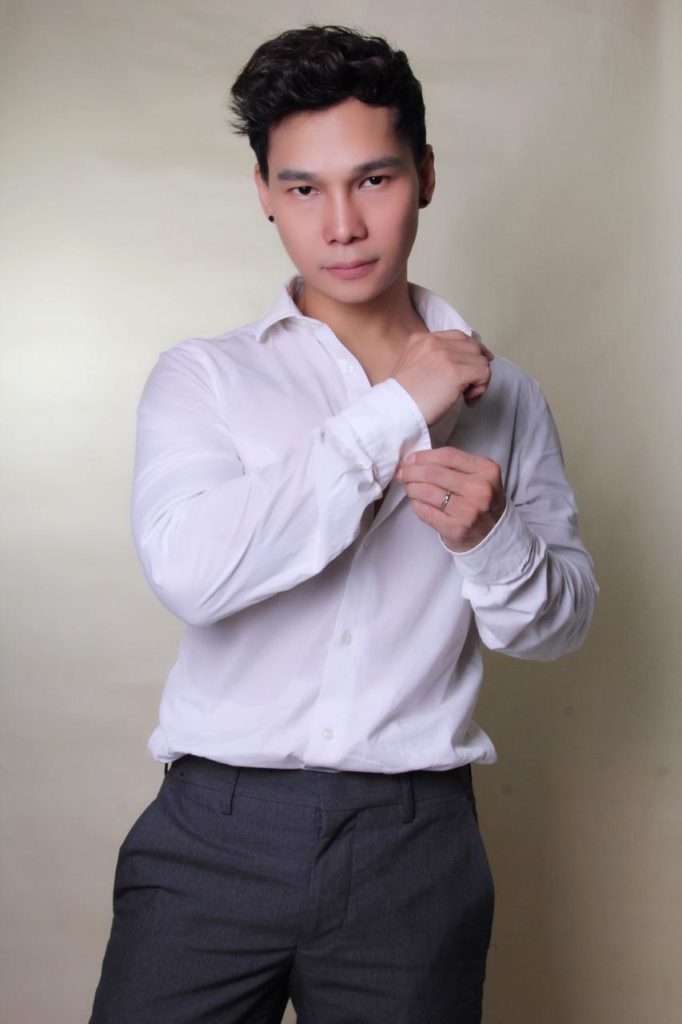 8. Pernahkah kamu mengalami kegagalan dan bagaimana cara kamu untuk bangkit kembali?
Setiap orang didunia ini saya yakin dan percaya pasti pernah mengalami kegagalan, terlebih lagi untuk saya tetapi bagaimana kita menyikapinya saja. Prinsip hidup yang saya pelajari adalah melanjutan atau menyerah. Saya yakin untuk menjadi seorang yang besar atau menjadi bagian yang besar kegagalan merupakan suatu hal yang tidak perlu di sesali tetapi dipelajari untuk menjadi pribadi yang lebih baik lagi.
9. Siapa sosok yang kamu favoritkan dan membuat kamu seperti sekarang ini?
Proses dalam hidup membuat saya belajar mengenal orang-orang sekitar saya dan melihat apa yang di namakan supporter sesungguhnya didalam hidup saya adalah kedua orang tua saya merekalah orang yang saya kagumi didunia ini, support, doa dan kerja keras mereka membuat saya sampai ketahap sekarang ini dan semoga saya pun bisa membuat mereka bangga dengan semua apa yang sudah saya lakukan dihidup ini.
10. Bagaimana kamu memandang
diri kamu 10 tahun kedepan?
Sukses bersama orang yang saya sayangi dan berdiri tersenyum di depan suatu danau out of Indonesia, dan tetap bersyukur dengan semua pencapaian yang sudah saya lakukan selama ini. Dan semoga dalam 10 tahun kedepan saya dapat memberikan yang terbaik bagi kedua orang tua saya dan apa yang dicita-citakan mereka.