Rasanya sangat pantas ya dua wakil Afrika ini mendapatkan gelar No Jaim Of The Year 2019. Dalam satu minggu keduanya mendadak menjadi kontestan favorit semua negara, dengan penampilan no jaim-jaim dan apa adanya.
Keduanya sukses membuat Pageant Lover seluruh dunia berdecak kagum melihat penampilan keduanya penuh ekspresif dan sangat lepas ketika, Zozibini Tunzi Miss Universe 2019 asal South Africa dan Toni Ann Singh Miss World 2019 asal Jamaica disebutkan sebagai pemenangnya.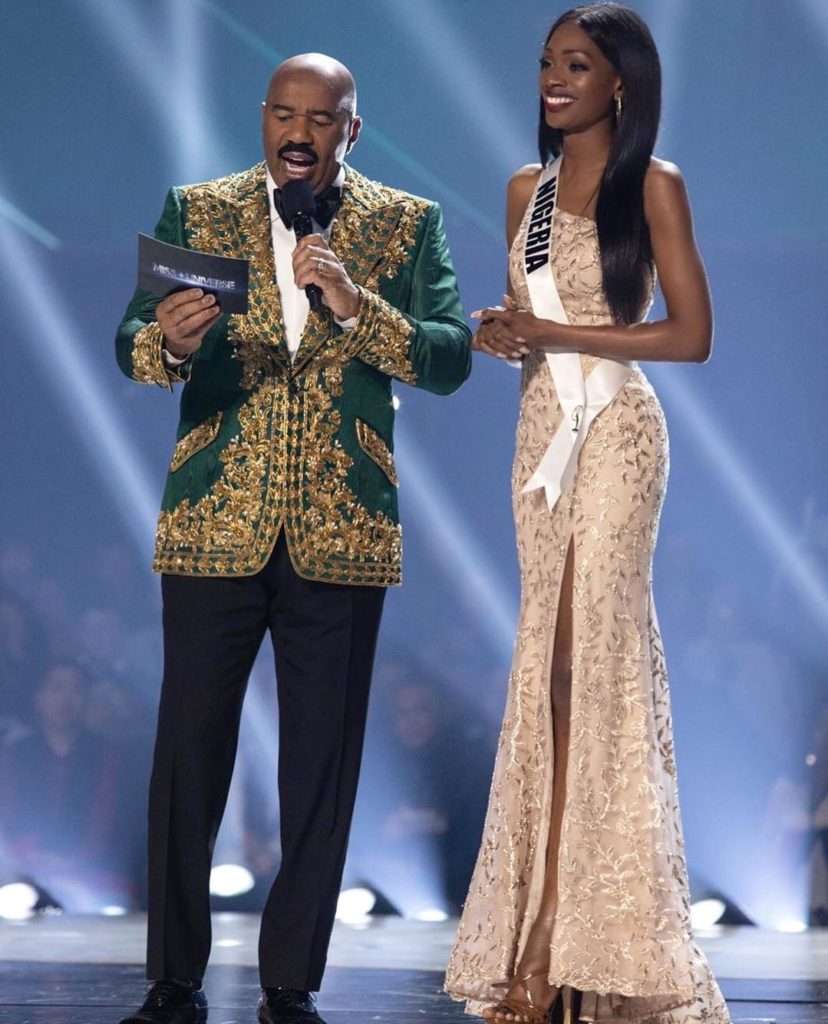 9 Desember 2019, Olutosin Itohan Araromi Miss Universe Nigeria 2019 yang berhasil masuk top 20 Miss Universe 2019, terlihat gembira dan tertawa lepas ketika Zozi disebutkan sebagai pemenang Miss Universe 2019, Olutosin langsung menghampiri dan mengucapkan selamat.
Jelang seminggu kemudian 14 Desember 2019, kejadian serupa terjadi lagi kali ini di Miss World 2019, ketika Toni Ann Singh asal Jamaica disebutkan sebagai pemenangnya. Nyekachi Douglas tanpa ragu meluapkan kegembiraannya, anti jaim, ekpresif, kocak dan penuh persahabatan langsung memeluk Toni.
Ekspresi kocak no jaim Nyekachi dibayar lunas dengan berhasil masuk top 5 Miss World 2019 dan mendapatkan gelar Miss World Africa 2019.
Wah keren ya, dua wakil Nigeria di Miss Universe dan Miss World tahun ini mendadak langsung menjadi Idola pageants lover seluruh dunia dengan tampilan apa adanya no jaim.
Penulis : Irwans