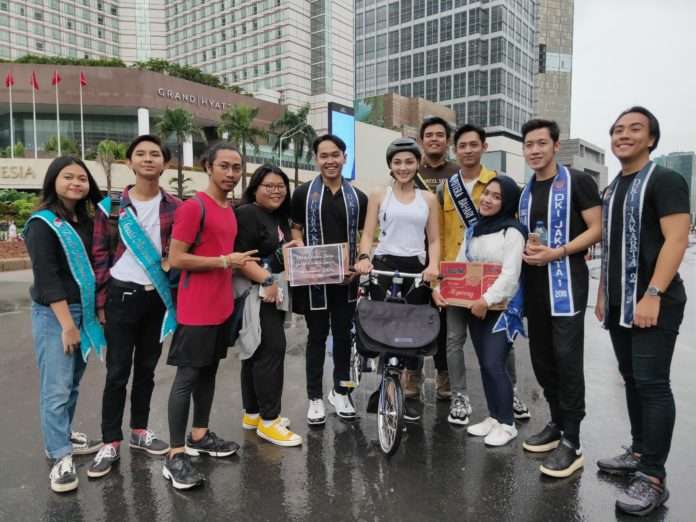 Minggu, 5 Januari 2020 komunitas Lintas Pageants Indonesia kembali melakukan aksi nyata pengalangan donasi untuk korban banjir yang terjadi diJabodetabek pada hari pertama tahun baru 2020, banyak korban dari bencana banjir, rumah terendam sampai seatap, rusak dan hanyut sampai menimbulkan korban jiwa.
Lintas Pageants Indonesia terjun langsung kejalan disekitaran bunderan Hotel Indonesia sampai stasiun Sudirman. Mereka yang hadir adalah Robert Purnomo (Mister Model of the Universe Indonesia 2020) Adi Hien Jam (Mister South East Asia International Indonesia 2020) Agus Apriadi (Mister Ultracontinental Indonesia 2020) Sultan Habibi (Gentelmen Of Indonesia Banten 2019) Wilson Ferdinand (Mister Global Sumatera Selatan 2020) Onedes Advent (3rd ru Mister Global Indonesia 2019) Faiz Hermawan (Mister Grand Jawa Barat 2019) Farah (Puteri Remaja Indonesia DKI 2019), Manhunt DKI 2018, Putera Puteri Kebudayaan Indonesia, Putera Puteri Bahari Karawang, Abang None Buku Jakarta, Maheswara Maheswari Metland, Duta Museum DKI dan Nyong Noni Kawanuna Indonesia.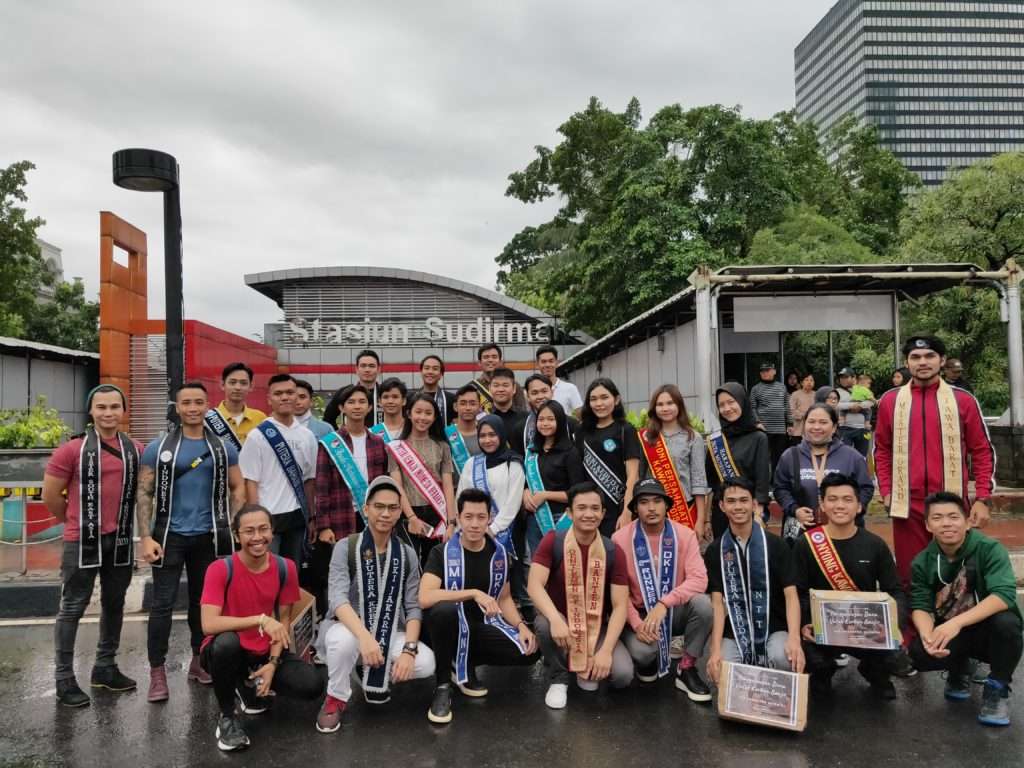 Penggalangan donasi ini dilakukan atas inisiatif dari komunitas Lintas Pageants Indonesia yang diketuai Dika Tize (2nd ru Manhunt DKI 2018)
"Komunitas ini sudah berdiri setahun yang lalu, waktu itu kami melakukan penggalangan donasi untuk korban tsunami di Banten, berlanjut untuk Sukabumi, Sulawesi Utara dan Papua. Pertama kali kami dirikan karena melihat banyaknya opini miring mengenai dunia pageants, setelah menang dan mendapatkan selempang mereka seolah terlupakan, padahal banyak kegiatan positif yang bisa dilakukan salah satunya dengan melakukan penggalangan donasi ini, salah satu korban bencana banjir yaitu sahabat kami Unggul Prakoso top 8 Manhunt DKI 2018 rumahnya terendam sampai seatap rumah"
Pengalangan donasi dilakukan pagi hari, meski sempat diguyur hujan tidak menyurutkan semangat para pelaku pageants tersebut untuk membantu korban banjir Jabodetabek.
Ditengah-tengah pengumpulan donasi hadir Jolene Marie Cholock Rontisulu top 8 Miss International 2019 yang terlihat cantik mengenakan kaos berwarna putih, Jolene hadir sambil bersepeda. Ia lalu memberikan semangat kepada para pelaku pageants dan tanpa ragu-ragu Jolene mengambil amplop putih dan memasukannya kedalam kotak kardus.
"Semoga bermanfaat ya teman-teman, hanya ini yang bisa saya bantu meringankan beban korban banjir, semangat"
Mendapatkan semangat dari Jolene, para pelaku pageants semakin antusias mencari donasi, hingga tepat jam 10 pengalangan donasi dihentikan, namun bagi yang ingin menyumbang masih dibuka dalam bentuk via transfer.
Rencananya hasil pengalangan donasi akan diberikan kepada korban banjir secepatnya.
Penulis : Irwans