Acara tahunan penghargaan insan perfilman dunia Academy Awards atau Oscar 2020 ke 92 kembali digelar hari minggu 9 Februari 2020 waktu Amerika Serikat.
Puluhan nominasi sudah diumumkan nama pemenangnya, film terbaik jatuh kepada film Parasite garapan Bong Joon Ho dan juga meraih sutradara terbaik, skenario asli terbaik dan film berbahasa asing terbaik. Film itu mengalahkan Ford v Ferrari, The Irishman, Jojo Rabbit, Joker, Little Women, Marriage Story, 1917 dan Once Upon a Time in Hollywood yang banyak digadang-gadang meraih juara.
Namun dibalik kemeriahan para pemenang tersebut yang tak kalah heboh adalah segmen red carpet, yang mendapatkan sorotan awak media, dimana para sineas film berlomba-lomba menampilkan outfit terbaik mereka dengan rancangan designer ternama.
Memasuki bulan kedua tahun 2020 sepertinya para selebritis tersebut ingin membawa suasana dan semangat yang baru damai dan sejuk, warna putih silver mendominasi setiap sudut red carpet. Dan berikut top 10 Best Red Carpet Oscar 2020.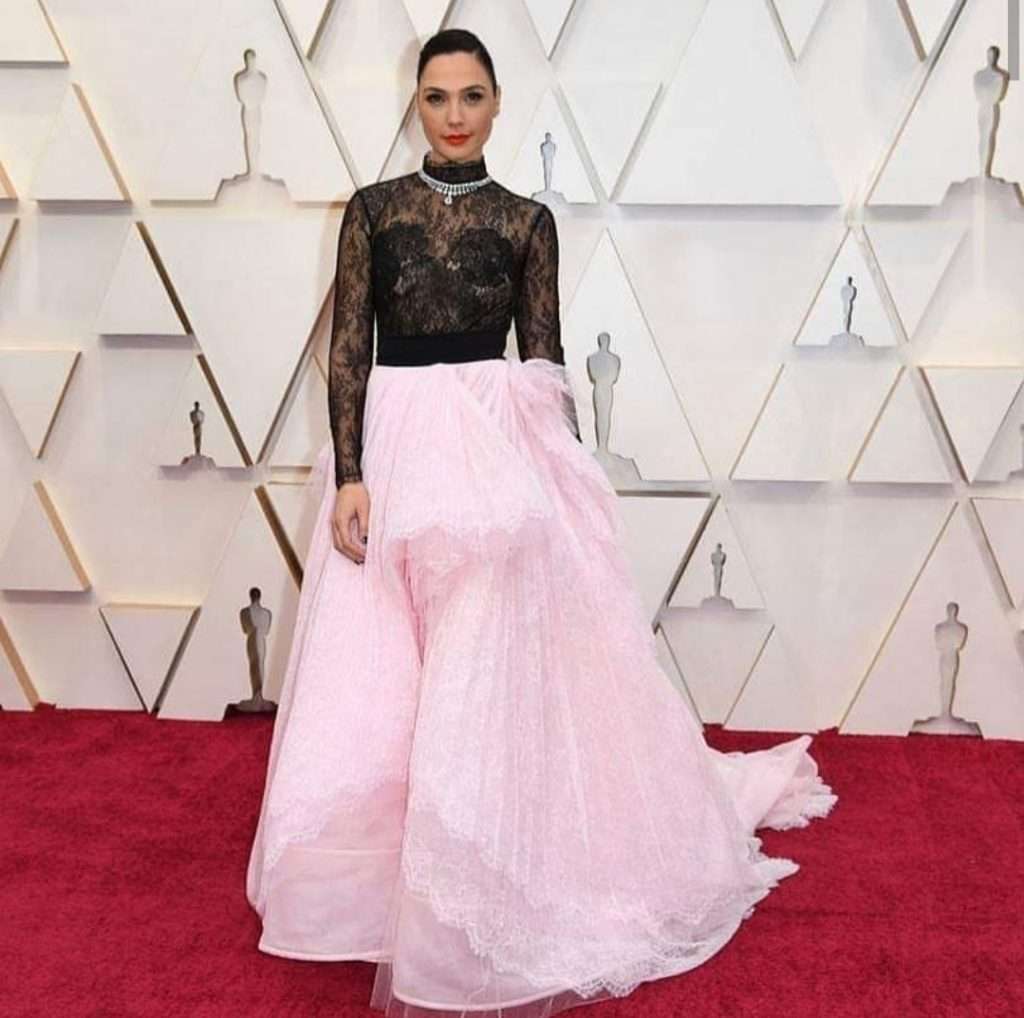 1. Si "Wonder Woman" Gal Gadot (Actress dan Miss Universe Israel 2004) hadir juga di red carpet Oscar 2020 mengenakan evening gown dari Givenchy, kombinasi dua warna pink bagian bawah, berpadu dengan brokat hitam dibagian atas, serta dipermanis dengan untaian kalung diamond dibagian leher.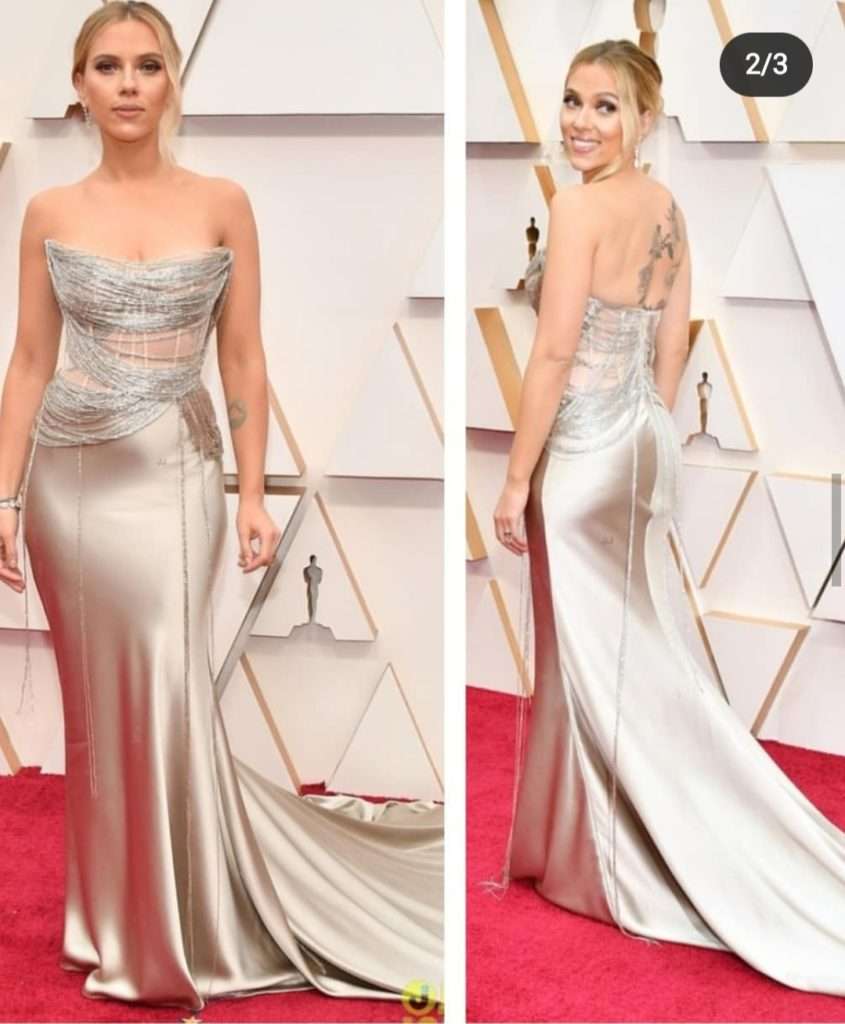 2. Scarllet Johanson nominasi Oscar 2020 kategori Best Actress dalam film Marriage Story datang dengan gaun rancangan Oscar De La Renta, sekilas terlihat mirip dengan evening gown Zuleyka Rivera Miss Universe 2006, khususnya bagian atas berjuntai dan terlihat nyata pada bagian belakang.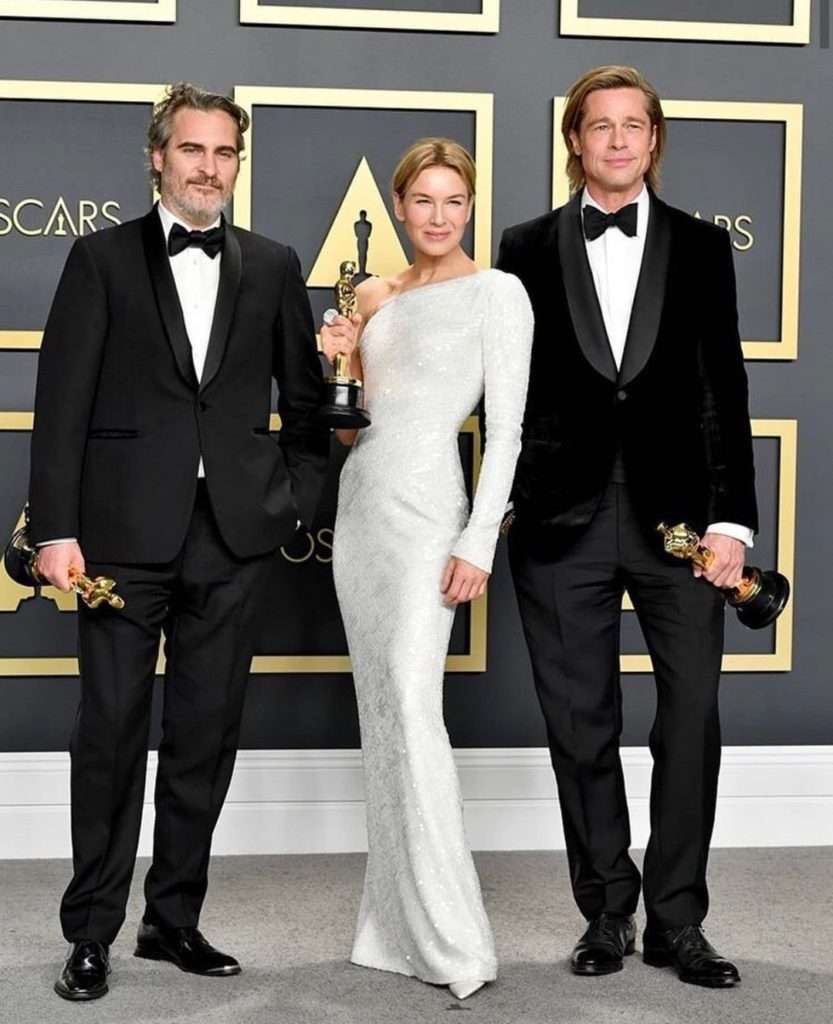 3. Renee Zellweger datang ke Academy Awards 2020 mengenakan gaun rancangan Armani Prive, dominasi warna putih dengan potongan tangan satu disamping kanan membawanya langsung meraih best actress Oscar 2020 dalam film Judy.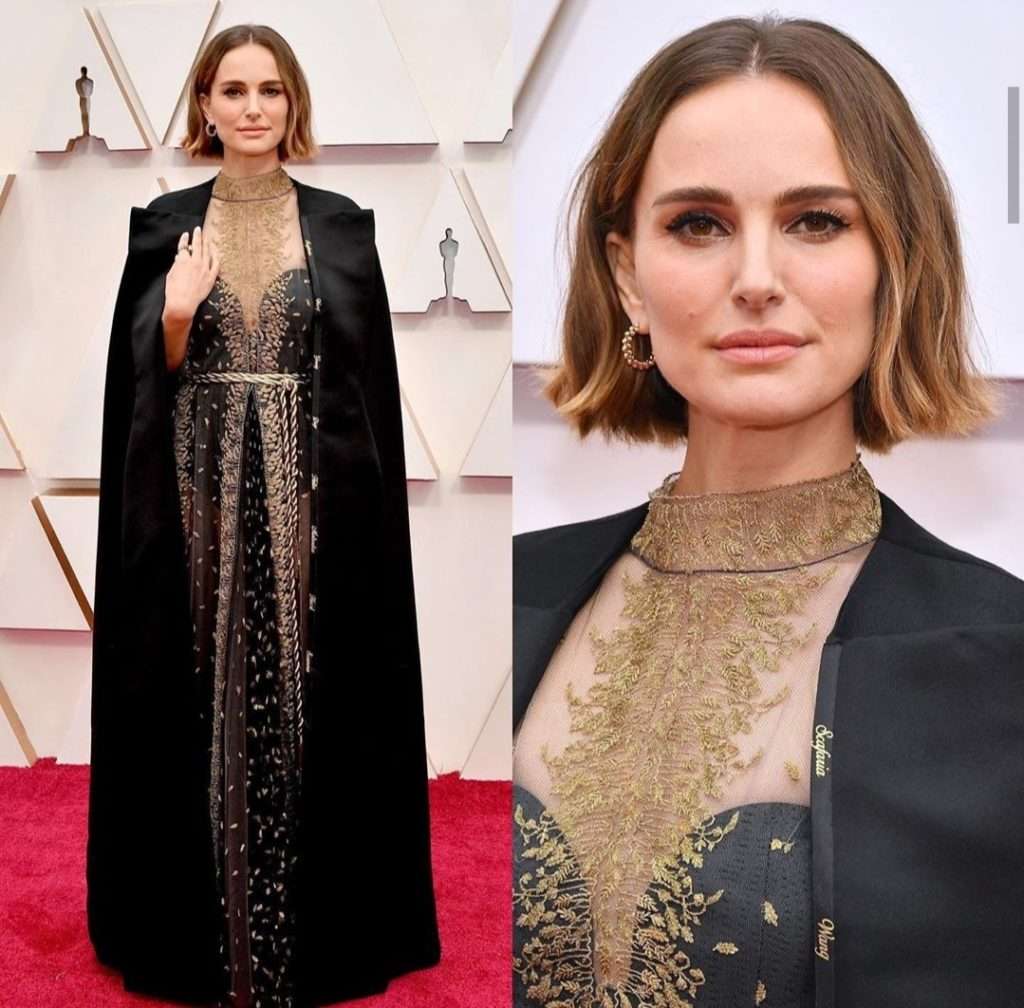 4. Bintang film Black Swan, Natalie Portman hadir di red carpet Oscar 2020 mengenakan gaun rancangan Dior, dominasi warna hitam dibalut dengan warna gold terlihat indah dengan samar bayangan siluet bustier pada bagian dalam dan ditambah dengan jubah.
5. Aktris keturuan Korea dan menetap di Kanada, Sandra Oh datang di Oscar 2020 mengenakan gaun bunga lebar bagian tangan kanan dan kiri serta bagian bawah dominasi warna coklat dipadukan dengan pita gold rancangan designer Elie Sabb Haute Couture Spring Summer 2020.
6. Bintang film Brie Larson hadir dengan gaun rancangan designer Celine, jika melihat sekilas gaun tersebut mirip dengan gaun yang dipakai Paulina Vega Miss Universe 2014 asal Colombia.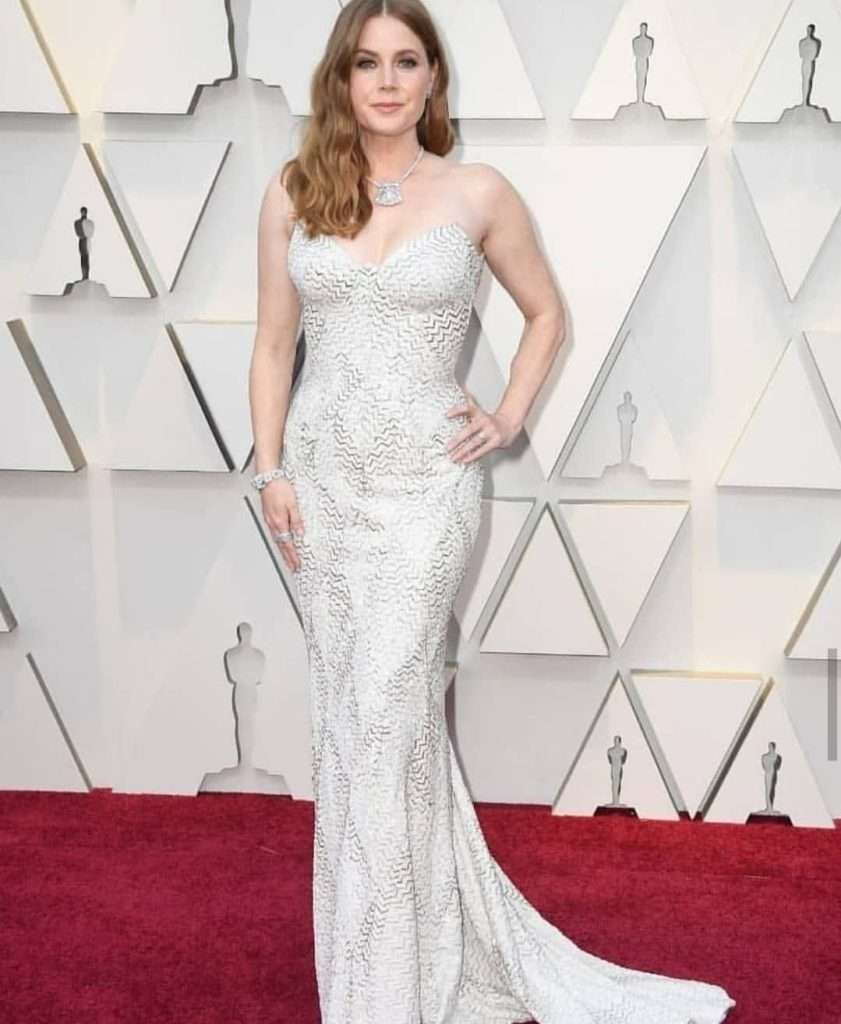 7. Aktris Amy Adams tampil mempesona dengan gaun belahan dada rendah, dominasi warna putih Amy terlihat anggun ditambah dengan kalung, anting, cincin dan gelang warna silver.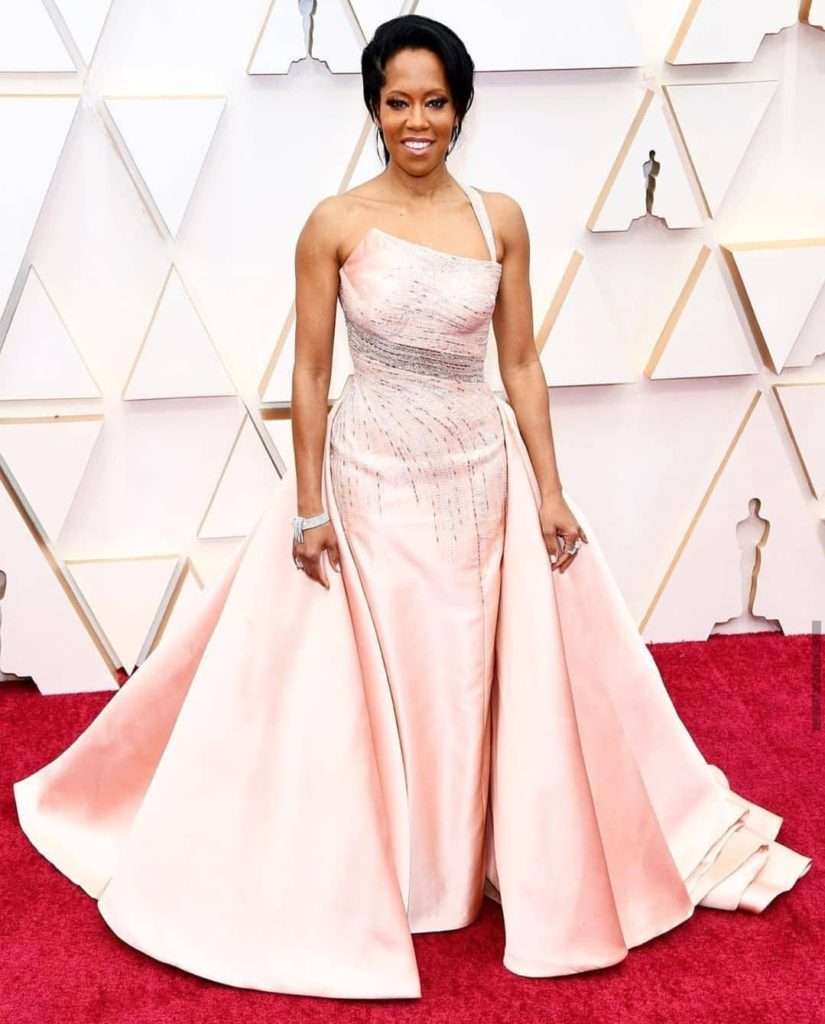 8. Peraih Best Actress Oscar 2019, Regina King hadir dengan gaun bak cinderella dominan warna salem rancangan designer Wayman + Micah.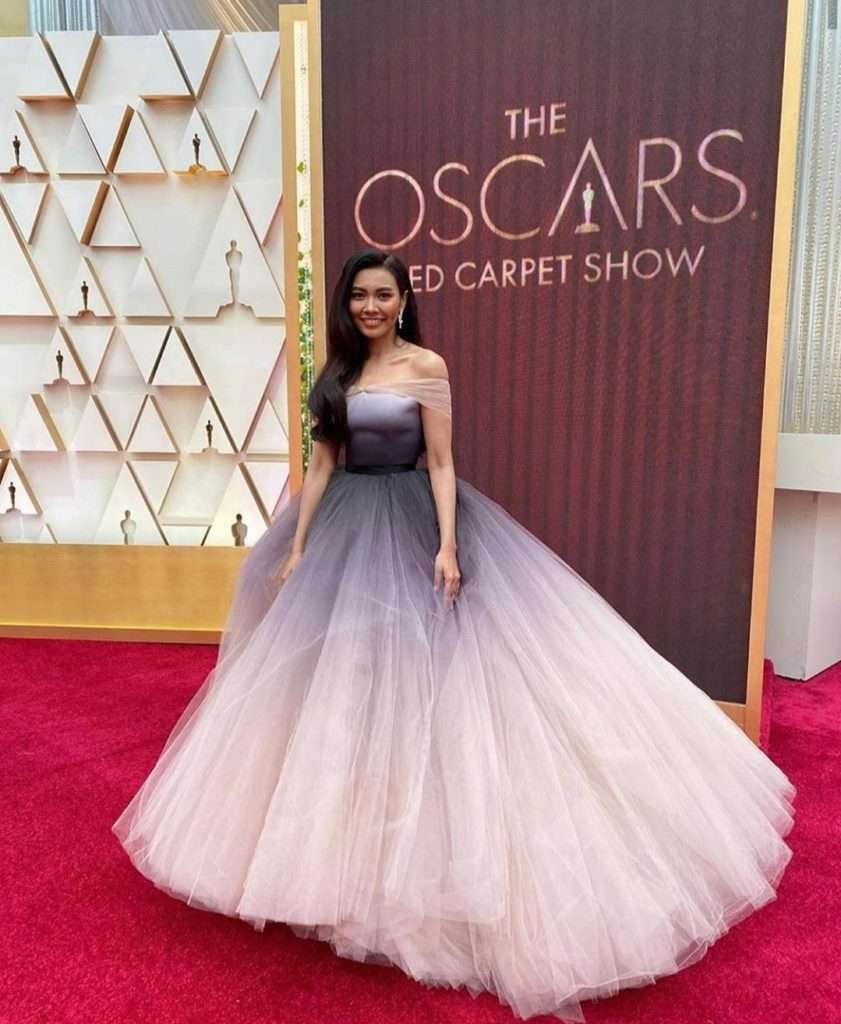 9. Gam Wichayanee penyanyi asal Thailand, dan pernah tampil di Miss Universe Thailand 2019 terpilih sebagai 10 negara dipanggung Oscar menyanyikan soundtrack film Frozen 2 "In to the Unknown" Gm hadir di red carpet dengan ballgown rancangan designer Sean Poem dari Poem Couture.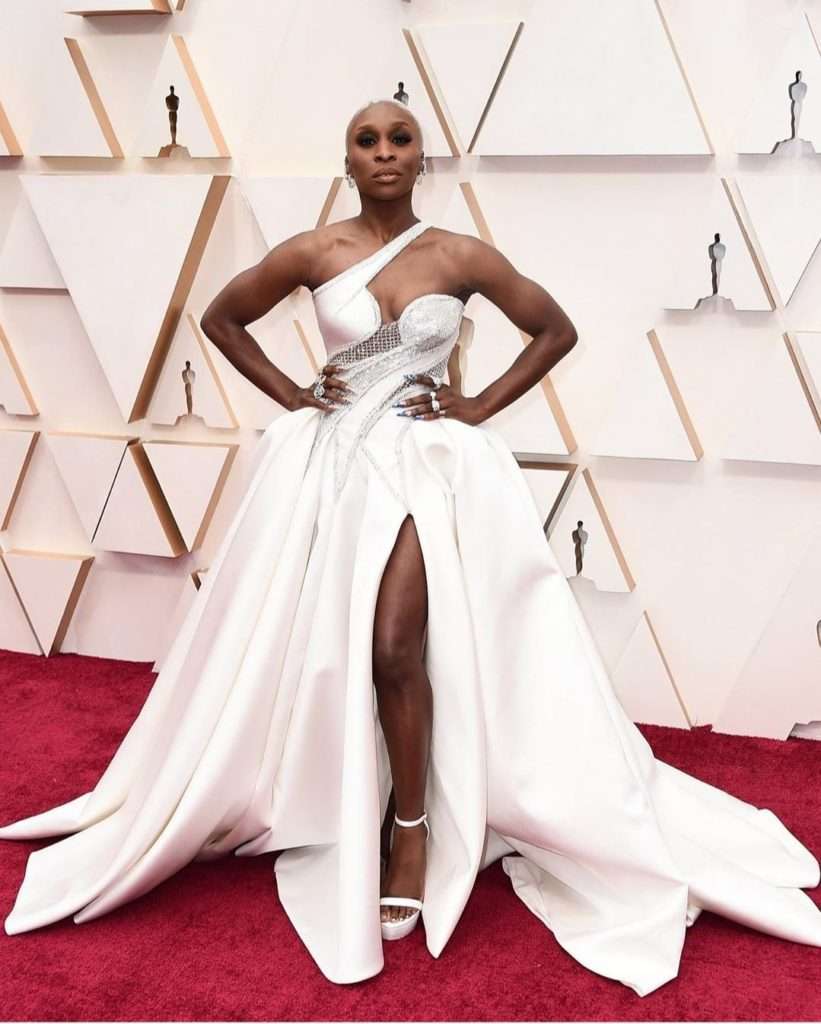 10. Dan posisi ke-10 dengan gaun dominasi warna putih, gaun belahan pada bagian paha ini terlihat sempurna di ditubuh selebirits Cynthia Erivo rancangan rumah mode Versace.
Penulis : Irwans