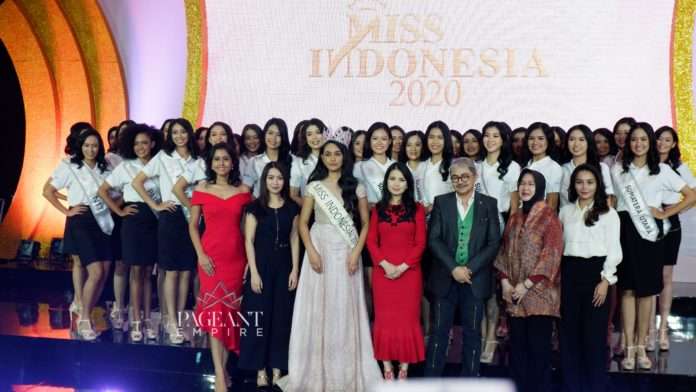 Rabu, 12 Februari 2020 press conference Miss Indonesia 2020 berlangsung di MNC Tower Kebun Jeruk, Jakarta.
34 finalis tampil cantik dengan riasan dari team makeup Miss Indonesia, turut hadir Liliana Tanoesoedibjo selaku Chairwoman of Miss Indonesia Organization, Lina Priscilla dari Star Management, Princess Meganondo Miss Indonesia 2019, Dini dan Kanti dari pihak RCTI.
Miss Indonesia 2020 karantina sudah dimulai 8 Februari dan malam final tanggal 20 Februari live dari RCTI. Pemilihan tanggal tersebut disebut menjadi tanggal cantik, dimana studio malam final termasuk baru dan terbesar, sedangkan host malam final dipandu Daniel Mananta dan Amanda Zevana.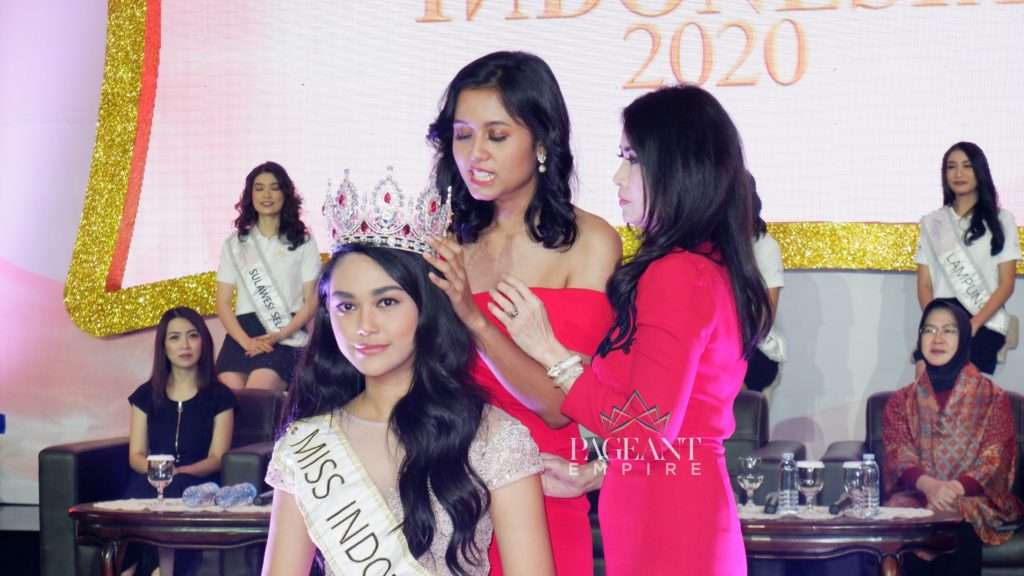 Uniknya pada saat press conference diumumkan juga mahkota terbaru "Spirit of Indonesia" yang terinspirasi dari lagu Miss Indonesia ciptaan Liliana Tanoesoedibjo, dan dari perhiasan UBS.
Dalam press conference tersebut ada 5 finalis Miss Indonesia 2020 yang beruntung duduk di kursi bersama dewan final juri. Kelima finalis yang beruntung tersebut adalah Sulawesi Selatan, NTT, Jawa Barat, Lampung dan Bangka Belitung.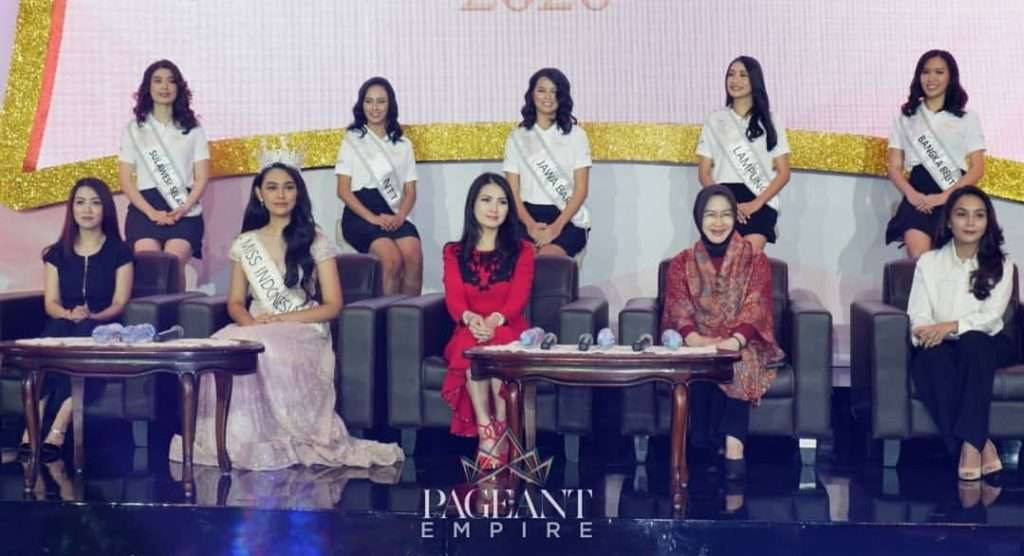 Berikut daftar 34 finalis Miss Indonesia 2020
Aceh: Arifia Maulida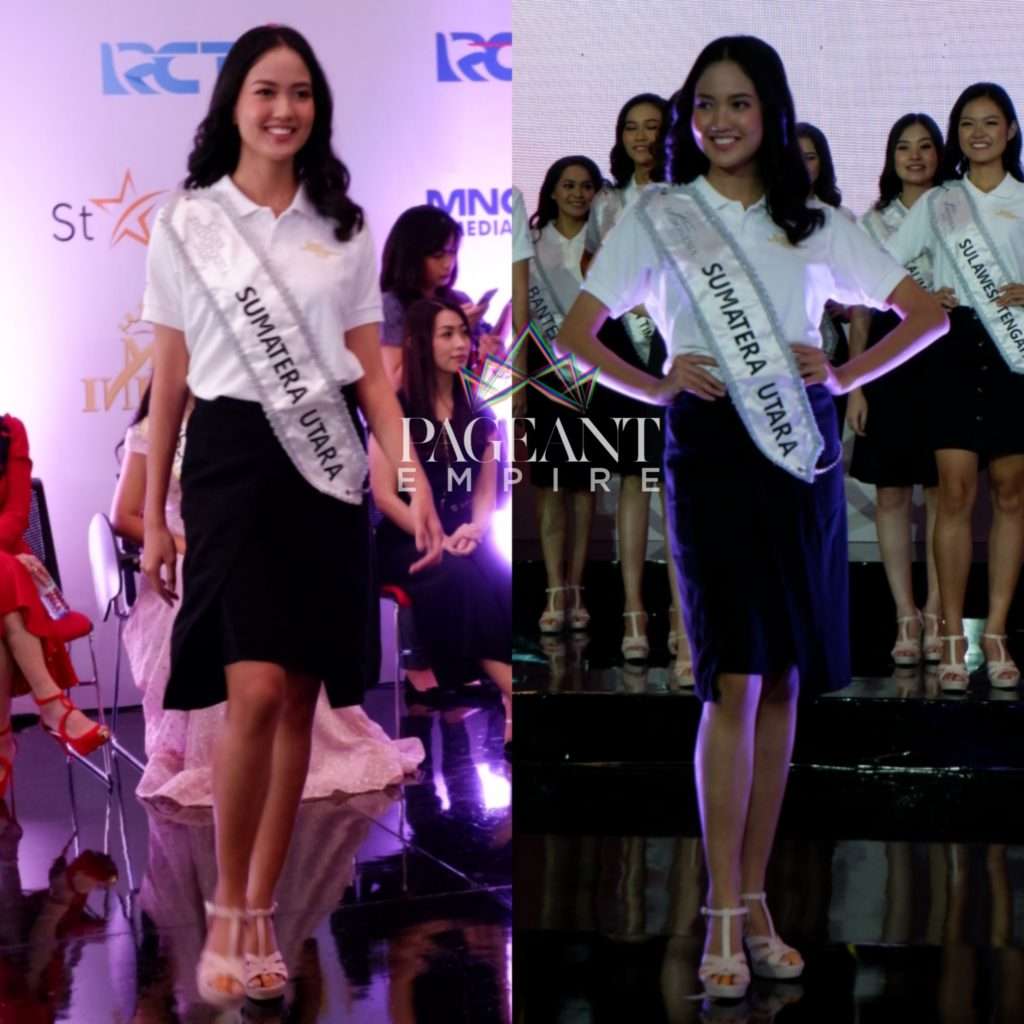 Sumatera Utara: Salma Effendi (21/173)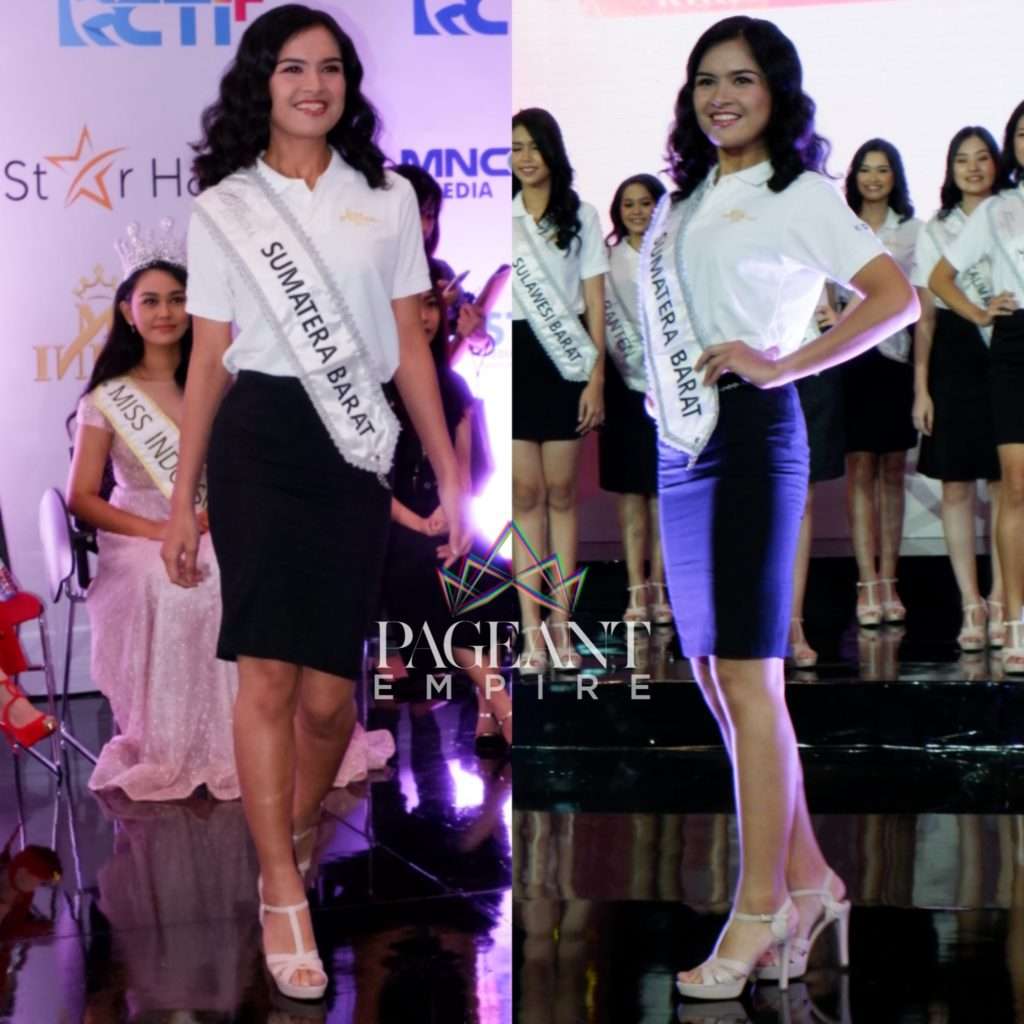 Sumatera Barat: Kirana Salsabilla

Kepulauan Riau: Ester Liana (23/170)

Bangka Belitung: Christella Fenisianti (22/172)

Sumatera Selatan: Caesaria Ayu (22/170)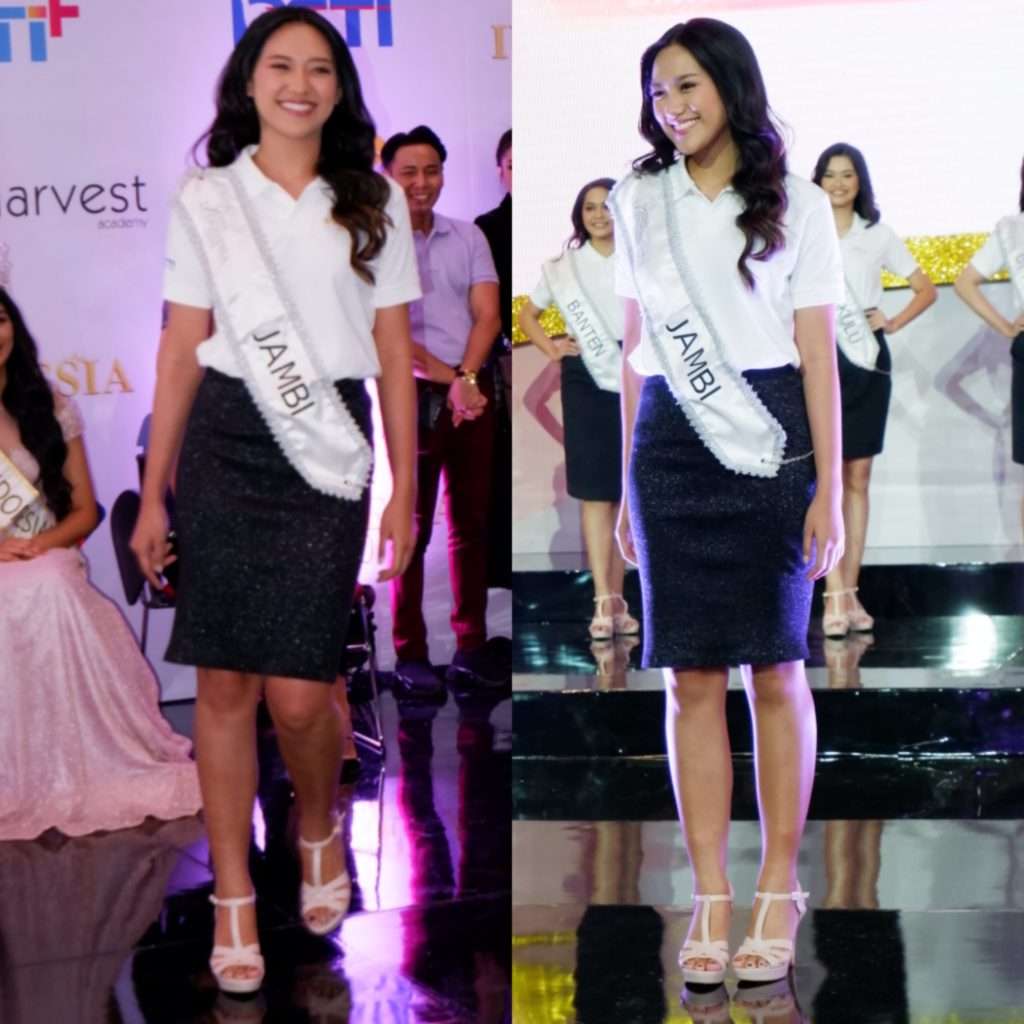 Jambi: Larissa Amelinda (20/171)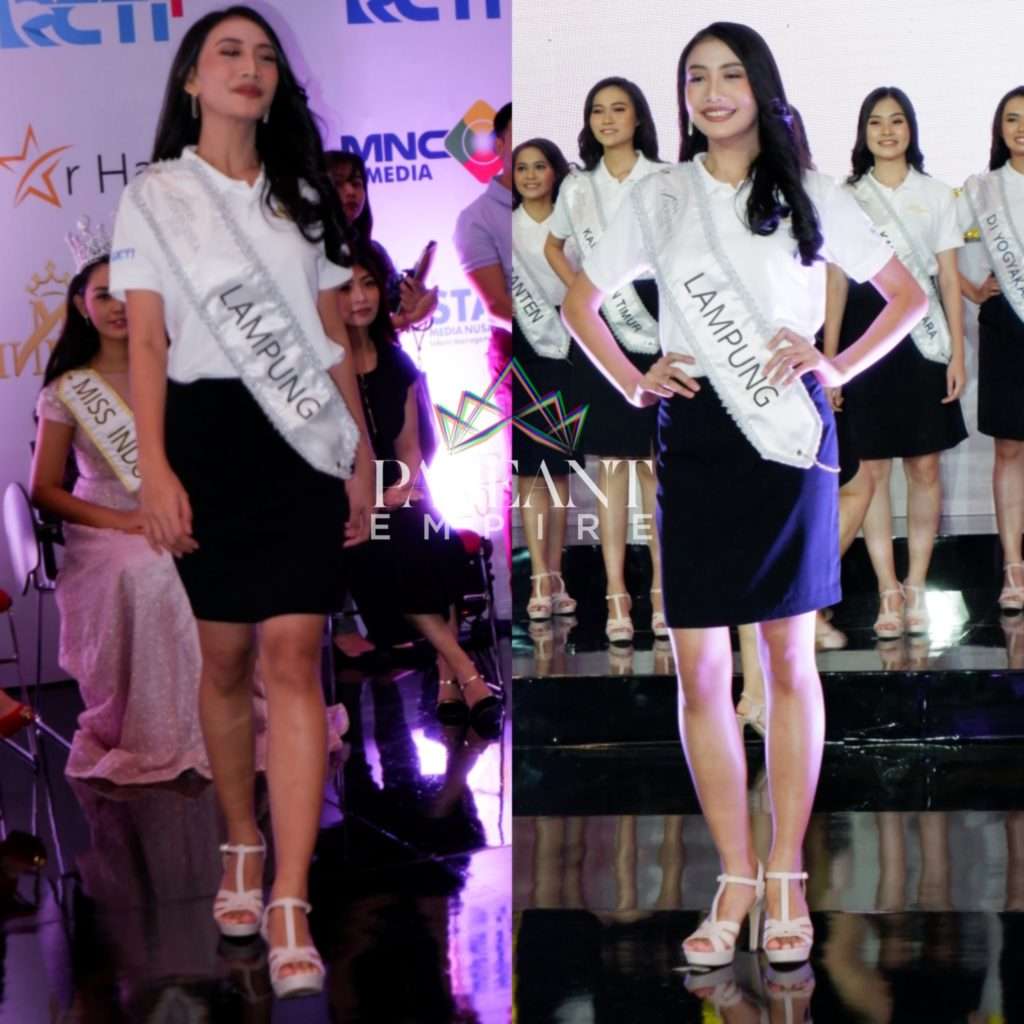 Lampung: Ning Ayu (18/171)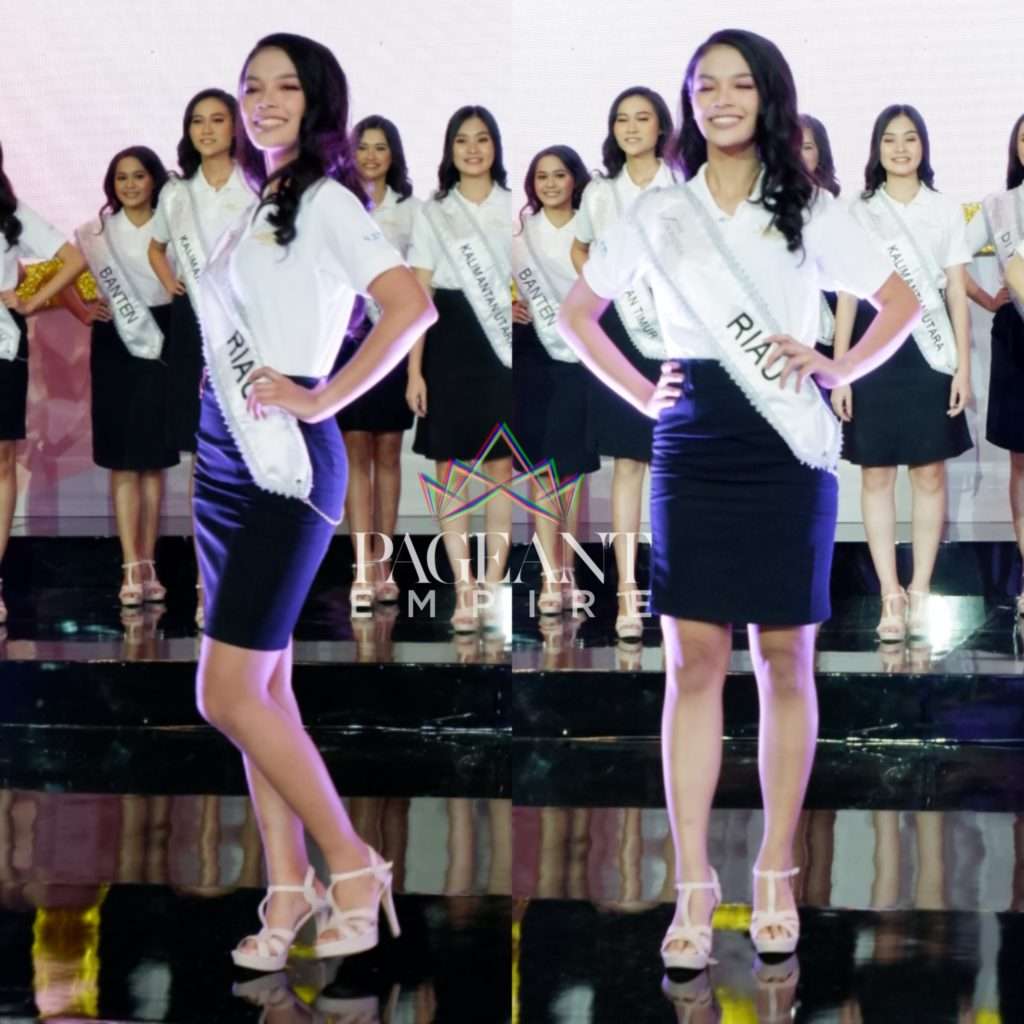 Riau: Malida Dinda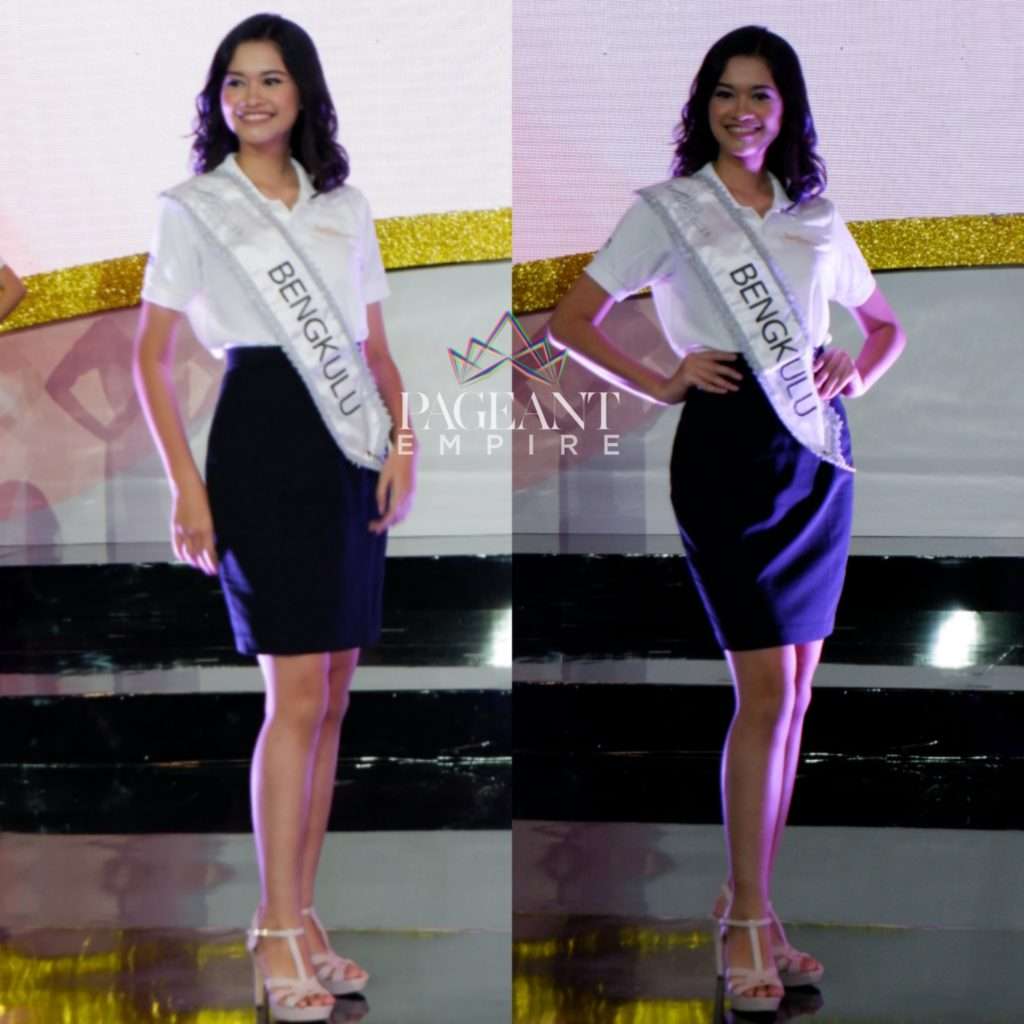 Bengkulu: Indrawati Kusuma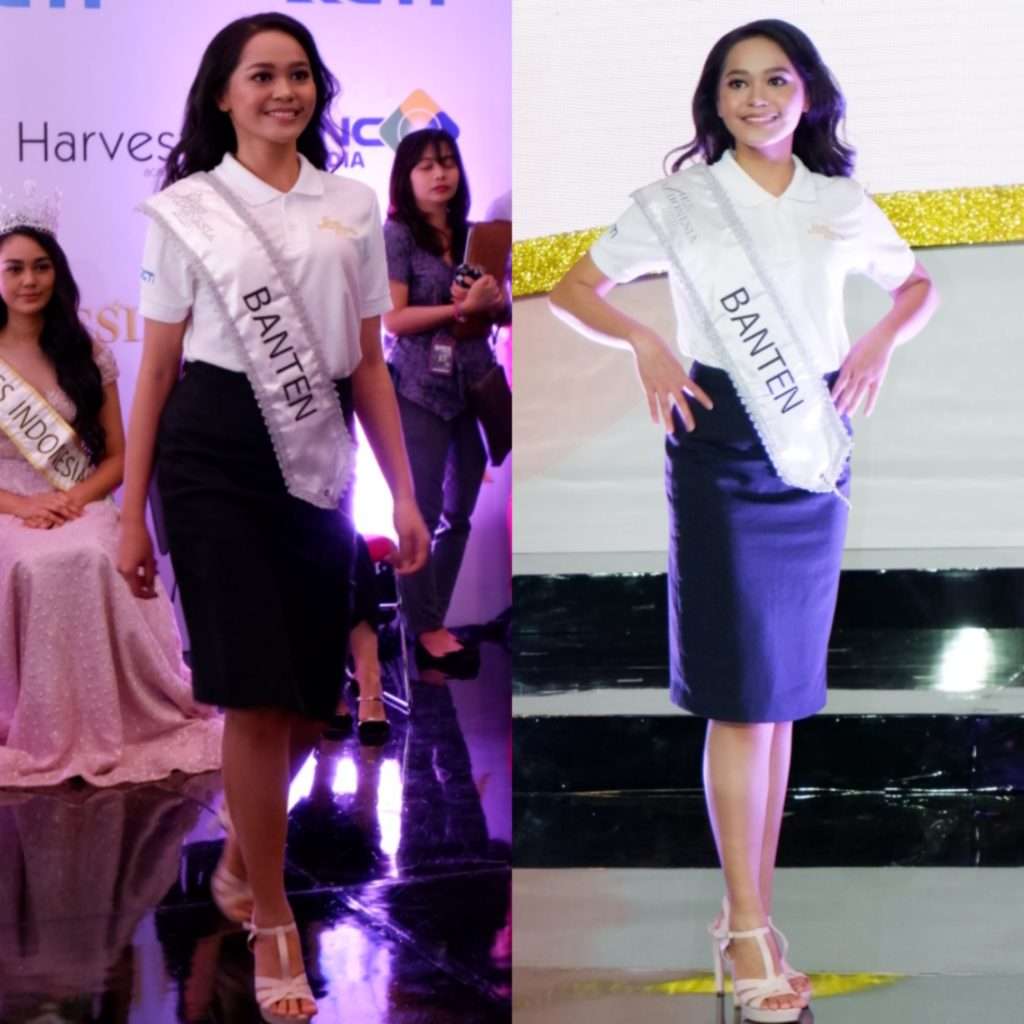 Banten: Putri Lisa (22/168)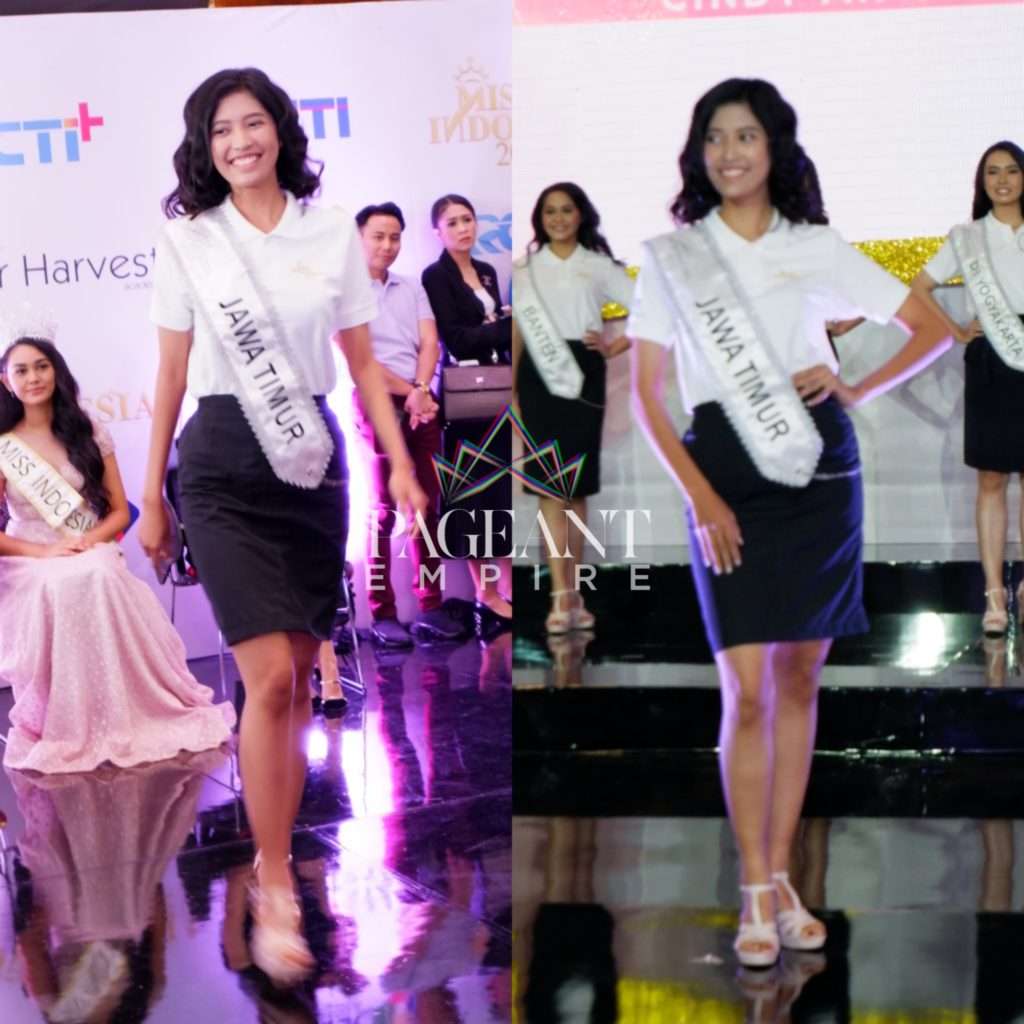 Jawa Timur: Cindy Arta (22/172)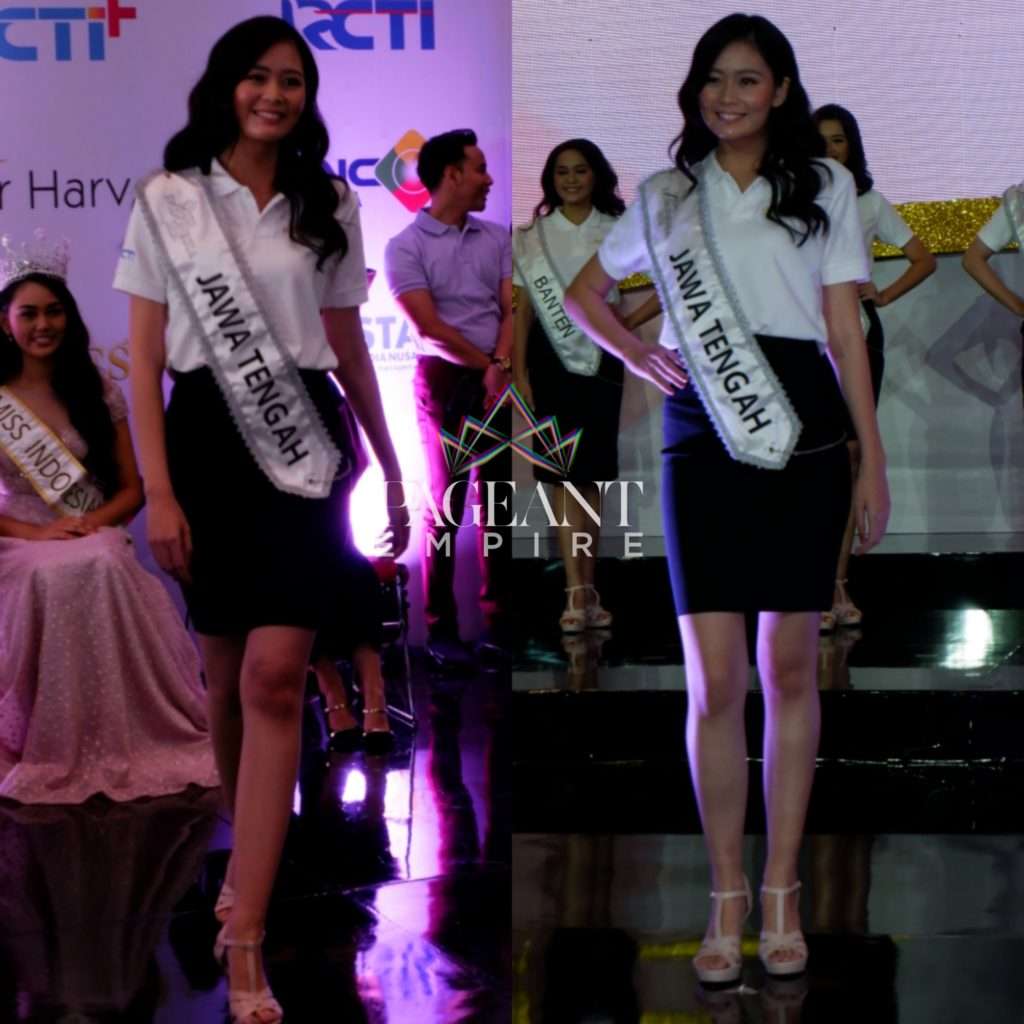 Jawa Tengah: Alivia Bunga (20/175)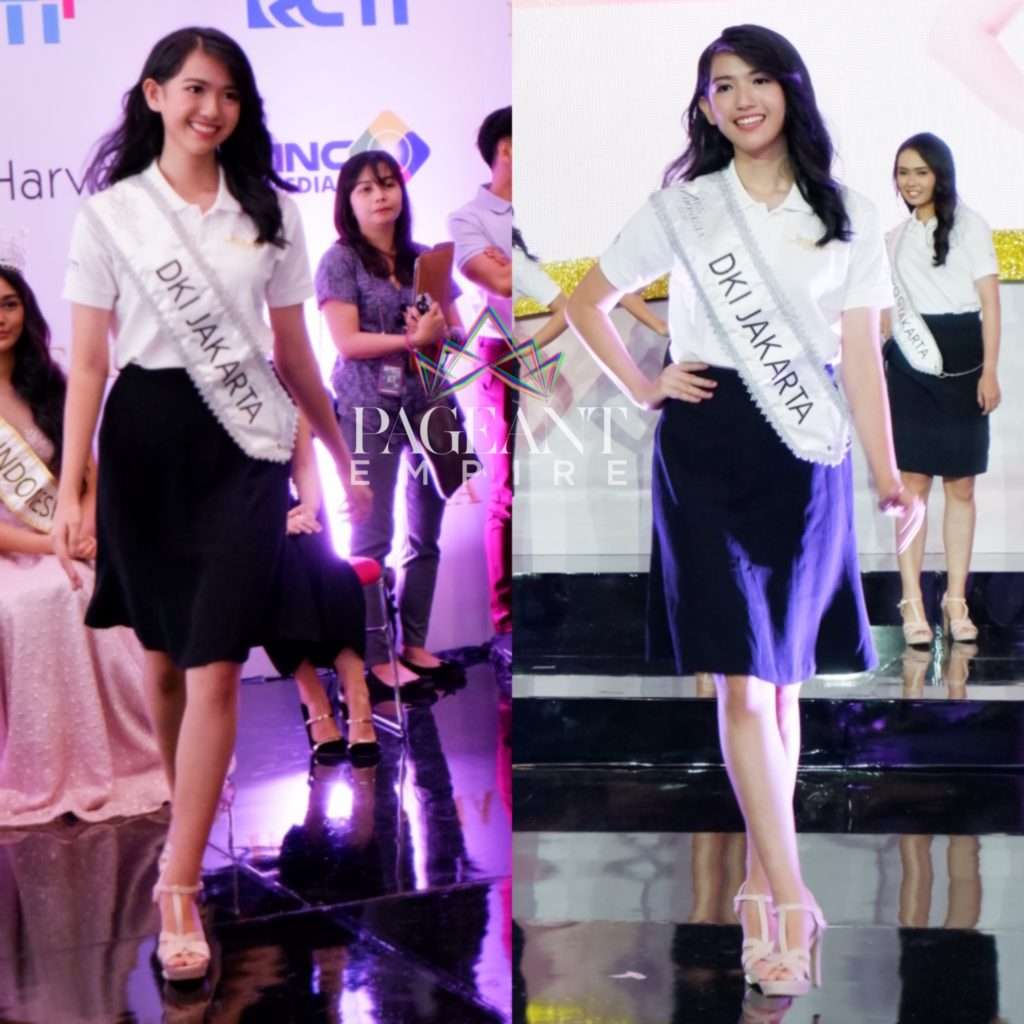 DKI Jakarta: Sherina Wijaya (19/168)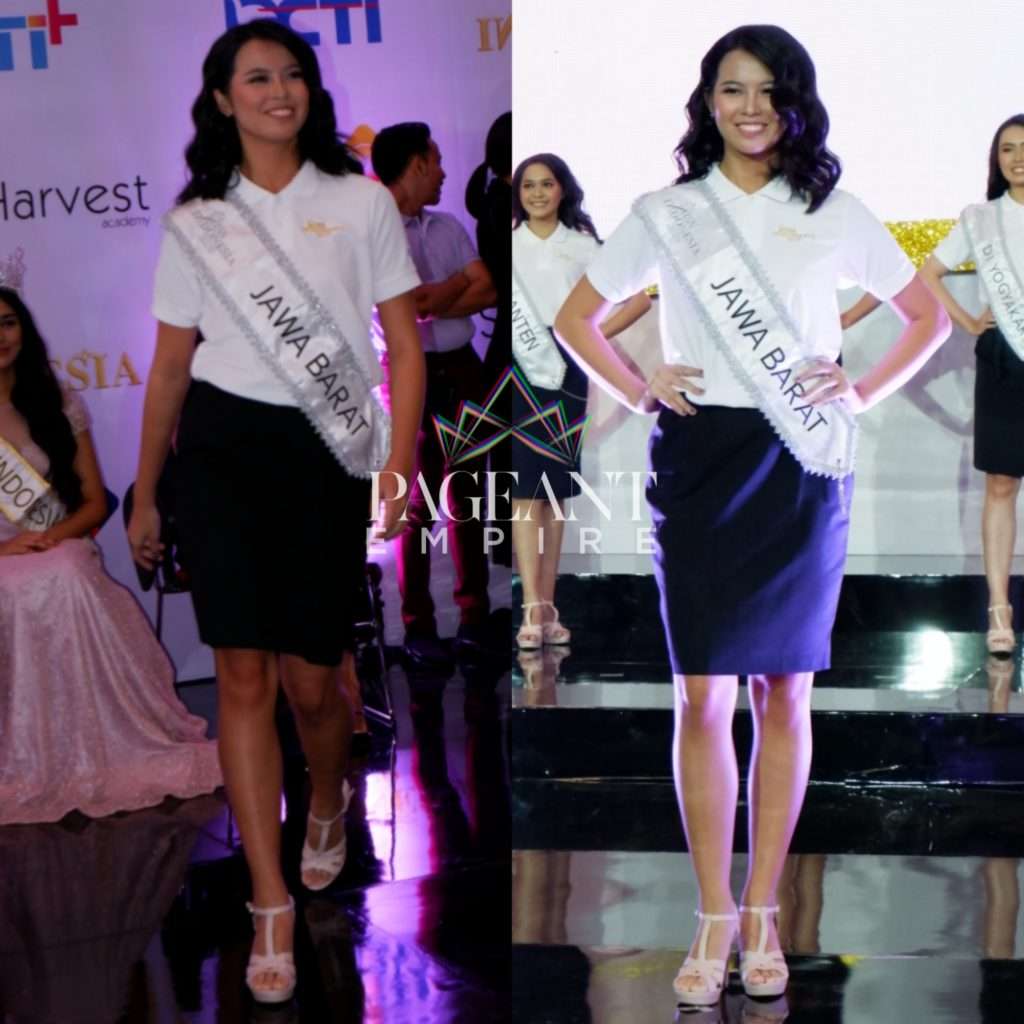 Jawa Barat: Ericka Verena (18/171)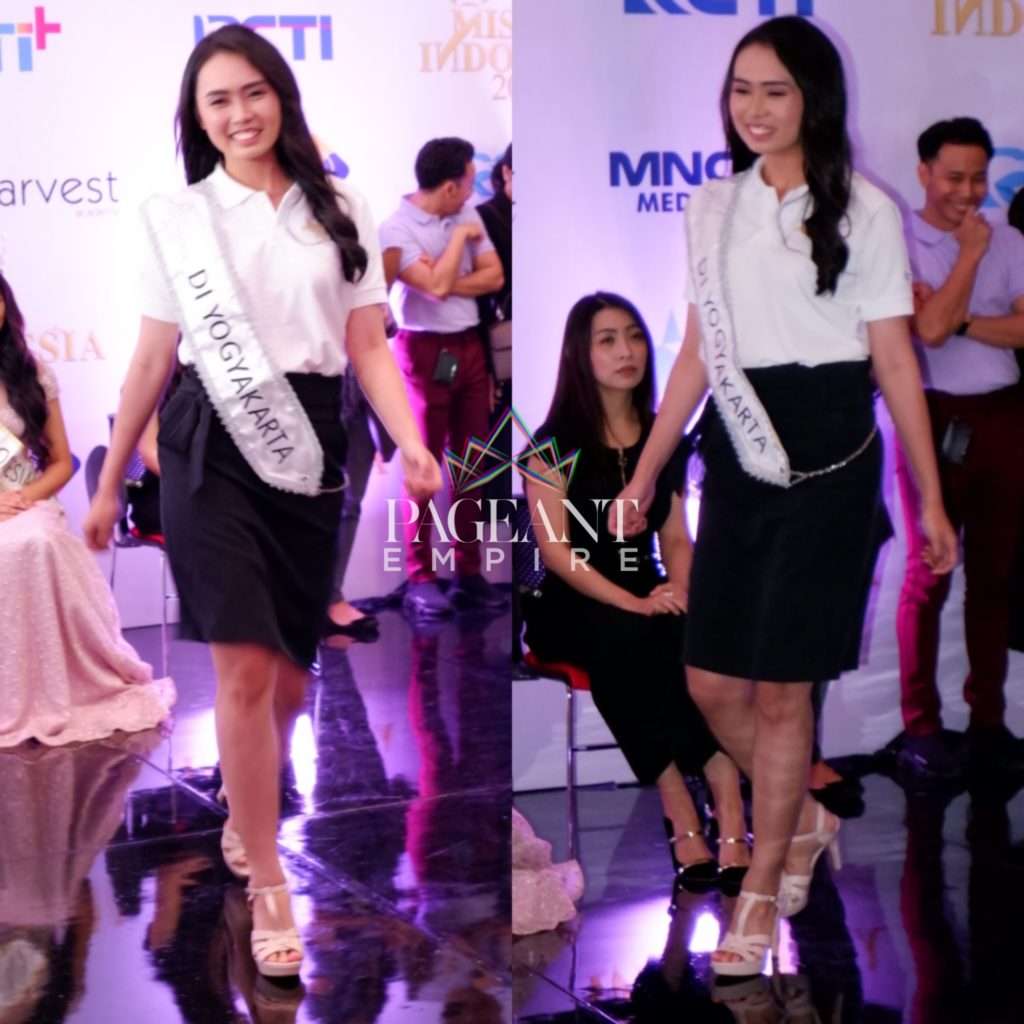 DI Yogyakarta: Michelle Naomi (20/170)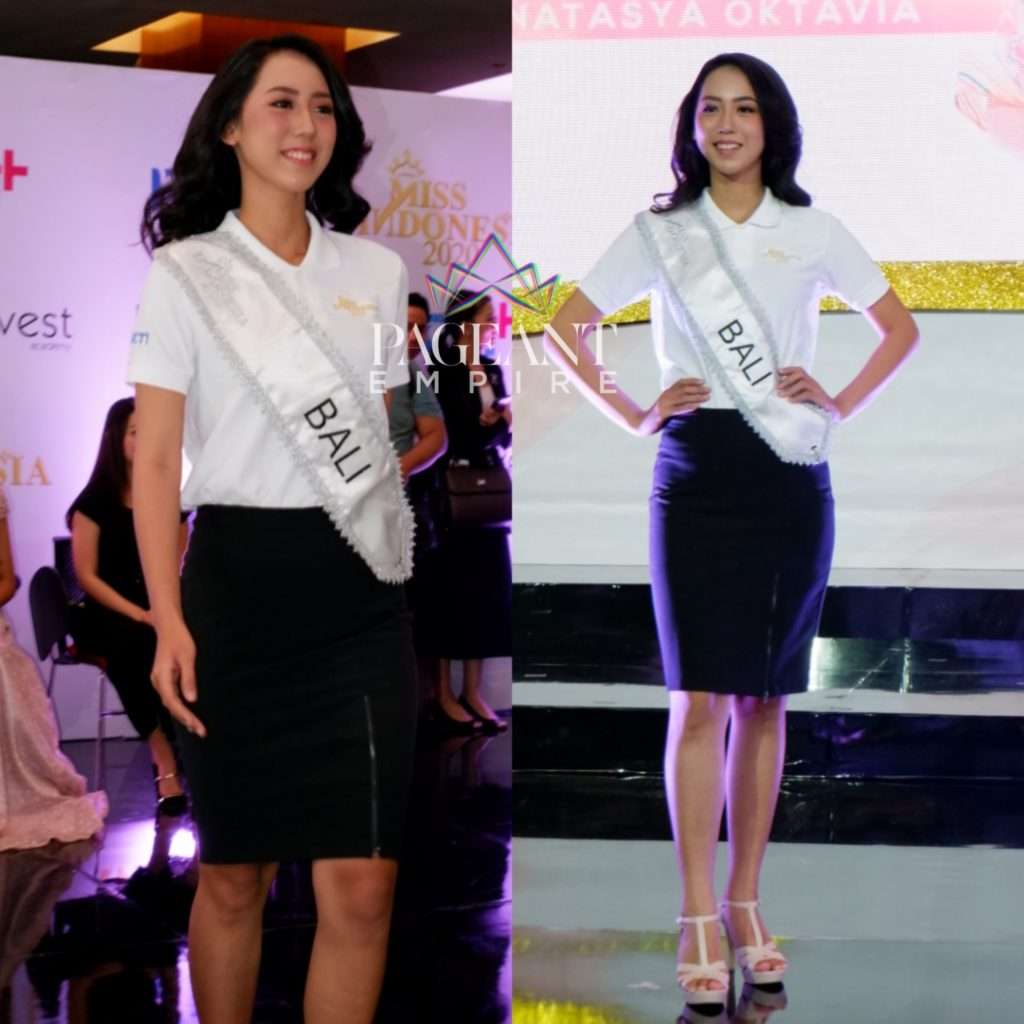 Bali : Natasya Oktavia (18/175)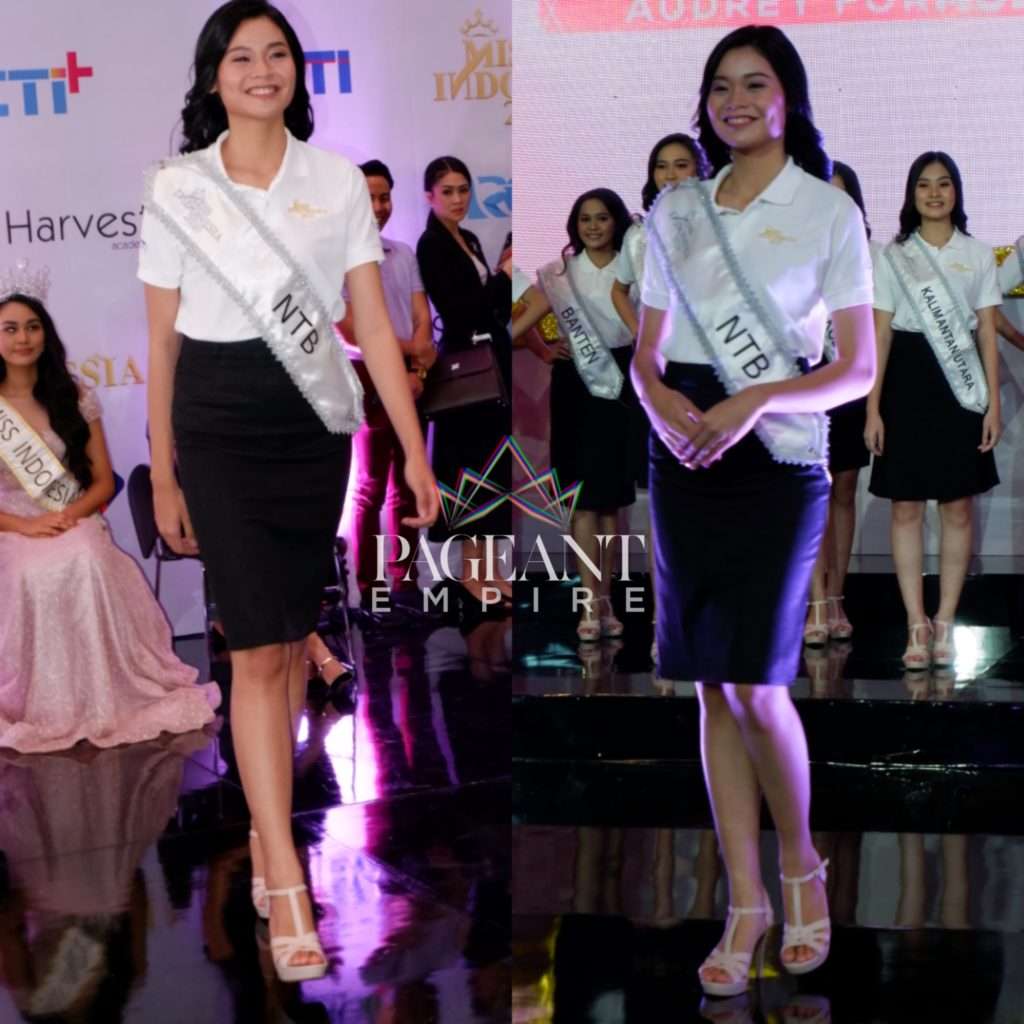 NTB : Audrey Formoza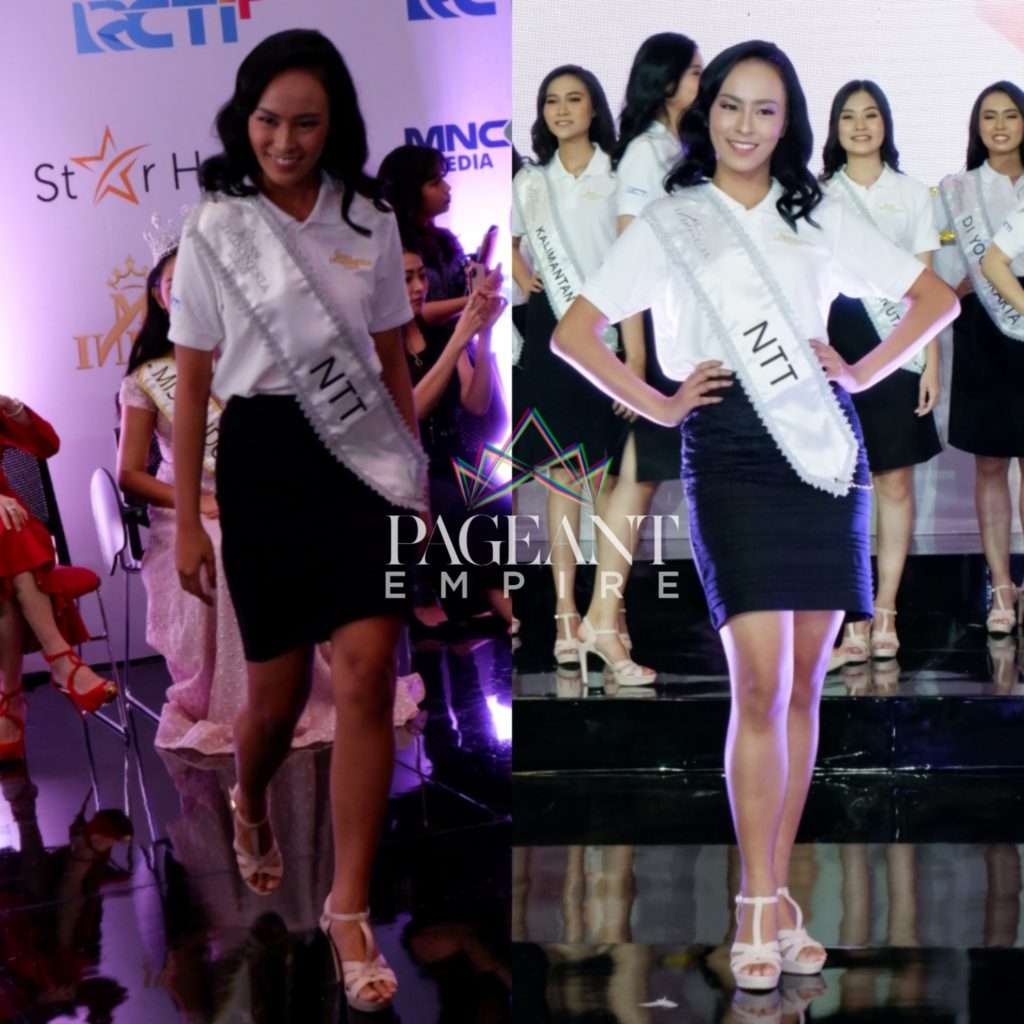 NTT : Nadia Riwu Kaho (19/170)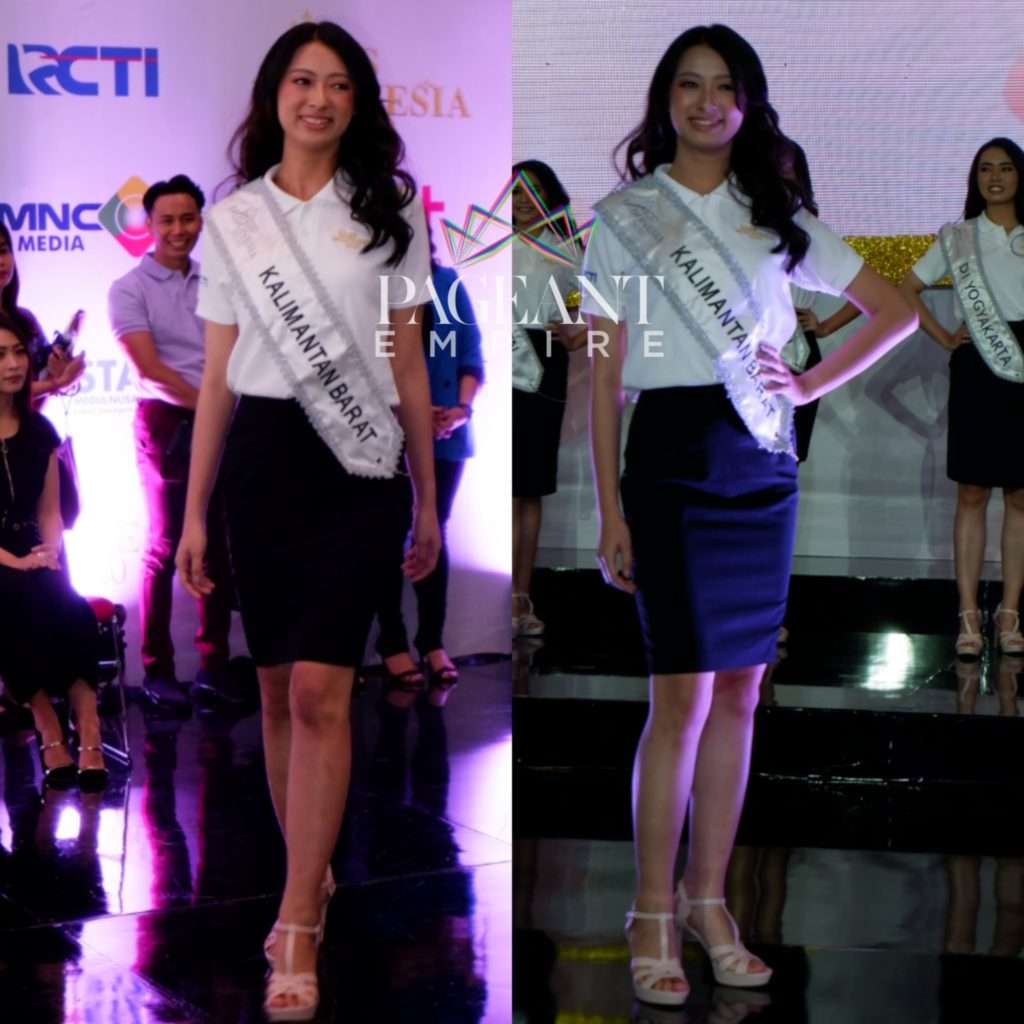 Kalimantan Barat : Jennifer Janice (22/170)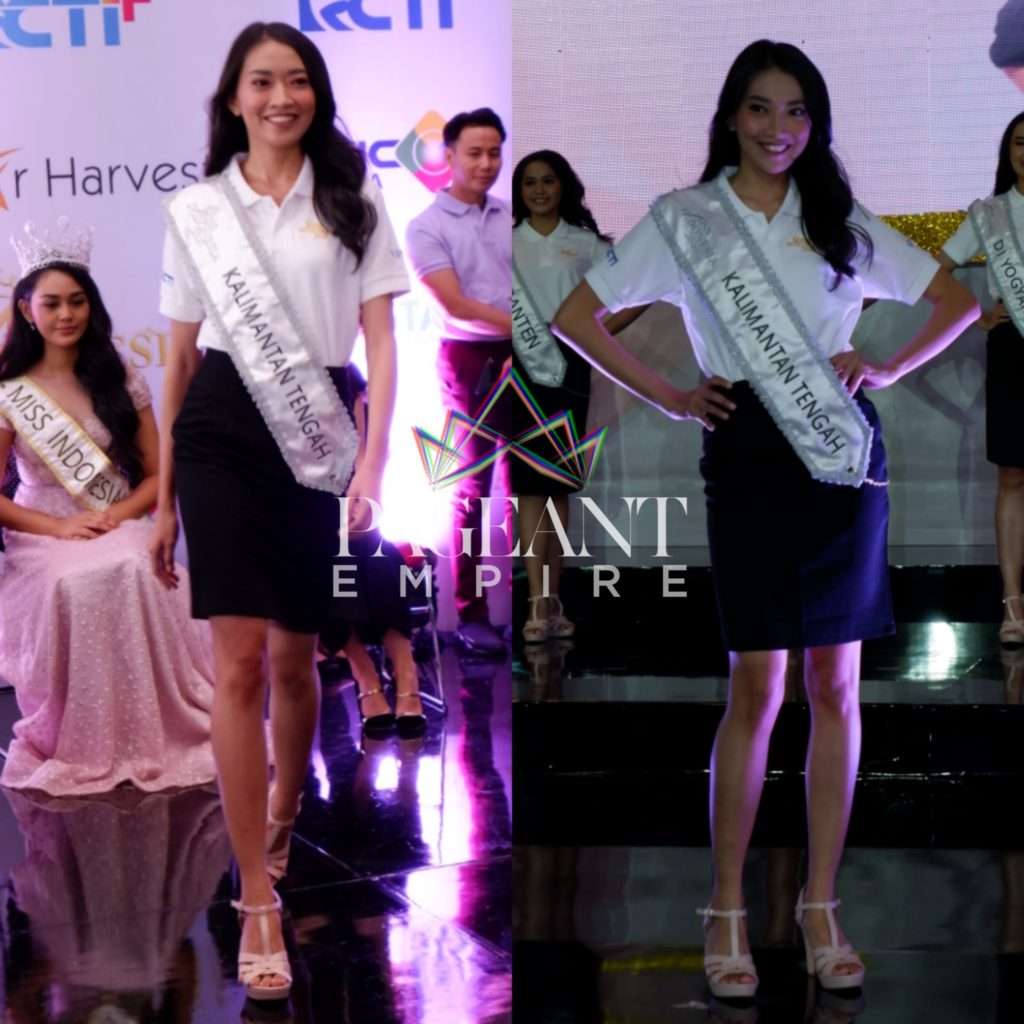 Kalimantan Tengah : Lusia Silvana (23/171)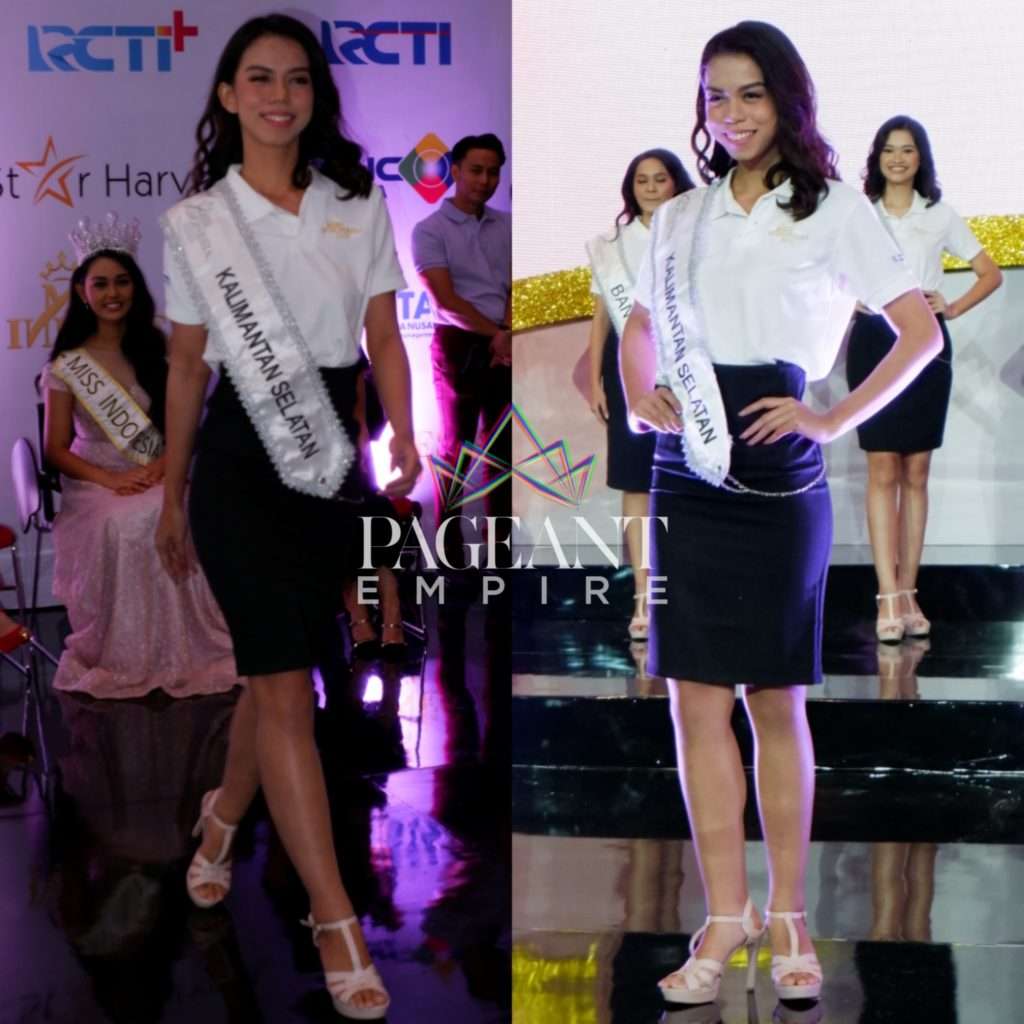 Kalimantan Selatan : Sarah Qonita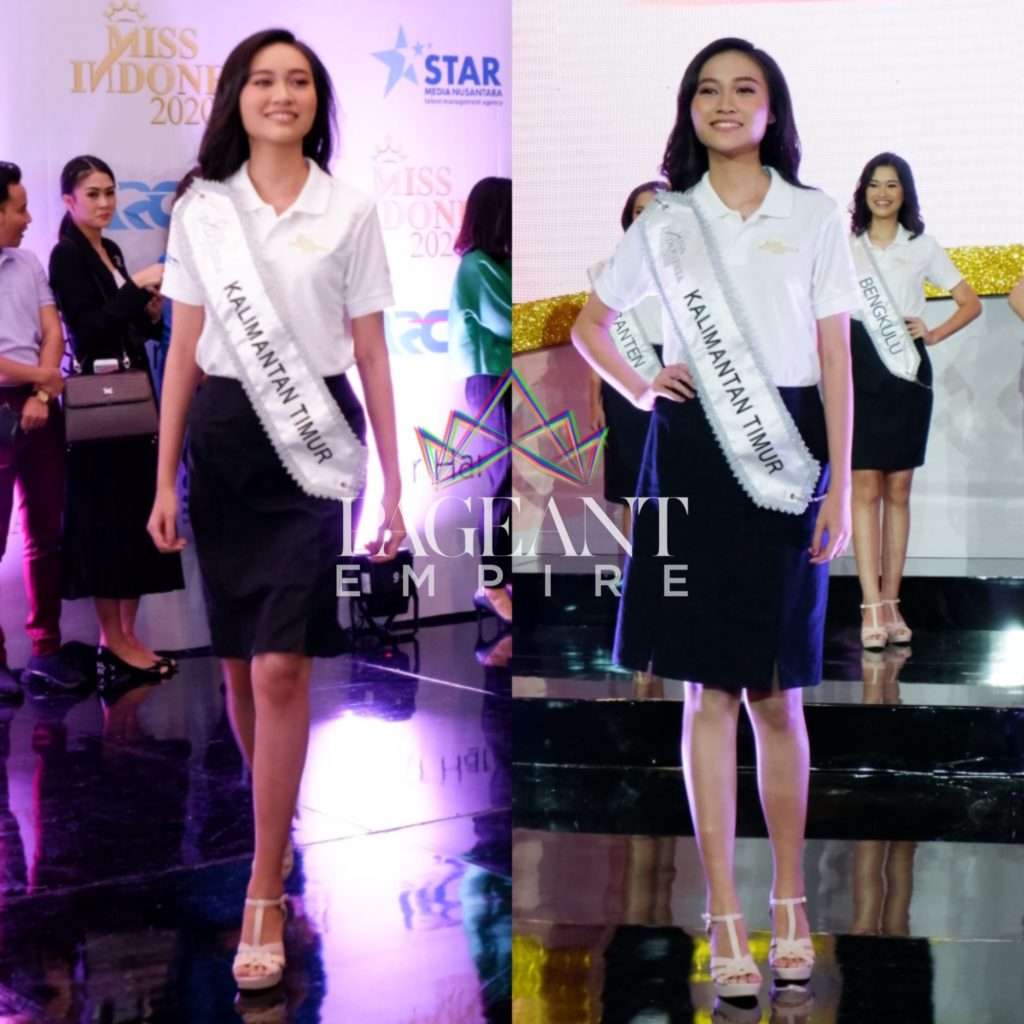 Kalimantan Timur : Audrey Sugito (19/173)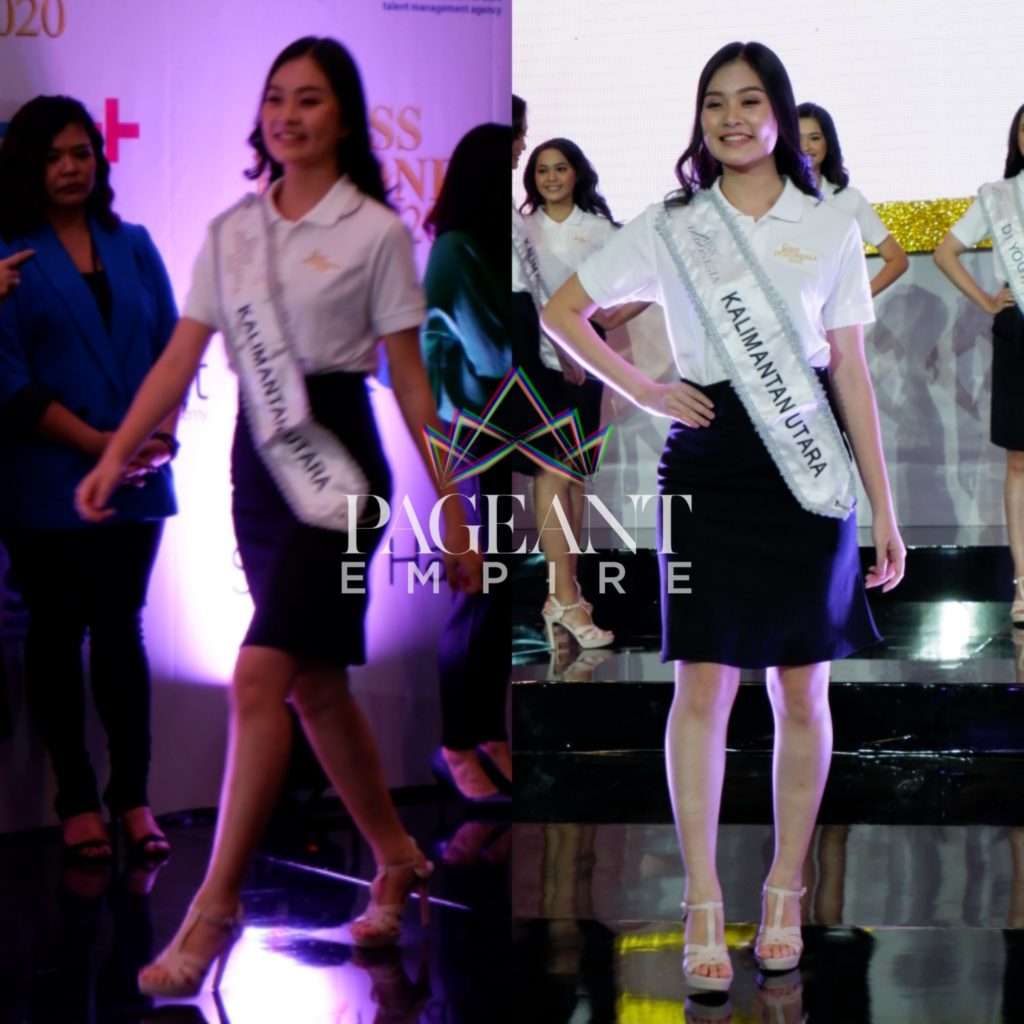 Kalimantan Utara : Carlin Patricia (18/167)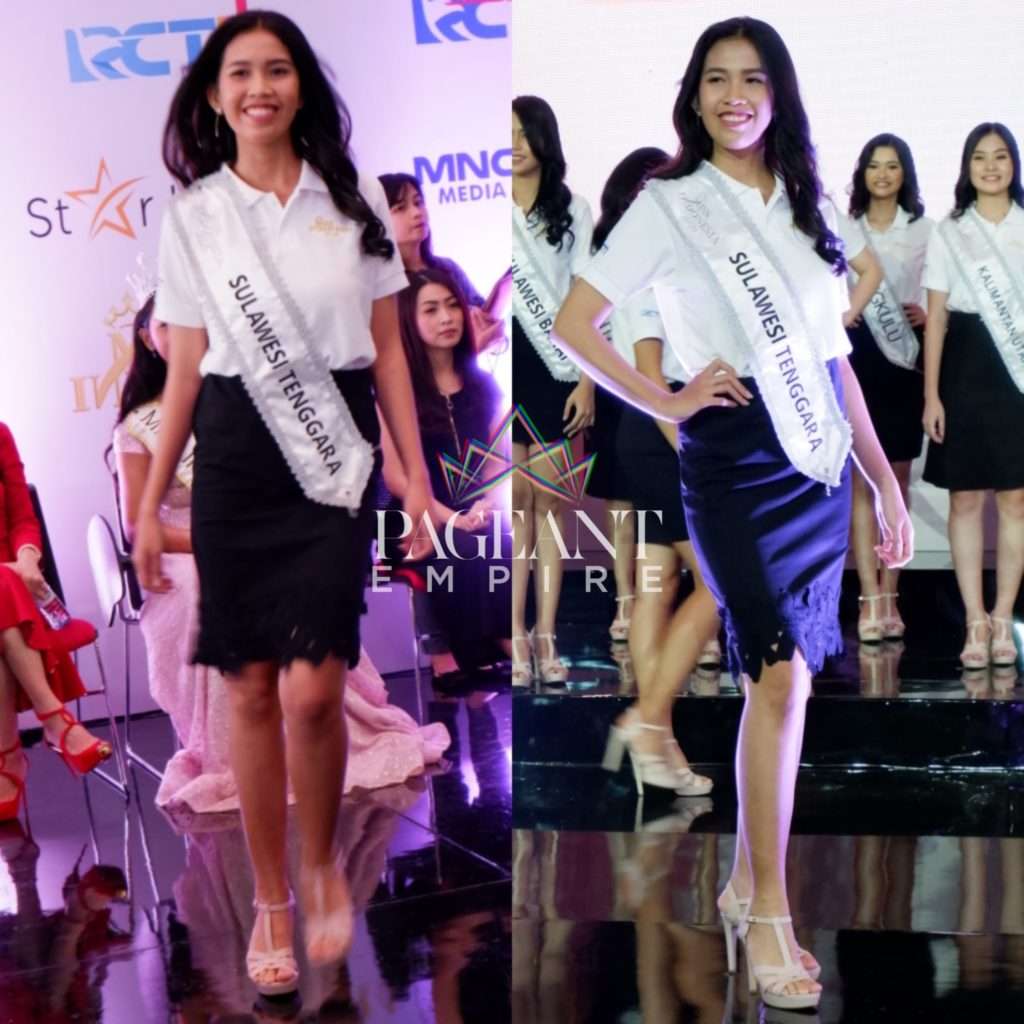 Sulawesi Tenggara : Annisa Pretty (19/172)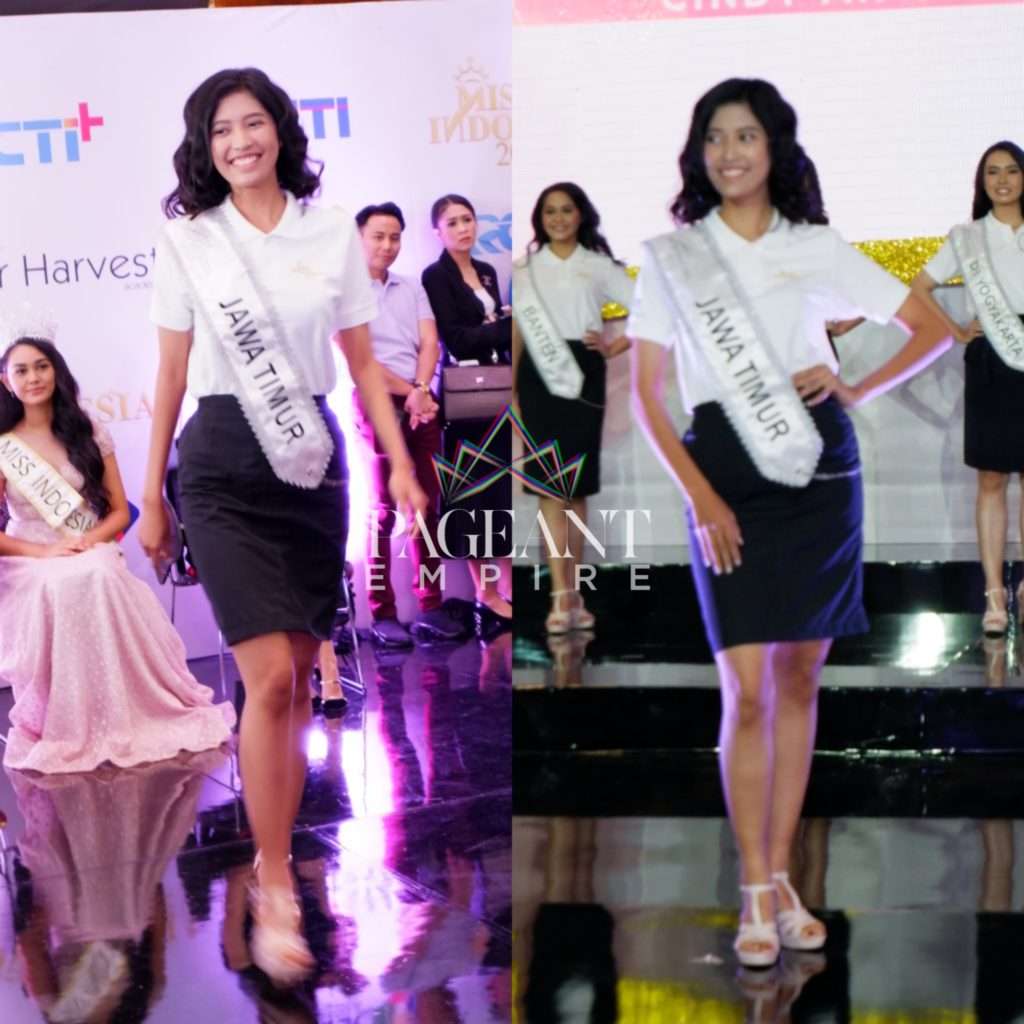 Sulawesi Utara : Gabrielle Valencia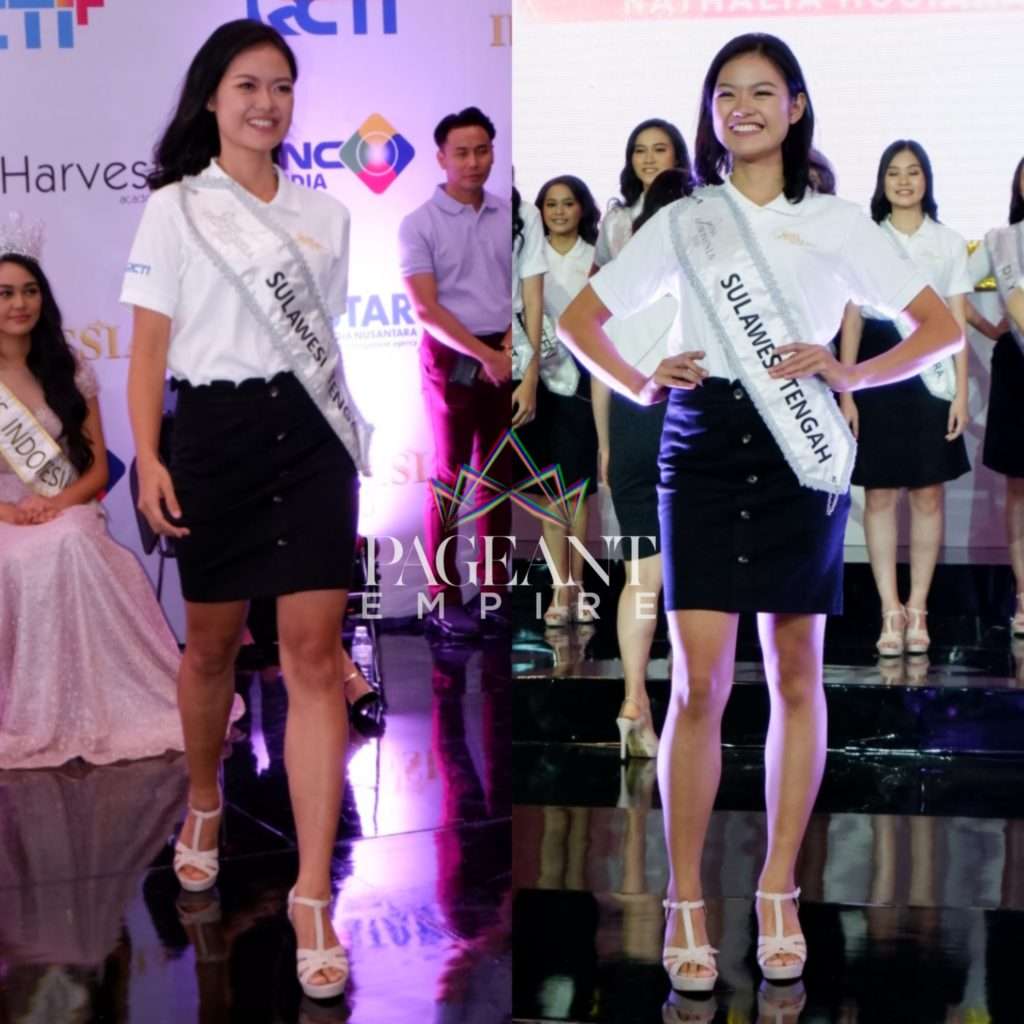 Sulawesi Tengah : Nathalia Hosiana (22/170)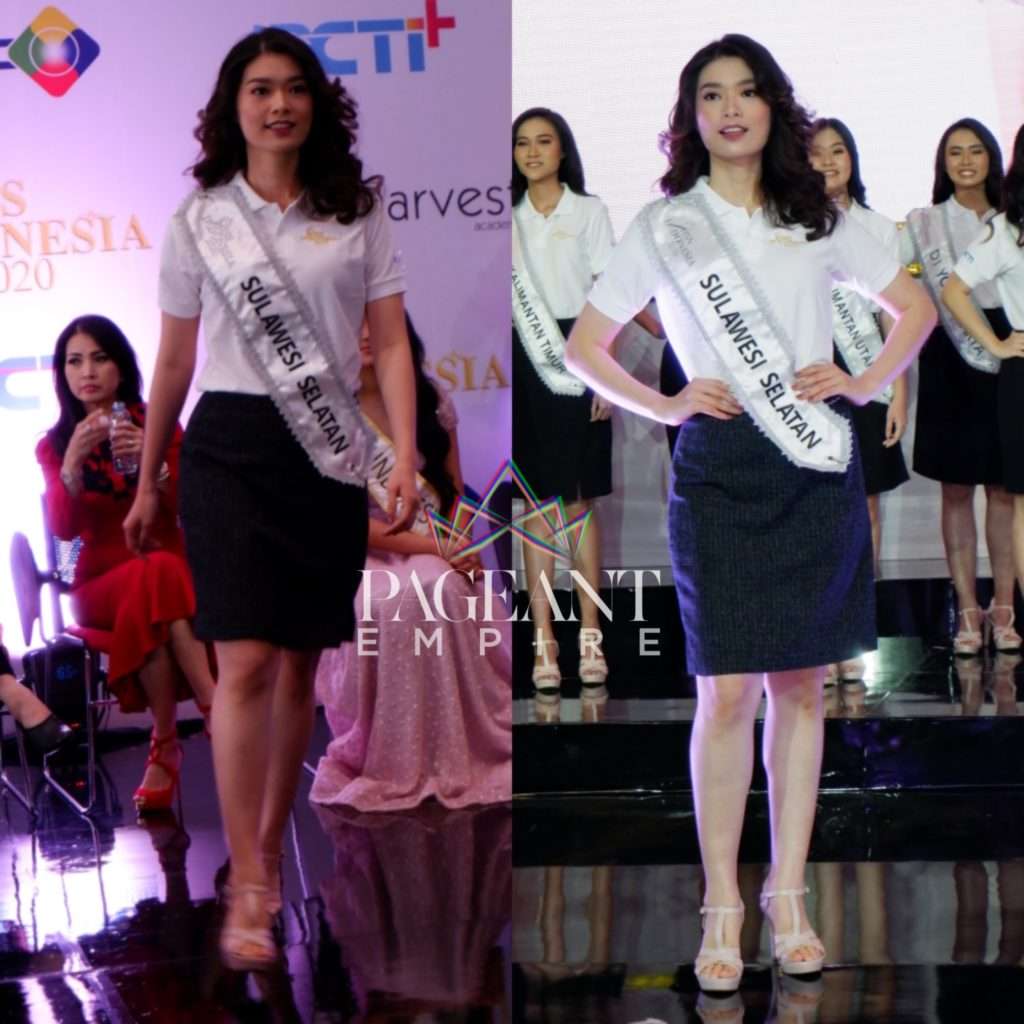 Sulawesi Selatan : Carla Yules (23/175)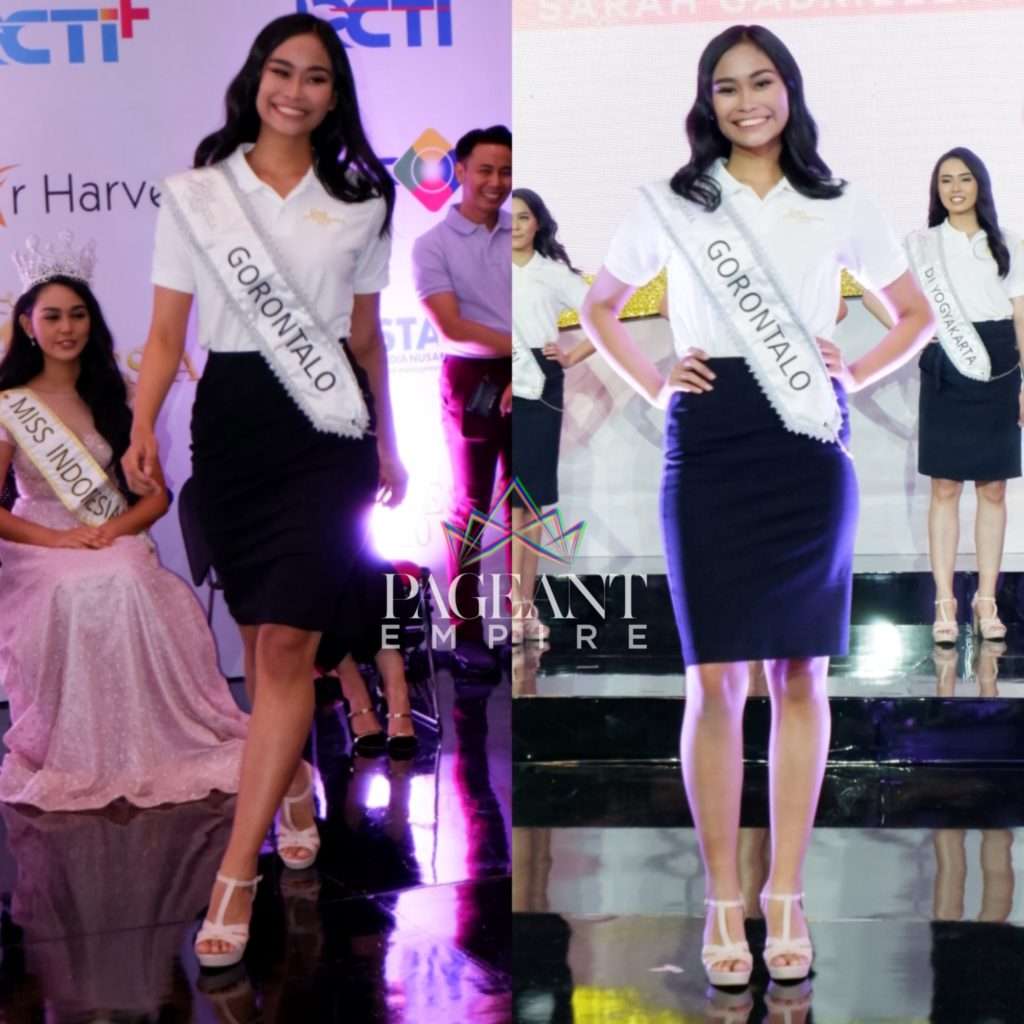 Gorontalo : Sarah Gabriella (20/175)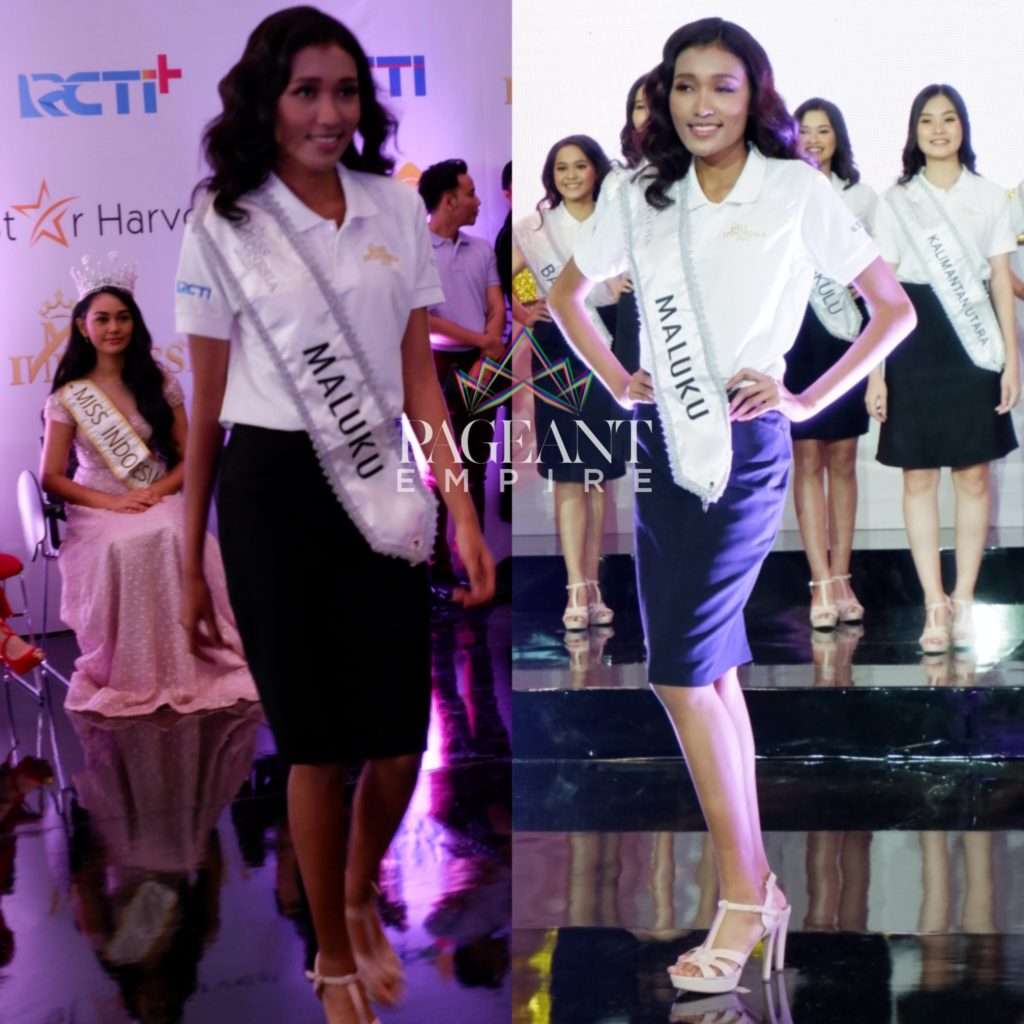 Maluku: Sharon Sahetapy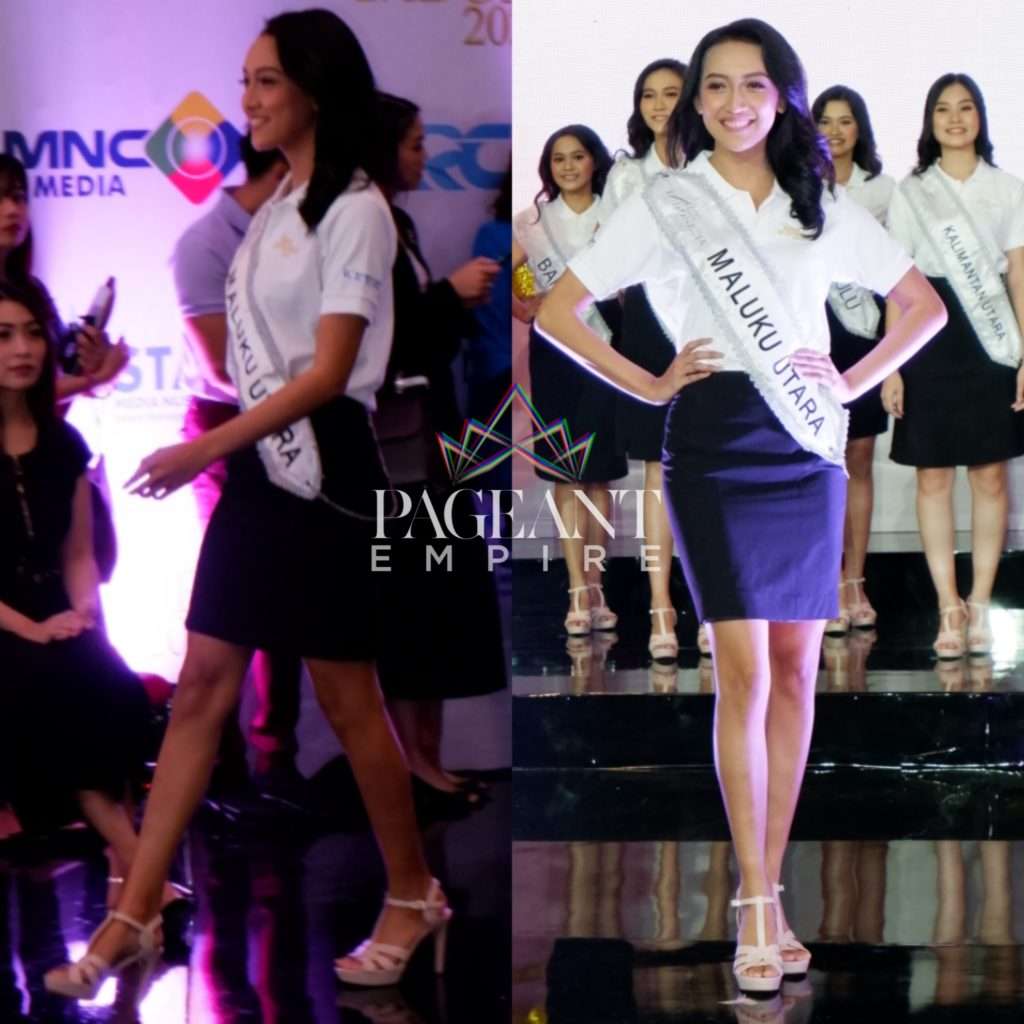 Maluku Utara: Prilly Tamara (23/170)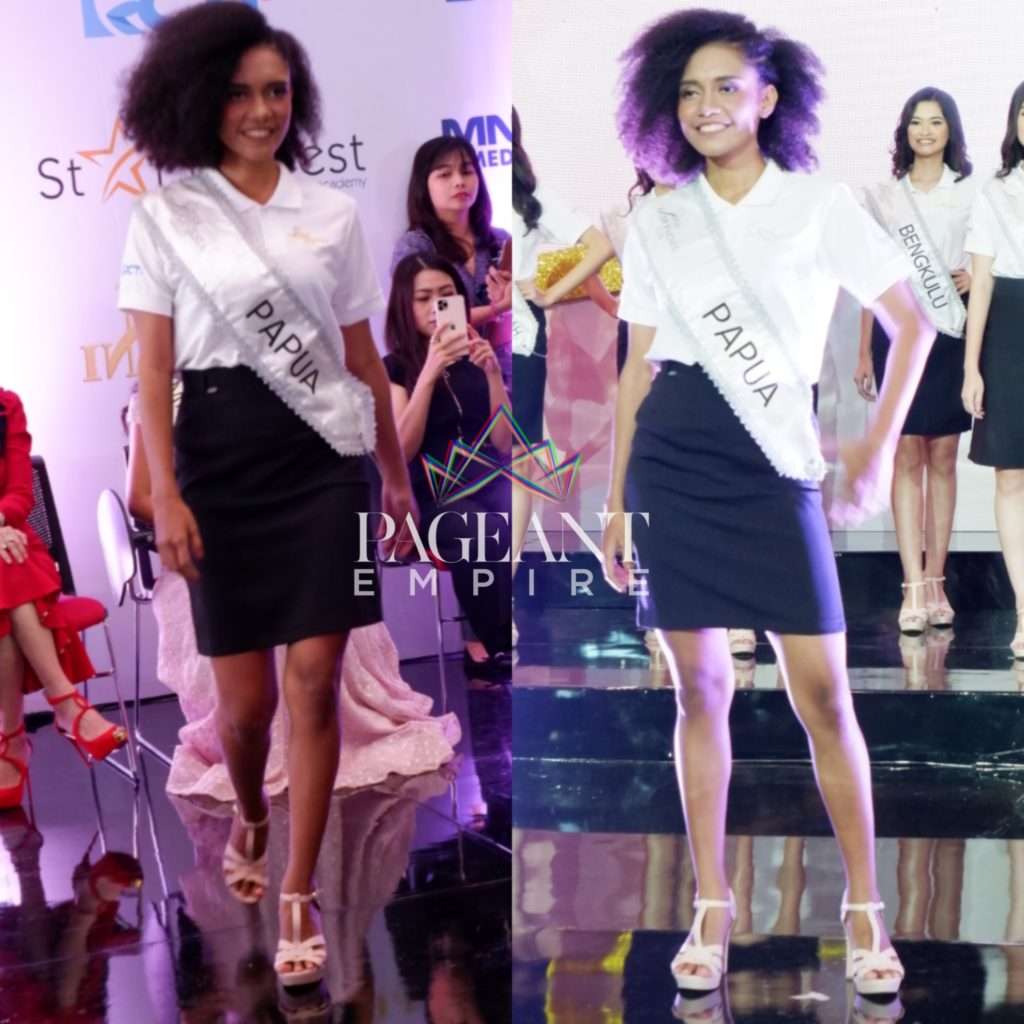 Papua: Sintikhe A. Mabruaru (21/168)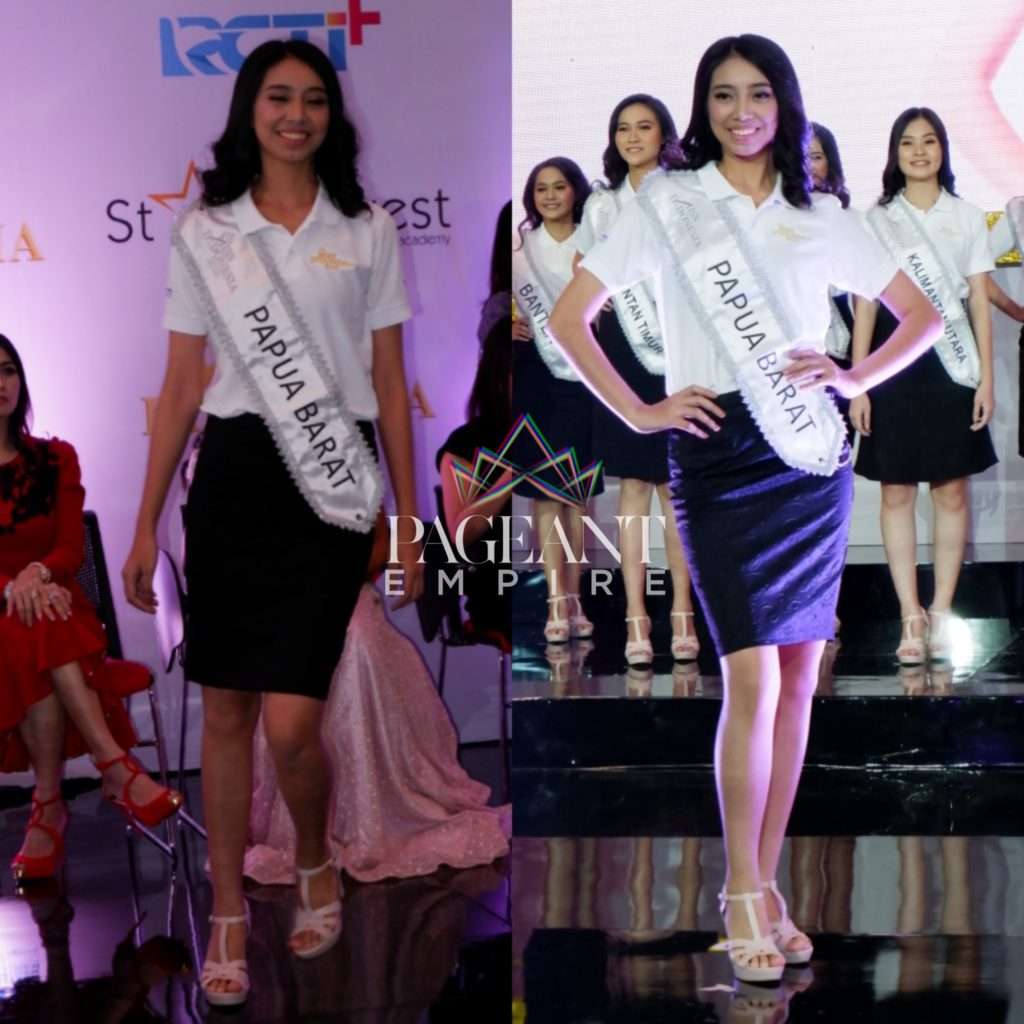 Papua Barat: Bianca Tesalonica (22/173)
Penulis : Irwans