Biodata
Nama : Geraldy Marcell
Nama Panggilan : Geraldy
Tempat tgl lahir : Jakarta 21-03-1997
Pendidikan : Mahasiswa
Hobby : Olahraga, nonton film, makan
Motto : kunci untuk sukses itu simple, cuman harus percaya pada kemampuan diri sendiri,berusaha yg terbaik dan jadilah diri sendiri
Prestasi Akademik :
1. Juara 3 TK
Prestasi Non Akademik :
1. Juara 1 Lomba Basket tingkat SMA ( 3x)
2. Juara 1 lomba Basket tingkat SMP
3. Juara 2 lomba Basket tingkat SMA
4. Piagam pengisi acara nyanyi di mal TA
5. Juara 1 lomba basket tingkat mahasiswa ( kampus lokal)
6. Manhunt Best transformation and Popularity '18
7. Menjadi Narasumber mengenai informasi HIIT untuk karyawan Tempo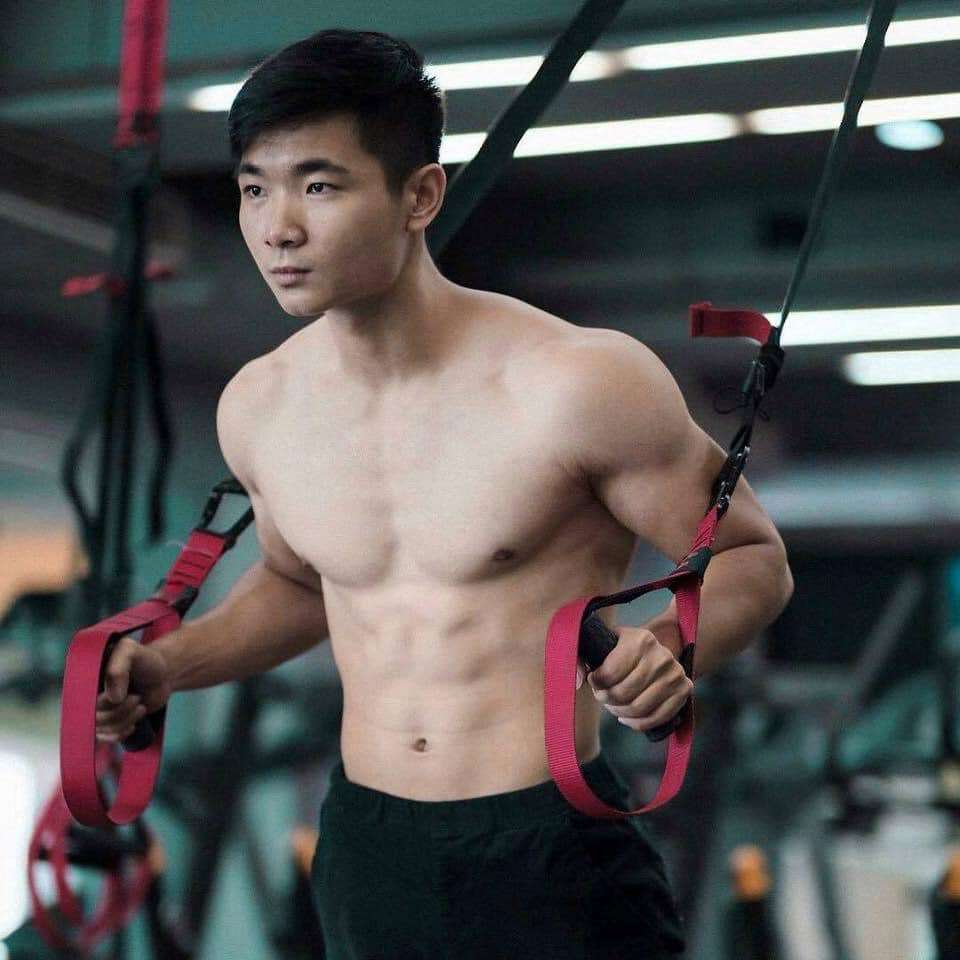 1. Ceritakan sosok kamu seperti apa?
Saya berbadan type Ectomorph, suka olahraga dan suka mengeksplor sesuatu yang digemari, lebih ke orang yang serius kalau belum kenal, kalau sudah kenal lebih asik, saya juga suka riset dan to the point orangnya.
2. Apa motivasi kamu mengikuti World Fitness Supermodel 2020?
Ingin mengetahui sejauh apa progress dan pengembangan diri di ajang World Fitness Supermodel 2020
3. Fitness atau Gym saat ini bukan lagi sebagai tempat untuk membentuk body tapi juga membantu untuk mendapatkan gaya hidup sehat, bagaimana pendapat kamu?
Menurut saya tetap tujuan utama orang nge Gym adalah untuk mendapatkan tubuh yang ideal bagi dirinya, akan tetapi dengan berjalan seiringnya waktu dengan konsistensi dan menjadi habit maka Fitness akan berubah menjadi kebutuhan dialy lifestyles bukan untuk mendaptkan tubuh ideal semata.
4. Seberapa sering kamu berlatih fitness, pernahkah mengalami cidera dan bagaimana kamu mengatasinya?
3-5x seminggu, saya pernah mengalami cidera, cara untuk mengatasinya adalah dengan mencari tahu sumber cidera yang dialami dan diobati ke dokter / orang yang mengerti (fisioterapi).
5. Sebagai seseorang pengiat Fitness, bisakah kamu berbagi pengalaman bagaimana mendapatkan body ideal dan apakah ada program khusus atau menu makanan yang harus diperlukan?
Cara untuk mendapatkan body ideal sih sebenernya kamu harus menentukan dulu tujuan kamu mau bentuk badan seperti apa, lalu lihat awal mula badan kamu yang sekarang bagaimana agar tahu jalan mana yang harus kamu tuju, coba untuk memulai latihan dan mencari informasi mengenai pola latihan yang baik dan benar dan cara menghitung makro nutrisi.
6. Di jaman era digital, orang dengan bebasnya mengakses sosial media dan berpendapat, pernahkah kamu mendapatkan bullying dan bagaimana kamu mengatasinya?
Bullying, mungkin kritik yang kurang enak di baca pasti ada ya sesekali, caranya dengan tidak memperdulikan, karena yang tau diri kita itu, adalah diri kita sendiri dan kalo memang kritik itu membangun diambil, kalau tidak ya dibiarin aja atau di jadikan motivasi aja.
7. Jika kamu terpilih sebagai wakil Indonesia diajang internasional tahun 2020 (World Fitness Supermodel) yang akan diadakan di Thailand, 23-25 Oktober 2020 persiapan apa yang akan kamu lakukan?
Memperbagus badan lagi agar lebih fit, memperlatih lagi cara menyampaikan informasi dan berkomunikasi.
8. Pernahkah kamu mengalami kegagalan dan bagaimana cara kamu untuk bangkit kembali?
Semua orang didunia ini pasti pernah yang namanya mengalami kegagalan, cara untuk bangkit lagi dengan cara belajar dari pengalaman diri sendiri/ orang lain. Berusaha lebih maksimal dari sebelumnya, dan mencari solusi terbaik.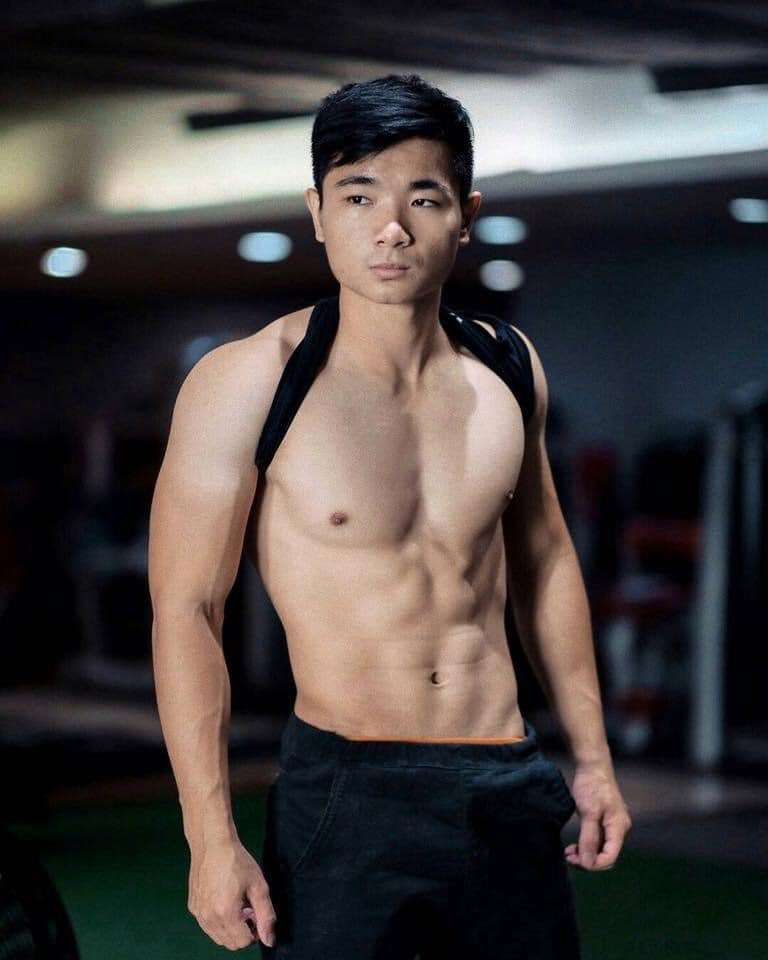 9. Siapa sosok yang kamu favoritkan dan membuat kamu menjadi seperti sekarang ini?
Sosok yang saya difavoritkan pasti pertama orang tua, yang kedua mungkin influencer dan athlete seperti Marc Fitt / Christian Guzman/ Michael Jordan.
10. Seluruh dunia sekarang sedang dilanda wabah virus corona covid19, menurut kamu sebagai anak muda Indonesia apa yang harus kamu lakukan agar wabah tersebut segera berlalu?
Ikut serta untuk menjalankan PSBB, physical distancing, memakai masker dan membawa hand sanitizers kemanapun, dan kalau bisa tetap stay at home kalau hal yang tidak penting-penting banget jangan untuk keluar.
Penulis : Irwans