Biodata
Nama : Ramadhan Syarif
Nama Panggilan : Syarif / Mando
Tempat tgl lahir : Klaten 04 februari 1996
Pendidikan :SLTA
Hobby : Fitnes, Renang, lari
Motto : Tidak takut sama siapapun asal punya dasar benar
Prestasi Akademik :
1.
Prestasi Non Akademik :
1. The winner l-men transformation 2017(semarang
2.Best inspiration l-men (Semarang)
1. Ceritakan sosok kamu seperti apa?
Kalau dibilang memang saya cuma lulusan SLTA, tapi saya punya tekad yang besar untuk menjadi orang yang tangguh, mau belajar dari kesalahan meskipun dari nol, karena saya yakin sukses itu proses.
2. Apa motivasi kamu mengikuti World Fitness Supermodel 2020?
Saya ingin memperkenalkan kota saya (Semarang) dan Indonesia pastinya di kanca internasional, dan saya punya misi yaitu ingin mengshare dan mengajak semua lapisan masyarakat untuk mulai gaya hidup sehat, tidak cuman itu sayang juga ingin membuat komunitas yang setiap bulannya bisa memberikan edukasi ke semua lapisan masyarakat tentang pentingnya kesehatan dan olahraga.
3. Fitness atau Gym saat ini bukan lagi sebagai tempat untuk membentuk body tapi juga membantu untuk mendapatkan gaya hidup sehat, bagaimana pendapat kamu?
Setuju! Perlu kita sadari juga bahwa akhir-akhir ini perkembangan Fitness sangat pesat, dan menurut saya itu bisa kita manfaatkan sebagai sarana sosialisasi tentang sisi lain dari Fitness itu sendiri (pola hidup sehat).
4. Seberapa sering kamu berlatih fitness, pernahkah mengalami cidera dan bagaimana kamu mengatasinya?
Saya melakukan Fitness sebanyak 3 kali dalam 1 minggu, untuk cidera syukurlah saya belum pernah mengalami hal itu, karena saya sangat memperhatikan yang namanya teknik dari pada beban angkatan.
5. Sebagai seseorang pengiat Fitness, bisakah kamu berbagi pengalaman bagaimana mendapatkan body ideal dan apakah ada program khusus atau menu makanan yang harus diperlukan?
Of course, seperti yang pernah saya bahas di sosial media pribadi saya, dalam membentuk body goals, kita wajib memperhatikan 3 komponen ini, Meal Plan(nutrisi) Workout (exercises) dan recovery.
6. Di jaman era digital, orang dengan bebasnya mengakses sosial media dan berpendapat, pernahkah kamu mendapatkan bullying dan bagaimana kamu mengatasinya?
Benar sekali, bullying sangat meresahkan, untuk sampai saat ini saya belum pernah mengalaminya, kalo menurut saya cara mengatasinya, tetap semangat pasti dan kita harus memperbaiki diri dengan hal-hal yang positif dan tunjukan pada mereka bahwa kita jauh bisa lebih baik.
7. Jika kamu terpilih sebagai wakil Indonesia diajang internasional tahun 2020 (World Fitness Supermodel) yang akan diadakan di Thailand, 23-25 Oktober 2020 persiapan apa yang akan kamu lakukan?
Pasti saya akan mempersiapkan mental dan fisik saya secara baik, karena menurut saya mental yang baik akan membuat pembawaan kita juga lebih santai, selain itu saya juga mempersiapkan materi-materi yang mungkin akan saya bawa ke ajang tersebutm
8. Pernahkah kamu mengalami kegagalan dan bagaimana cara kamu untuk bangkit kembali?
Pernah! Saya melihat banyak orang yang mempunyai keterbatasan tapi mereka tetap semangat, dan saya normal, tidak ada kata selain kata berjuang dan pantang menyerah.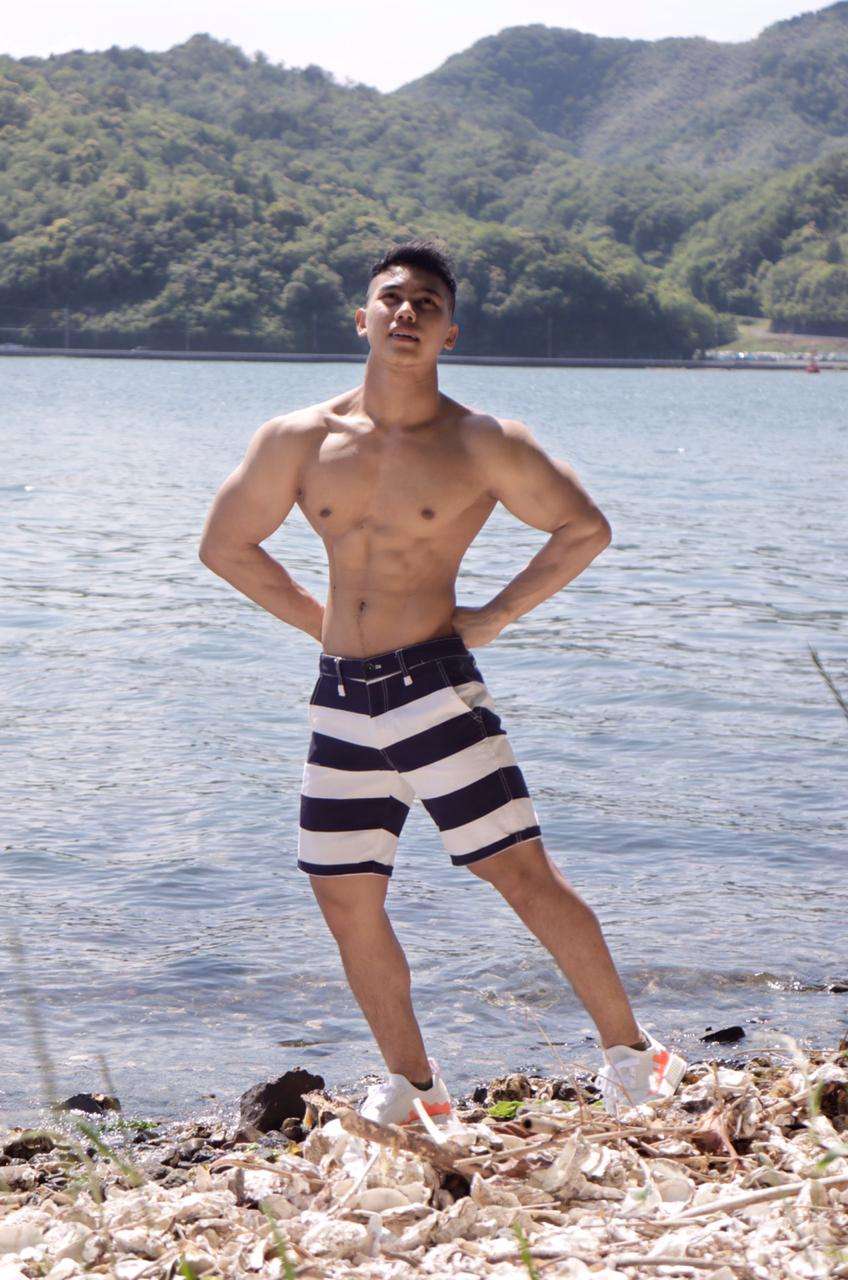 9. Siapa sosok yang kamu favoritkan dan membuat kamu menjadi seperti sekarang ini?
Orang tua saya, mereka banyak mengajarkan arti hidup, dan saya berjanji untuk bahagiakan beliau dan membuat bangga dengan apa yang telah saya jalani sempai detik ini.
10. Seluruh dunia sekarang sedang dilanda wabah virus corona covid19, menurut kamu sebagai anak muda Indonesia apa yang harus kamu lakukan agar wabah tersebut segera berlalu?
Yang bisa kita lakukan hanya mematuhi peraturan yang di buat oleh pemerintah, dan kita bisa tetap melakukan hal positif dari rumah, menurut saya itu yang bisa di lakukan untuk saat ini.
Penulis : Irwans