Senin, 13 Juli 2020 menjadi moment yang tak bisa dilupakan bagi Tehila Levi wanita berusia 18 tahun dari Yavne, berhasil terpilih sebagai Miss Israel 2020 dan berhak mewakili Israel di kontes Miss Universe.
Dengan mengalahkan 11 kandidat lainnya. Wanita yang pernah mengikuti kontes "Beauty Queen of the South" dan meraih gelar "Discovery of the Year" ini mampu mencuri perhatian dewan juri.
Tehila membawa advokasi sebagai relawan kemanusiaan untuk anak-anak berkebutuhan khusus dan ia juga berkeinginan menjadi terapis media.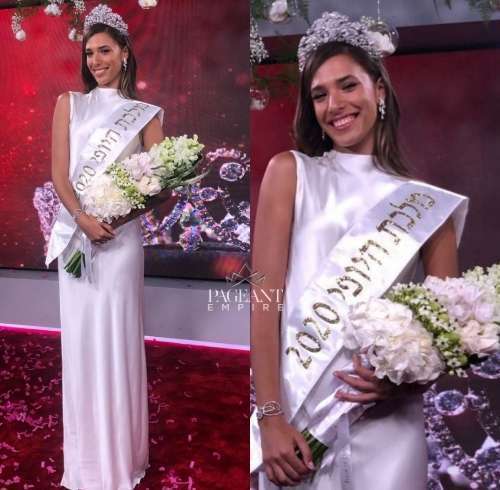 Advokasi ini akan ia bawa ke Miss Universe karena pengalamannya sendiri saat merawat saudaranya yang mengalami Autis.
Dan di Miss Universe nanti Tehila akan berkompetisi dengan wakil Indonesia Ayu Maulida Putri Miss Universe Indonesia 2020.
Penulis : Irwans