Seperti alumni pemenang atau runner up Puteri Indonesia yang selalu menjadi cover majalah wanita dewasa Femina.
Pemenang Mister International dahulunya juga selalu mendapatkan spot menjadi cover majalah gaya hidup pria dewasa.
Dari catatan ada empat pria yang beruntung yaitu Ryan Terry Mister International 2010 asal United Kingdom, saat itu kompetisi diadakan di Jakarta, Indonesia.
Kedua Cesar Curti Mister International 2011 asal Brazil, usai menang Cesar langsung menjadi cover Men's Health.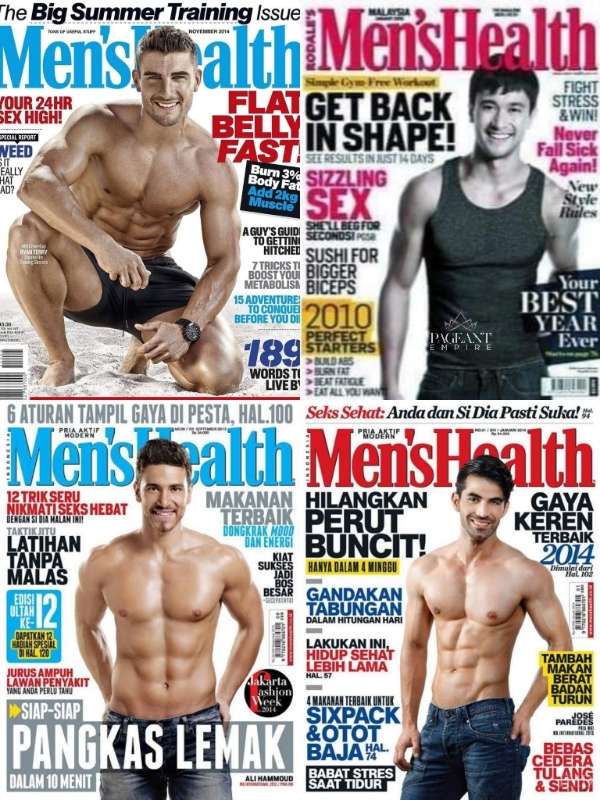 Ketiga Ali Hammoud Mister International 2012 asal Libanon, saat menjadi cover Men's Health, Ali sedang berada di Jakarta menjadi juri L-Men of The Year 2013.
Dan keempat Jose Anmer Paredes Mister International 2013 asal Venezuela yang diadakan di Jakarta, Indonesia. Usai menang Jose langsung menjadi cover male magazine tersebut.
Kini seiring perkembangan tahun dan permasalahan internal Mister International serta tidak rutinnya kompetisi diadakan setiap tahunnya. Para pemenangnya juga hampir jarang menjadi cover male magazine.
Penulis : Irwans