Kemarin 8 Oktober 2020, dibeberapa daerah di Indonesia terjadi demo buruh untuk menolak #omnibuslaw Rancangan Undang-undang (RUU) Cipta Kerja, yang memberatkan para buruh, demo diikuti mahasiswa dan para buruh.
Efek dari demo tersebut banyaknya kerusakan yang terjadi pada fasilitas umum, halte busway, pos polisi, kendaraan pribadi, hingga mengakibatkan kericuhan.
Beberapa pelaku pageants membagikan opini mereka melalui insta story, melalui Instagram pribadi mereka masing-masing.
Berikut 9 pelaku pageants Indonesia, suarakan opini mengenai demo buruh :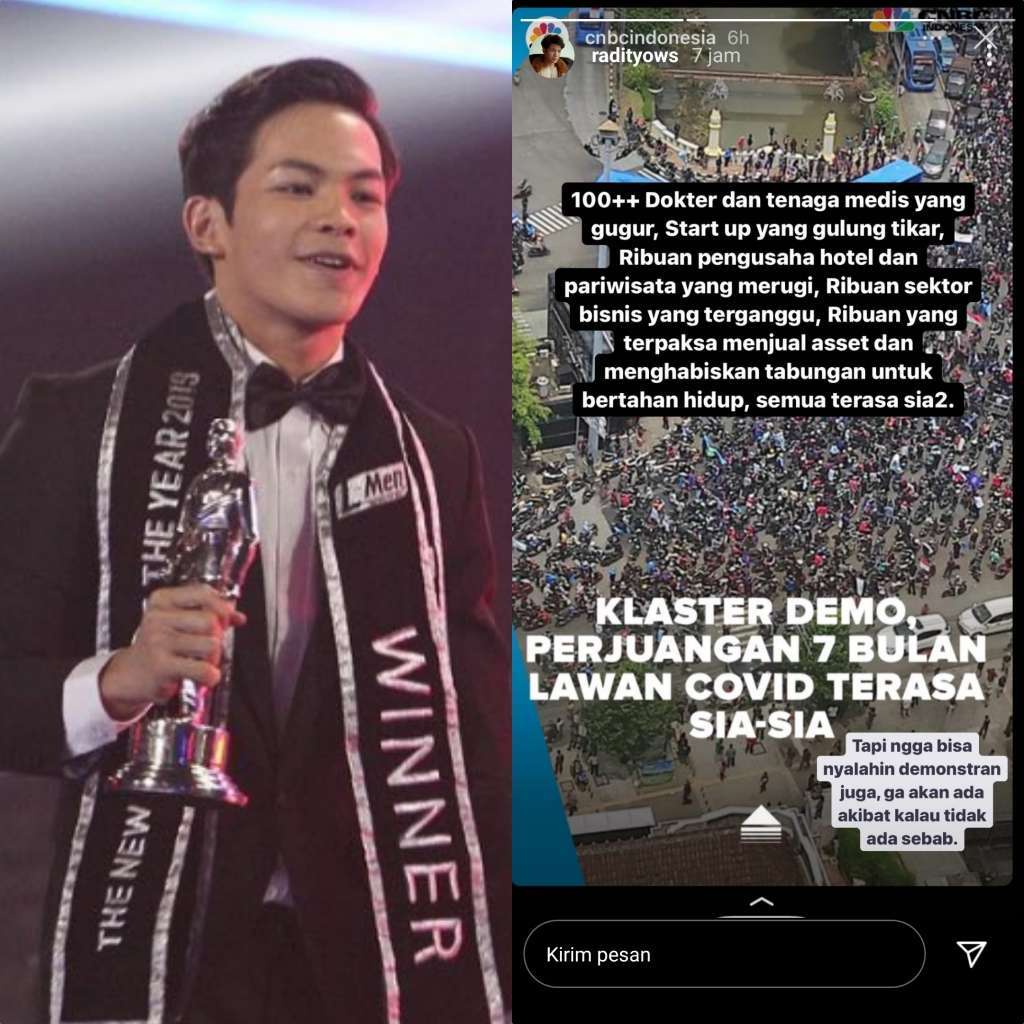 1. Raditya Wahyu Senoputro : Lmen Of The Year 2019 dan Top 29 Mister World 2019.
2. Muhammad Wilman Nugraha : finalis Lmen Of The Year 2020 (Jawa Barat 2)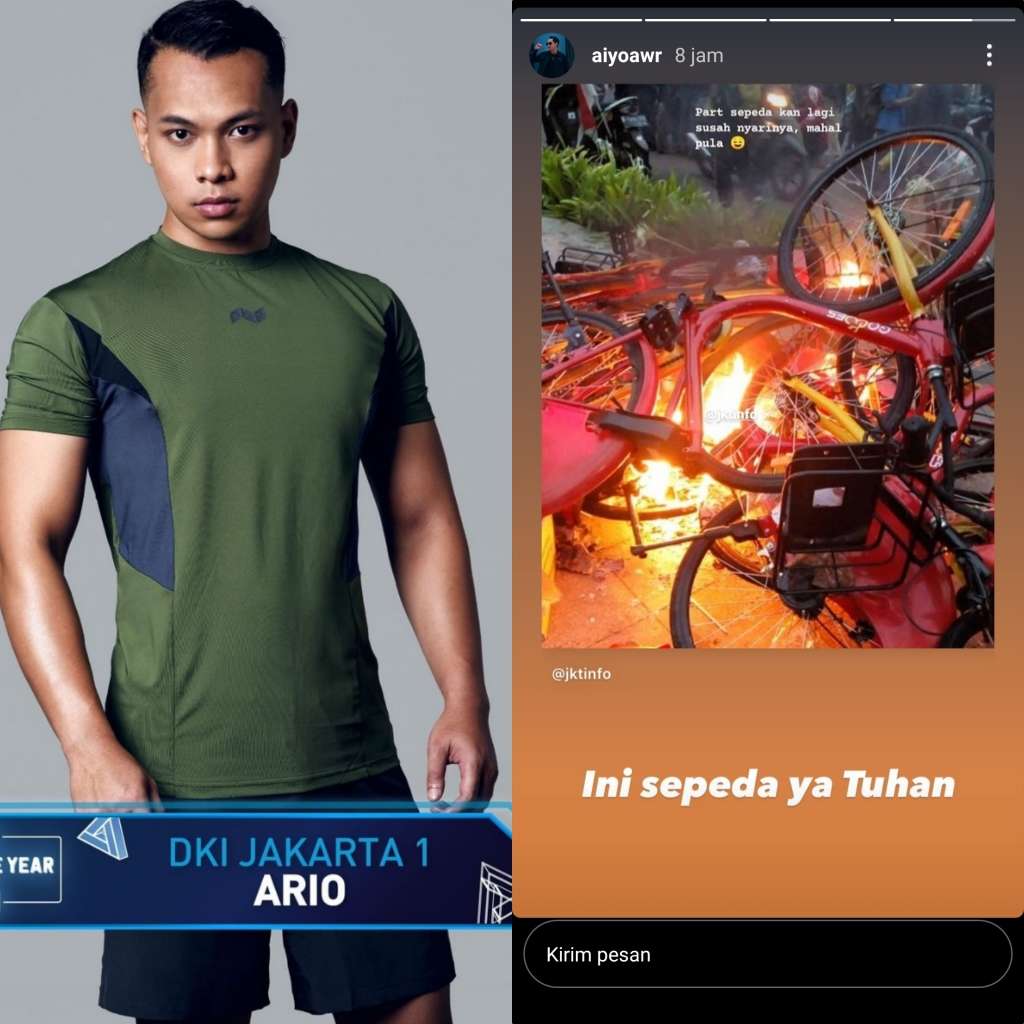 3. Ario Agung : finalis Lmen Of The Year 2020 (DKI Jakarta 1)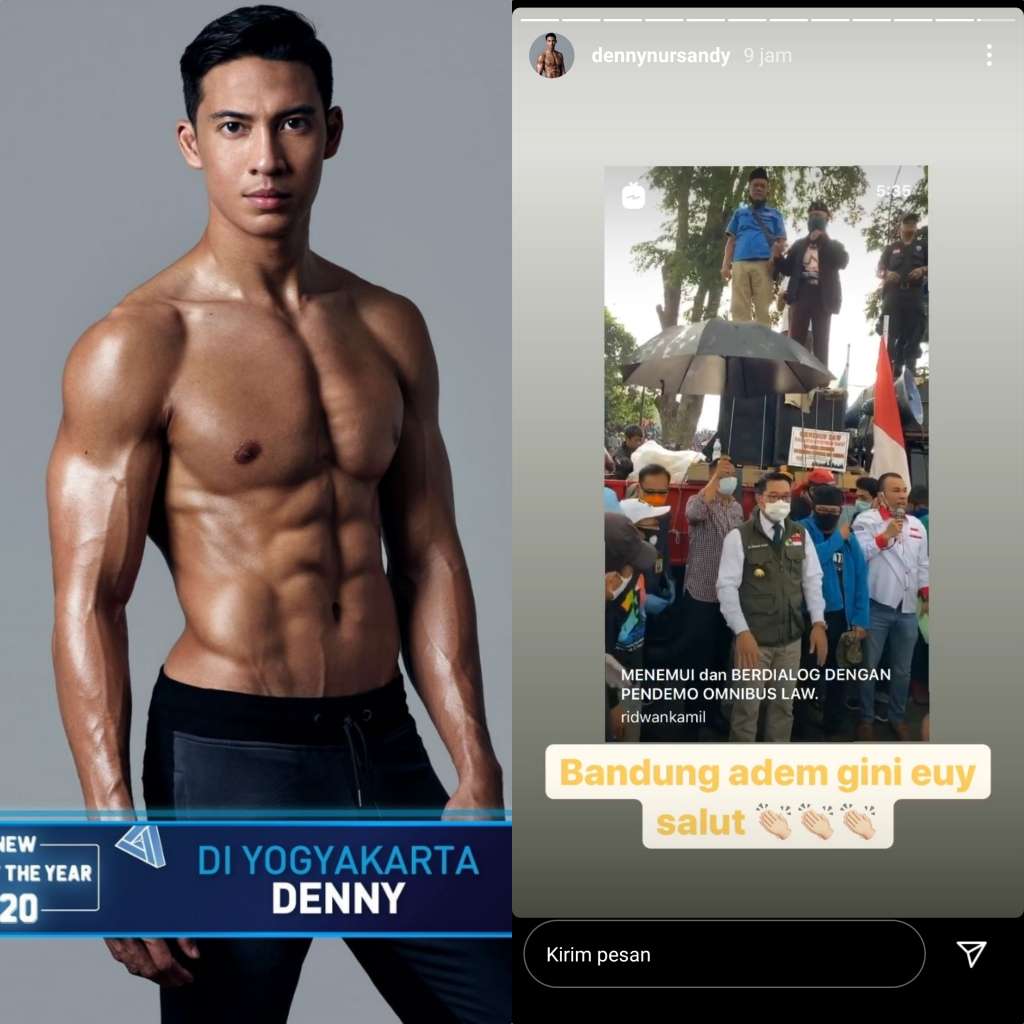 4. Raden Mas Denny Nursandy : finalis Lmen Of The Year 2020 (D.I. Yogyakarta)
5. Ratu Lucky : Puteri Indonesia Banten 2020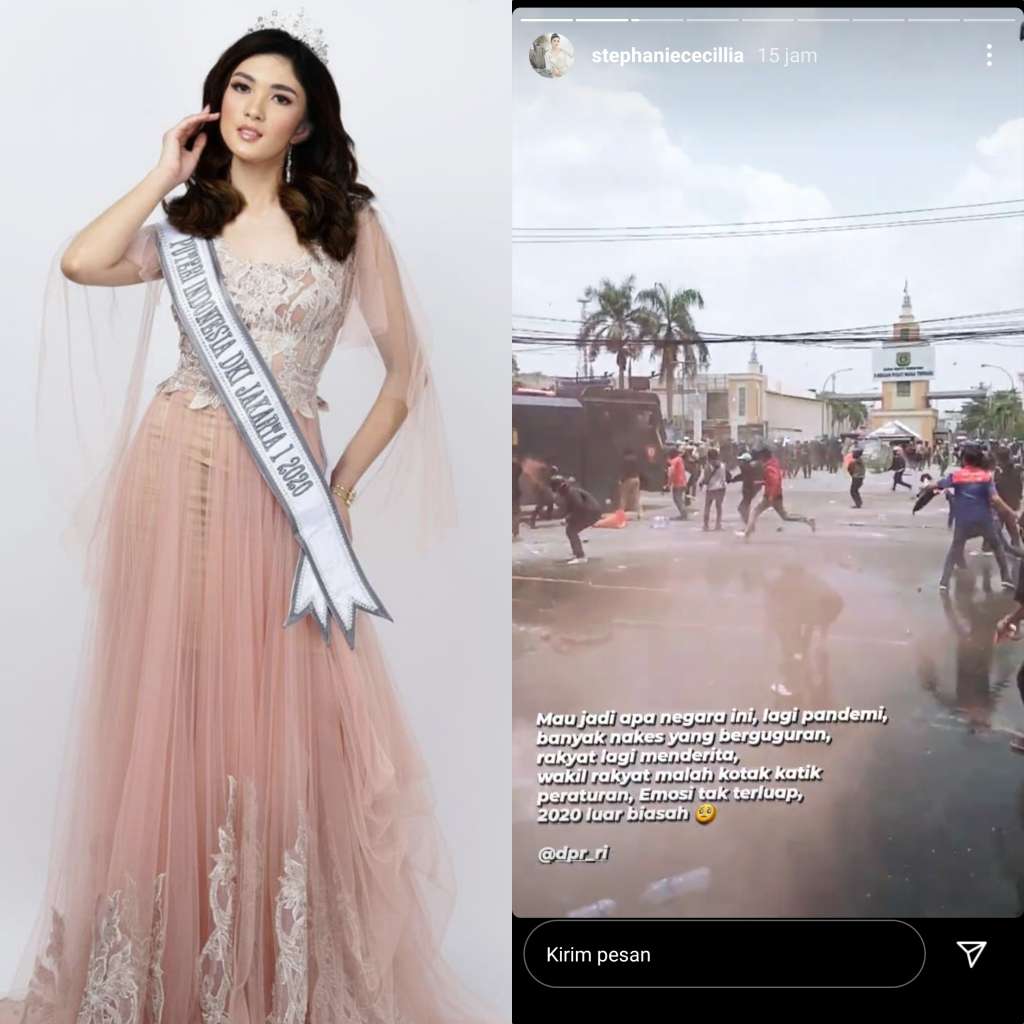 6. Stephanie Cecillia : Puteri Indonesia DKI Jakarta 1
7. Syarifah Fajri Maulidiyah : Putri Pariwisata Indonesia 2014 (Kalimantan Barat)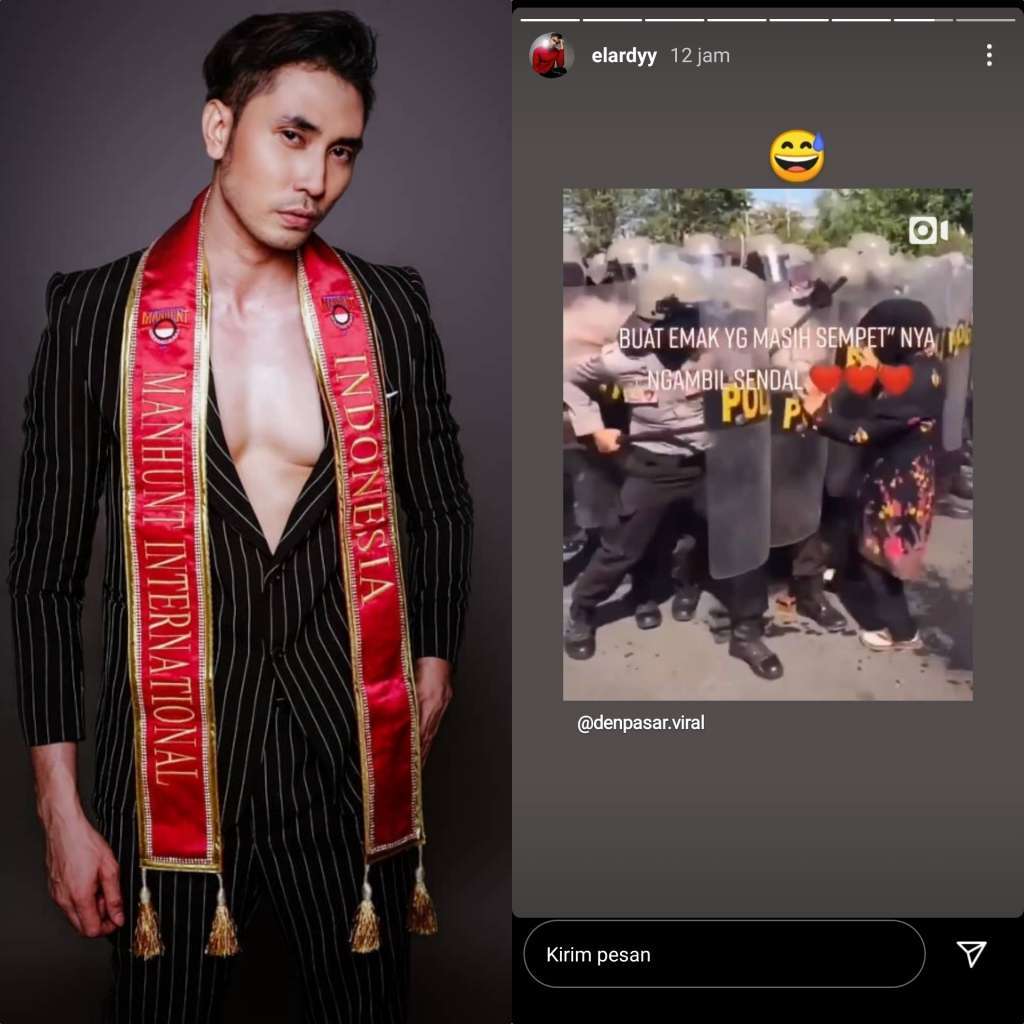 8. Elardy Tan : Manhunt International Indonesia 2019/2020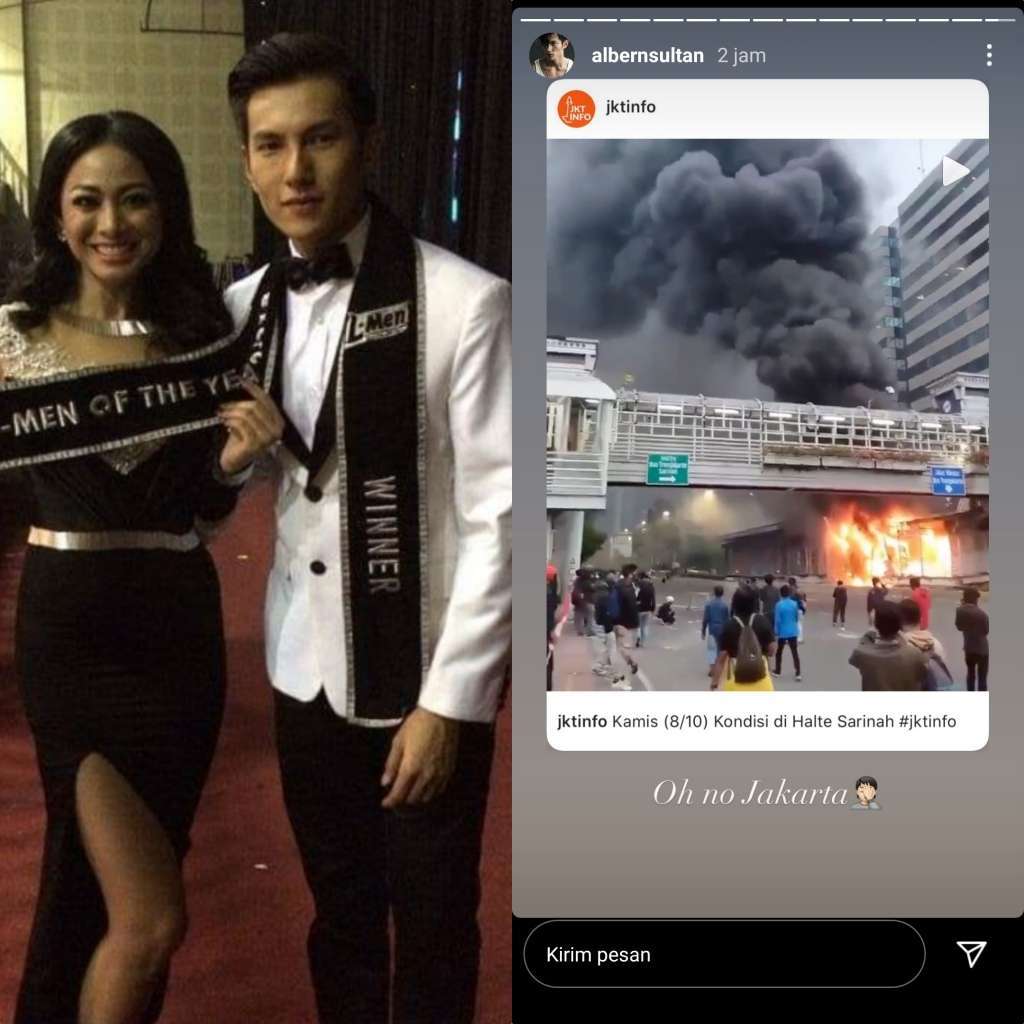 9. Albern Sultan : Lmen Of The Year 2013 & 1st RU Mister International 2013
Penulis : Irwans