Miss Universe Thailand adalah kontes kecantikan yang diadakan setiap tahun sejak tahun 2000 untuk memilih perwakilan dan dikirim ke Miss Universe. Rabu, 7 September 2020 memasuki babak penting yaitu babak preliminary atau penjurian awal sebelum masuk babak grand final yang akan diadakan 10 Oktober 2020, di True Icon Hall, Icon Siam.
Pada babak preliminary 29 finalis tampil memukau dengan menampilkan sesi national costume, swimsuit dan evening gown, dari deretan dewan juri hadir Chalita Suansane Miss Universe Thailand 2016 dan Top 6 Miss Universe 2016.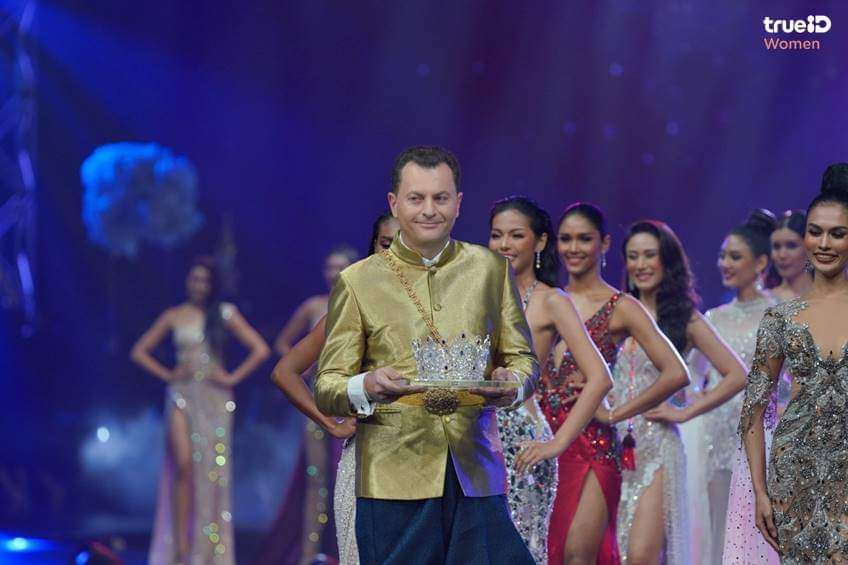 Dalam babak preliminary juga diluncurkan, mahkota terbaru "Power of Authenticity" rancangan designer Mouawad, yang juga merancang mahkota Miss Universe 2019, mahkota tersebut berwarna putih, biru dan merah melambang bendera negara Thailand. Selain mendapatkan mahkota terbaru, pemenang juga mendapatkan hadiah kendaran mobil dari brand Honda.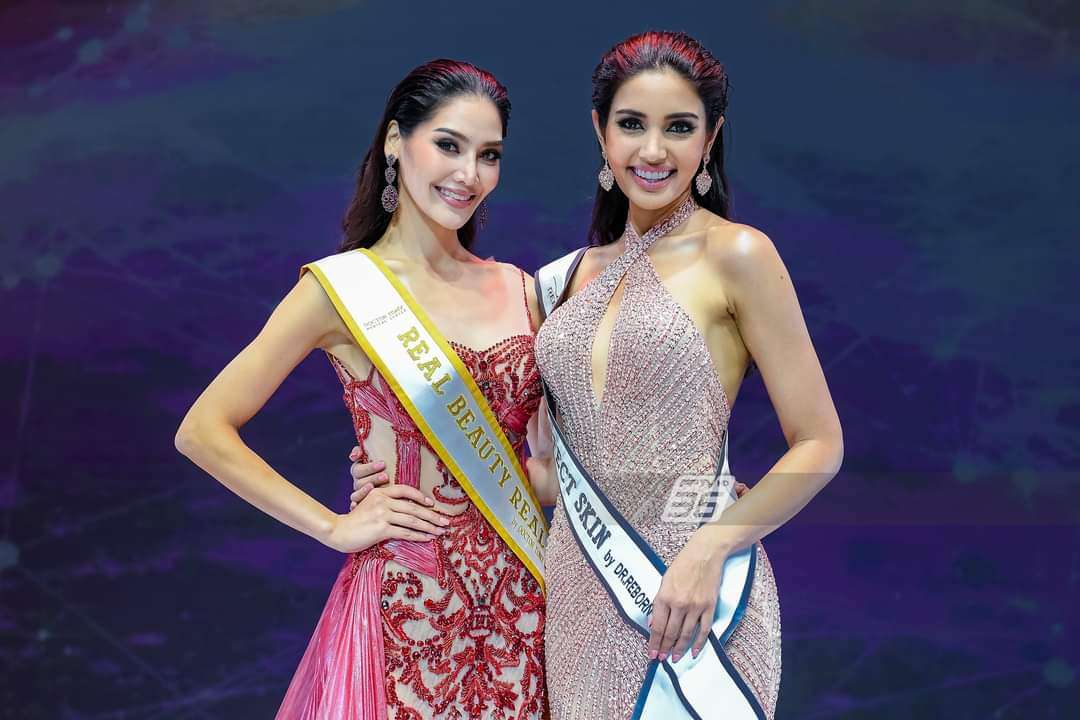 Selain itu ada finalis yang berhasil meraih spesial award Miss Universe Thailand 2020, yaitu Polfah Punika Kulsoontornrut sebagai Miss Real Beauty Real You dan Pravennar Singh sebagai Miss Perfect Skin.
Setelah melihat penampilan keseluruhan finalis, team Pageantempire akhirnya memilih 5 finalis yang berpeluang menjadi Miss Universe Thailand 2020.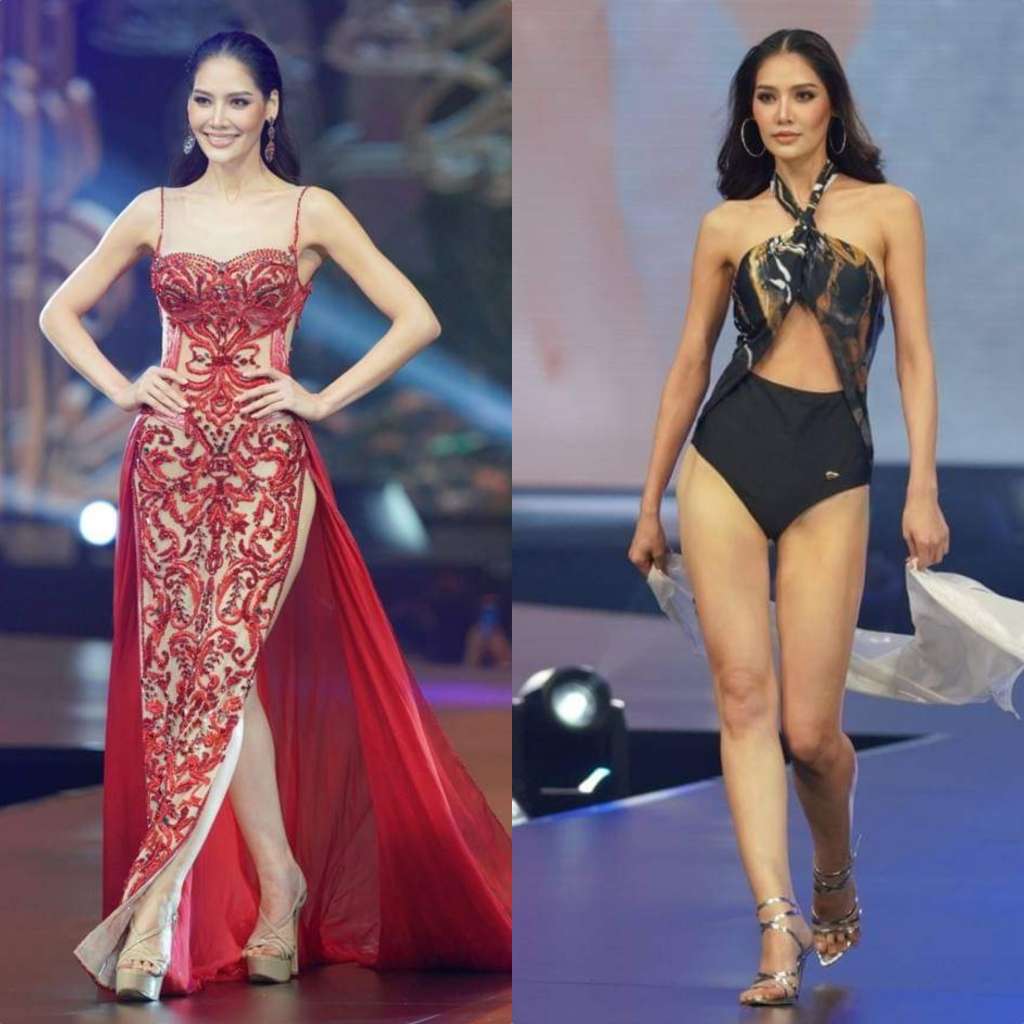 1. Polfah Punika Kulsoontornrut
Veteran Pageants yang pernah berlaga di kontes internasional, Miss Earth 2013 sebagai Miss Earth Water atau 2nd runner up dan di Miss International 2014 sebagai 2nd runner up. Masuk dalam daftar favorit winner Miss Universe Thailand 2020. Dengan penampilan yang all out dan kenyang pengalaman dunia pageants, wanita dengan tinggi 175cm berusia 27 tahun, bisa berbahasa Inggris kelahiran 9 Oktober 1992 Prachuap Khiri Khan, Thailand adalah seorang model dan personal trainer.
"Jika hidup harus berjuang sampai nafas terakhir pengalaman mengajari kamu cara melawan rasa takut atasi rintangan manfaatkan setiap detik hidupmu. Dan akan menjadi yang paling berharga jika hidup kamu sendiri adalah untuk memberi manfaat bagi orang banyak, masyarakat, dan negara"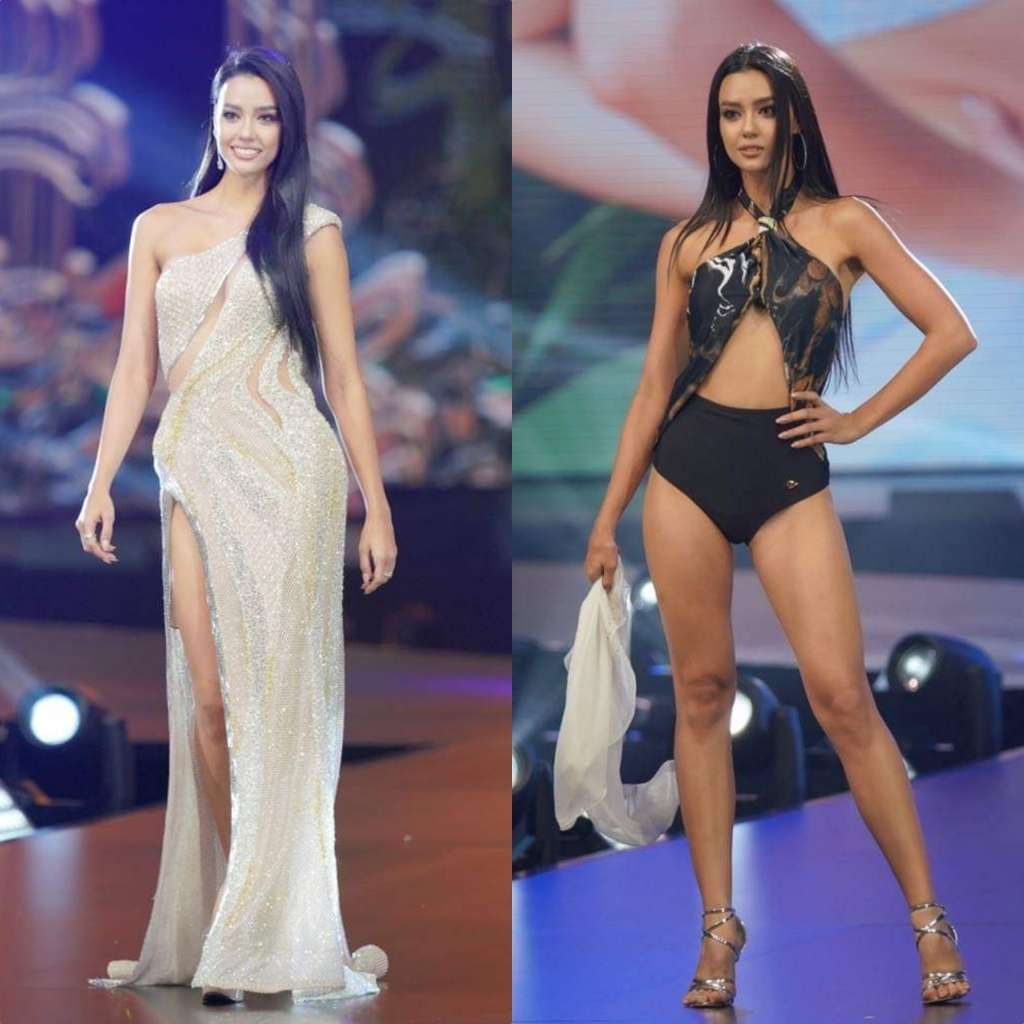 2. Amanda Chalisa Obdam
Amanda masuk daftar favorit pageants lover untuk meraih mahkota Miss Universe Thailand 2020, wanita keturunan Kanada berusia 27 tahun dengan tinggi 170cm, bisa berbahasa Inggris adalah seorang sarjana yang berprofesi sebagai model profesional.
Dalam babak preliminary penampilannya sangat memukau penonton dan banyak yang bilang ada kemiripan dengan Catriona Gray Miss Universe 2018.
"Gadis-gadis Phuket suka bepergian ke laut. Mereka suka menghadapi hal-hal baru dan selalu berusaha untuk meraih sesuatu"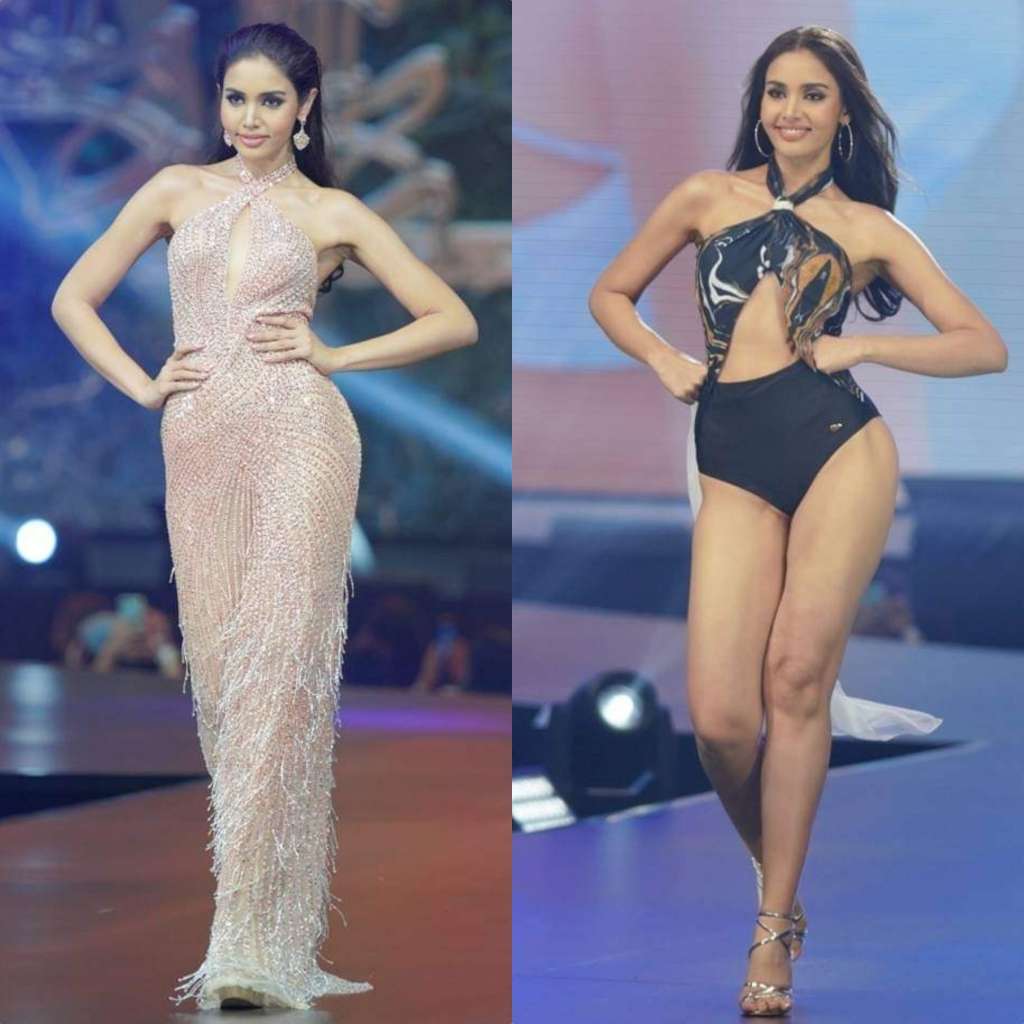 3. Pravennar Singh
Pantang menyerah Venna yang pernah meraih 3rd runner up Miss Universe Thailand 2018, masuk dalam daftar favorit untuk meraih mahkota Miss Universe Thailand 2020, wanita keturunan India berusia 24 tahun dengan tinggi 178cm bisa berbahasa Inggris dan Rusia adalah seorang sarjana yang berprofesi sebagai model.
"Hidup dalam masyarakat multikultural, bisa diterima dan dihormati, perbedaan sesama manusia sendiri untuk merepresentasikan keberagaman itu menunjukkannya, bahwa kita bisa hidup bersama dalam masyarakat. Perbedaan itu damai dan indah"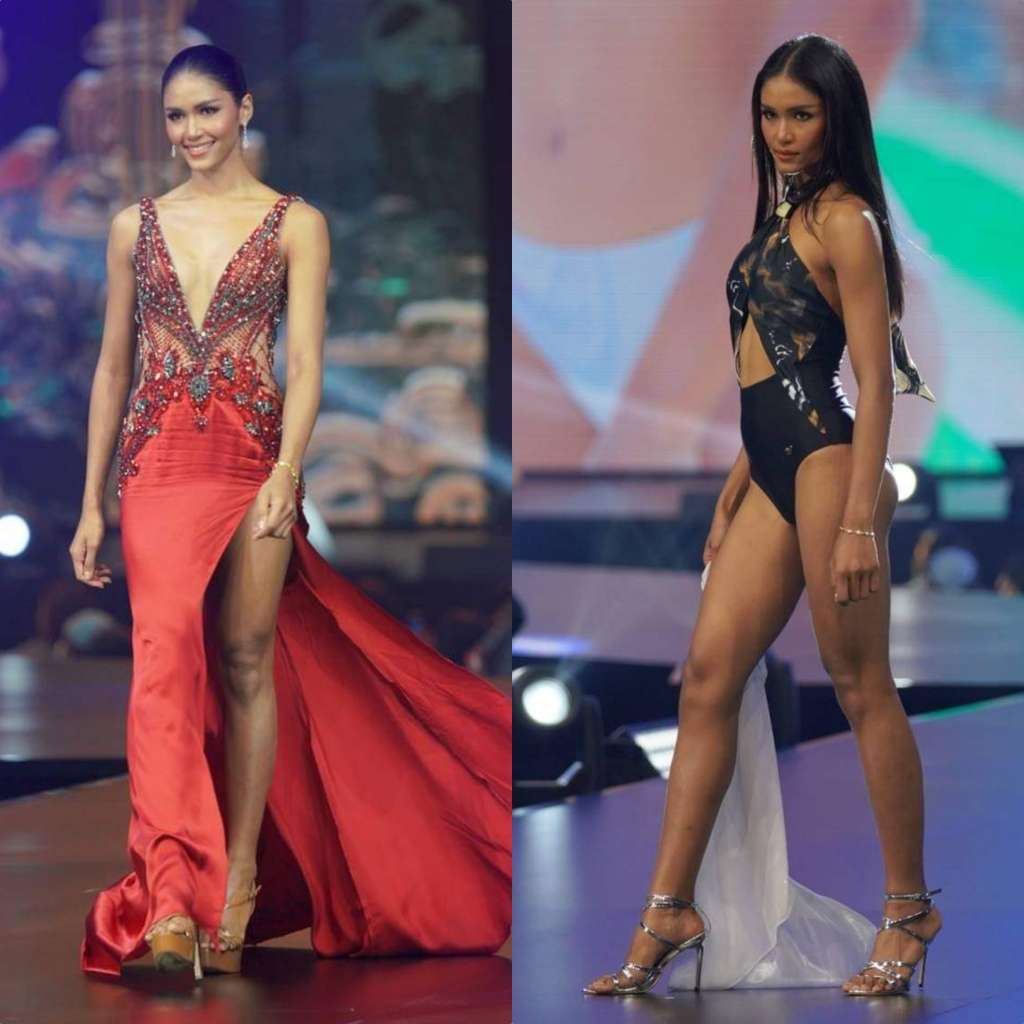 4. Praewwanit Ruangthong
Dengan pengalamannya sebagai 1st runner up Miss World Thailand 2018, Praew termasuk kuda hitam yang masuk dalam daftar favorit meraih mahkota Miss Universe Thailand 2020, wanita berusia 28 tahun dengan tinggi 172cm bisa berbahasa Inggris adalah seorang sarjana yang berprofesi sebagai model dan host.
"Seorang wanita yang tidak pernah kehilangan keyakinannya pada dirinya sendiri, bertekad, kuat, dan tidak pernah mengabaikan setiap kesempatan untuk belajar, berlatih dan berkembang dengan kesempatan yang datang. Termasuk siap membantu masyarakat dalam segala aspek"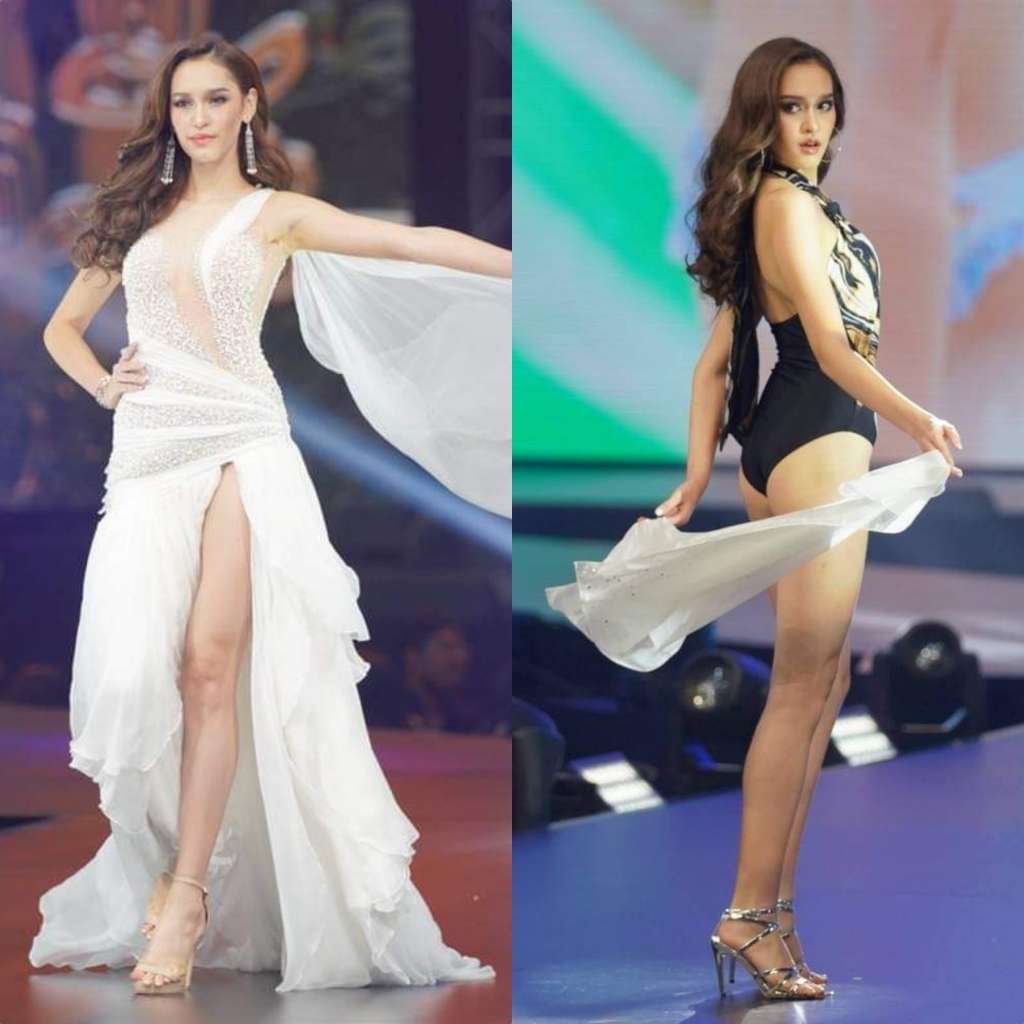 5. Emmy Kim Sawyer
Dengan wajah yang super cute, Emmy masuk dalam daftar unggulan favorit pageants lover, salah satu kontestan termuda, wanita berusia 19 tahun dengan tinggi 173cm bisa berbahasa Inggris, Prancis dan Mandarin adalah lulusan SMU yang berprofesi sebagai model dan aktris.
"Hidup Seperti Tantangan, Komitmen, Diberdayakan"
Who Will Be The Next Miss Universe Thailand 2020? Kita tunggu saja ya hasil resminya ditanggal 10 Oktober 2020 saat grand final Miss Universe Thailand 2020.
Penulis : Irwans