Tertunda, penyelenggaraan final L-Men Of The Year 2020 yang seharusnya diadakan 4 Oktober 2020 batal dilaksanakan dikarenakan adnya peraturan PSBB Total di DKI Jakarta.
Grand final L-Men Of The Year 2020 akhirnya resmi diadakan 31 Oktober 2020. Dihadiri oleh Frederika – Top 10 Miss Universe 2019 dan Ivan Kabul – L-Men Of The Year 2018 sebagai dewan juri, serta penampilan khusus musisi Rizky Febian dan Via Vallen, malam final L-Men of The Year 2020 disiarkan live di Trans7 dan dipandu duet host kocak Indra Herlambang dan Patricia Gouw.
Dari 15 kontestan yang sudah terpilih, penilaian berikutnya dilakukan dengan serangkaian agenda karantina secara virtual online dan photoshoot.
Akhirnya dewan juri memilih Okky Alparessi, seorang dosen asal Sumatera Utara sebagai juara pertama L-Men Of The Year 2020. Ini pencapain kedua Sumatera Utara menjadi juara, setelah tahun 2013 diraih oleh Albern Sultan sebagai L-Men Of The Year 2013.
Okky menjadi dosen di London School of Public Relations (LSPR) pada usia yang relatif muda. Profesi ini merupakan kontribusi Okky Alparessi untuk berkontribusi di bidang pendidikan. Hal ini dijadikannya kesempatan untuk bisa lebih mudah menularkan energi positif pada anak didiknya. Tak hanya jadi dosen, Okky juga menjabat sebagai Head of Marketing for Postgraduate Programme di LSPR & Business Institute.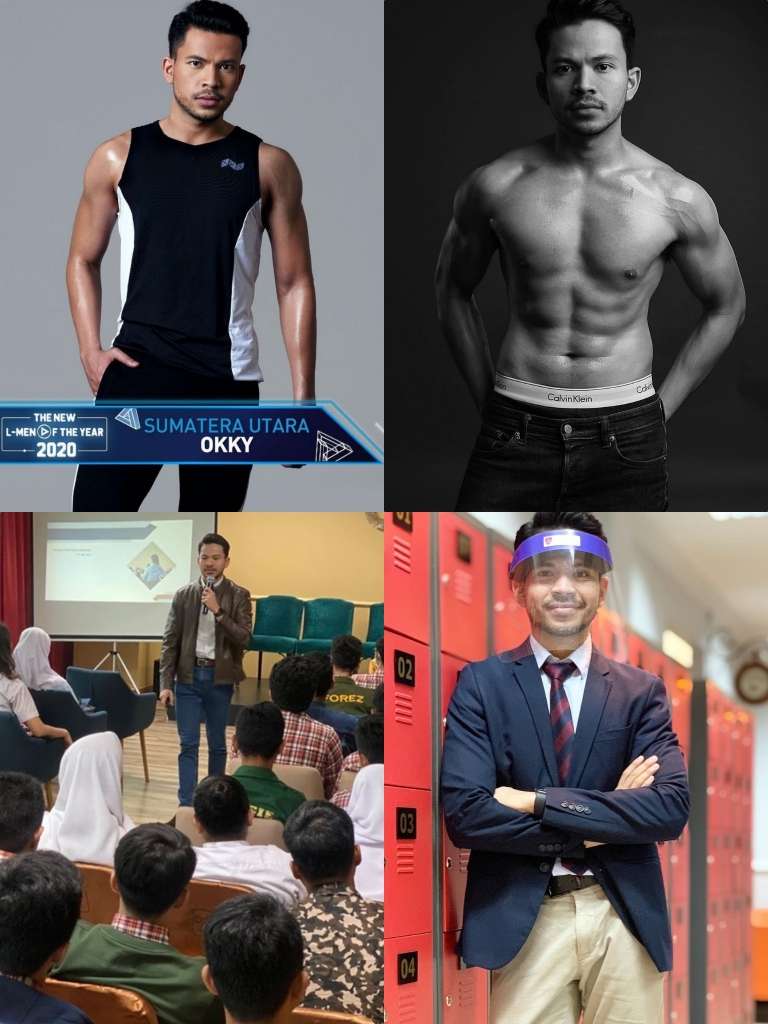 Kiprahnya sebagai dosen sekaligus staf di LSPR bukan tanpa modal. Lulusan program sarjana dan pasca sarjana jalur akselerasi di LSPR yang lahir di Sumatera Utara ini, pernah mendapatkan sertifikasi High Distinction Strategic Issues Management di Edith Cowan University, Australia.
Siapa sangka, seorang Okky memiliki kondisi buta warna. Namun Ia tidak menjadikan kondisi ini sebagai keterbatasan, tetapi motivasi untuk berkarya lebih baik. Hobinya melukis bahkan pernah membawa Okky menjuarai satu lomba. Okky menjadi bukti nyata bahwa keterbatasan bukanlah halangan untuk menekuni apapun yang kita suka lakukan. Selain melukis, Okky juga mengikuti ajang pemilihan duta wisata tahun 2011, dan terpilih sebagai Mr. Congeniality LSPR tahun 2012. Sebagai seorang yang tak pernah berhenti belajar, dia juga gemar belajar bahasa Perancis.
Okky akan dikirim ke ajang internasional mewakili Indonesia yaitu Mister Supranational 2021.
Berikut hasil lengkap malam final L-Men Of The Year 2020.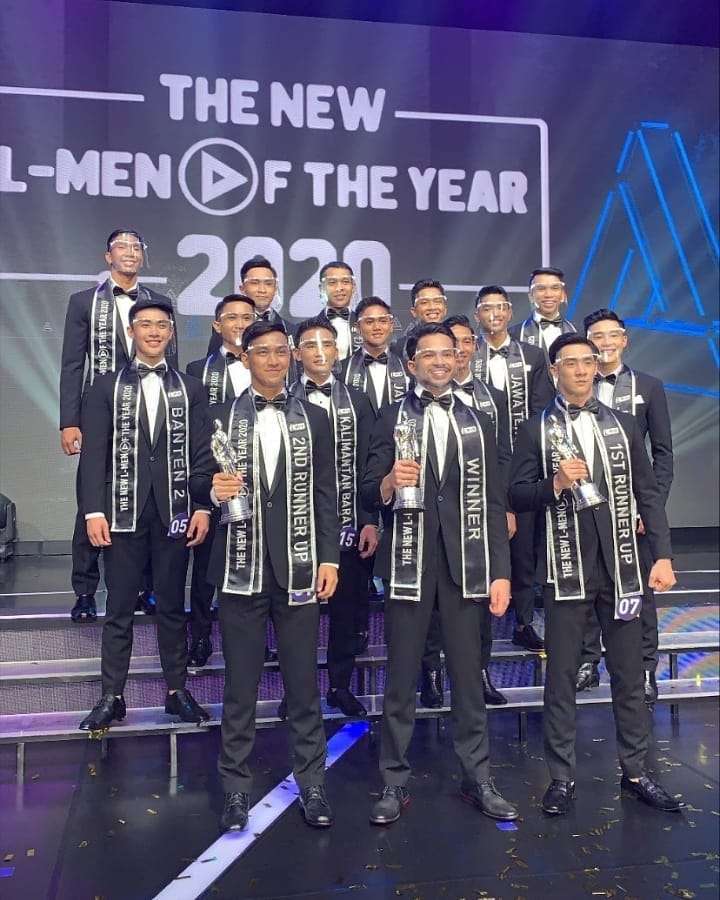 Winner : Okky Alparessi – Sumatera Utara
1st runner up : Richard Permadi – DKI Jakarta
2nd runner up : Fadhil Achyari – Aceh
Top 5
Denny (@dennynursandy) – DI Yogyakarta
Joey (@joeybndkt) – Banten 2
Top 15
1. Gusto (@agustou) – Banten 1
2. Ario (@aiyoawr) – DKI Jakarta 1
3. Andrew (@andrewse15) – Kalimantan Barat
4. Bintang (@bintang235) – Jawa Tengah 1
5. Goldi (@goldisenna) – Jawa Timur 1
6. Firas (@firasyodha) – Jawa Tengah 2
7. Iqbal (@darmawan.iqbal) – Jawa Timur 2
8. Kevin (@kevintwindicha) – Jambi
9. Reggie (@natanaelreggie) – Jawa Barat 1
10. Wilman (@willycoln96) – Jawa Barat 2
Spesial Awards
The Most Photogenic : Andrew Setiawan – Kalimantan Barat
The Best Body : Denny Nursandy – DI YogyakartaDenny (@dennynursandy) – DI Yogyakarta
The Most Inspiring Movement : Goldi Senna – Jawa Timur 1
Penulis : Irwans