Tahun Baru Imlek merupakan perayaan terpenting orang Tionghoa. Perayaan tahun baru imlek dimulai pada hari pertama bulan pertama di penanggalan Tionghoa dan berakhir dengan Cap Go Meh pada tanggal ke-15 (pada saat bulan purnama). Malam tahun baru imlek dikenal sebagai Chunji yang berarti "malam pergantian tahun".
Di Indonesia, selama tahun 1968-1999, perayaan tahun baru Imlek dilarang dirayakan di depan umum. Dengan Instruksi Presiden Nomor 14 Tahun 1967, rezim Orde Baru di bawah pemerintahan Presiden Soeharto, melarang segala hal yang berbau Tionghoa, di antaranya Imlek.
Masyarakat keturunan Tionghoa di Indonesia kembali mendapatkan kebebasan merayakan tahun baru Imlek pada tahun 2000 ketika Presiden Abdurrahman Wahid mencabut Inpres Nomor 14/1967. Kemudian Presiden Abdurrahman Wahid menindaklanjutinya dengan mengeluarkan Keputusan Presiden Nomor 19/2001 tertanggal 9 April 2001 yang meresmikan Imlek sebagai hari libur fakultatif (hanya berlaku bagi mereka yang merayakannya). Baru pada tahun 2002, Imlek resmi dinyatakan sebagai salah satu hari libur nasional oleh Presiden Megawati Soekarnoputri mulai tahun 2003.
Istilah imlek ini juga ternyata hanya bisa ditemui di Indonesia. Sedangkan dinegara lainnya mereka menyebut dengan nama yang berbeda seperti Gong Xi Fa Cai, Lunar Year atau Chinese New Year.
Adapun dalam kontes kecantikan nasional, ada banyak pelaku pageants yang merayakan karena memiliki keturunan Tionghoa, ada juga hanya untuk keperluan photoshoot saja dan menjadi juri dalam sesuatu acara.
Menyambut tahun baru Imlek 12 Februari 2021 dimana tahun ini memasuki tahun Kerbau dengan makna yang sangat keras, semoga keadaan dunia dengan masa pademi covid19 dapat segera berlalu. Dan berikut team Pageantempire merangkum, Inilah 10 Potret Puteri Indonesia Dengan Nuansa Imlek Atau Chinese New Year.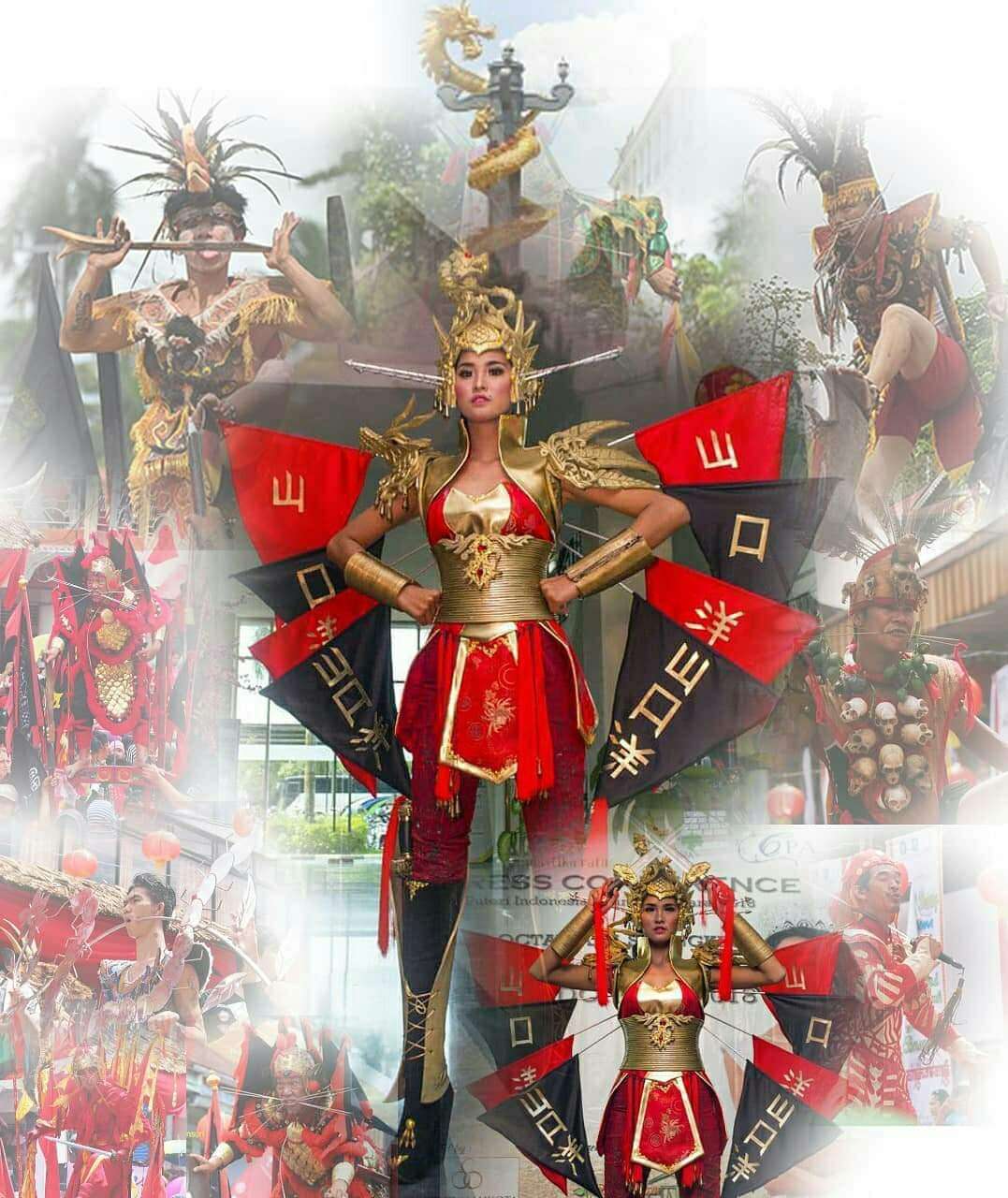 1. Wilda Octaviana Situngkir Puteri Indonesia Pariwisata 2018 & 3rd runner-up Miss Supranational 2018
Saat mengikuti Puteri Indonesia 2018, Wilda yang mewakili propinsi Kalimantan Barat, membawa traditonal costume modifikasi bertemakan Tatung : The Ancient Warior Of San Kheuw Jong rancangan designer dimasekoo43 x @oktavianengsih
Tatung dalam bahasa Hakka adalah orang yang dirasuki roh dewa atau leluhur. Dimana raga atau tubuh orang tersebut dijadikan alat komunikasi atau perantara antara roh leluhur atau dewa tersebut. Dengan menggunakan Mantra dan Mudra tertentu roh dewa dipanggil ke altar kemudian akan memasuki raga orang tersebut. Di Singkawang (San Khew Jong dalam bahasa Hakka) budaya Tatung sudah berakulturasi dengan budaya etnis dayak memiliki peran sebagai pelindung kota Singkawang dan pada perayaan cap go meh (15 hari setelah imlek) Tatung melakukan ritual pembersihan kota dengan pawai /arak2an sembari memanggil leluhur dengan beratraksi kekebalan tubuh dengan berdiri diatas pedang, menusuk – nusukkan besi ke wajah.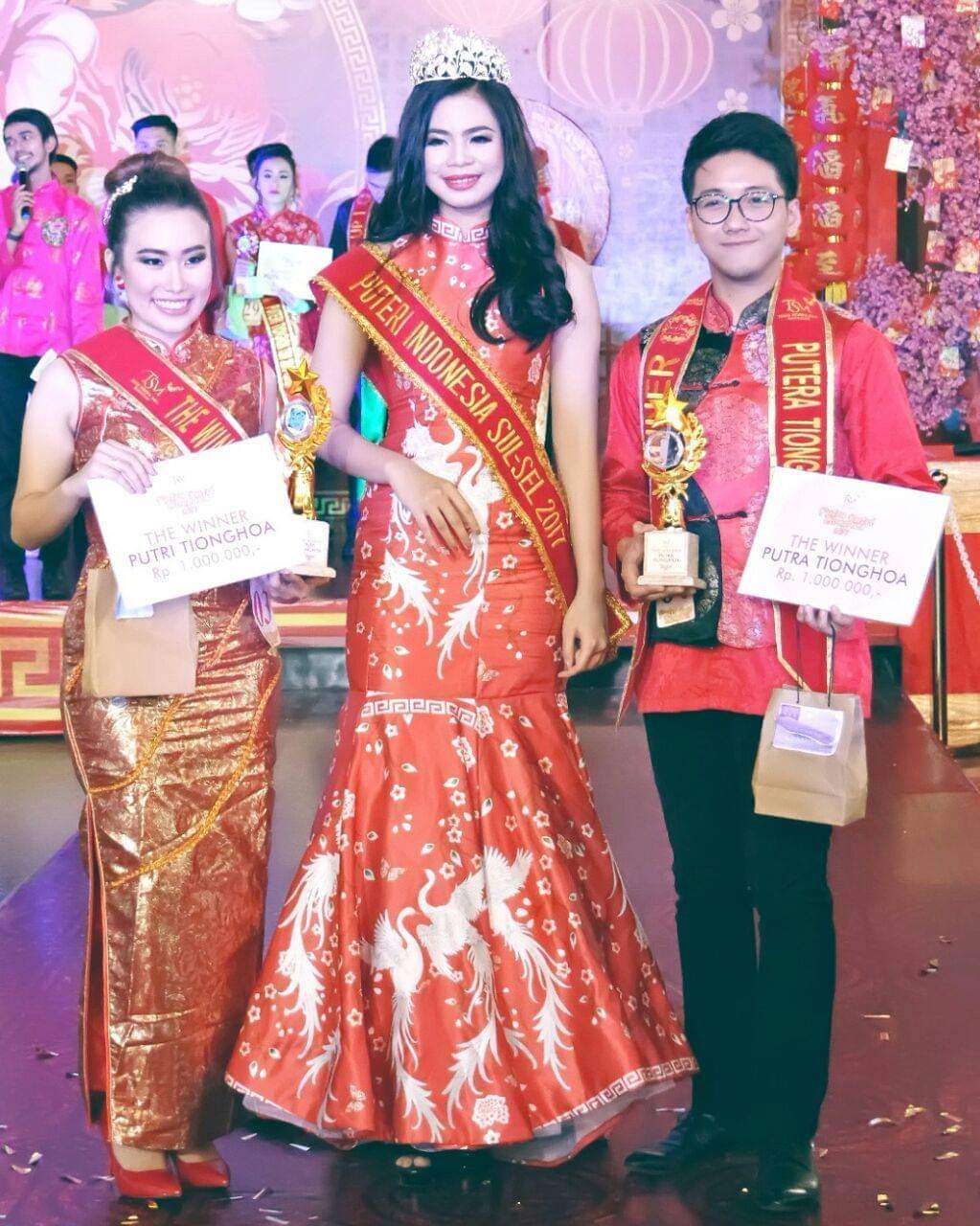 2. Nur Fitriyani Puteri Indonesia Sulawesi Selatan 2017
Nur Fitriyani menjadi juri saat pemilihan Putera Puteri Tionghoa 2017 di Makassar, Sulawesi Selatan.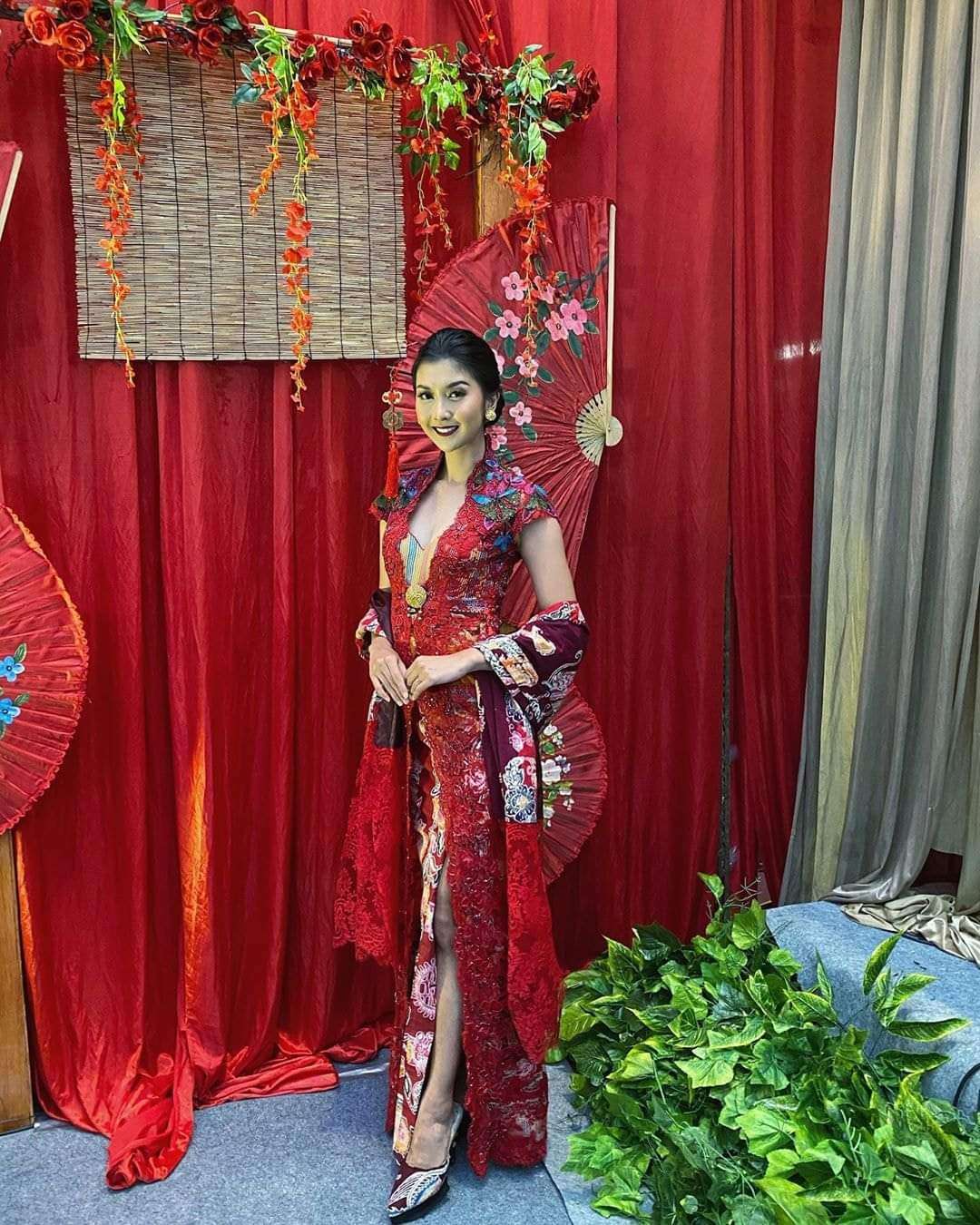 3. Kevin Liliana Miss International 2017
Kevin Liliana terlihat cantik dengan kebaya merah rancangan designer Anne Avantie saat mengisi acara Pasar Tiban Kampung Imlek 2019.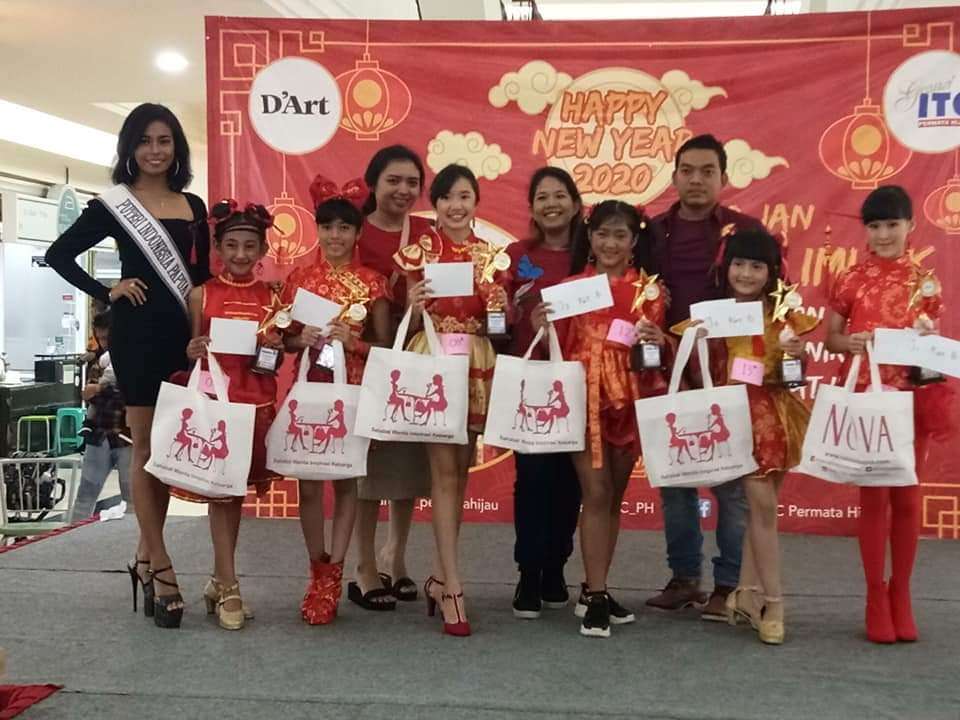 4. Julieth Wekan Puteri Indonesia Papua Barat 2019
Julieth menjadi juri Lomba Fashion Show Casual Imlek Grand ITC Permata Hijau pada tanggal 18 Januari 2020.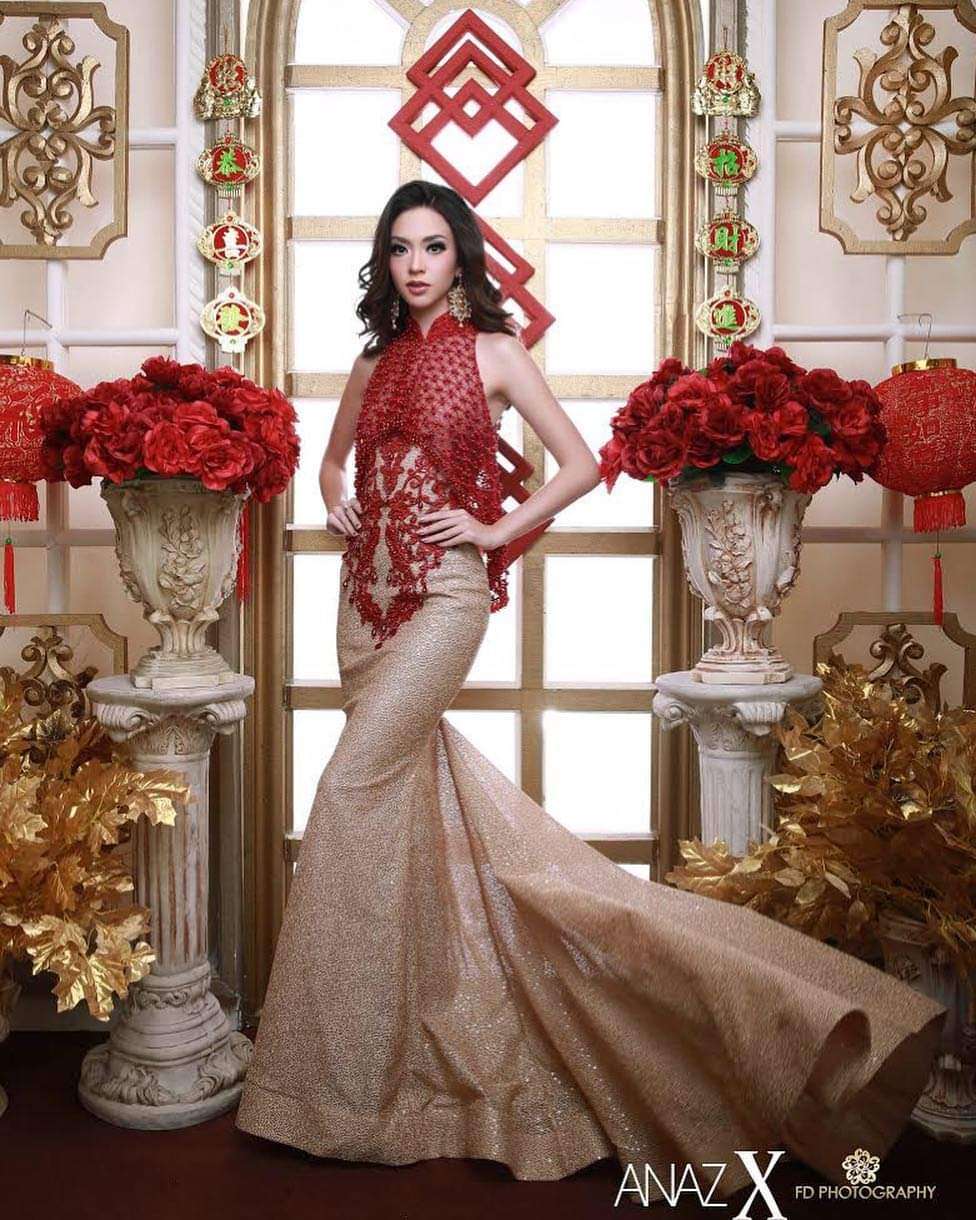 5. Karina Nadila Puteri Indonesia Pariwisata 2017 & Top 25 Miss Supranational 2017
Karina Nadila tampil cantik saat menjadi model photoshoot untuk designer Anaz dalam koleksi busana bertema "Chinese New Year 2018".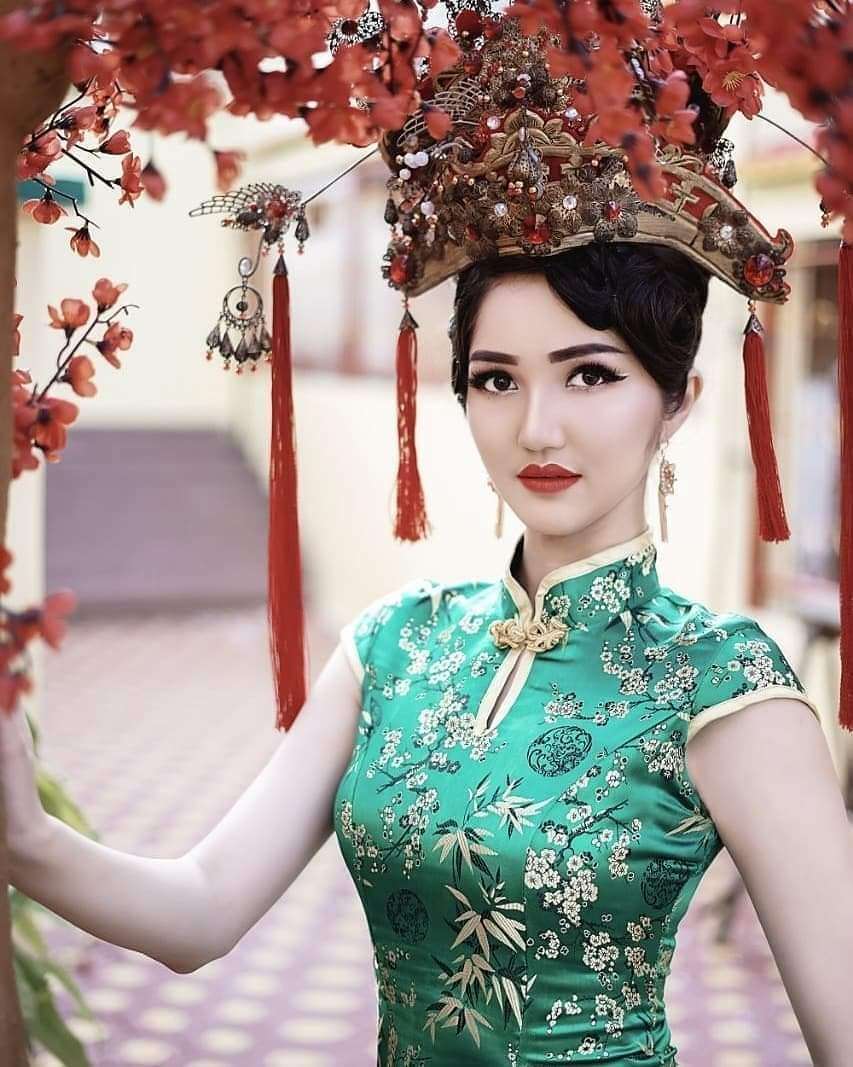 6. Sonia Fergina Citra Puteri Indonesia 2018 & Top 20 Miss Universe 2018
Sonia tampil cantik dalam sebuah photoshoot "Happy Chinese New Year 2018"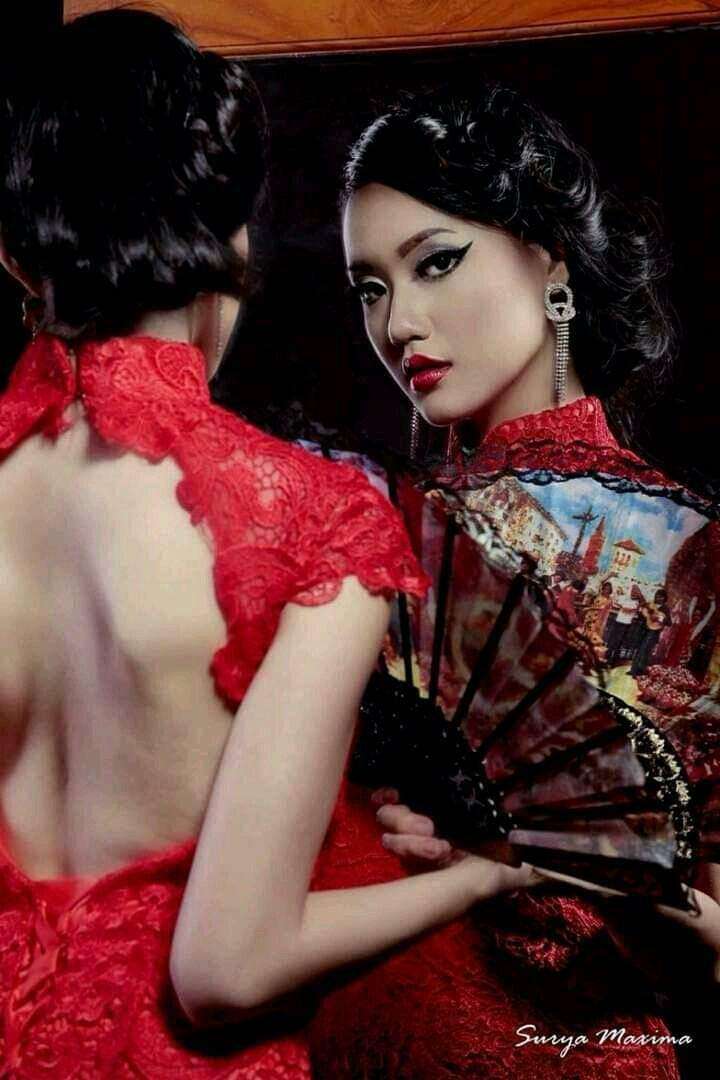 7. Felice Hwang Puteri Indonesia Lingkungan 2016 & 2nd Runner-up Miss International 2016
Memiliki keturunan Tionghoa, photoshoot Felice memakai busana chongsam tampak jelas nuansa Chinese New Year.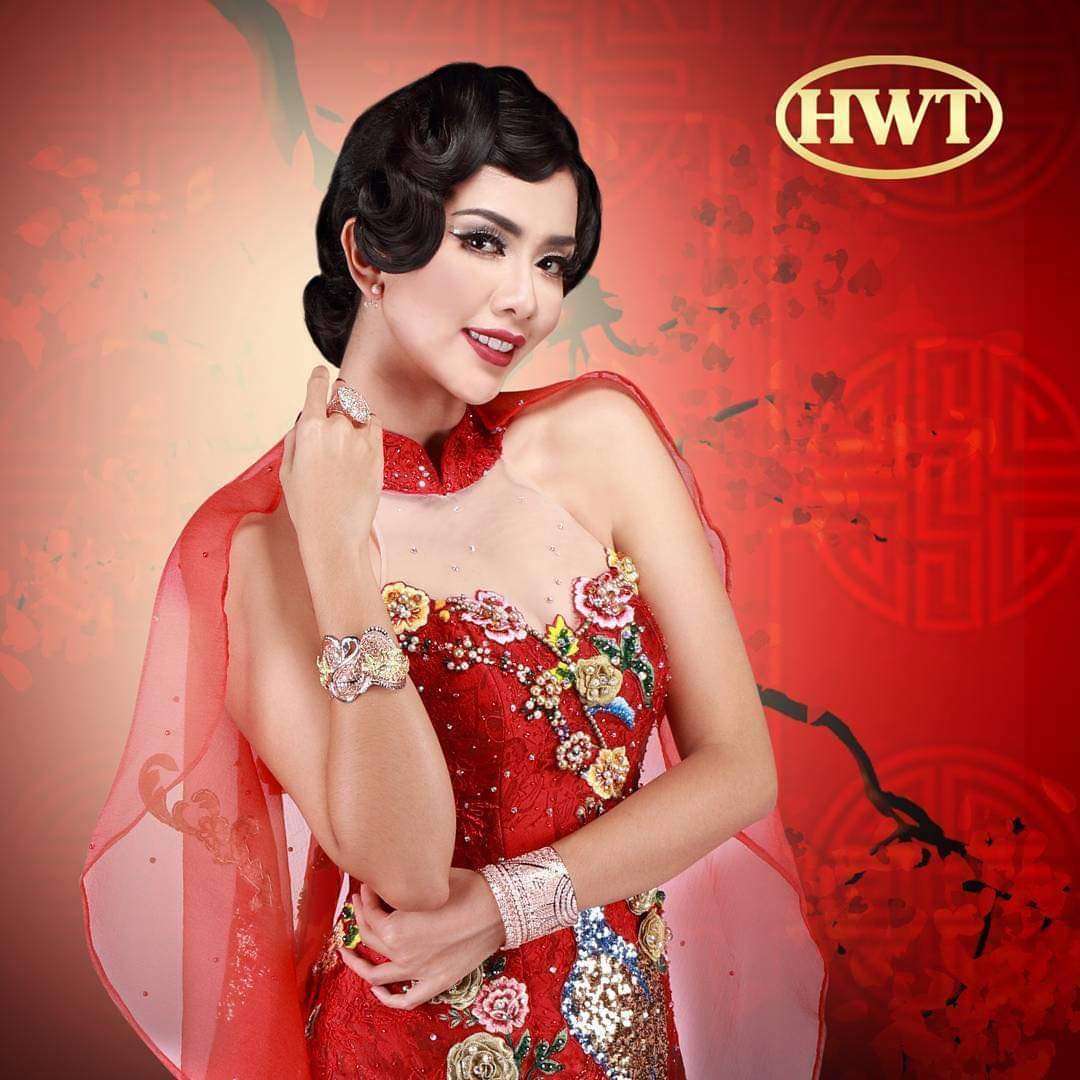 8. Dea Goesti Rizkita Puteri Indonesia Perdamaian 2017 & Top 10 Miss Grand International 2017
Photoshoot Happy Chinese New Year 2018, Dea dengan hwtgold jewelry mahkota Puteri Indonesia.
9. Ayu Maulida Puteri Indonesia 2020
New photoshoot Ayu Maulida Miss Universe Indonesia 2020 dengan tema "Chinese New Year" rancangan designer Sebastian Gunawan.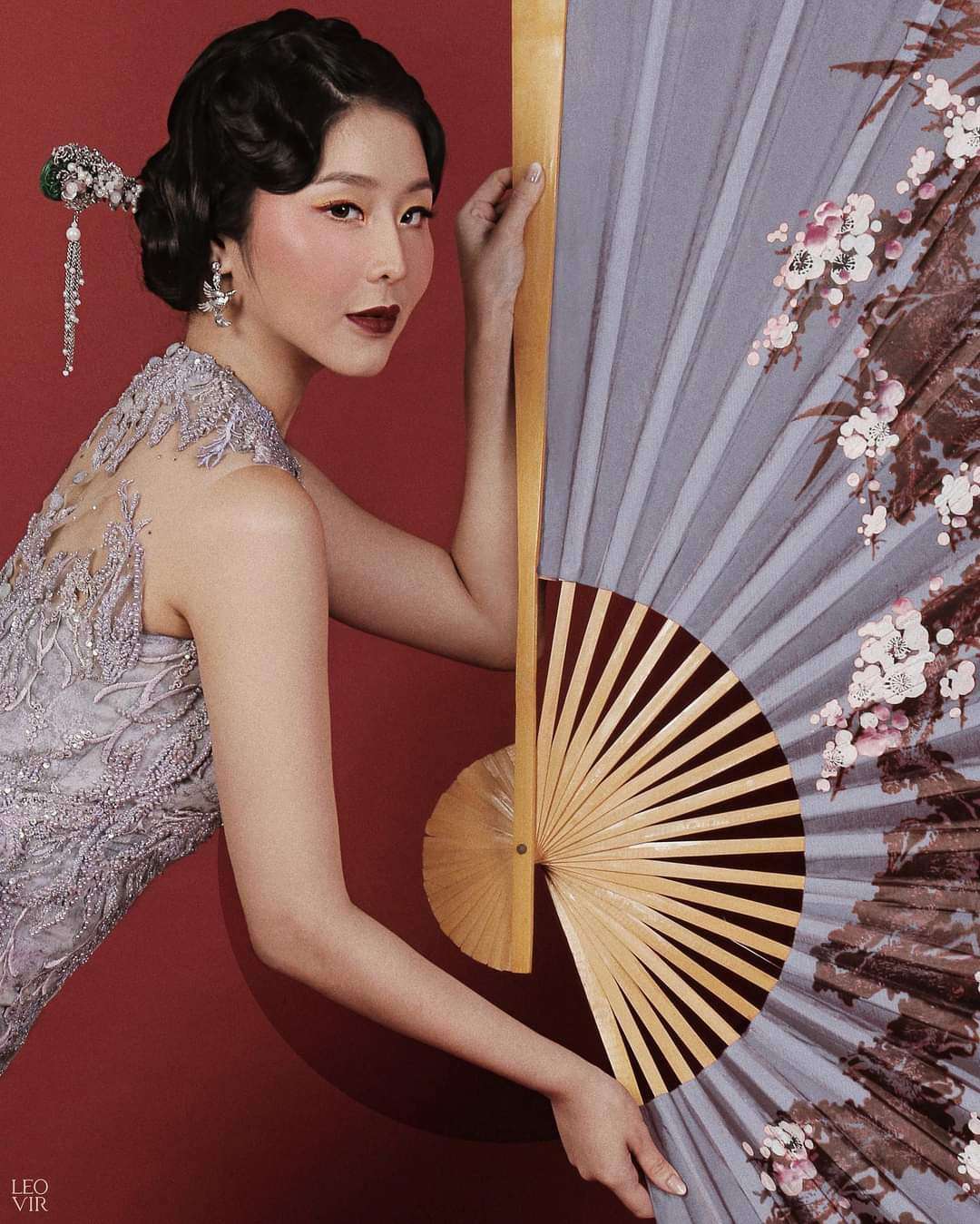 10. Ayu Saraswati Puteri Indonesia Lingkungan 2020
Terbaru datang dari Miss International Indonesia 2020, Ayu Saraswati dalam new photoshoot Chinese New Year.
Penulis : Irwans