Gak ada angin ga ada badai, tetiba Miss Universe membuat keputusan heboh bahwa edisi ke-70 Miss Universe 2021 akan diadakan bulan Desember di Eilat, Israel.
Eilat atau Elat merupakan nama kota yang terletak di Israel bagian selatan. Kota ini diapit oleh Taba, Mesir dan Aqaba, Yordania. Eilat terletak di bagian utara Teluk Aqaba, bagian timur Laut Merah. Kota ini memiliki rata-rata suhu udara sekitar 40 °C pada musim panas.
Keputusan yang tidak populer ini menimbulkan pro dan kontra didunia pageants. Isu berkembang banyak gelombang protes bermunculan. Dan berikut 7 kabar terkini Israel sebagai tuan rumah Miss Universe 2021.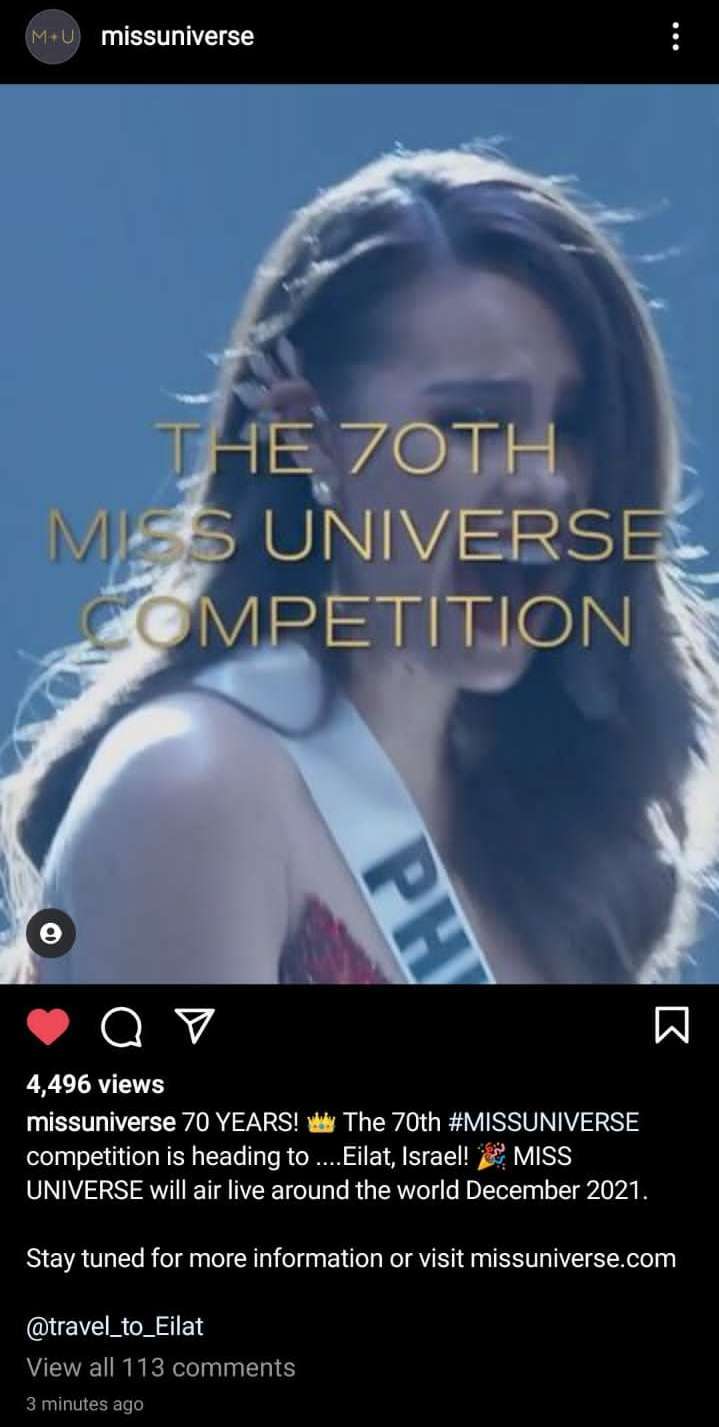 1. 30 Negara Tidak Mengakui Israel.
Dikutip dari Suara.com ada 30 negara yang tidak mengakui Israel sebagai negara akibat konflik panjang dengan negara Palestina.
30 negara tersebut adalah Venezuela, Korea Utara, Kuba, Bhutan, Nigeria, Mali, Malaysia, Iran, Indonesia, Brunei Darussalam, Bangladesh, Afghanistan, Yaman, Tunisia, Suriah, Sudan, Somalia, Arab Saudi, Qatar, Oman, Maroko, Libya, Lebanon, Kuwait, Irak, Djibouti, Komoro, Bahrain, Aljazair dan Pakistan.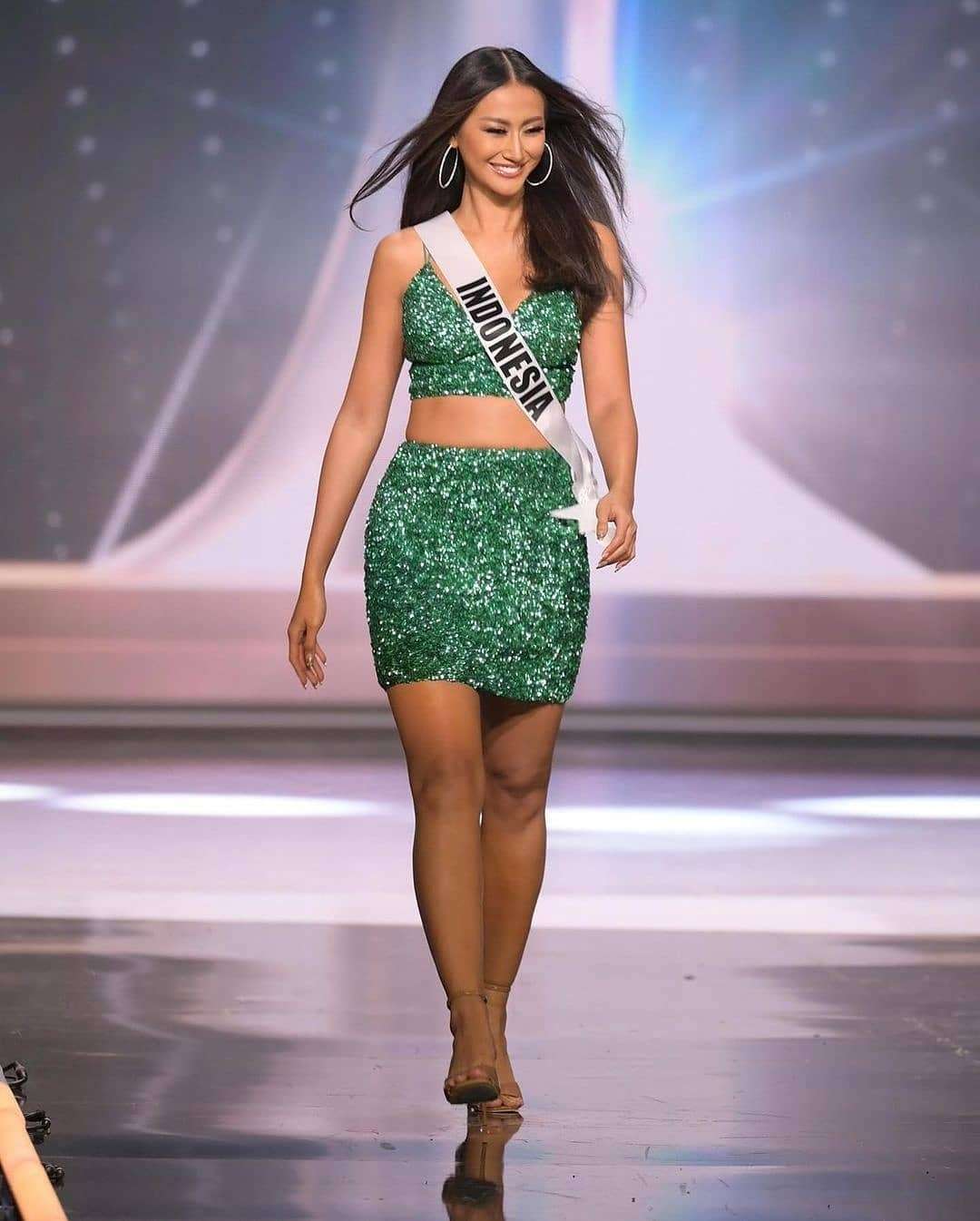 2. 7 Negara Aktif Di Miss Universe Terindikasi Akan Withdraw Salah Satunya Indonesia.
Masalah isu agama dan politik konflik Israel dengan Palestina. Menjadi isu utama banyaknya negara peserta Miss Universe terindikasi akan mulai withdraw alias mundur di Miss Universe edisi ke-70.
Negara tersebut adalah Venezuela, Kuba, Indonesia, Malaysia, Nigeria, Sudan dan Lebanon. Namun daftar tersebut bisa saja bertambah lebih banyak lagi, jika gelombang anti Israel bermunculan.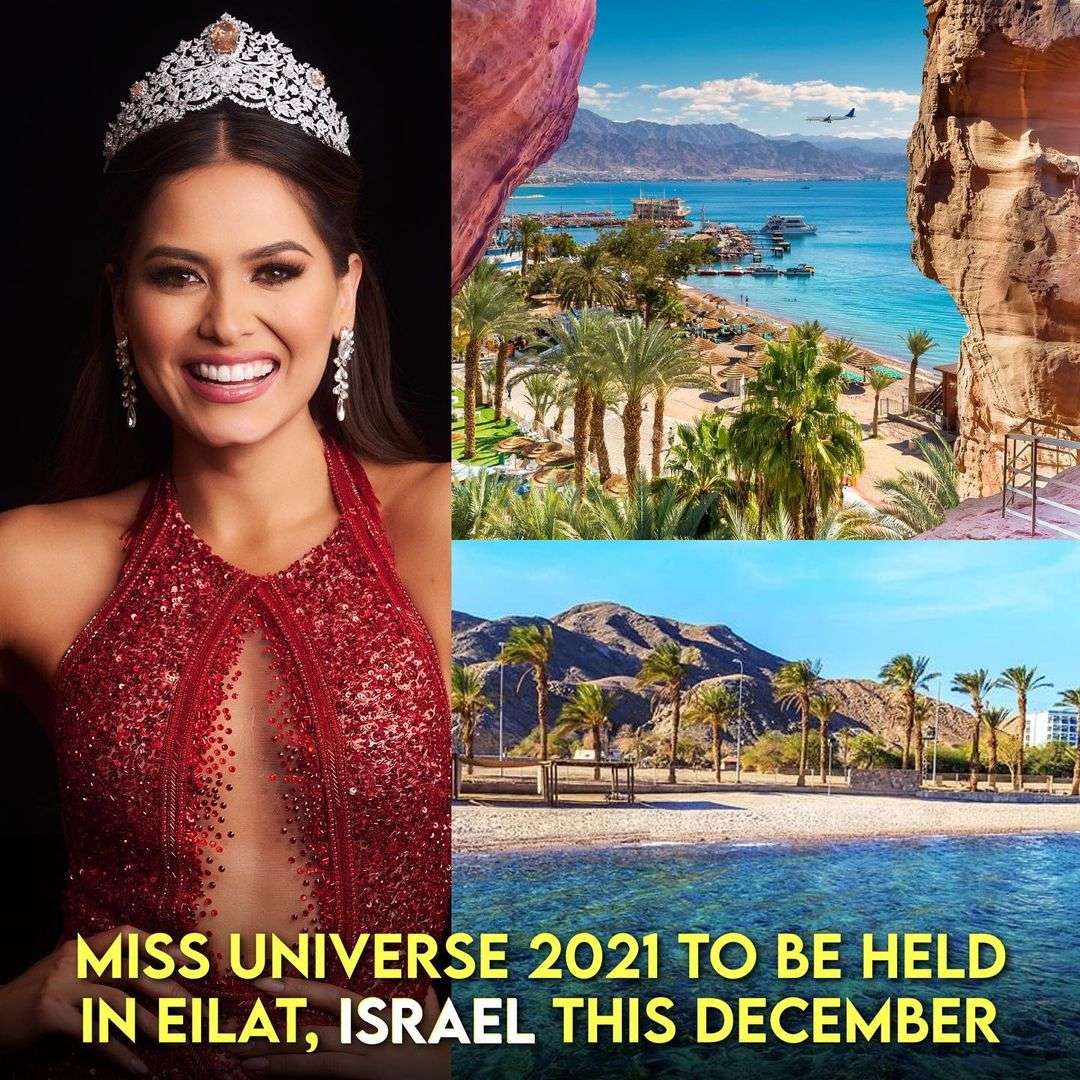 3. Israel Menawarkan Diri Jadi Tuan Rumah Miss Universe Sejak Tahun 2019.
Dilansir dari Times of Israel, negara tersebut di tahun 2019 sudah menawarkan diri menjadi tuan rumah Miss Universe. Namun sayang batal dan Miss Universe 2019 tetap diadakan di Amerika Serikat.
Beberapa produser Israel dikabarkan beberapa kali melakukan negosiasi dengan penyelenggara Miss Universe di Tel Aviv dan New York.
Ada dua nama yang beredar yaitu Danny Ben Naim dan Assaf Belcher, kedua nama tersebut yang pernah membawa Madonna untuk konser di Israel diduga menjadi produser Miss Universe 2021 di Eilat, Israel.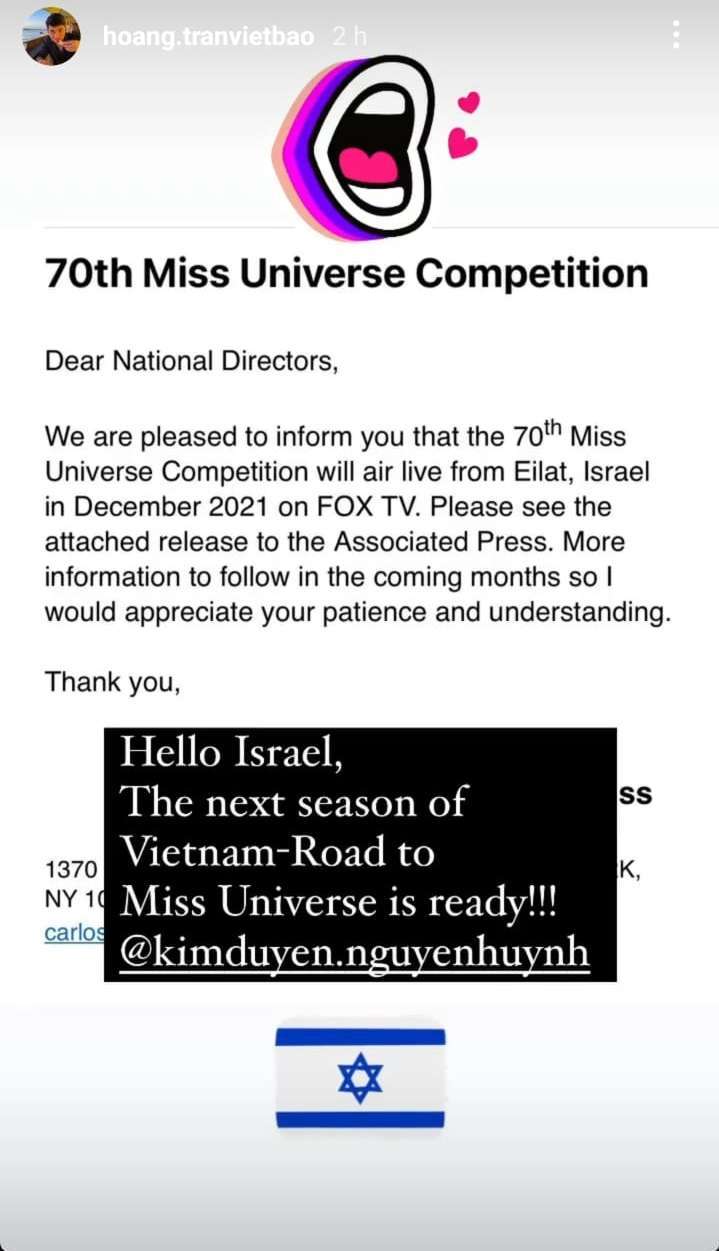 4. National Director Mulai Berikan Reaksi.
Vietnam sempat melakukan negosiasi beberapa kali dengan Miss Universe Organization untuk penyelenggaraan Miss Universe edisi berikutnya.
Sayangnya selalu mentok dan tidak berhasil, terakhir Miss Universe diadakan di Vietnam tahun 2008 dengan pemenang Dayana Mendoza dari Venezuela.
Terkini! Hoang Tranvetbao selaku National Director Miss Universe Vietnam kembali berkicau di IG Storynya dengan menyatakan Next Edition Miss Universe diadakan di Vietnam.
Dibawah naungannya Vietnam kembali masuk Top 5 Miss Universe 2018, Top 20 Miss Universe 2019 dan Top 21 Miss Universe 2020. Setelah vakum 10 tahun, terakhir placed ditahun 2008.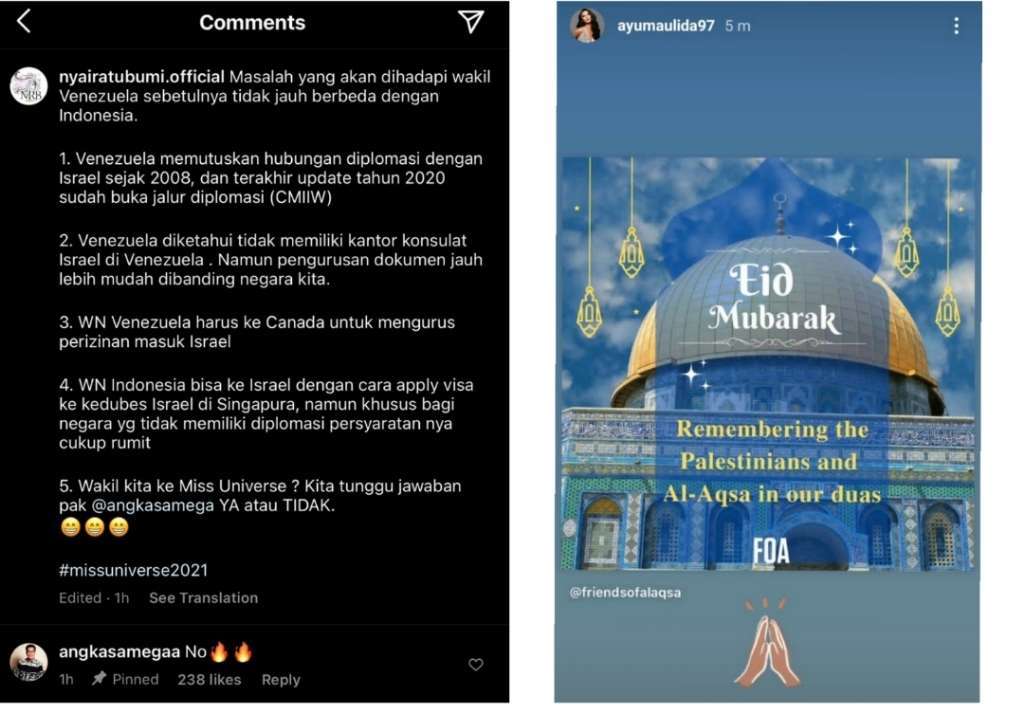 5. Puteri Indonesia Berikan Opini Indonesia di Miss Universe dan Dukungan Untuk Palestina.
Pak Mega Angkasa (Mustika Ratu Head of Communication and Public Relation of Puteri Indonesia) tertangkap memberikan opininya diakun portal pageants Nyai Ratu Bumi, dengan komennya 'No' sambil menambahkan emotion nyala api.
Serta Ayu Maulida Puteri Indonesia 2020 dan Top 21 Miss Universe 2020. Mulai terang-benderang memberikan dukungannya kepada negara Palestina, saat mengucapkan Hari Raya Idul Adha 1442 Hijriah, melalui IG Storynya.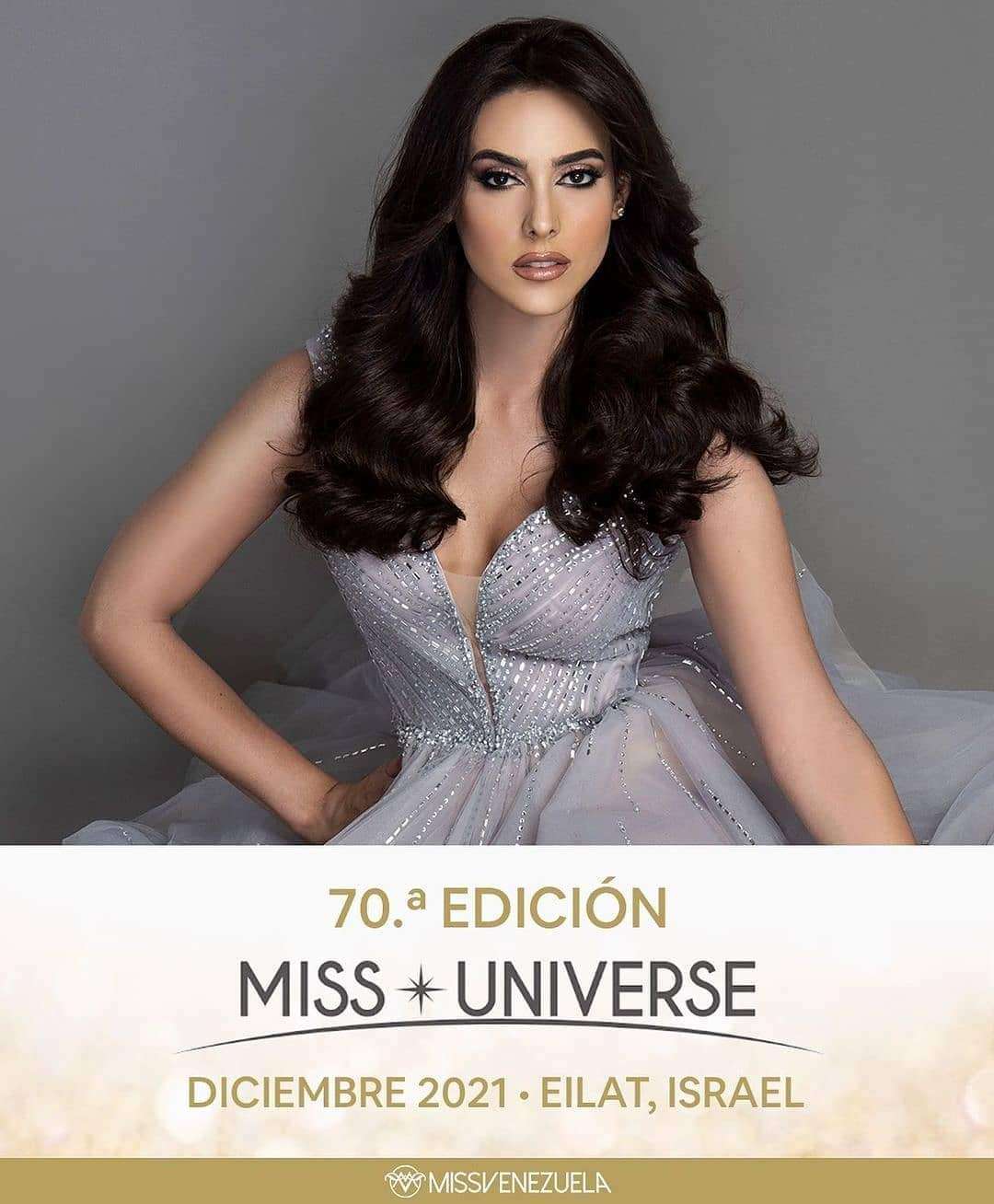 6. Venezuela Tetap Kirim Wakil di Miss Universe 2021.
Venezuela mengkonfirmasi akan tetap mengirimkan wakil ke Miss Universe 2021 di Eilat, Israel.
Reposted from @missvenezuela ¡Nos vamos para #Eilat #Israel ??!
El día de hoy la organización @missuniverse anunció que la próxima edición del certamen internacional será realizada el venidero mes de diciembre desde la majestuosa #TierraSanta ?.
Nuestra hermosa representante @luisimateran #MissUniversoVenezuela2021 ??, tendrá el honor de participar en esta inolvidable edición universal ??✨.
¡Regalémosle a Luiseth nuestras mejores energías ?, en este camino que oficialmente ya tiene mes y lugar de celebración ?!
Fotógrafo: @guillefelizola
Maquillaje y estilismo: @erickgab
Vestido: @rosewood_vzla
Accesorios: @storelola
7. Pageants Is Bisnis.
Meski mendapatkan gelombang reaksi dari pro dan kontra dari berbagai negara peserta. Sepertinya Miss Universe 2021 tetap akan berlanjut.
Kepastian Miss Universe edisi ke-70 diadakan di Eilat, Israel sudah mencapai 90%, info terkini kementrian pariwisata Israel menjadi sponsor utama dan ditambah lagi sudah banyak masyarakat Israel yang di vaksin, serta menurunnya angka penyebaran covid19.
Miss Universe yang berkantor pusat di New York, Amerika Serikat mempunyai hubungan diplomatik erat dengan Israel. Akan mengirim Miss Universe 2020 Andrea Meza dan pihak organisasi dalam waktu dekat akan berangkat ke Eilat, Israel untuk meninjau persiapan yang akan diadakan bulan Desember 2021.
Kesimpulan dari 7 kabar tersebut :
Jika perwakilan Indonesia benar-benar withdraw (mundur), maka Miss Universe edisi ke-70 perhelatan kontes kecantikan terbesar tersebut akan terasa hambar dengan tidak terdengar gaungnya sama sekali, dengan kehadiran Pageants Lover Indonesia yang selalu membuat keramaian serta dukungannya untuk wakil Indonesia, diberbagai sosial media.
Namun apapun itu, kita menunggu kabar dan putusan terbaik yang akan dirilis secepatnya oleh Yayasan Puteri Indonesia selaku pemegang lisensi Miss Universe.
Penulis : Irwans