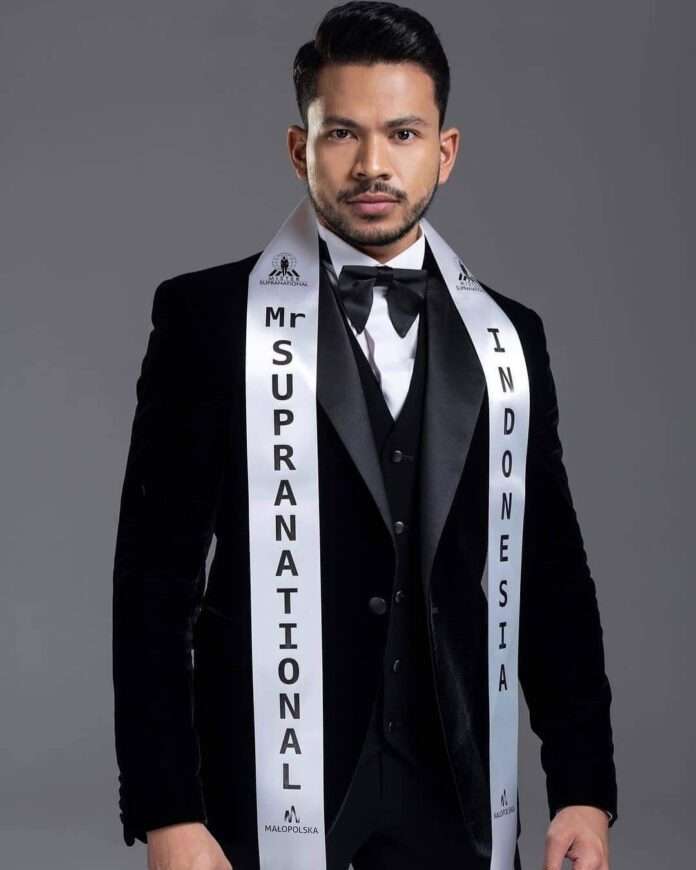 Babak penting malam final Mister Supranational 2021 akan dimulai 21 Agustus 2021 (waktu Polandia) dan untuk Indonesia 22 Agustus (jam 20:00 waktu Indonesia) akan disiarkan secara live streaming di akun YouTube Miss Supranational.
Mister Supranational 2021 diikuti 34 negara, dimana karantina dipusatkan di kota Malopolska, Polandia 13 – 21 Agustus 2021.
Semua kontestan berpeluang menjadi pemenang, namun dari semua itu tahun inilah waktunya Indonesia meraih mahkota impiannya.
Indonesia yang sudah berpartisipasi sejak tahun 2017 dan sampai 2021 harus berakhir diposisi Top 10.
Diwakili Okky Alparessi dari Lmen Of The Year 2020. Pak dosen dari LSPR tersebut juga berhasil meraih spesial award Fan Vote dan Mister Hotel Beskid
Melihat dan meliput langsung, karantina Mister Supranational di Malopolska, Polandia. Inilah hasil lengkap grand final Mister Supranational 2021.
Mister Supranational 2021 : Peru
1st runner-up : Togo
2nd runner-up : Venezuela
3rd runner-up : Nepal
4th runner-up : Spain
Top 12
6. Malta
7. India
8. Dominican Republic
9. Mexico
10. Indonesia
11. Aruba
12. Philippines
13. Slovakia
14. Colombia
15. Haiti
16. Greece
17. France
18. Czech Republic
19. Poland
20. Puerto Rico
Spesial Award Mister Supranational 2021
Mister Supra Continental :
Afrika : Sierra Leone – Abu Bakarr Tarawalie
Amerika : Mexico – Gustavo Adolfo Rosas González
Asia : India – Rahul Rajasekharan Nair
Eropa : Malta – Raffael Fiedler
Carribean : Aruba – Derrel Silvester Emanuel Lampe
Mister Fitness : Amerika Serikat – Felix Ray Martin II
Mister Friendship : Korea – Youngdong Cho
Mister Photogenic : Venezuela – William Manuel Badell López
Mister Talent : Nepal – Santosh Upadhyaya
Best Interview : India – Rahul Rajasekharan Nair
Supra Fan Vote : Indonesia – Okky Alparessi
Supra Influencer : Nepal – Santosh Upadhyaya
Top Model : Togo – Abdel-Kacem Tefridj
Mister Hotel Beskid : Indonesia – Okky Alparessi
Mister Gold Spa : Malta – Raffael Fiedler
Penulis : Irwans