Era baru Miss Universe sudah dimulai, kontes kecantikan tertua didunia tersebut tahun ini memasuki edisi ke 71 dan diadakan di New Orleans, Louisiana Amerika Serikat.
Sudah sepekan kontes tersebut berjalan, diikuti 83 negara yang berpartisipasi dari tanggal 4 Januari dan finalnya 15 Januari 2023 (waktu Indonesia).
Menjelang babak final, prediksi hotpick siapa saja yang masuk semifinalis mulai beredar luas, ada yang suka ada yang tidak suka.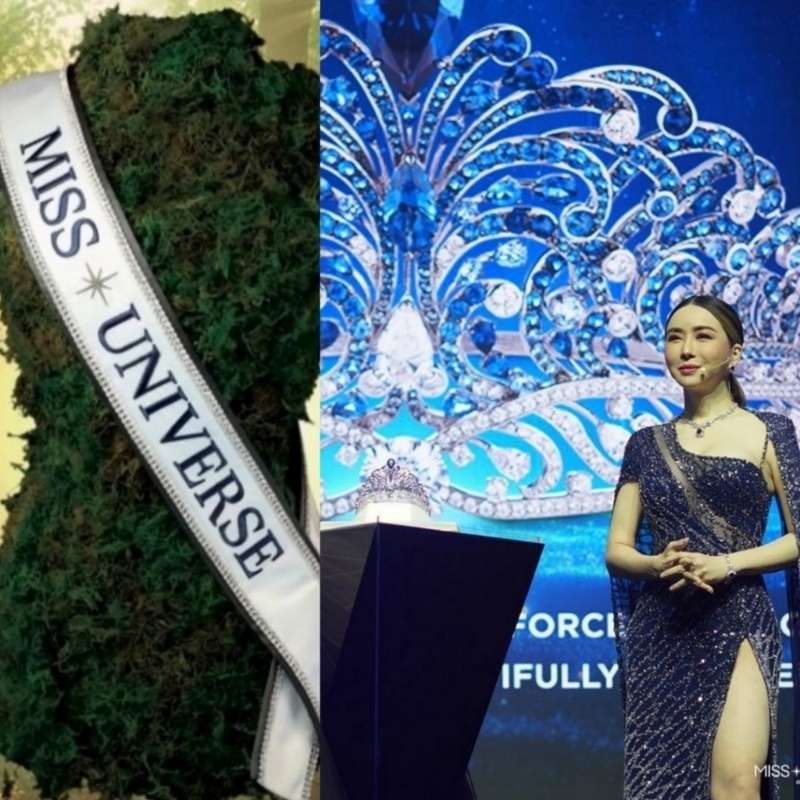 1. Era Baru Miss Universe
Dibawah kepemilikan baru Anne Jakrajutatip, founder dan ceo JKN Group Global Public. Transpuan asal Thailand tersebut langsung mengebrak Miss Universe dengan merubah selempang dan mahkota terbaru.
Selempang Miss Universe dengan font terbaru, membawa tagline "Sustainable Sash" ditengah selempang tersebut ada logo bintang dan perubahan mahkota berwarna biru "Force of Good Crown" masih dari designer Mouawad, yang juga pembuat mahkota Miss Universe era IMG tahun 2019-2021.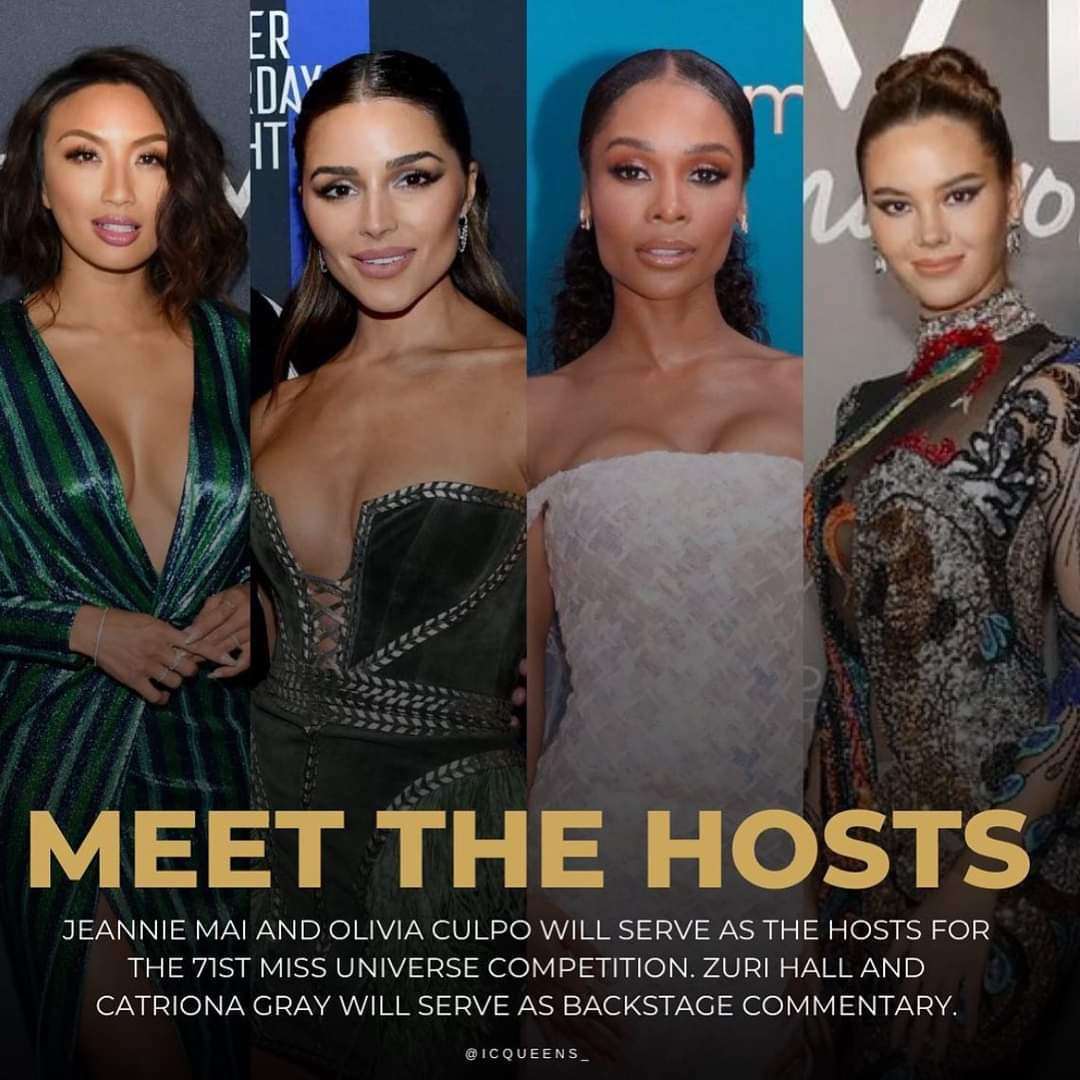 2. Perubahan Miss Universe
Perubahan juga terjadi di team Miss Universe, dengan banyak melibatkan kaum hawa sesuai tagline Miss Universe "Beautifully Confident".
Mulai dari host berganti dari Steve Harvey (single fighter) menjadi Big 4 Woman terdiri dari Olivia Culpo Miss Universe 2012 dan Jeannie Mai Jenkins era Donald Trump dan host backstage Catriona Gray Miss Universe 2018 dan Zuri Hall dari era IMG. Serta deretan juri dari kalangan wanita.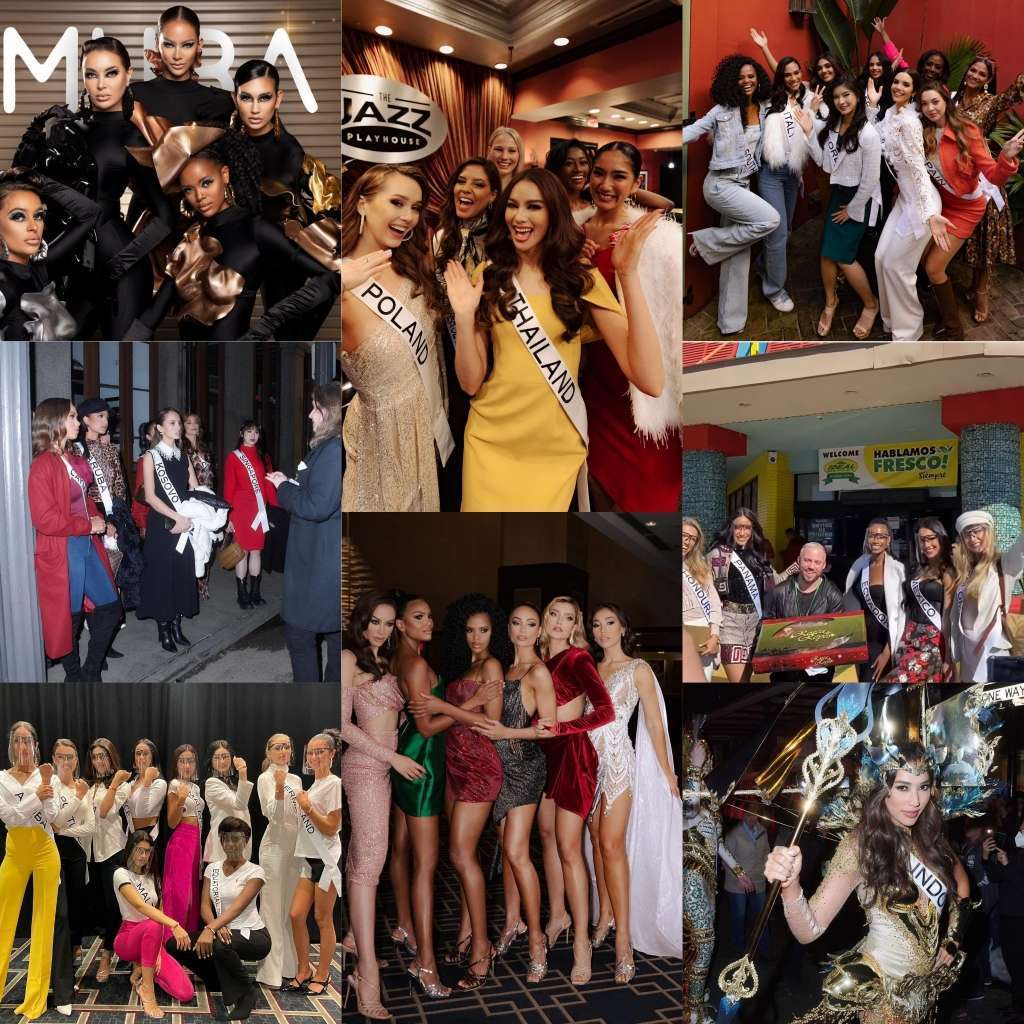 3. Semifinalis
Miss Universe 2022 sudah mengumumkan akan memilih top 16 semifinal dan kabarnya ada perubahan didalam daftar tersebut, tidak negara dengan 3IL (itu lagi) yang selalu hadir setiap tahunnya.
Lantas benarkah perubahan tersebut benar-benar akan terjadi. Mari kita lihat negara-negara mana saja yang dilibatkan dalam berbagai event di Miss Universe.
– Sesi Photoshoot Make-up MUBA : Thailand, Philippines, Spain, South Africa dan Bahrain
– Visit Tujages Restauran : Thailand, South Africa, Spain, Venezuela, Korea, Italy, Aruba, India, Greece dan Saint Lucia.
– Visit The Jazz Playhouse : Thailand, Trinidad and Tobago, Japan, Namibia, Poland dan Finland
– Visit Period Movement : India, Aruba, Greece, Canada, Malaysia, Portugal, Malta, Equatorial Guinea, Germany dan Irland.
– Visit Ghost Tour : Aruba, Cayman Island, Singapore, Kosovo, Chile dan Cambodia.
– Joan of Arc Krewe Parade :
Grup 1 : Belgium, Brazil, Costa Rica, Dominican Republic, Guatemala, France, Italy, Indonesia, Mauritius, Nepal, Netherlands, Nicaragua, Peru, Poland, Puerto Rico, Saint Lucia, Seychelles, USA dan Venezuela.
Grup 2 : Argentina, Aruba, Australia, Bulgaria, Laos, Nigeria, Singapore dan Vietnam.
– Visit Latinas Komunitas : Colombia, Panama, Mexico, Ecuador dan Honduras.
– Shoes Jojo Bragais : Thailand, South Africa, Indonesia, Colombia, Mauritius dan USA.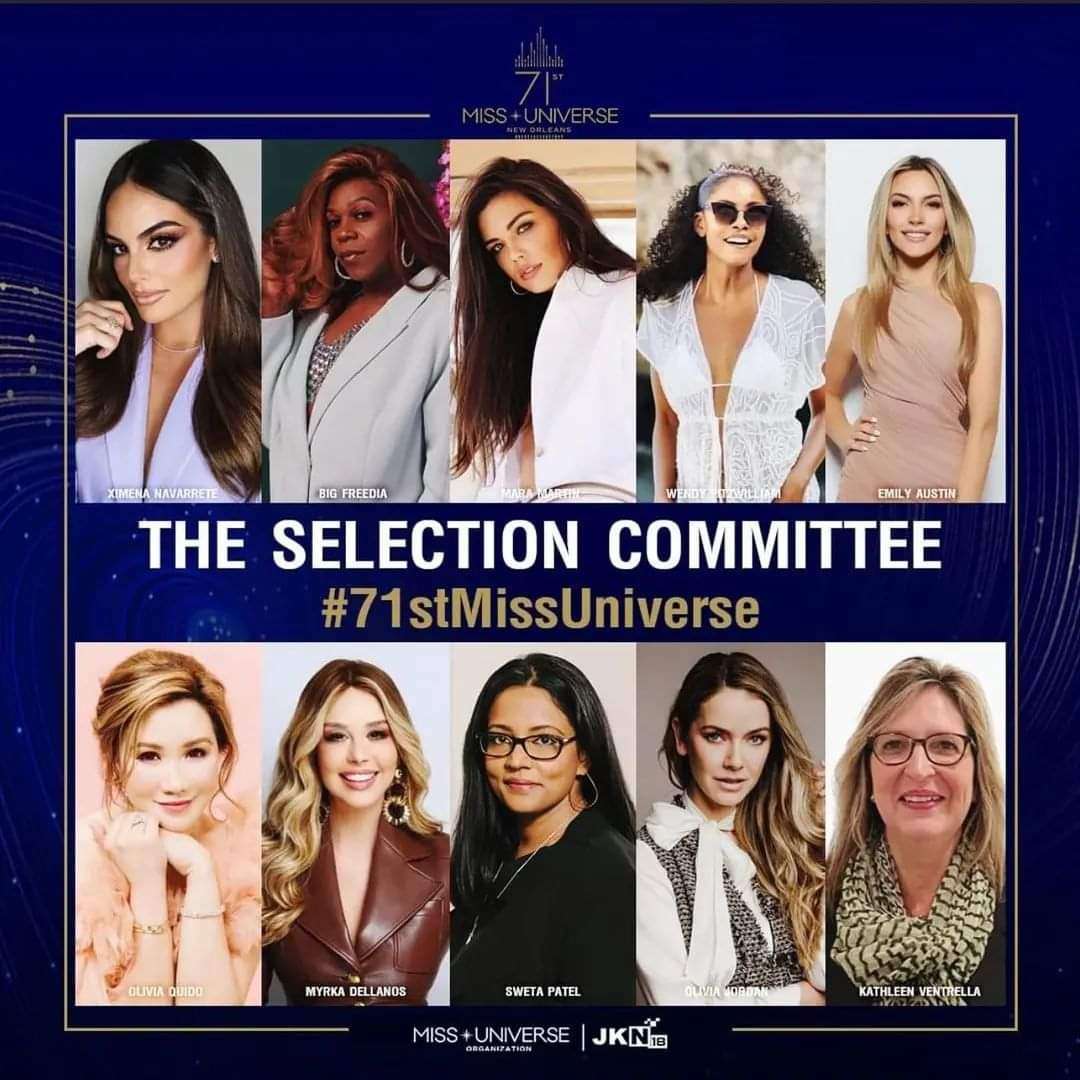 4. Penjurian
Penjurian Miss Universe sudah dilakukan melalui personaliti interview (tertutup) dan preliminary competition (swimsuit, evening gown dan national costume) yang bisa diliat secara langsung oleh masyarakat, melalui live streaming di YouTube Miss Universe 12 Januari 2023.
Dari kasat mata mungkin sudah bisa ditebak, siapa-siapa saja kontestan yang berpeluang masuk top semifinalis, 10 besar, 5 besar, 3 besar dan juaranya.
Dalam sebuah kontes kecantikan penilaian tidak terbatas, ini bukanlah kompetisi olimpiade yang mana penilaiannya terukur melalui babak skor dan terlihat dipapan leaderboard.
Hari pertama kontestan melangkahkan kaki ke dalam hotel karantina, disitulah penilaian sudah dilakukan.
Juri bayangan bisa saja datang dari pihak hotel, cheprone, crew make-up, photografer, sponsor acara dan panitia lainnya.
Mereka yang setiap detik, menit, jam dan setiap hari melihat, mendengar dan memperhatikan aktivitas kontestan, dari mulai bangun tidur sampai tidur kembali.
Jika suara mereka sampai ke telinga Master Judge tertinggi di Miss Universe, bisa jadi hasil penjurian akan berubah, misalnya negara A harusnya masuk semifinalis harus tergeser ke negara B.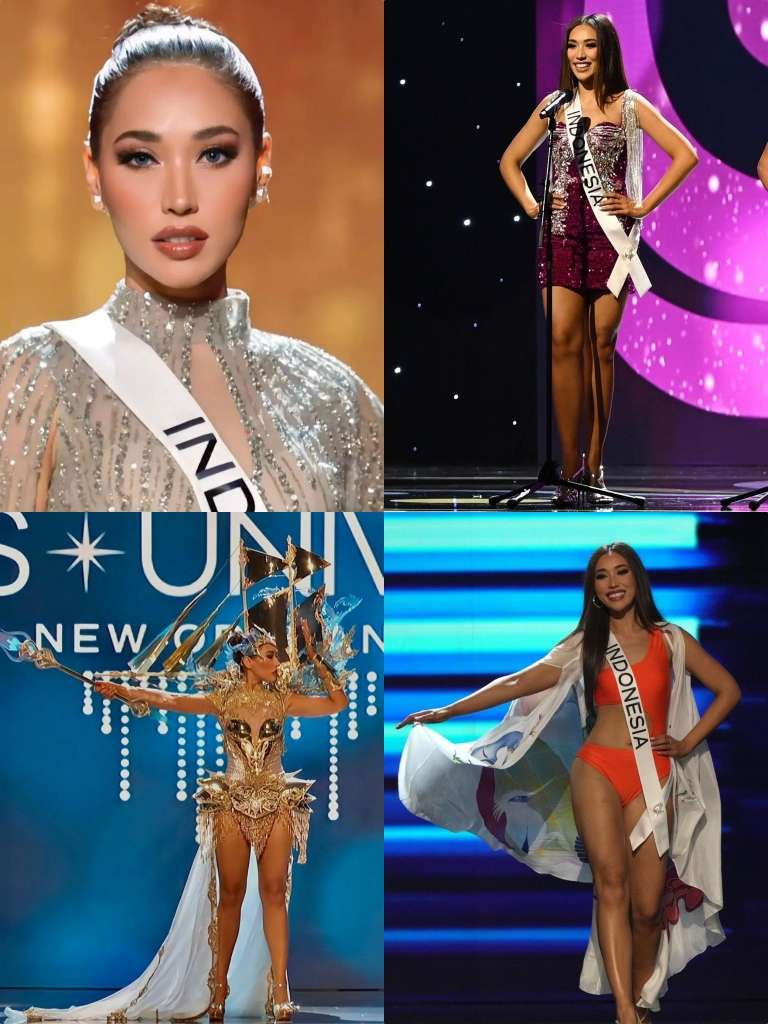 5. Peluang Setiap Negara
Dengan perubahan new era Miss Universe, peluang setiap negara sama-sama berpeluang masuk top semifinalis.
Lantas bagaimana dengan peluang Indonesia?
Yayasan Puteri Indonesia sudah tepat mengirim Laksmi Shari De Neefe Suardana Puteri Indonesia 2022 asal Bali.
Berbeda dengan wakil Indonesia sebelumnya, yang memiliki background modeling dan kontes beauty pageants nasional lainnya.
Background yang ia miliki adalah literasi, disinilah keunikannya Laksmi yang kekuatan di Publik Speaking, ia juga cepat menangkap apa yang menjadi kekurangannya (diperdalami lagi) salah satunya catwalk dengan berguru ke Kimmy Jayanti, Supermodel Indonesia yang membuka Kimmy Jayanti Modeling School.
Laksmi datang bukan sebagai kontestan biasa, ia datang sebagai petarung dan bermain dengan strategi, perlahan, menanjak dan tancapkan kepak sayap Garuda sampai babak terakhir.
Ditambah lagi Laksmi juga mendalami Yoga, setipe dengan Larra Dutta Miss Universe 2000 asal India, ia butuh ketenangan dahulu, membaca situasi dan kondisi baru tancap gas, bukan sebaliknya tancap gas diawal, pertengahan keteteran dan ujungnya terjun bebas.
Balik lagi! Pageants adalah bisnis. Jadi kita tunggu arah mata angin Miss Universe sampai babak final, yang akan berlangsung, Minggu 15 Januari 2023 (14 Januari 2023 waktu USA).
Penulis : Irwan