Mister Miss Grand Tourism adalah ajang pemilihan duta pariwisata yang bekerjasama dengan Asosiasi Pelaku Pariwisata Indonesia, dengan misi memperkenalkan pariwisata Indonesia di kancah dunia.
Dimana Gery Novpratama Direja selaku founder dan setiap tahunnya pemenang MMGTI akan mewakili Indonesia di ajang Internasional.
MMGTI memiliki lisensi internasional yaitu Mister Grand International, Mister Glam International, Mister International, Mister Universe, The Miss Globe, Miss Eco International, Miss Eco Teen International dan Miss Glamour Look.
Memasuki empat tahun penyelenggaraannya, MMGTI kembali diadakan dari tanggal 8-12 Maret 2023. Dengan malam final berlangsung 11 Maret di Gedung Kesenian Miss Tjitjih Jakarta.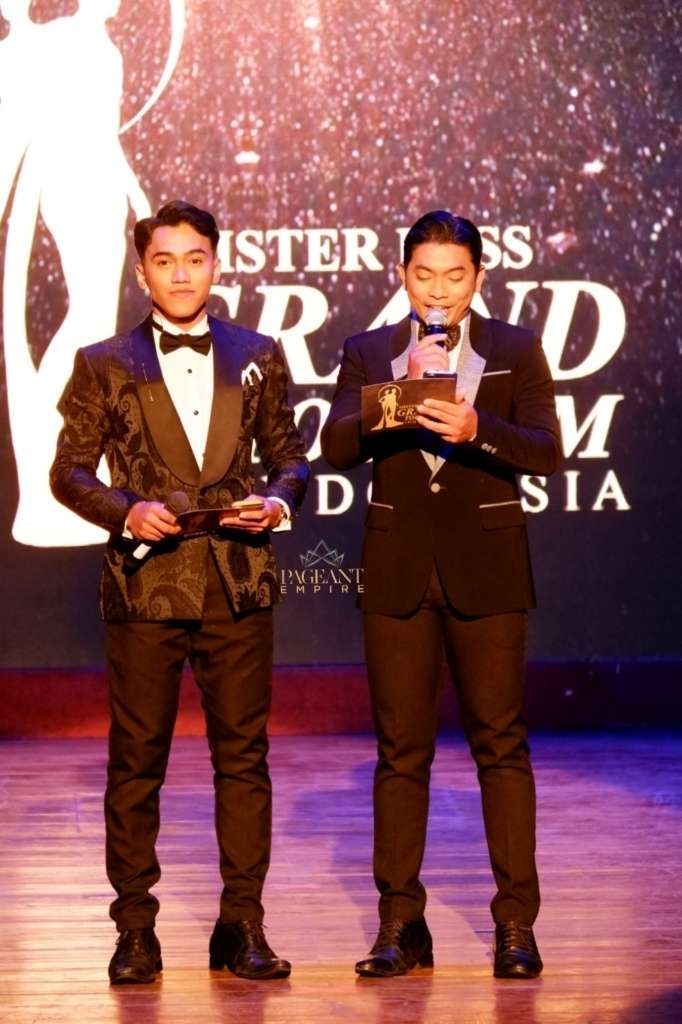 Dipandu host Chandra Saputra (Manhunt International DKI Jakarta 2022/Mister Friendship Indonesia 2022) dan Anthony. Seluruh finalis tampil anggun dan tampan dengan aksi catwalk serta speech yang dinilai oleh 10 dewan juri.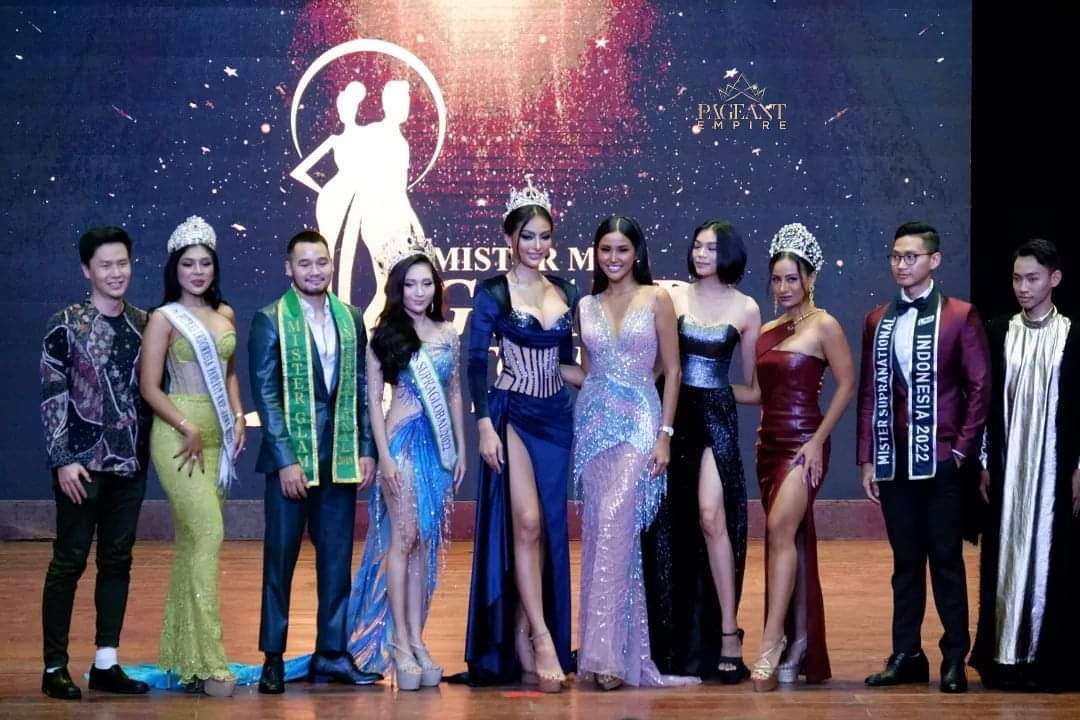 Kesepuluh dewan juri tersebut adalah Dot Travel VP & International Relation MMGTI, Sakti Mikaee Mister Glam International 2019, Muhammad Adib Dwitamma Putra Mister Supranational Indonesia 2023, Alya Nurshabrina Miss World Indonesia 2018, Andina Julie 2nd RU Miss Grand International 2022, Wilda Situngkir 3rd RU Miss Supranational 2018, Karina Basrewan Miss Earth Indonesia 2022, Shinta Yuliasmi Puteri Indonesia Favourite Kep Jawa 2022, Ryzia Nabila Sitorus Miss Supraglobal 2022 dan Lauwardy
Setelah melalui berbagai penjurian akhirnya terpilihlah Louis Nanda Sukmana IKN Nusantara sebagai pemenang Mister Grand Tourism Indonesia 2023 dan Celia Ivanca dari Nusa Tenggara Timur sebagai Miss Grand Tourism Indonesia 2023.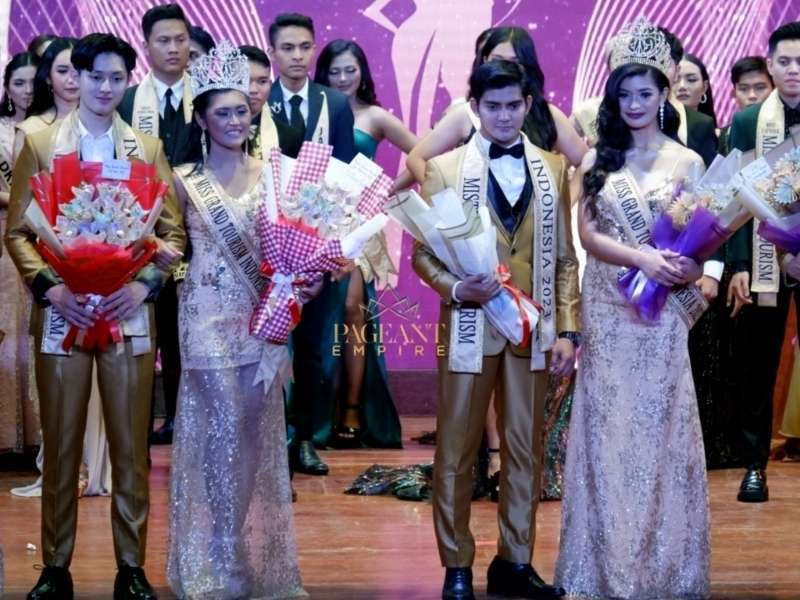 Louis sendiri sebelum terpilih sebagai pemenang, ia juga veteran pageants yang pernah mengikuti Mister Global Indonesia 2022 sebagai 3rd runner up, sedangkan Celia adalah pemenang pertama Putri Pariwisata Nusantara 2022.
Sebagai pemenang Mister Miss Grand Tourism Indonesia 2023, Louis akan dikirim keajang Mister Grand International 2023, bulan November di Vietnam dan Celia akan dikirim keajang The Miss Globe 2023.
Berikut hasil lengkap malam final Mister Miss Grand Tourism Indonesia 2023.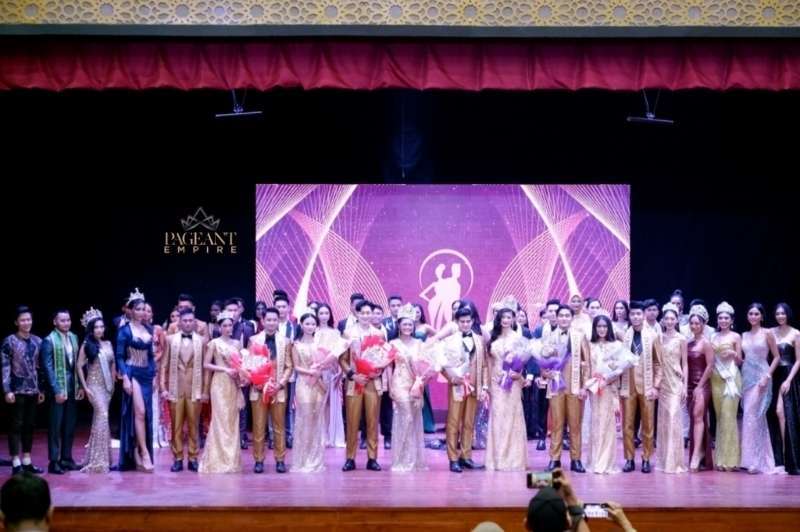 Winner Mister Miss Grand Tourism Indonesia 2023
Mister – IKN Nusantara
Miss – NTT
1st Runner Up :
Mister – Jawa Timur
Miss – Kalimantan Tengah
Mister Miss Teen Grand Tourism Indonesia 2023
Mister – Banten
Miss – Sulawesi Selatan
1st Runner Up Teen
Mister – Sumatera Selatan
Miss – Jawa Timur
2nd Runner-up
Mister – Sumatera Utara
Miss – Kalimantan Barat
3th Runner-up
Mister – DKI Jakarta 1
Miss – Sumatera Utara
Mister Top 6
DKI Jakarta 1
Sumatera Selatan
Jawa Timur
Banten
IKN Nusantara
Sumatera Utara
Miss Top 6
Jawa Tengah
Kalimantan Barat
Kalimantan Tengah
NTT
Sulawesi Selatan
Sumatera Utara
Mister Top 10
Bali
Maluku
Jawa Tengah
Jambi
Lampung
Miss Top 11
Jawa Timur
Sumatera Selatan
Papua
Lampung
Jawa Barat
Papua Barat
Mister Top 16
Maluku
DKI Jakarta 1
Kalimantan Timur
DKI Jakarta 2
Papua Pegunungan
Aceh
Miss Top 16
Kepulauan Riau
Bali
Sulawesi Tengah
Jawa Tengah
Banten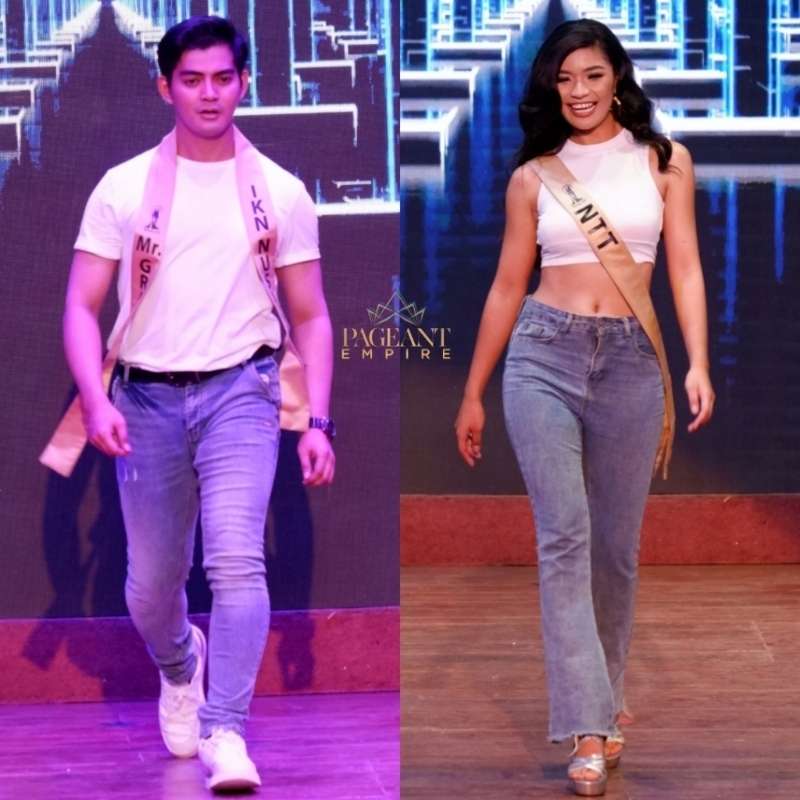 Spesial Award :
Best Vote :
Mister – DKI Jakarta 1
Miss – Jawa Tengah
Best Catwalk :
Mister – Kalimantan Timur
Miss – Banten
Best Formal Wear dan Evening Gown :
Mister – Jawa Barat
Miss – Jawa Timur
Best Intelegensia :
Mister – Sumatera Selatan
Miss – Jawa Barat
Regional Director :
Jawa Timur
Kalimantan Timur
Jawa Tengah
Sulawesi Selatan
Penulis : Irwan