30 Tahun Berkarya sejak tahun 1992, Yayasan Puteri Indonesia (YPI) didukung penuh oleh PT Mustika Ratu Tbk kembali menggelar ajang tahunan bergengsi Pemilihan Puteri Indonesia ke-26 tahun 2023 dengan mengusung tema kekayaan budaya dan keindahan alam dari provinsi Lampung.
Melalui ajang Pemilhan Puteri Indonesia 2023, Yayasan Puteri Indonesia siap mendukung untuk memajukan pariwisata Indonesia khususnya Provinsi Lampung.
Ketua Tim Penggerak PKK / Ketua Dekranasda Provinsi Lampung, Riana Sari Arinal mengatakan Provinsi Lampung menyambut baik dan memberikan dukungan penuh dipilihnya Provinsi Lampung sebagai tema dalam Pemilihan Puteri Indonesia 2023. Dia berharap hal ini akan memberikan dampak bagi pengembangan pariwisata Lampung secara nasional dan internasional.
"Kami sampaikan penghargaan dan ini suatu kebanggaan sekaligus menjadi peluang bagi Lampung untuk bisa lebih dikenal tidak hanya nasional namun di kancah internasional. Lampung memiliki potensi budaya yang luar biasa dan keindahan alamnya. Kita punya Anak Gunung Krakatau, Taman Nasional Way Kambas dan pantai-pantai yang indah di antaranya Pahawang, Teluk Kiluan, Tanjung Setia dan lainnya," jelas Riana.
Sebanyak 45 Finalis Puteri Indonesia dengan berbagai profesi mahasiswi, dokter, model, pengacara, public figure, karyawati dan pengusaha siap berkompetisi untuk memperebutkan 3 (tiga) mahkota Borobudur persembahan dari Hartono Wira Tanik (HWT) untuk Puteri Indonesia 2023, yang terdiri dari Mahkota Merah untuk Puteri Indonesia, Mahkota Hijau untuk Puteri Indonesia Lingkungan dan Mahkota Biru untuk Puteri Indonesia Pariwisata.
45 finalis Puteri Indonesia dari 34 provinsi sudah berada di Jakarta untuk mengikuti press conference Pemilihan Puteri Indonesia 2022 yang diselenggarakan di Medan Room, Hotel The Westin Jakarta, Jumat (12/5).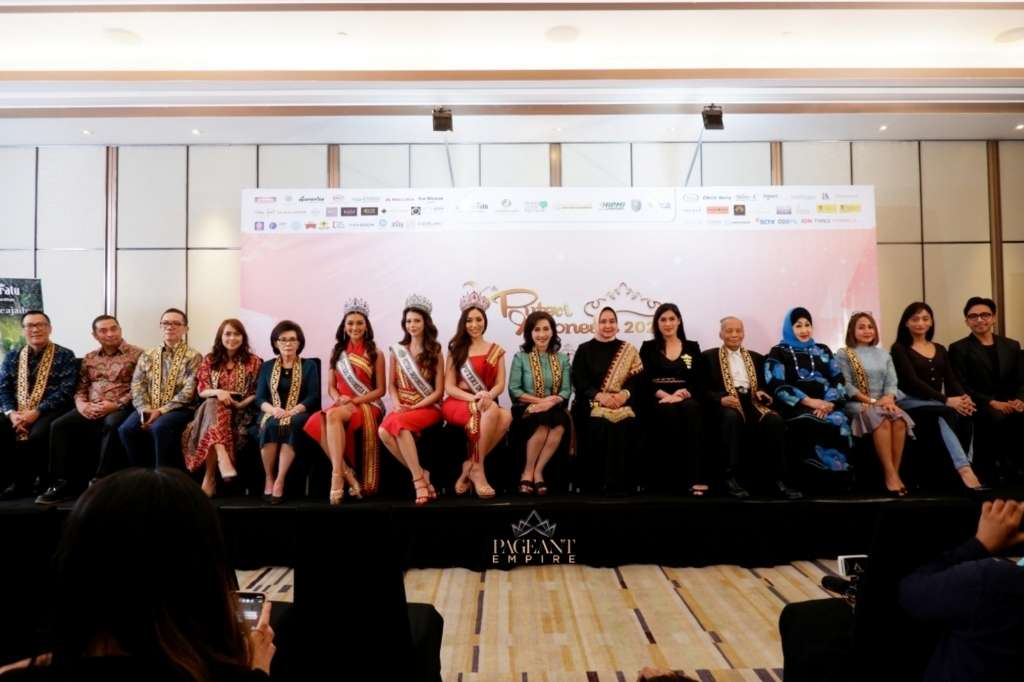 Hadir sebagai Panelis dalam Konferensi Pers Puteri Indonesia 2023, Ketua Dewan Penasehat Yayasan Puteri Indonesia, Putri Kus Wisnu Wardani, Ketua Umum Yayasan Puteri Indonesia, Prof. DR. Wardiman Djojonegoro, Ketua Tim Penggerak PKK / Ketua Dekranasda Provinsi Lampung, Riana Sari Arinal, EVP Corporate Communication & Social Responsibility PT Bank Central Asia Tbk (BCA) Hera F. Haryn, Presiden Direktur PT Mustika Ratu Tbk, Bingar Egidius Situmorang, Director Marketing Communication Hotel The Westin Jakarta, Yudith Dwi Astuti, Puteri Indonesia 2022,Laksmi De Neffe Suardana, Putri, Puteri Indonesia Lingkungan 2022, Cindy May Mc Guire dan Puteri Indonesia Pariwisata 2022, Adinda Chreseilla.
Ketua Dewan Penasehat Yayasan Puteri Indonesia, Putri Kus Wisnu Wardani mengatakan bahwa melalui ajang Pemilihan Puteri Indonesia 2023 ini diharapkan mampu menumbuhkan kecintaan dikalangan remaja puteri Indonesia terhadap potensi kekayaan budaya dan keindahan alam tanah air, khususnya di bidang pariwisata untuk memperkuat kebhinekaan bangsa bagi generasi muda. "Kami ingin mendorong para remaja puteri Indonesia untuk mengembangkan potensi mereka melalui kreativitas dan potensi yang beragam. Kami berharap melalui penyelenggaraan PPI 2023 ini dapat menjadi momentum yang tepat untuk mengangkat kembali Indonesia, khususnya dibidang pariwisata dan industri kreatif," tutur Putri saat konferensi pers di Jakarta, (12/5).
"BCA sebagai bagian dari perbankan nasional menyadari peran perempuan yang penting dalam perekonomian Indonesia. Keterlibatan BCA dalam ajang Puteri Indonesia 2023 merupakan bentuk nyata komitmen kami dalam meningkatkan inklusivitas dan mengoptimalisasi peran perempuan dalam pertumbuhan ekonomi di Indonesia. Kami berharap, kegiatan ini dapat meningkatkan kapasitas dan pemberdayaan perempuan, mempromosikan inklusivitas, serta mengeliminasi bias gender," tutur Hera F. Haryn.
Selanjutnya, Presiden Direktur PT Mustika Ratu Tbk (MRAT), Bingar Egidius Situmorang menjelaskan bahwa sebagai perusahaan yang bergerak dalam bidang kecantikan, jamu dan kesehatan selalu mendukung pemberdayaan dan kemajuan perempuan Indonesia melalui Pemilihan Puteri Indonesia.
"Pemilihan Puteri Indonesia merupakan komitmen PT Mustika Ratu Tbk sejak tahun 1992 yang bertujuan untuk membina remaja puteri Indonesia yang berprestasi agar dapat mengembangkan potensinya menjadi generasi penerus bangsa yang berperan aktif dan positif untuk memajukan produk produk asli buatan Indonesia, Mustika Ratu juga akan mempersembahkan produk Beauty Queen Series dan Bengkoang Series sebagai perawatan para puteri," ujar Bingar Egidius
Selama menjalani serangkaian masa karantina, para finalis menginap dan mendapatkan pelayanan dan kenyamanan terbaik di official hotel partner " Hotel The Westin Jakarta dari tanggal 12 – 19 Mei 2023 dan mendapatkan kemanjaan dengan relaksasi dan perawatan kesehatan dari Taman Sari Royal Heritage Spa.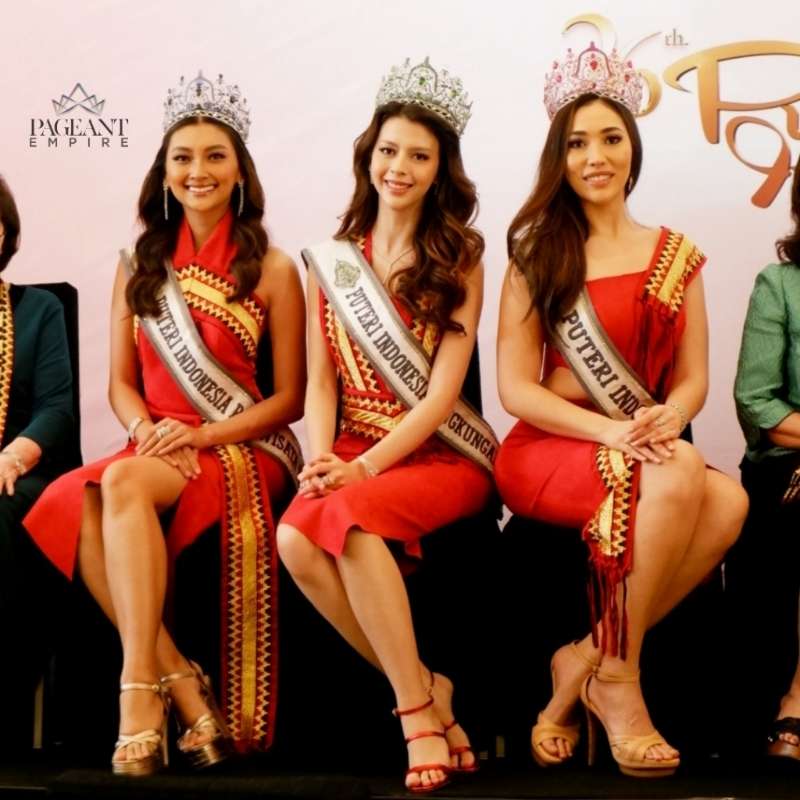 Malam puncak grand final Pemilihan Puteri Indonesia 2023 akan diselenggarakan Jumat (19 /5) di Plenary Hall, Jakarta Convention Center yang akan dihadiri oleh Miss International 2022, Jasmin Selberg dari Jerman, Miss Supranational 2022, Lalela Mswane dari Afrika Selatan dan Miss Charm 2023, Luma Russo dari Brasil.
Ada beberapa gelar yang telah disiapkan di malam grand final yakni Puteri Indonesia 2023, Puteri Indonesia Lingkungan 2023, Puteri Indonesia Pariwisata 2023, Puteri Indonesia Persahabatan, Puteri Indonesia Berbakat, Puteri Indonesia Intelegensia, dan Puteri Indonesia Favorit.
Dan untuk pemenang Puteri Indonesia juara 1, 2, dan 3 akan berkesempatan membawa harum nama Indonesia di kancah Internasional seperti, Miss International, Miss Supranational dan Miss Charm juga akan mendapatkan beasiswa S2 dari Universitas Indonesia, IPMI dan BSI.
Acara ini juga akan disiarkan langsung oleh televisi nasional SCTV, selain juga live streaming melalui youtube dan sosial media asset Yayasan Puteri Indonesia dan Mustika Ratu yang dapat di saksikan dari seluruh dunia.
Penulis : Irwan