Yayasan EL JOHN Indonesia menggelar malam Grand Final Pemilihan Putri Bumi Indonesia 2023 di Balairung Soesilo Soedarman, Gedung Sapta Pesona, Kementerian Pariwisata dan Ekonomi Kreatif (Kemenparekraf), Sabtu malam (13/05/2023).
Kontes bergengsi di Indonesia ini dimenangkan oleh Wenda Yunita Tarigan. Finalis nomor urut 20 yang keluar sebagai pemenang ditentukan berdasarkan penilaian dari lima dewan juri. Kelima dewan juri tersebut yakni yakni Donny de Keizer (Chairman of IPSA Indonesian Professional Speakers Association) sebagai Ketua Dewan Juri, kemudian untuk anggota Dewan Juri diisi oleh Lucia Karina (Wakil Ketua Umum Perhimpunan Hotel dan Restoran Indonesia), Ampunghuang R Patriadi (Environmentalist, Recycling Enthusiast & Scuba Divemaster/ Co-founder of Seambodive ), Ratu Vashti Annisa Miss Earth Indonesia 2018 dan Cinthia Kusuma Rani (Miss Earth Indonesia 2019). Sementara itu, Ketua Umum Yayasan EL JOHN Indonesia Martinus Johnnie Sugiarto bertindak sebagai Dewan Juri Kehormatan.
Pada Malam Grand Final, dewan juri mengerucutkan jumlah finalis sebanyak dua kali yakni 10 besar dan 5 besar. Finalis yang lolos di 10 besar dan 5 besar merupakan finalis yang memiliki nilai tertinggi. Di babak 5 besar, finalis yang lolos harus menjawab pertanyaan dari dewan juri, di antaranya seputar pelestarian lingkungan, pariwisata berbasis lingkungan dan kepribadian.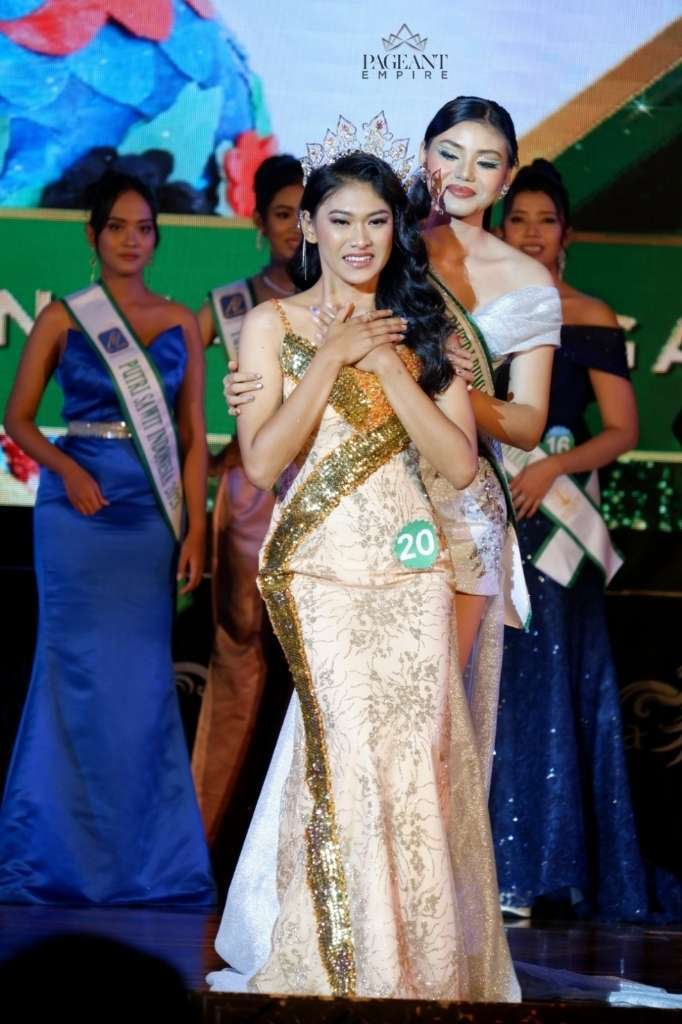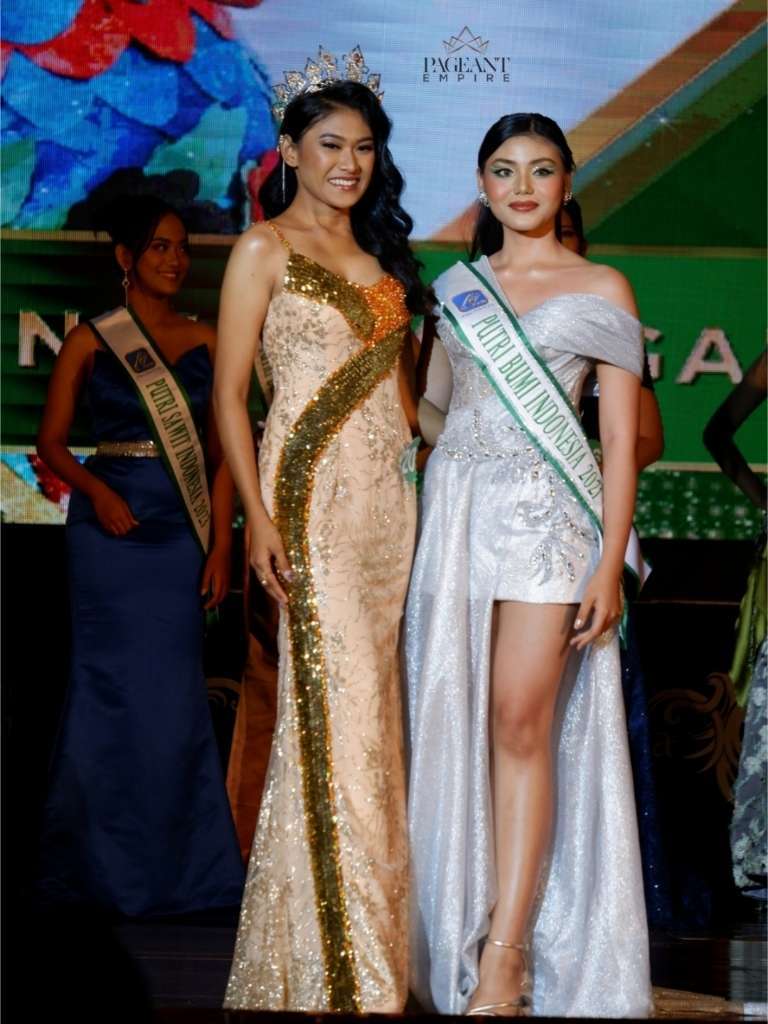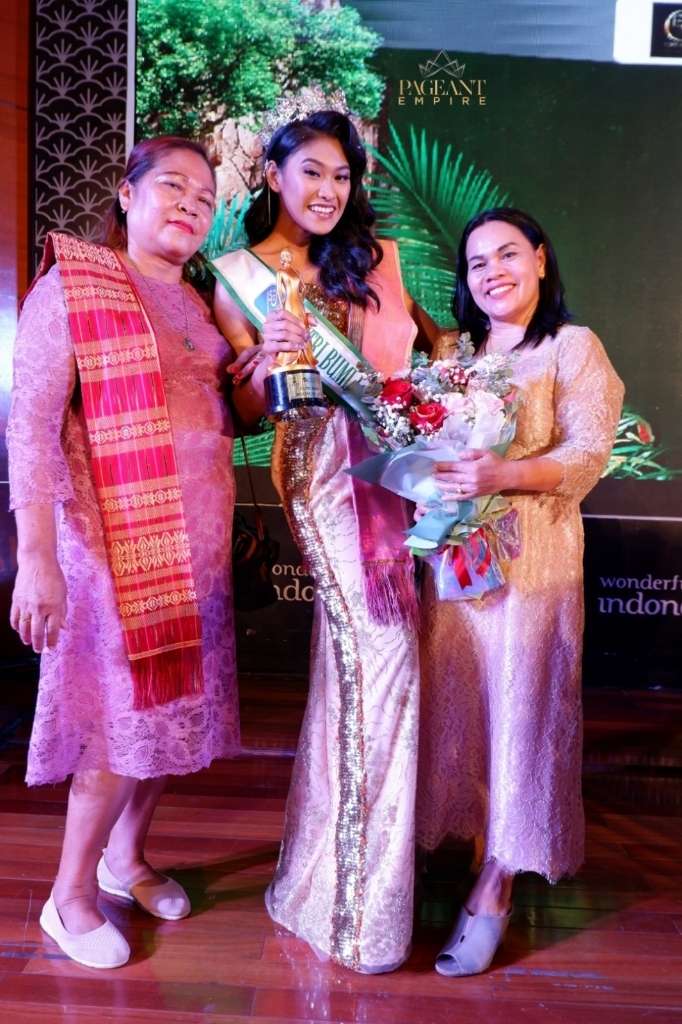 Penilaian dari Dewan Juri, tidak hanya dilakukan saat malam Grand Final, namun sudah berjalan sejak para finalis menjalani masa karantina ,yang dimulai pada 7 Mei 2023 di Hotel Ibis Budget, Daan Mogot, Jakarta Barat.
Pada masa karantina para finalis mendapatkan pembekalan dari berbagai pembicara yang kompeten dan sangat luar biasa. Selain itu di hadapan dewan juri, seluruh finalis telah menunjukan bakatnya seperti menari, menyanyi dan lain-lain. Tak berhenti disitu, di penghujung karantina, para finalis menjalani sesi wawancara dengan dewan juri secara bergantian.
Ketua Umum Yayasan EL JOHN Indonesia Martinus Johnnie Sugiarto mengucapkan selamat kepada pemenang kontes Putri Bumi Indonesia 2023. Diharapkan dengan gelar tersebut dapat memompa semangat untuk menjaga dan melestarikan bumi
"Kalian semuanya sudah menjadi pemenang, semoga kalian memiliki semangat dan tekad yang kuat untuk menjaga dan melestarikan bumi, agar bumi yang kita cintai ini layak buat anak cucu kita dan bisa memberikan kemakmuran bagi seluruh umat manusia," kata Tokoh Pariwisata Nasional ini.
"Saya juga berpesan, untuk selalu jaga attitude di mana pun anda berada dan tonjolkan sikap Wanita Indonesia yang ramah dan sopan," tambahnya pada kesempatan ini, Martinus Johnnie Sugiarto menghaturkan terima kasih yang sebesar-besarnya kepada para sponsor yang sudah mendukung penyelenggaraan Putri Bumi Indonesia 2023.
Tahun ini, pemilihan Putri Bumi Indonesia 2023 mengangkat tema Invest in Our Planet. Tema tersebut sesuai dengan tema yang diangkat pada Hari Bumi sedunia. Tema ini diusung sebagai misi "dunia" menandakan untuk mengingatkan manusia untuk menjaga lingkungan, memulihkan ekosistem yang rusak dan menjalani kehidupan yang lebih berkelanjutan.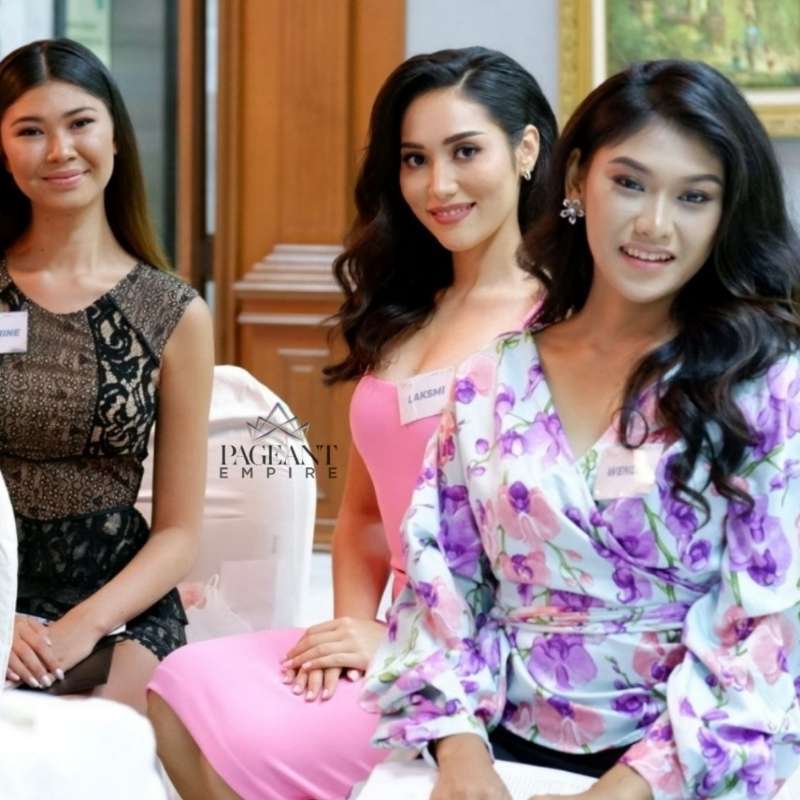 Sementara itu usai kemenangannya, Wenda menceritakan perjalanannya selama mengikuti rangkaian karantina Putri Bumi Indonesia 2023. Dimana wakil karier beauty pageants ia sempat merasakan kegagalan saat mengikuti audisi kontes kecantikan ternama pada tahun 2022. Hingga akhirnya bisa meraih mimpinya ditahun 2023.
Seperti apa eksklusif interview bersama Wenda Yunita Tarigan Putri Bumi Indonesia 2023, klik link interviewnya dibawah ini.
Penulis : Irwan