Manhunt International sendiri adalah kontes male pageants tertua di dunia yang diadakan sejak tahun 1993 dimana Rosko Dickinson sebagai ownernya dan untuk Indonesia dipegang Dr. Muhammad Iqmal sebagai national director Indonesia.
Memasuki musim ketiga penyelenggaraannya, Manhunt International Indonesia 2023 diadakan 1-5 Juli di Belitung, provinsi Bangka Belitung. Diikuti 15 kontestan dari berbagai daerah di Indonesia.
Dengan berbagai agenda yaitu Photoshoot, Videoshoot, Visit to Leebong Island, Visit to Belitung Expo, City Tour, Beauty Class, Deep Interview, Preliminary dan Grand Final.
Ada 3 juri yang akan menilai kontestan yaitu :
– Bade Arrasyid 2nd Runner Up Mister Altitude World 2023
– Elardy Tan Manhunt International Indonesia 2019/2020
– Deo Nikolas Manhunt International Indonesia 2022 dan Top 16 Manhunt International 2022
Setelah melalui berbagai tahapan penilaian, akhirnya terpilihlah Stefan Yogi dari Sulawesi Utara, pemuda berusia 27 tahun dan berprofesi sebagai pengacara tersebut, sangat konsisten selama karantina dan ia menjadi wakil Indonesia selanjutnya di Manhunt International yang rencana akan diadakan di Vietnam akhir tahun ini.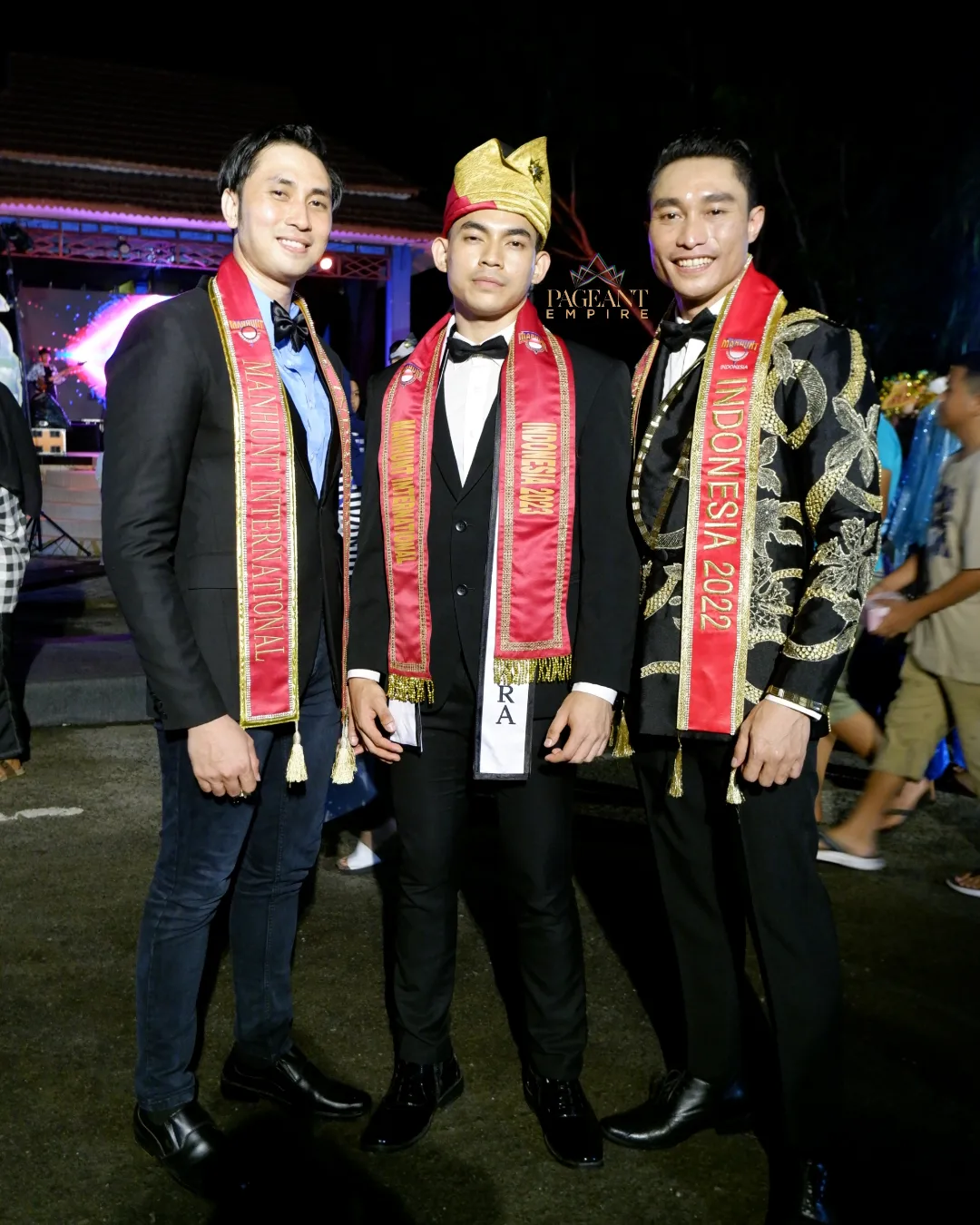 Ternyata, bukan hanya Stefan Yogi saja yang dikirim keajang International, melainkan semua finalis juga dikirim keajang International. Selaku national director, Doktor Muhammad Iqmal mengakui bahwa semua finalis Manhunt International Indonesia 2023 banyak yang bagus-bagus, oleh karena itu, mereka juga memiliki peluang dan kesempatan yang sama, untuk berprestasi diajang International.
Berikut para wakil Indonesia diajang International untuk tahun 2023 dan 2024, serta spesial award Manhunt International Indonesia 2023.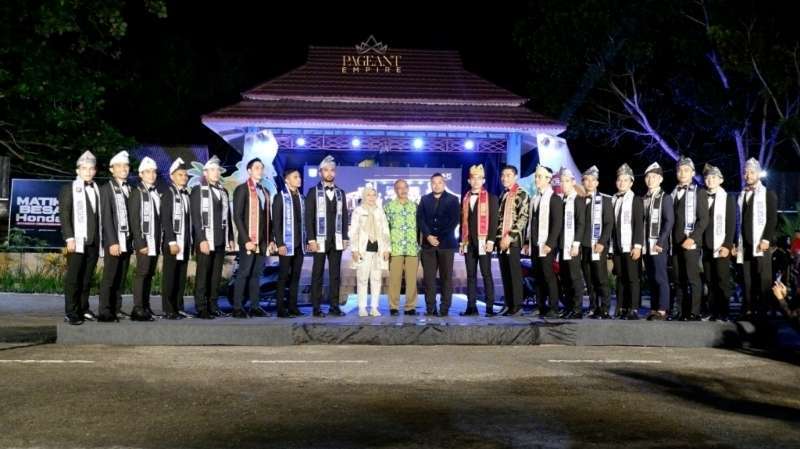 Manhunt International Indonesia 2023 – Stefan Yogi – Sulawesi Utara
Mister Altitude World Indonesia 2024- Muhammad Zed – Jawa Timur
Mister Charm Indonesia 2023 – Geonovan Alfredo – Jawa Barat
World Fitness Supermodel 2024 – Rifqi Hadrianto – DKI Jakarta 2.
Mister International Indonesia 2023 – Isach Samuel Kbarek – Papua
Mister Tourism Globe Indonesia 2024 – Angga Firdaus – Bangka Belitung
Mister Working Men International Indonesia 2024 – Niko Sumadi – Kalimantan Barat
Mister United World Indonesia 2024 – Mario Rensio Mbiri – NTT
Elite Mister Asian International Indonesia 2023 – Gerry Huang – Sumatera Utara
Mister Asian International Indonesia 2023 – Irfano Albertino – Sumatera Barat
Mister Se Asia International Indonesia 2024 – Xabir Ahnaf – Jawa Tengah
Mister Grand Body & Looks Indonesia 2023 – Sandy Riski – Kepulauan Riau.
Mister Earth International Indonesia 2024 – Jeffrey Wong – DKI Jakarta 1
Mister Ocean World Indonesia 2024 – Riky Prayuda – DKI Jakarta 3.
Mister Altitude Teen Supermodel Indonesia 2024 – Rama Sinaga – Banten
Spesial Awards :
Best Popularity : Sumatera Utara – Gerry Huang
Best Formal Wear : Sumatera Barat – Irfano Albertino
Best Friendship : Bangka Belitung – Angga Firdaus
Best Physique : DKI Jakarta 2- Rifqi Hadrianto
Best Personality : DKI Jakarta 3 – Riky Prayuda
Best Leebong Island: Jawa Tengah – Xabir Ahnaf
Best Charming : Jawa Barat – Geonovan Alfredo
Best Talent : Jawa Barat – Geonovan Alfredo
Best Male Model : Jawa Timur – Muhammad Zed
Face Of The Year Bening Clinic : Sulawesi Utara – Stefan Yogi
Best Intelegensia : Kalimantan Barat – Niko Sumadi
Best Fashion : NTT – Mario Rensio
Best Ethnic Wear : Papua – Isach Samuel Kbarek
Penulis : Irwan