Bertempat di Galeria Indonesia Kaya, Kamis 24 Agustus 2023. Telah berlangsung Media gathering, Front Row Paris 2023 bersama Indonesia International Modest Fashion Festival dan Indonesia Fashion Chamber, menghadirkan 13 designer yang akan tampil pada tanggal 2 September 2023 di The Westin Paris – Vendome.
Tahun ini adalah tahun keempat IFC dan IN2MF hadir di Front Row in Paris, pertama kali tampil tahun 2018.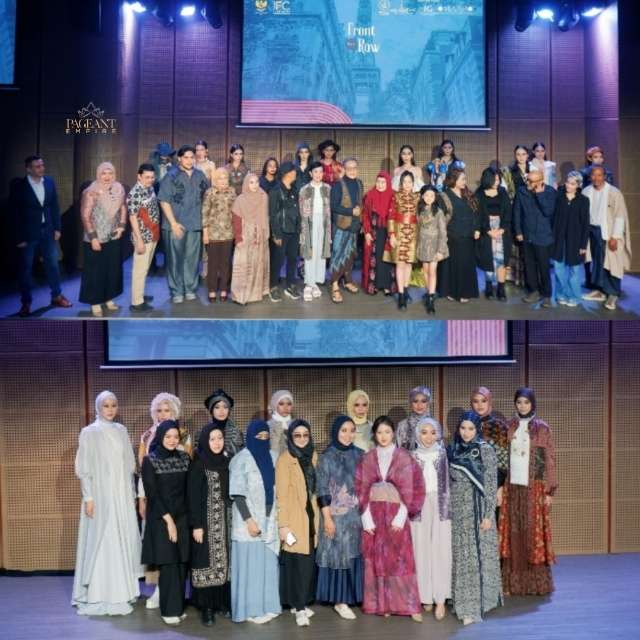 "Awalnya saya sering show diluar negeri, inginnya ada pemerataan fashion show, ide awalnya ditahun 2015 dan tahun 2018 baru terealisasi, berharap tahun ini inginnya banyak yang kenal (karya Indonesia) dan tentunya banyak buyer dari luar, serta media luar yang hadir di Front Row Paris 2023 dengan dukungan IN2MF (Indonesia International Modest Fashion Festival)" ucap Ali Charisma, national chairman of Indonesia Fashion Chamber.
Front Row Paris merupakan ajang fesyen tahunan yang telah diselenggarakan keempat kalinya, dengan tujuan untuk mempromosikan keunggulan fesyen Indonesia dan memperkenalkan potensi desainer dan jenama fesyen Indonesia yang telah siap memasuki pasar global, khususnya Eropa yang memiliki pengaruh besar terhadap industri fesyen dunia. Tujuan ini sejalan dengan target Pemerintah untuk menjadikan Indonesia sebagai salah satu pusat fesyen dunia.
Tahun ini, Front Row Paris akan menghadirkan fashion show yang menampilkan karya dari 13 desainer dan jenama fesyen Indonesia, yaitu: DedenSiswanto, Hikmat Fashion, Oleanderbyribie, Rose.Ma.Lina X Sofie, Michelle Liu, BBPPMPV BISPAR X SMKN 4 Balikpapan, Lidia Hadiwinoto, Chatrine Liu, Shannelom Yuma, Binus International Fashion Design, Sofie, Ali Charisma, dan Ivan Gunawan.
Koleksi yang ditampilkan akan memperlihatkan keragaman konten lokal sesuai tren global melalui busana konvensional hingga busana muslim serta menerapkan konsep sustainable fashion yang menjadi perhatian industri fesyen dunia. Front Row Paris menghadirkan pula kegiatan fashion showcase, business matching, dan exhibition yang akan dihadiri oleh buyer dan media internasional.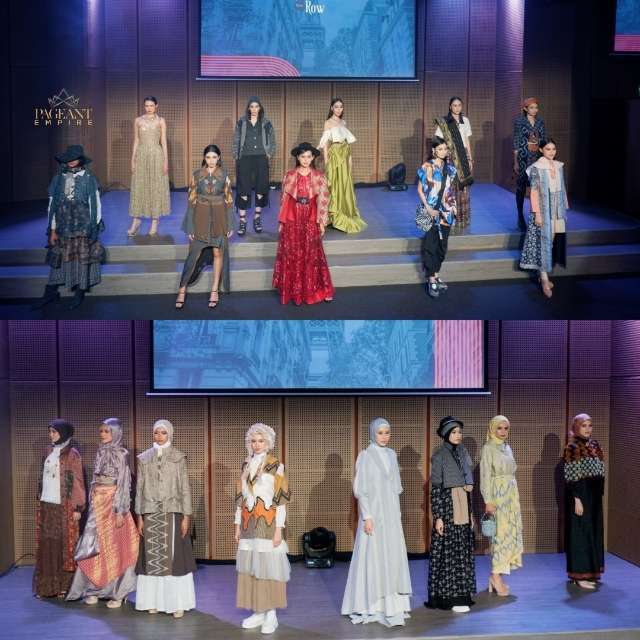 Para designer tersebut akan menghadirkan karya mereka, dengan menghadirkan unsur kain Wastra Nusantara seperti dari Jawa Barat, Bali, Jawa Timur dan Sumatera Selatan.
Salah satu designer ternama tersebut adalah Ivan Gunawan yang akan menampilkan karya terbarunya, mengunakan motif dari jaman kejayaan Majapahit.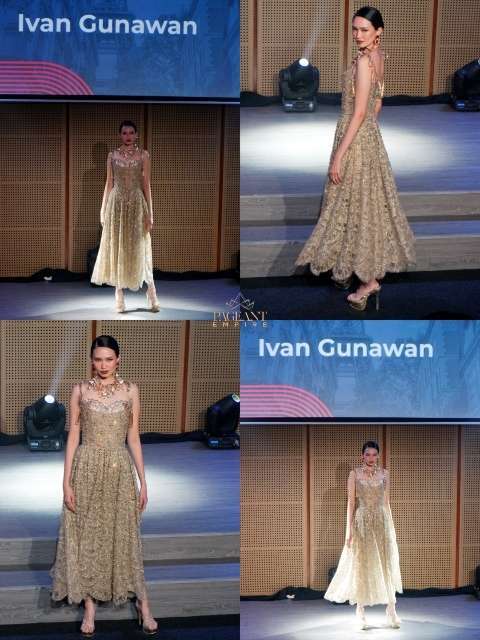 Tidak hanya mengelar show, Ivan juga mensupport kegiatan tersebut dengan mengandeng brand Ivan Gunawan Cosmetics di Front Rown Paris 2023.
"Walaupun aku tidak tergabung dengan IFC, tapi kalau Mas Ali telpon pasti ada sesuatu yang aku gak bisa bilang tidak, untuk event ini aku membawa Ivan Gunawan Cosmetics, berawal hanya untuk pribadi dan tahun ini memasuki tahun kelima masuk pasar industri kosmetik, IGC mempunyai banyak pilihan buat wanita, termasuk tahun lalu IGC sebagai offical makeup artist di Miss Grand International 2022. Dan tahun ini IGC kembali mensupport IFC di Front Row Paris 2023" ujar Ivan Gunawan.
Dari 13 designer yang akan tampil tersebut ada 2 designer muda kakak beradik asal Bandung, Jawa Barat. Mereka adalah Michelle Liu berusia 14 tahun dan Catherine Liu berusia 10.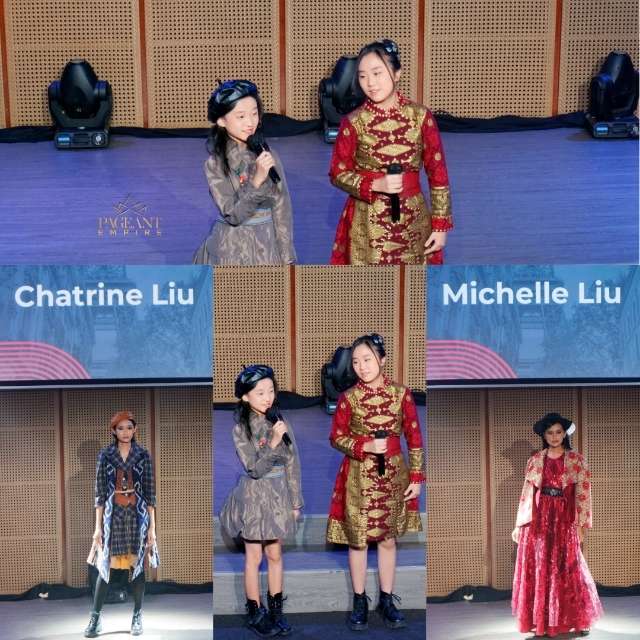 Michelle menghadirkan kain wastra Sumatera Selatan berupa tenun songket dalam bentuk blazer, coat dan dress, sedangkan Catherine membawa kain Troso khas Jepara, Jawa Tengah dalam bentuk coat, blazer, blouse dan scraf.
Masing-masing designer akan menghadirkan 10 looks, yang dibawakan 30 model International.
Penulis : Irwan