Miss Cosmo World adalah ajang kontes kecantikan yang diadakan di Malaysia, dimana Carrie Lee sebagai foundernya. Nama Carrie Lee mulai dikenal sejak menang Miss Chinese Cosmos 2005.
Bergulirnya waktu Carrie akhirnya membangun kontes kecantikan sendiri dengan nama Miss Cosmo World.
Kontes tersebut sudah berjalan selama 6 tahun, untuk wakil Indonesia di pegang langsung oleh Bapak Haris yang juga pemilik Horiston Hotel (saat itu).
Prestasi tertinggi diraih oleh Delvia Wirajaya yang menjadi pemenang utamanya sebagai Miss Cosmo World 2018.
Sabtu (11/11) press conference Miss Cosmo World Indonesia 2023 dilangsungkan di Best Western Senayan, turut hadir beberapa pelaku pageants yang menyemarakan press conference tersebut. Mereka adalah Stefan Yogi Manhunt International Indonesia 2023, Kyle Putra Wira 2nd Ru The Best Male Model Of The Universe 2022 dan Rama Sinaga Mister Altitude Teen Supermodel Indonesia 2024.
Terpilih Anggun Putri Goro, dara berusia 17 tahun dengan tinggi 176cm asal Nusa Tenggara Timur sebagai Miss Cosmo World Indonesia 2023. Sebelumnya Anggun adalah juara pertama Putri Manggarai 2023.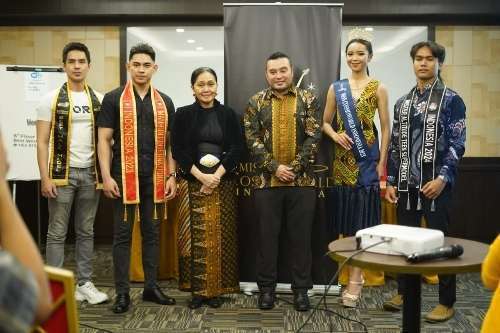 Anggun dipilih langsung oleh Doktor Muhammad Iqmal selaku National Director dan juga owner Manhunt International Indonesia. Dipilihnya Anggun sebagai wakil Indonesia adalah pertimbangan untuk memajukan wakil-wakil dari daerah Indonesia Timur.
Sebelum press conference diadakan, Anggun terlebih dahulu sudah berjumpa dengan Delvia Wirajaya Miss Cosmo World 2018, banyak wejangan yang Delvia berikan untuk Anggun.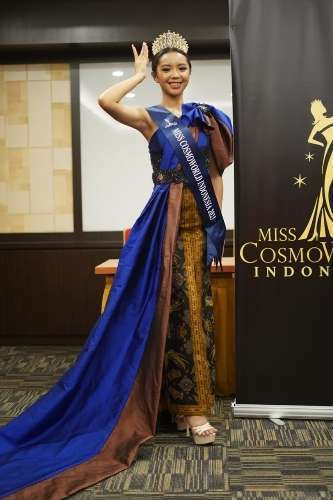 "Anggun sangat berterimakasih sama masyarakat Indonesia, Pageants lovers Indonesia yang memberikan support dan Doktor Muhammad Iqmal yang sudah memilih Anggun sebagai wakil Indonesia diajang Miss Cosmo World, semoga Anggun bisa membanggakan Indonesia" ucapnya.
Kompetisi Miss Cosmo World 2023 diadakan tanggal 15-29 November di Malaysia.