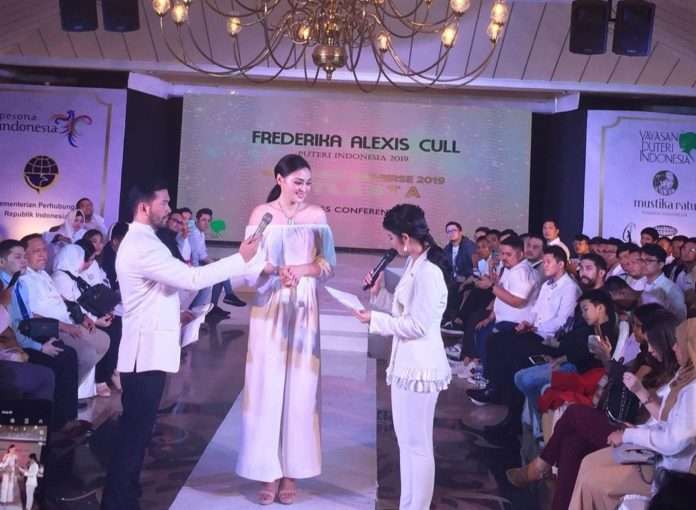 Isu liar yang berkembang mengabarkan kalau kedua Puteri Indonesia 2019, Frederika Alexis Cull Miss Universe Indonesia 2019 dan Jolene Marie Cholock Rontisulu Top 8 Miss International 2019 ada perselisihan ternyata tidaklah benar.
Dalam press conference keberangkatan Frederika menuju karantina Miss Universe 2019 yang akan diselenggarakan dari tanggal 28 November sampai 8 Desember di Atlanta, Amerika Serikat.
Dimulai dengan kiriman rangkaian bunga yang menghiasi halaman depan Aula Sasono Wiwoho, Mangun Sarkoro, Menteng, Jakarta Pusat.
Rangkaian bunga warna warni dengan dominan warna biru bertuliskan "Frederika Cull I Wish You Best Of Luck".
Ga hanya rangkian bunga saja yang Jolene berikan, ia juga hadir dibelakang backstage, saat Frederika selesai tampil sesi keempat dengan busana mini dress, Jolene memberikan handbuke Bunga, Frederika terlihat terharu dengan kehadiran sahabatnya tersebut.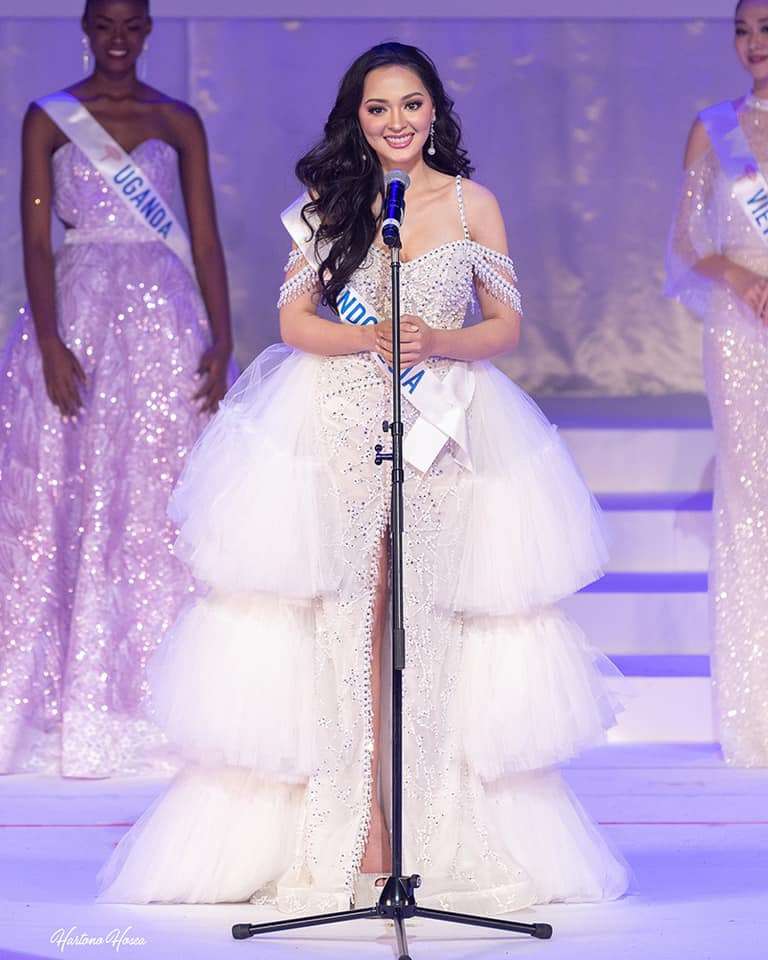 Kemudian Jolene hadir ditengah-tengah acara dengan mengenakan busana serba putih, sesuai dengan tema acara. Acara yang dipandu Ryan Ibram dan Farhanissa Nasution (Puteri Indonesia Sumatera Utara 2015) bertanya kepada Jolene tanggapannya mengenai Frederika, yang sebentar lagi berangkat ke Amerika Serikat.
"Get The Crown" itulah jawaban yang diberikan Jolene untuk Frederika. Ucapan Jolene tersebut mendapatkan tepukan gemuruh dari pageants lover Indonesia yang banyak hadir pada press conference tersebut.
Nah! Cukup sudah ya isu liar yang mengabarkan kalau kedua sahabat tersebut tidak akur dan ada masalah, dengan kehadiran Jolene Marie Cholock Rontisulu Top 8 Miss International 2019 tidaklah benar.
Penulis : Irwans