Nama designer TommyYudis akhir-akhir ini mulai mencuri perhatian Pageant Lover Indonesia (PL), berawal dengan kemenangan Gabriella Patricia Mandolang di Miss Tourism International 2019 sebagai Miss Tourism Queen Of The Year International 2019/2020, yang diselenggarakan di Malaysia 8 November 2019.
Pada malam final Miss Tourism International tersebut, Gabe biasa disapa mengenakan gaun malam berwarna biru laut, dengan belahan disamping kiri terlihat jelas kaki jenjangnya dan bagian dada rendah dengan siluet sabrina. Terlihat gaun malam tersebut nampak biasa saja, namun jika diperhatikan dengan seksama ada perubahan yang tampak nyata pada setiap detail sisik-sisik yang bisa berubah bentuk warna dari biru menjadi silver.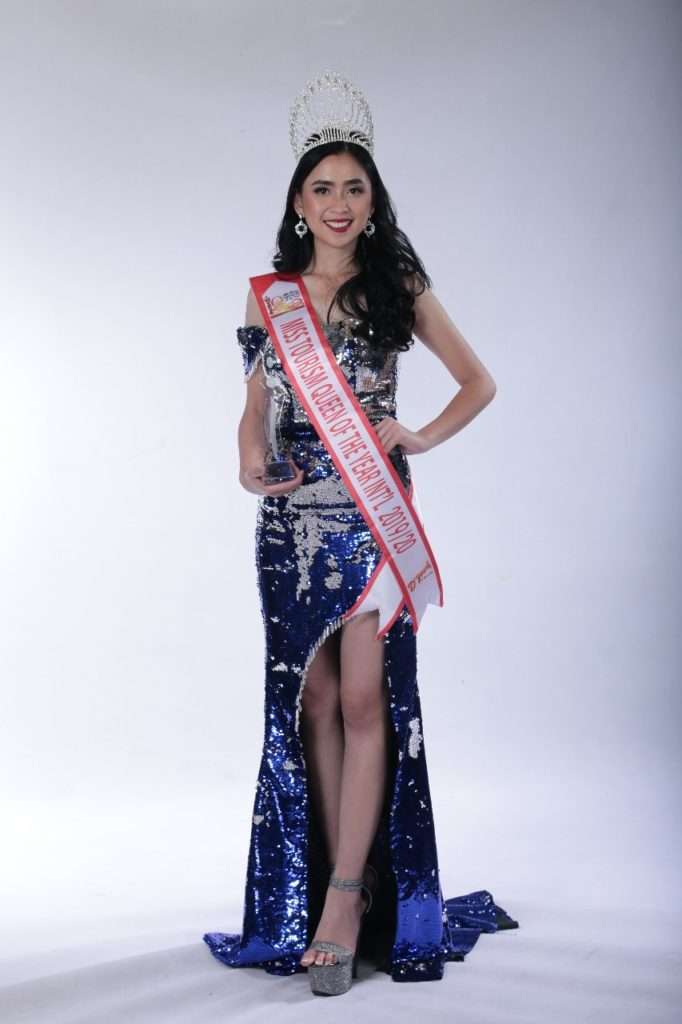 Dengan tanpa sengaja saat tangan menyentuh setiap sudut akan menimbulkan efek motif yang berbeda, hingga terlihat seperti motif Peta Dunia, bahkan gaun malam tersebut sempat viral didunia maya ketika para PL ada yang langsung mengirimkan pesan via direct massage ke akun instagram @TommyYudis.
Menurut TommYudis pemilihan motif kain tersebut ia sesuaikan dengan motif busana kostum nasional yang Gabe, rancangan designer Jember Fashion Carnaval yaitu Watu Ulo, sang Nogo Rojo(Wujud asli Watu Ulo) dari tidur panjangnya dan ia pun melihat sosok seorang putri yang dia kenal dan sangat dirindukan melintas menembus permukaan laut lepas. Bagi Nogo Rojo sang Putri adalah lambang cinta, kekuatan, perjuangan, kepemimpinan dan pengorbanan wanita. Kesetiaan Nogo Rojo untuk menjaga harta berharga milik sang Putri lah yang membuat sang Putri mengupayakan segala cara untuk menyelamatkan Nogo Rojo. Harta tersebut bukan hanya emas permata atau intan berlian namun hati sang Putri. Walaupun sebagai gantinya adalah jiwa sang Putri yang tidak bisa lagi meninggalkan kerajaan Laut Selatan Indonesia selamanya.
Berawal Dari Kost-Kostan
Team Pageantempire kemudian melakukan kontak langsung dengan TommyYudis, kami diterima dengan hangat saat berkunjung ke butik milik mereka yang sudah ditempati selama 2 tahun dari tahun 2017, berada di Pasar Mayestik lantai 2 blok B no.106, Kebayoran Baru, Jakarta Selatan.
Belum banyak yang tahu bahwa nama designer TommyYudis bukanlah satu orang, melainkan dua orang yang menjadi satu nama, yaitu Tommy dengan postur tubuh tidak tinggi dan Yudis bertubuh tinggi. Keduanya mengawali karier didunia fashion beauty pageant, saat sama-sama tinggal di kostan.
"Saya (Yudis) tinggal satu rumah beda lantai, jika mau berangkat kerja selalu berpapasan dengan kamarnya Tommy, nah ga sengaja saat lewat didepan kamarnya saya lihat ada banyak gambar sketsa, berawal dari situlah perkenalan saya dengan Tommy"
Sedangkan Tommy sendiri mengiyakan jawaban sahabatnya tersebut, sambil menambahkan kalau ia memang setiap tinggal dikostan pintu kamarnya tidak pernah ditutup selalu terbuka.
Satu kliennya langsung membuka jalan TommyYudis menuju panggung beauty pageants Indonesia, berawal saat membuatkan gaun untuk Qory Sandrioriva Puteri Indonesia 2009 yang hadir dimalam final Puteri Indonesia 2017, saat itu Qory tampil cantik dengan gaun malam berwarna merah dan tampil diatas panggung bersama para alumni pemenang Puteri Indonesia dari berbagai angkatan.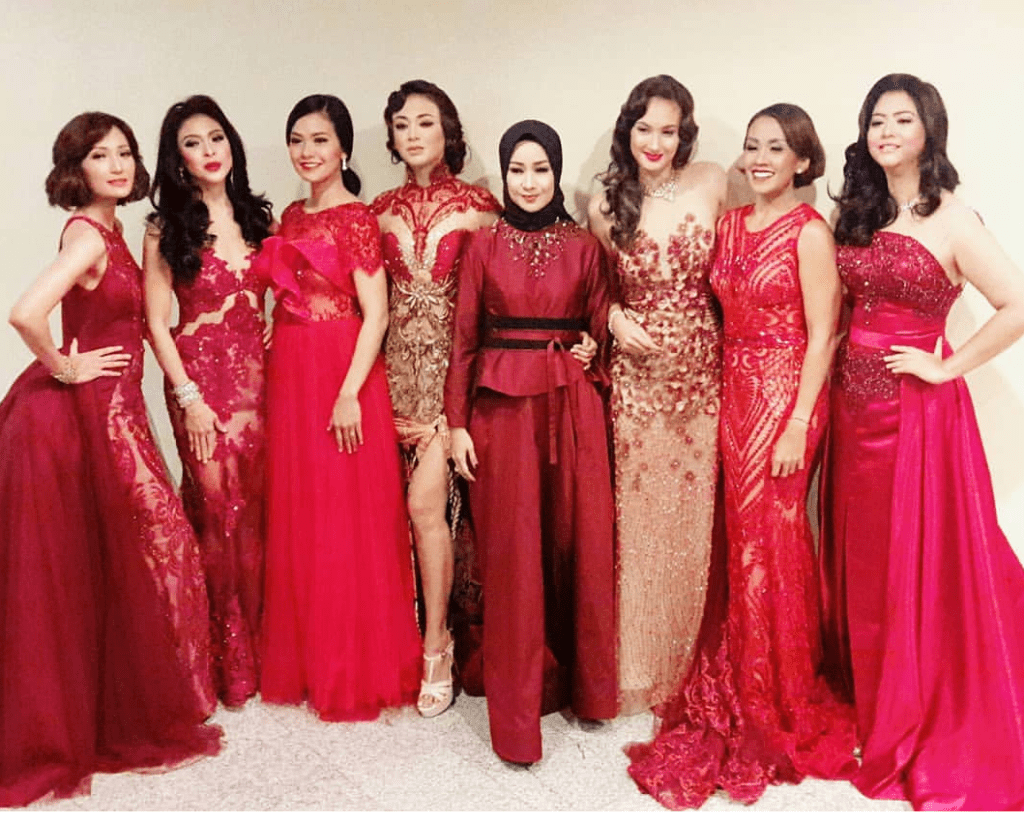 "Berawal dari saat Qory pakai gaun kami dan ga lama Whulandary Herman pemenang Puteri Indonesia bilang, gaunnya bagus kak Qory rancangan designer siapa, mau dong aku dikenalin"
Mulai dari Qory Sandrioriva, berlanjut ke Whulandary Herman, hingga setiap tahunnya selalu saja ada finalis Puteri Indonesia yang meminta dibuatkan gaun malam yang akan mereka pakai saat karantina Puteri Indonesia 2019 dan Miss Grand Indonesia 2019. Bahkan saat Whulandary sedang hamil ia minta dibuatkan gaun untuk pemotretan meternity dan beauty camp ArtikaWhulandary Batch 6.
Dan ditahun 2019 adalah puncaknya karya TommyYudis mulai bergema dipanggung beauty pageant nasional dan internasional, mulai team Eljohn Pageants yang mempercayakannya membuatkan gaun malam untuk Ratu Vashti Annisa di Miss Eco International 2019 di Egypt, Renie Arum Sari di Miss Tourism World 2019 di Croatia, Santi Yuliani di Miss Asia Pacific International 2019 di Philippines, Gabriella Patricia Mandolang di Miss Tourism International 2019 di Malaysia dan Dewi Sri Martomamat Miss Supranational Suriname 2019 di Polandia.
Seperti apa keseruan team Pageantempire berkunjung dan berbincang dengan designer TommyYudis, tonton video selengkapnya dan klik linknya dibawah ini.
Penulis : Irwans