Pademi virus corona covid19 sudah mewabah hampir keseluruh dunia, virus tersebut ditularkan melalui batuk, bersin dan percakapan. Seluruh dunia memberlakukan peraturan terkait wabah tersebut dengan physical distancing dan ada juga yang melakukan lockdown, dengan mengunci negaranya tidak mengizinkan keluar masuk orang baik dari dalam atau luar negeri.
Dengan total 3,308,233 terpapar positif 234,105 meninggal dunia dan 1,042,822 sembuh.Melihat banyaknya masyakarat dunia terpapar dan meninggal dunia karena virus corona covid19 yang sampai sekarang belum ditemukan obatnya. Membuat profesi paramedis, dokter dan perawat menjadi ujung tombak garda terdepan.
Mereka bak pahlawan yang siap membantu mengobati para korban, bahkan tidak sedikit paramedis tersebut juga menjadi korban dan terpapar positif hingga meninggal dunia. Namun tugas kemanusiaan tersebut mereka kerjakan dengan suka cita.
Tapi tau ga sih? Kalau 5 pria dari dunia male pageants ini, memiliki profesi sebagai paramedis. Berikut kisahnya.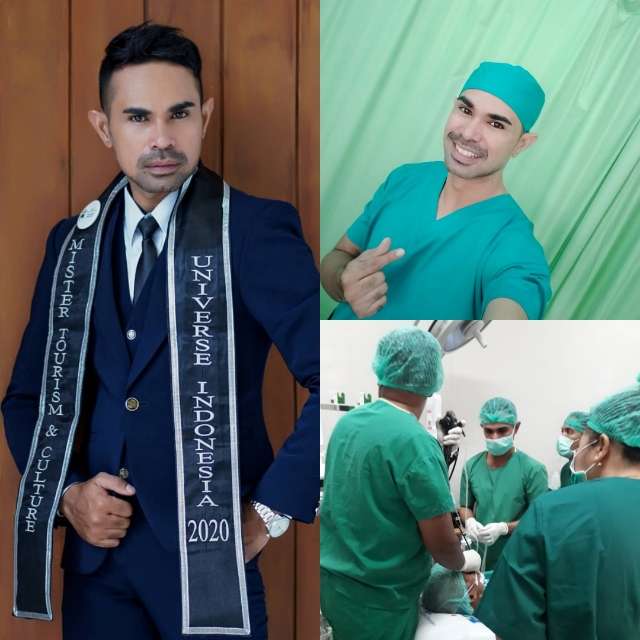 1. James Radar Mister Tourism Culture & Universe Indonesia 2020
James adalah pemuda asli provinsi Nusa Tenggara Timur ia akan mewakili Indonesia di Mister Tourism Culture & Universe 2020 di Myanmar bulan Oktober 2020.
Memiliki hobby photography dan menyanyi, James memiliki berprofesi yang sangat mulia yaitu sebagai perawat dirumah sakit di Rsud Prof Dr Wz Johannes Kupang NTT, profesi tersebut sudah lama ia jalankan selama 14 tahun sejak tahun 2006.
Ditengah pademi virus corona covid19, James mengutarakan bahwa dirumah sakit tempat ia bekerja pernah menangani 1 pasien yang terinfeksi dan sekarang sudah sembuh, di NTT sendiri ada 7 orang yang terinfeksi.
Sementara itu Indonesia berada diposisi kedua negara tertinggi dikawasan Asia Tenggara setelah Singapura yang terpapar positif virus corona covid19, ada 10,118 positif, 792 meninggal dunia dan 1,522 sembuh.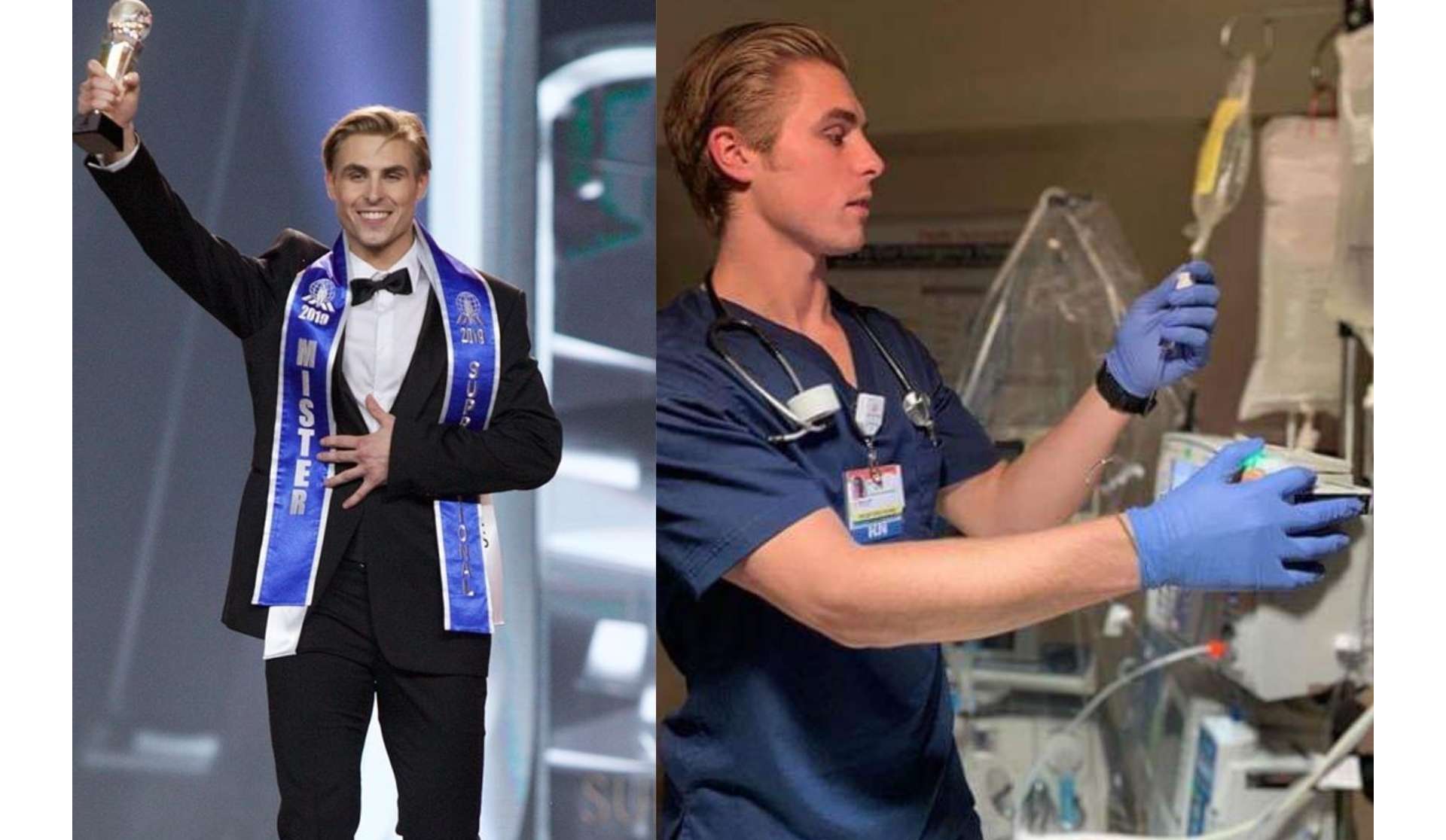 2. Nate Crnkovich Mister Supranational 2019
Berprofesi sebagai perawat di sebuah rumah sakit dikawasan California, Amerika Serikat. Nate banyak membagikan aktivitasnya disosial media dan menghimbau masyarakat untuk mematuhi himbauan pemerintah, demi memutus mata rantai virus corona covid19.
Amerika Serikat berada diposisi pertama tertinggi diduna yang terpapar positif virus corona covid19, ada 1,095,210 positif, 63,861 meninggal dunia dan 155,737 sembuh.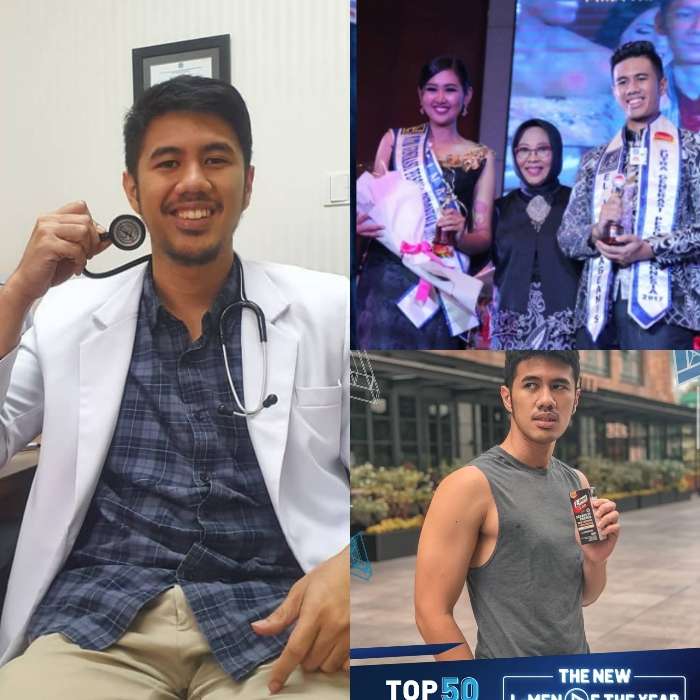 3. Muhammad Rezqa Kalifa
Pria asal Riau dan berprofesi sebagai dokter muda di RSIA YPK Mandiri, ditahun 2017 pernah mewakili provinsinya dipemilihan Putra Putri Pariwisata Nusantara 2017 yang diselenggarakan oleh Yayasan El John Pageants, pada tahun tersebut ia berhasil juara kedua atau 1st runner up.
Sekarang Rezga sudah masuk Top 50 finalis Lmen Of The Year 2020, penjurian masih berlangsung dimana 50 finalis setiap harinya ada sesi sharing diakun sosial media L-Men, dan akan 14 finalis Lmen of the year 2020 dimana pengumuman akan diumumkan diakhir bulan Mei 2020.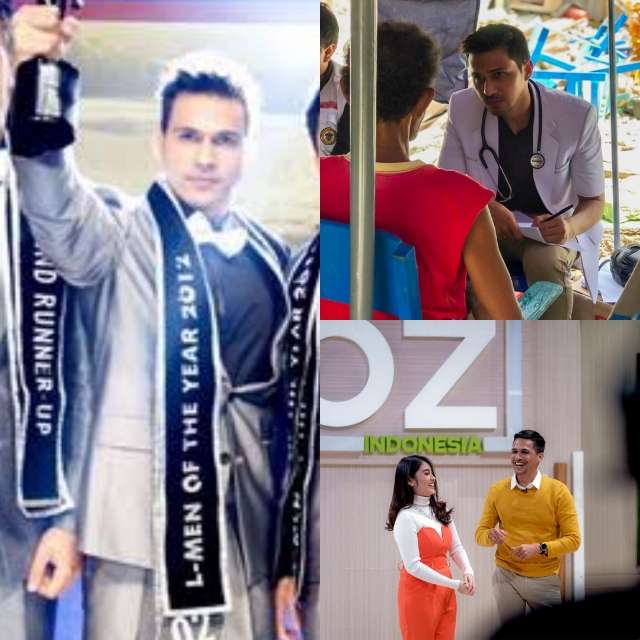 4. Rizal Al Idrus L-Men Of The Year 2012, Top 10 Mister International 2012 dan Mister Internet Popularity.
Sampai saat ini Rizal adalah satu-satunya pemenang kontes male pageant yang memiliki profesi sebagai dokter. Ia pernah memandu acara Dr Oz Indonesia di televisi nasional.
Sebagai seorang dokter, Rizal juga pernah membintangi film nasional, Garuda Superhero ditahun 2014.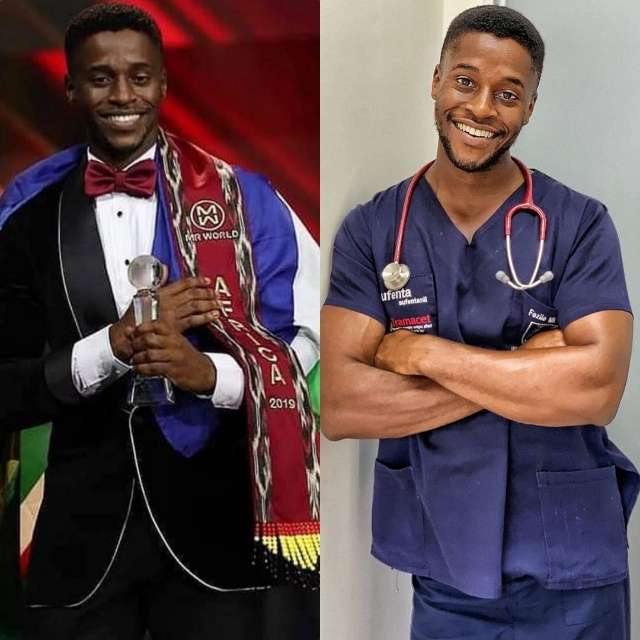 5. Fezile Mkhize 1st runner up Mister World 2019 dan Mister World Africa 2019
Fezile termasuk wakil South Africa yang tersukses diajang Mister World, pemuda berusia 26 tahun mencatatkan prestasi tertinggi dengan meraih 1st runner up dan gelar Mister World Africa 2019.
Felize juga berprofesi sebagai seorang dokter disebuah rumah sakit, ditengah pademi virus corona covid19 ia juga menjadi garda terdepan dalam membantu kesembuhan pasien.
Saat ini penduduk di South Africa yang terpapar positif virus corona covid19, ada 5,647 positif, 103 meninggal dunia dan 2,073 sembuh.
Penulis : Irwans