India mulai bangkit kembali di dunia beauty pageants. Setelah cukup lama tidak meraih mahkota Miss World, tahun 2017 mulai menunjukan kekuatannya dengan mengirim Manushi Chhillar yang baru saja terpilih sebagai Miss World 2017, yang diadakan di Sanya, Tiongkok.
Manushi yang berusia 20 tahun dengan tinggi 175 cm ini adalah mahasiswi jurusan Kedokteran di Bhagat Phool Singh Government Medical College for Women yang bercita-cita menjadi dokter bedah jantung. Dia memang dibesarkan di tengah keluarga medis, sama seperti Miss World 2014 Rolene Strauss yang kedua orang tuanya juga merupakan dokter.
Manushi bersaing dengan 117 kontestan dari seluruh negara, termasuk dengan wakil Indonesia Achintya Nilsen yang masuk top 10, winner beauty with a purpose, winner head to head challange dan winner best world fashion designer.
Manushi yang juga teman sekamar Tya ini mahir menari tarian klasik Kuchipundi dan memiliki hobi olahraga ekstrim seperti paragliding, bungee jumping, snorkeling, dan scuba diving.
Kemenangan Manushi menjadikan dirinya sebagai wanita keenam India yang berhasil meraih mahkota biru.
Berikut daftar enam wanita India yang berhasil meraih mahkota Miss World: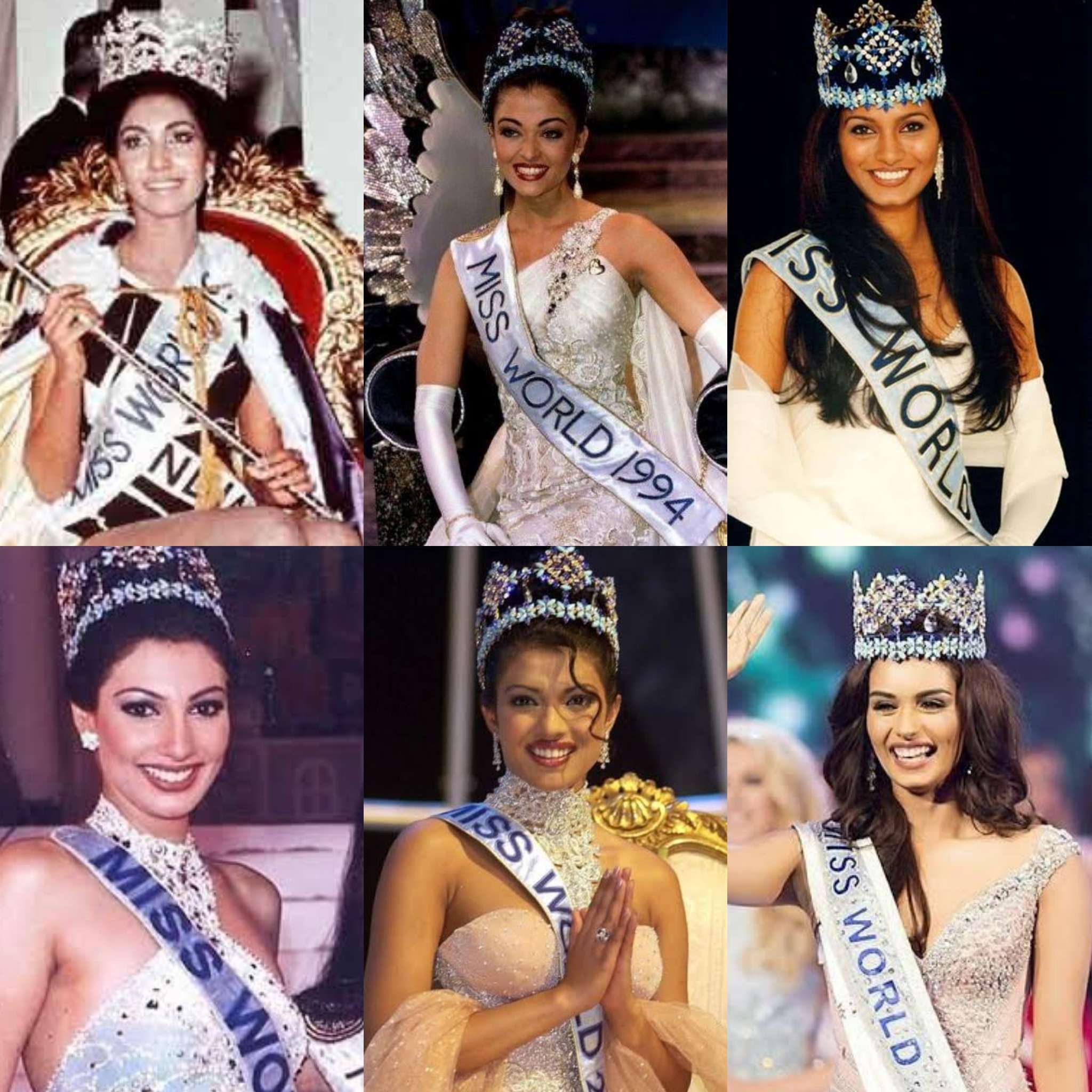 1. Reita Faria (Miss World 1966) diadakan di London, Inggris
2. Aishwarya Rai (Miss World 1994) diadakan di Sun City, Afrika Selatan
3. Diana Hayden (Miss World 1997) diadakan di Mahé, Seychelles
4. Yukta Mookhey (Miss World 1999) diadakan di Malta; dan London, Inggris.
5. Priyanka Chopra (Miss World 2000) diadakan di London, Inggris dan Maladewa.
6. Manushi Chhillar (Miss World 2017) diadakan di Sanya, Tiongkok.
Dengan kemenangan Manushi Chhillar sebagai Miss World 2017, secara otomatis India menyamai prestasinya dengan negara Venezuela, sebagai pemegang gelar terbanyak pemenang Miss World sebanyak enam kali.
Berikut daftar lengkap hasil malam final Miss World 2017.
Miss World 2017: India – Manushi Chhillar
1st Runner-Up: Mexico – Andrea Meza
2nd Runner-Up: England – Stephanie Hill
Top 5 :
France – Aurore Kichenin
Kenya – Magline Jeruto
Top 10 :
Indonesia – Achintya Holte Nilsen
Jamaica – Solange Sinclair
Russia – Polina Popova
South Africa – Adè van Heerden
South Korea – Ha-eun Kim
Top 15
El Salvador – Fatima Cuellar
Japan – Haruka Yamashita
Macau – Cloe Lan Wan-Ling
Mongolia – Enkhjin Tseveendash §
Nigeria – Ugochi Ihezue
Top 40
Argentina – Avril Marco
Bangladesh – Jessia Islam
Botswana – Nicole Gaelebale
Brazil – Gabrielle Vilela
China – Guan Siyu
Colombia – Maria Daza
Croatia – Tea Mlinarić
Dominican Republic – Aletxa Mueses
Guatemala – Virginia Argueta
Italy – Conny Notarstefano
Kazakhstan – Gul'banu Azimkhan
Lebanon – Perla Helou
Liberia – Wokie Dolo
Malta – Michela Galea
Moldova – Ana Badaneu
Nepal – Nikita Chandak
New Zealand – Annie Evans
Peru – Pamela Sánchez
Philippines – Laura Lehmann
Poland – Magdalena Bieńkowska
Sweden – Hanna Haag
Ukraine – Polina Tkach
United States – Clarissa Bowers
Venezuela – Ana Carolina Ugarte
Vietnam – Đỗ Mỹ Linh
Fast Track dan Spesial Awards
Sport: Dominican Republic – Aletxa Mueses
Top Model: Nigeria – Ugochi Ihezue
Talent: Malta – Michela Galea
Multimedia: Mongolia – Enkhjin Tseveendash
People's Choice Award: Mongolia – Enkhjin Tseveendash
Beauty With A Purpose:
India – Manushi Chhillar
Philippines – Laura Lehmann
Vietnam – Đỗ Mỹ Linh
Indonesia – Achintya Holte Nilsen
South Africa – Adè van Heerden
Penulis : Irwans