Ivan Gunawan selaku national direktur Miss Grand Indonesia dibawah naungan Yayasan Mega Bintang dan bekerjasama dengan Ruben Onsu dari Mop Channel, mengumumkan Kharisma Aura finalis Miss Grand Indonesia 2020 asal Majalengka, Jawa Barat yang berusia 20 tahun yang terpilih sebagai Miss Grand Indonesia 2020. Final Miss Grand Indonesia diumumkan langsung melalui Youtube Mop Channel.
Pengumuman tersebut sempat tertunda karena wabah virus corona covid19. Setelah PSBB Transisi diberlakukan pengumuman pemenang mulai dilakukan.
Dewan jurinya yaitu Ivan Gunawan (National Director Miss Grand Indonesia 2020) Sarwendah (Aktris dan isteri Ruben Onsu pendiri MOP Channel) Drg. Devya (Celebiriti Dental) Nadia Purwoko (Miss Grand Indonesia 2018/2nd runner up Miss Grand International 2018) Ari Tulang (Koreografer) Junita Liesar (Inspiring Busniess Woman) Arief Budiman (Director YT Utama Putra/Crown Miss Grand Indonesia 2020) dan host final Herjuno Syaputra (Anchor/2nd runner up L-Men of The Year 2018).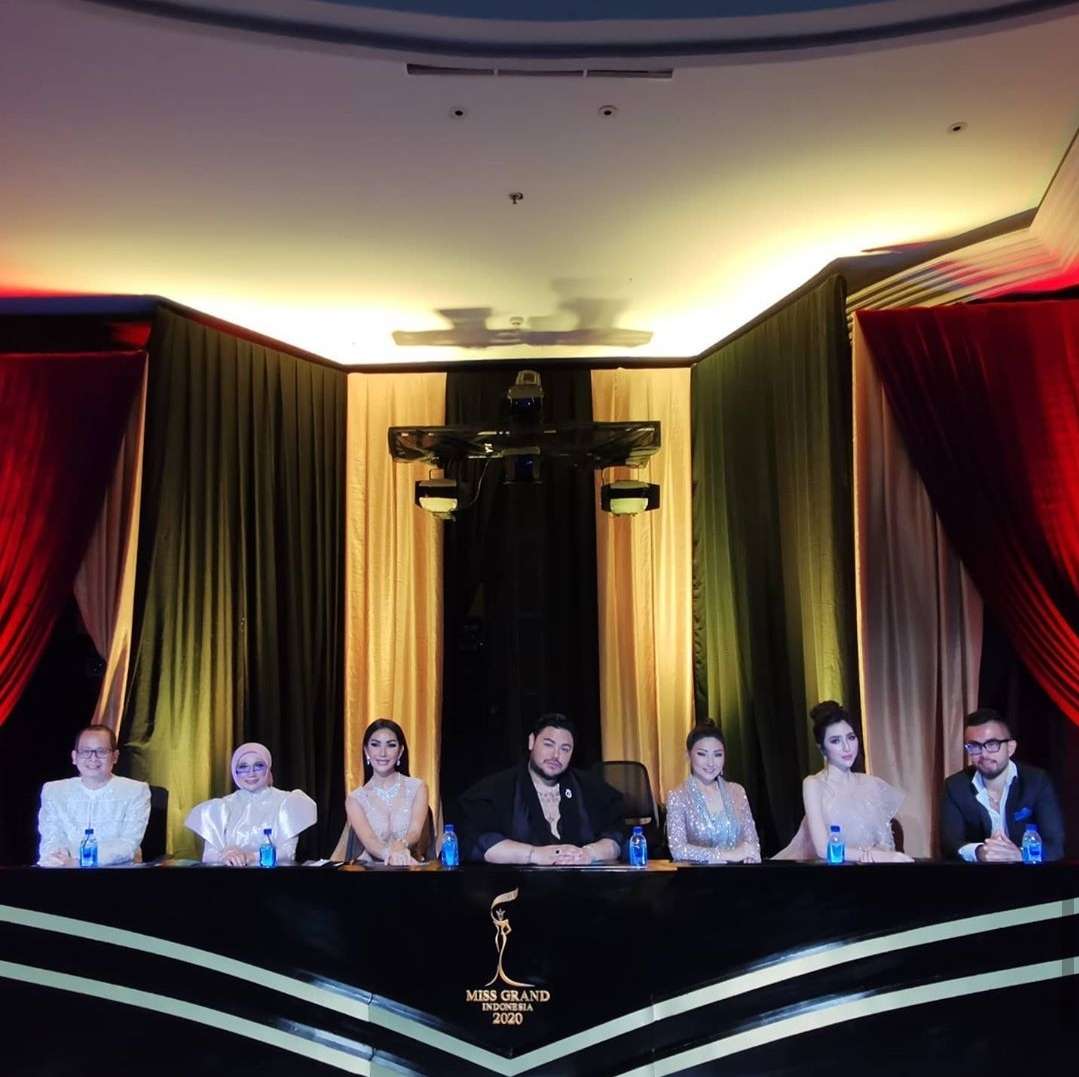 Miss Grand Indonesia 2020 dimulai bulan Februari. Miss Grand Indonesia 2020 diikuti 5 kontestan selain Kharisma Aura ada Nadia Inggrida, Jessika Lagu, Bella Aprilia dan Jazmine Rowe.
Dengan postur tubuh tinggi 181cm), memulai karir di dunia modelling sejak usia sangat dini, 12 tahun. Bergabung dengan agensi modeling terkenal Posture Management. Kharisma mulai sering berjalan dari satu panggung fashion show ke panggung lainnya, baik didalam negeri maupun diluar negeri.
Beberapa brand internasional seperti Carolina Herrera, Chanel, Hermes, Julien Macdonald, Nerdunit, Bhawna Navneet, Fashion Futures, Brian Khoo, We Are Kindred, Khoon Hooi, Ceres, Payahui, Yumi Katsura, Gabriella Lage, Espen Salsberg dan Steven Tach.
Gadis yang dulunya tomboy dan suka memanjat pohon ini, tidak melupakan pendidikannya, karena jadwal dunia modeling yang padat Kharisma tidak seperti anak-anak biasanya yang pergi kesekolah, ia menempuh pendidikan home schooling dan kemudian meneruskan kebangku kuliah di Mercu Buana mengambil jurusan Public Relation.
"Dulu saya tomboy, suka manjat pohon dan mainnya sama cowo, melihat itu mama langsung memasukan saya kedunia modeling, biar tomboynya hilang jadi feminim" ucapnya
Nama-nama designer tersebut adalah Ivan Gunawan, Sebastian Gunawan, Anne Avantie dan Obin. Saat Anne Avantie mengelar fashion show baru-baru ini di Semarang, Dari Sleman Turun Ke Hati seharusnya Kharisma ditunjuk menjadi model, karena kesibukannya di kampus ia tidak sempat terlibat dalam fashion show tersebut.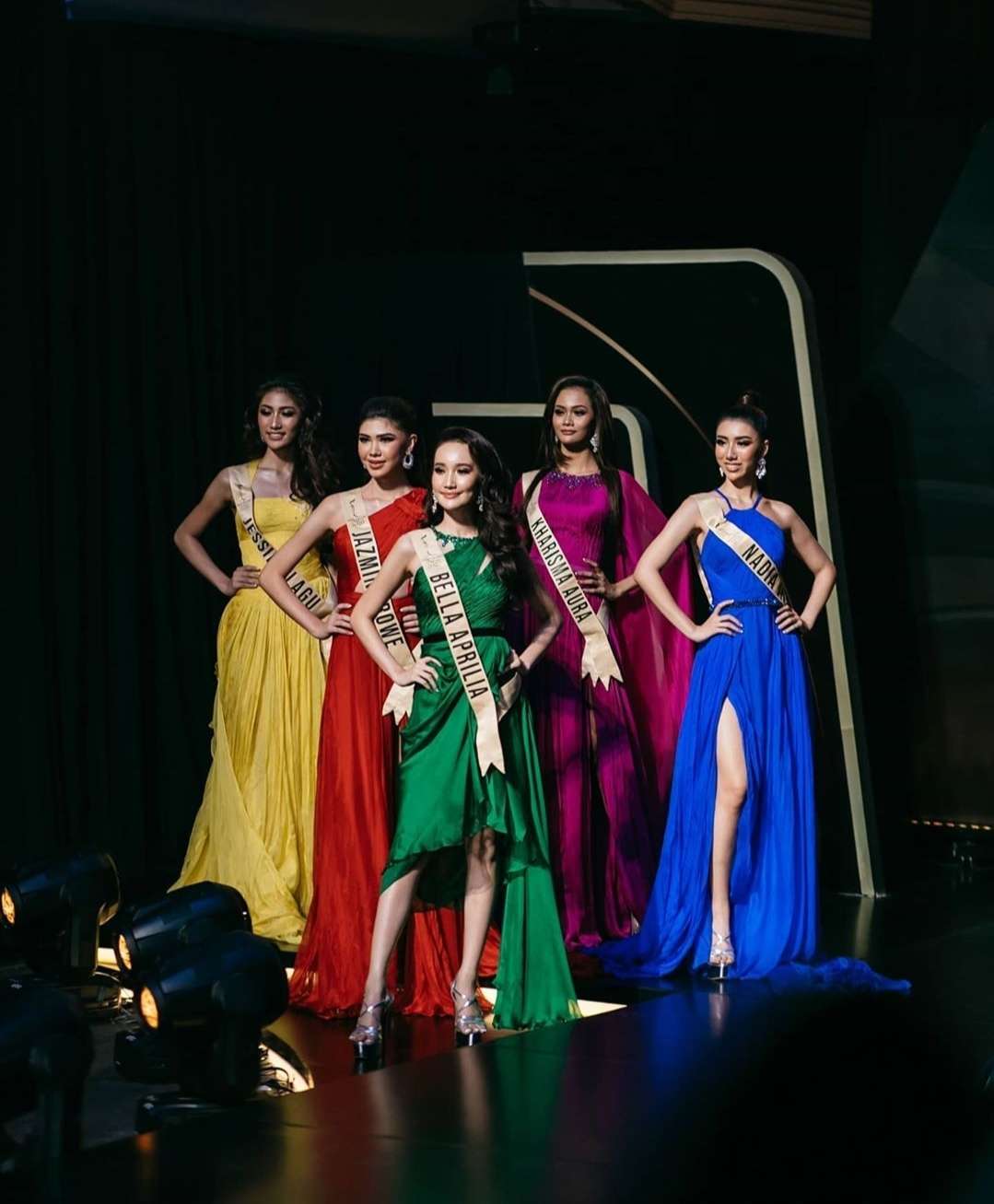 Berikut daftar pemenang Miss Grand Indonesia 2020
Winner Miss Grand Indonesia 2020 : Kharisma Aura
1st runner up : Bella Aprilia
Miss Photogenic : Jessika Lagu
Miss Congeniality : Jazmine Rowe
Miss Glowing Skin : Nadia Inggrida
Dengan kemenangannya tersebut Kharisma Aura akan mewakili Indonesia di Miss Grand International yang diadakan di Venezuela pada bulan Oktober 2020, namun jika pademi covid19 belum berakhir, kemungkinan kompetisi international tersebut akan diundur ketahun 2021.
Penulis : Irwans