Di saat dunia pageant mengalami fase diam ditahun 2020 akibat pandemi covid19, salah satu pageant nasional baru saja sukses menyelenggarakan perhelatan Miss Grand Thailand 2020 yang dimenangkan oleh Miss Grand Ranong, Namfon Patcharapon Chanrarapadit.
Salah satu petarot yang team Pageantempire temui (beliau tidak mau menyebutkan namanya) melihat hasil kartu tarot dan saran, peruntungan Nam untuk ajang Miss Grand International.
Kartu Tarot :
The World : Dunia perpageantan yang sedang sepi tahun ini, muncul sosok seorang wanita yang dikagumi
Nine of Cups (tengah) : seorang pria yang sudah mapan dengan segala harta atau aset yang dimiliki (Papa Nawat)
The Star : bintang atau harapan baru untuk Miss Grand Thailand.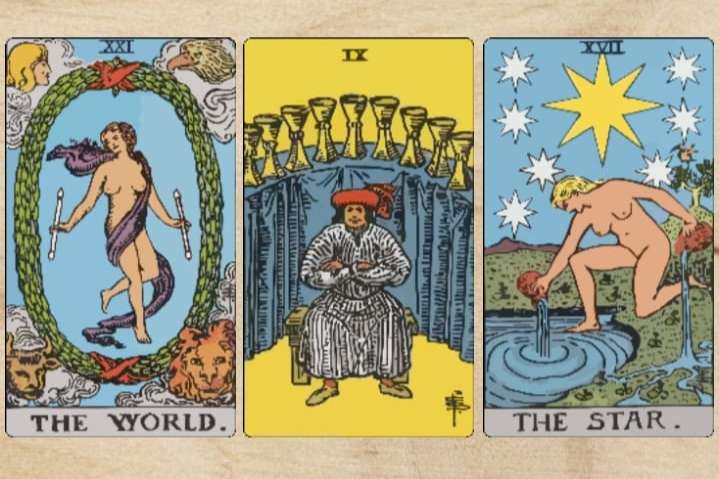 Terlihat Papa Nawat memang sudah membidik dia untuk mewakili Thai di MGI 2020 karena dapat menjadi spotlight untuk MGI juga. Dia akan memberikan harapan untuk warga Thailand apalagi pageantnya punya orang sana langsung.
Dari sejak terpilihnya Nam sebagai perwakilan propinsinya Ranong di ajang Miss Grand Thailand 2020, dia sudah merupakan salah satu yang mencuri perhatian publik dan organisasi. Dengan latar belakangnya yang unik dan performa yang stabil selama karantina, tidak salah jika pemilik organisasi langsung menjatuhkan pilihannya kepada gadis ini.
Menurut kartu tarot, Nam juga akan menjadi salah satu kandidat terkuat dimana boleh dibilang dialah "bintang" baru yang akan menjadi sorotan dunia perpageantan disaat pageant lain memutuskan istirahat di tahun 2020 ini.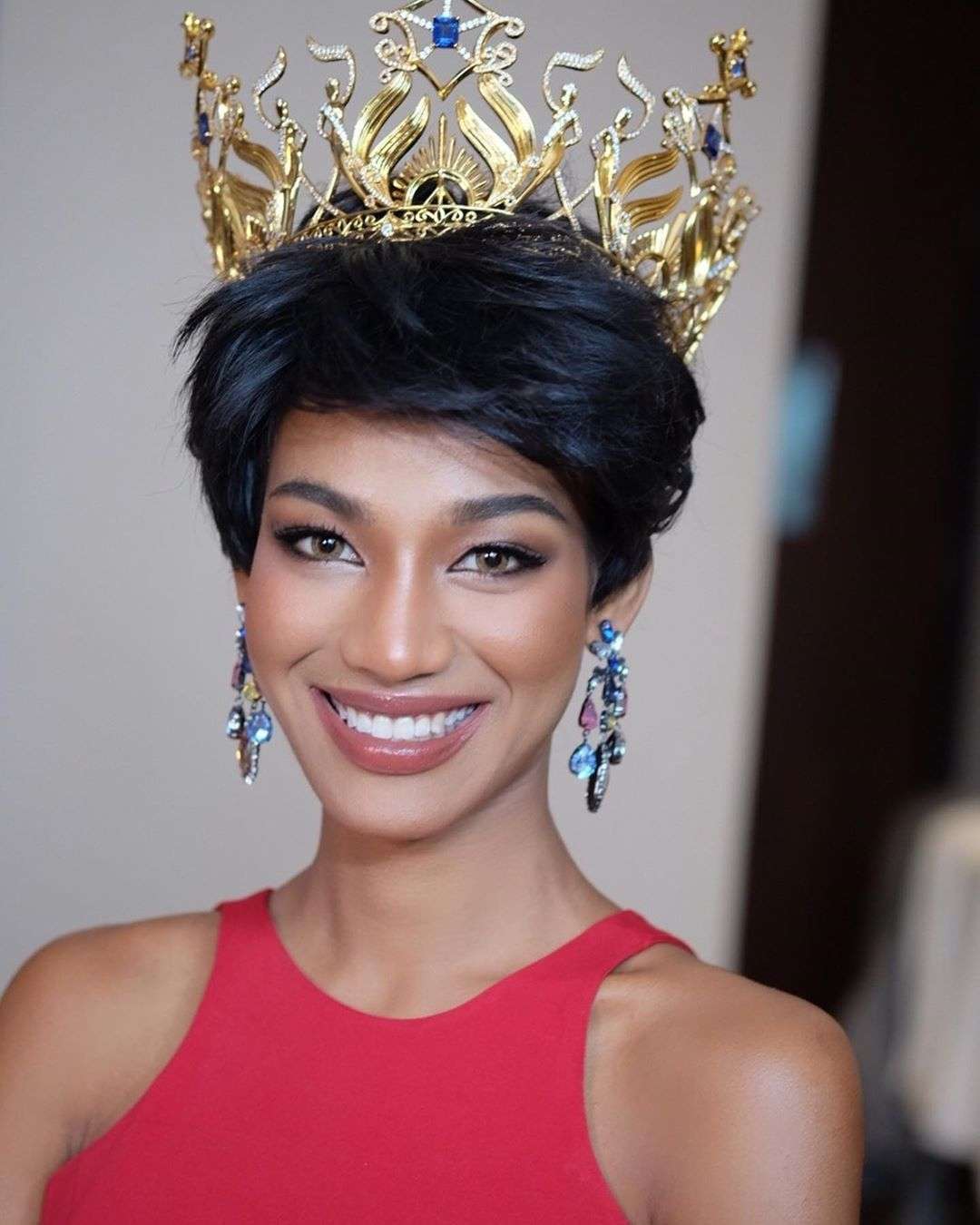 Nam juga akan menjadi salah satu buah bibir selama karantina Miss Grand International nantinya. Walaupun bersaing dengan kandidat lain yang tergolong lebih kuat baik dari segi fisik ataupun performa, Nam tetap akan menjadi sorotan dan selama dia menjalani karantina dengan sepenuh hati, tidak akan mustahil jika Negeri Gajah Putih ini akan kembali mengulangi atau meningkatkan prestasinya di ajang Grand Slam ini.
Semoga saja wakil kita (Indonesia)bisa bersanding juga dengannya seperti 4 tahun yang lalu (Miss Grand International 2016). Go ASEAN !
Nah akhir kata, itulah hasil ramalan kartu tarot untuk Namfon Patcharapon Chanrarapadit Miss Grand Thailand 2020 yang akan berjuang di Miss Grand International boleh percaya boleh tidak namanya ramalan, bisa benar bisa meleset, kembali kepribadi yang bersangkutan.
Penulis : Irwans