Disaat negara-negara diseluruh dunia, tidak bisa menyelenggarakan kontes pageants karena masih dalam suasana pademi covid19 dan fokus pageants lover tertuju ke negara Thailand, yang sukses mengelar Miss Grand Thailand 2020 dan karantina Miss Universe Thailand 2020.
Turki satu-satunya negara didunia yang berhasil mengelar kontes internasional, yaitu Miss Aura International 2020. Bukan tanpa sebab kontes tersebut digelar, karena Turky sudah membuka kunjungan negara-negara luar. Pemerintah Turki memperkenalkan praktik pariwisata aman di tengah pandemi Covid-19 dalam pertemuan bertajuk "ReTurkey" digelar 19-20 Juni di Antalya, Turki.
Antalya adalah salah satu kota di Turki yang paling banyak dikunjungi. Pemerintah Turki melalui Badan Promosi dan Pengembangan Pariwisata Turki (The Turkey Tourism Promotion and Development Agency/TGA) menyatakan penyelenggaraan wisata aman dengan protokol keselamatan dilakukan dengan ketentuan "Program Sertifikasi Pariwisata Aman", mulai transportasi hingga akomodasi. Sehingga siapapun yang datang ke Turki, mereka dijamin kesehatannya.
Miss Aura International 2020 diadakan sejak tanggal 13 sampai 27 September 2020 di Antalya, Turky. Kontes kecantikan ini sudah ada sejak tahun 2006, dahulu nama kontesnya adalah Miss Kemer International, semenjak tahun 2016 berganti nama menjadi Miss Aura International.
Owner Miss Aura International adalah Adnan Seker seorang bisnis man asal Turki. Dalam edisi tahun kelima ini, Miss Aura International 2020 diikuti 34 kontestan dari berbagai negara.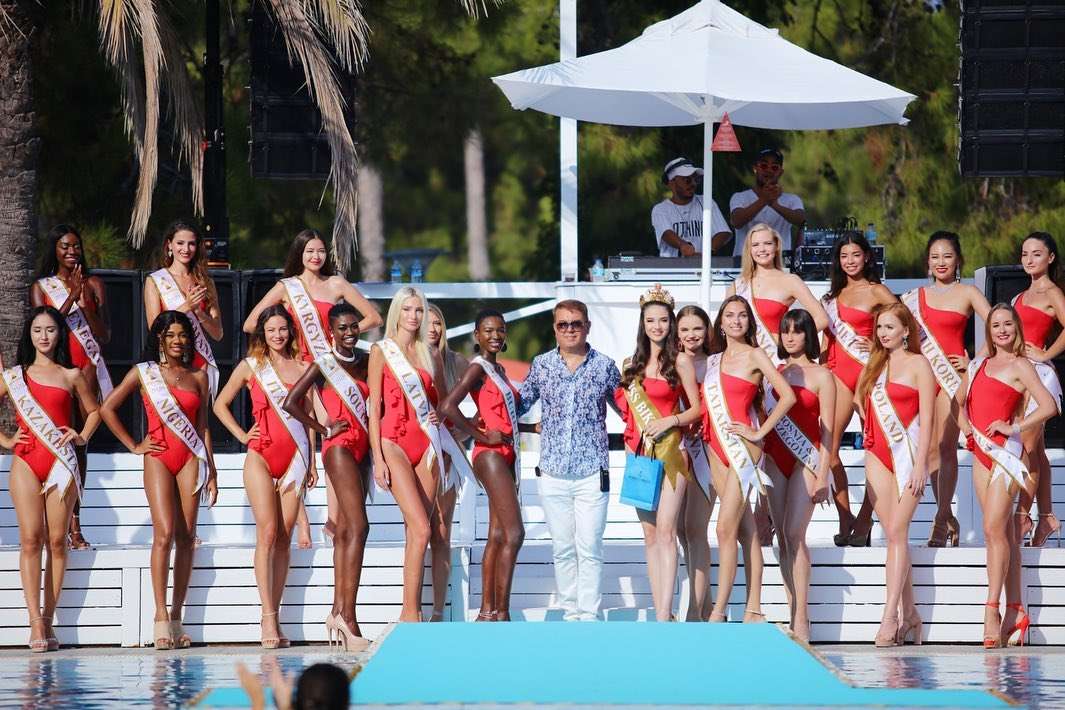 Burkina Faso, Czech Republic, Japan, Nigeria, Romania, Latvia, Ukrine, Usa, Brazil, Senegal, Russia, South Sudan, Estonia, South Korea, Bashkiria, Albania, Uzbekistan, Portugal, Tatarstan, Moldova, Turky, Kazakhstan, Belarus, Italy, Kyrgystan, Bulgaria, Croatia, Macedonia, Poland, Gerogia, Bosnia and Herzegovina, Serbia, Vietnam dan Montenegro.
Semua kontestan menginap di hotel bintang 5 Rixos Sungate 5, dengan agenda karantina sesi photoshoot national costume, swimsuit competition, talent show competition, volly pantai, dan kunjungan keberbagai tempat terbaik yang ada di Antalya, Turky.
Kontes ini diadakan bersamaan dengan parade musik hit tahunan teratas, di mana bintang dan DJ dunia paling terkenal tiba, seperti Timati, Svetlana Loboda, Monatic, Tina Karol, Via gra, Vera Brezhneva dan banyak lainnya.
Terpilih sebagai pemenang Miss Aura International 2020 adalah Andreia Correia dari Portugal, wanita berkulit eksotik dengan rambut kriwil yang juga seorang model, juga pemenang pertama Miss Portugal United Kingdom 2019.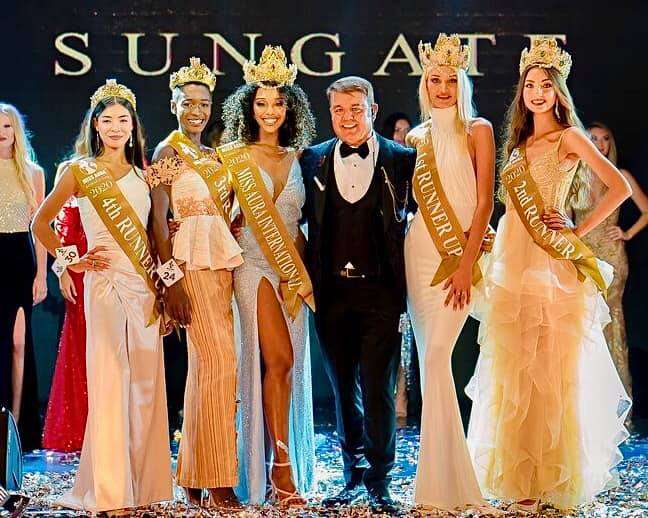 Berikut hasil lengkap final Miss Aura International 2020.
Winner : Andreia Correia – Portugal
1st runner up : Laine Mezale – Latvia
2nd runner up : Guzel Mussina – Tatarstan
3rd runner up : Mamounata Nikiema – Burkina Faso
4th runner up : Nika Kan – Vietnam
Spesial Award
Miss Anex : Lilia Lakishek – Ukrine
Miss Bikini : Andrijana Ilioska – Macedonia
Miss Rixos Sungate : Romina Odobescu – Italy
Miss Roberto Bravo : Arina Verina – Russia
Miss Talent : Amanda Akunne – Nigeria
Miss Friendship : Stephanie Ellen Almeida – USA
Miss National Costume : Regiane Meire – Brazil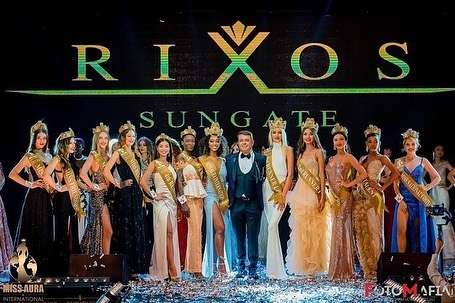 Mahkota Miss Aura International terinspirasi oleh keindahan tanah Turki dan bunga Tulip sebagai simbolisnya yang bisa dilihat di tengah mahkotanya.
Puncak mahkota melambangkan 4B, Beauty, Body, Brain dan Behaviour yang sangat bermartabat dan agung. Itu berarti bahwa Miss Aura International tidak hanya harus memiliki kecantikan luar dari wajah dan tubuh saja, tetapi juga kecantikan dari dalam, jadilah wanita pintar dan sopan dalam berperilaku.
Top 5 pemenang Miss Aura International 2020 mendapatkan hadiah selain mahkota dan selempang, juga mendapatkan hadiah perjalanan wisata ke hotel Rixos untuk peserta dan anggota keluarga, hadiah dari sponsor kompetisi, produk sponsor, perhiasan, pemotretan dan video klip, kerjasama dengan merek terkemuka dan agen model di Turki dan luar negeri dan tiket gratis pesawat terbang.
Penulis : Irwans