Biodata
Nama : Aji Kahrudin
Nama Panggilan : Aji
Tempat tgl lahir : Lamakera Flotim, Nusa Tenggar Timur
Pendidikan : D4 analis kesehatan laboratorium medis
Hobby : Futsal dan Menulis
Motto : Bermanfaatlah orang banyak dengan kemampuan dan potensi yg kamu miliki
Prestasi Akademik :
1. Debat Kesehatan Medis Profesi
2. Karya Tulis Ilmiah
Prestasi Non Akademik :
1. Musikalisasi Perkusi
2. Nyanyi
3. Putera Kebudayaan Indonesia Nusa Tenggara Timur 2020
Biodata
Nama : Naomy Tasyalingga Tiffany Kitu
Nama Panggilan : Naomy
Tempat tgl lahir : Jombang, 08 Juni 2001
Pendidikan : Mahasiswa S1 Agribisnis, Fak. Pertanian, Univ. Brawijaya
Hobby : Singing
Motto : Put God first, and everything will be added to you
Prestasi Akademik :
1.
Prestasi Non Akademik :
1. Puteri Kebudayaan Indonesia Nusa Tenggara Timur 2020
1. Ceritakan sosok kamu seperti apa ?
Putera :
Saya orangnya suka apa adanya, sangat menyukai segala jenis makanan, suka menulis, suka berinovasi dan suka menolong sesama, siapapun dia.
Puteri :
Naomy Tasyalingga Tiffany Kitu, people call me Naomy. A 19 years old girl with a confidence, always stay in commitment, humble, honest, always learn about life, optimis, independent, love family, and always put God first in everything.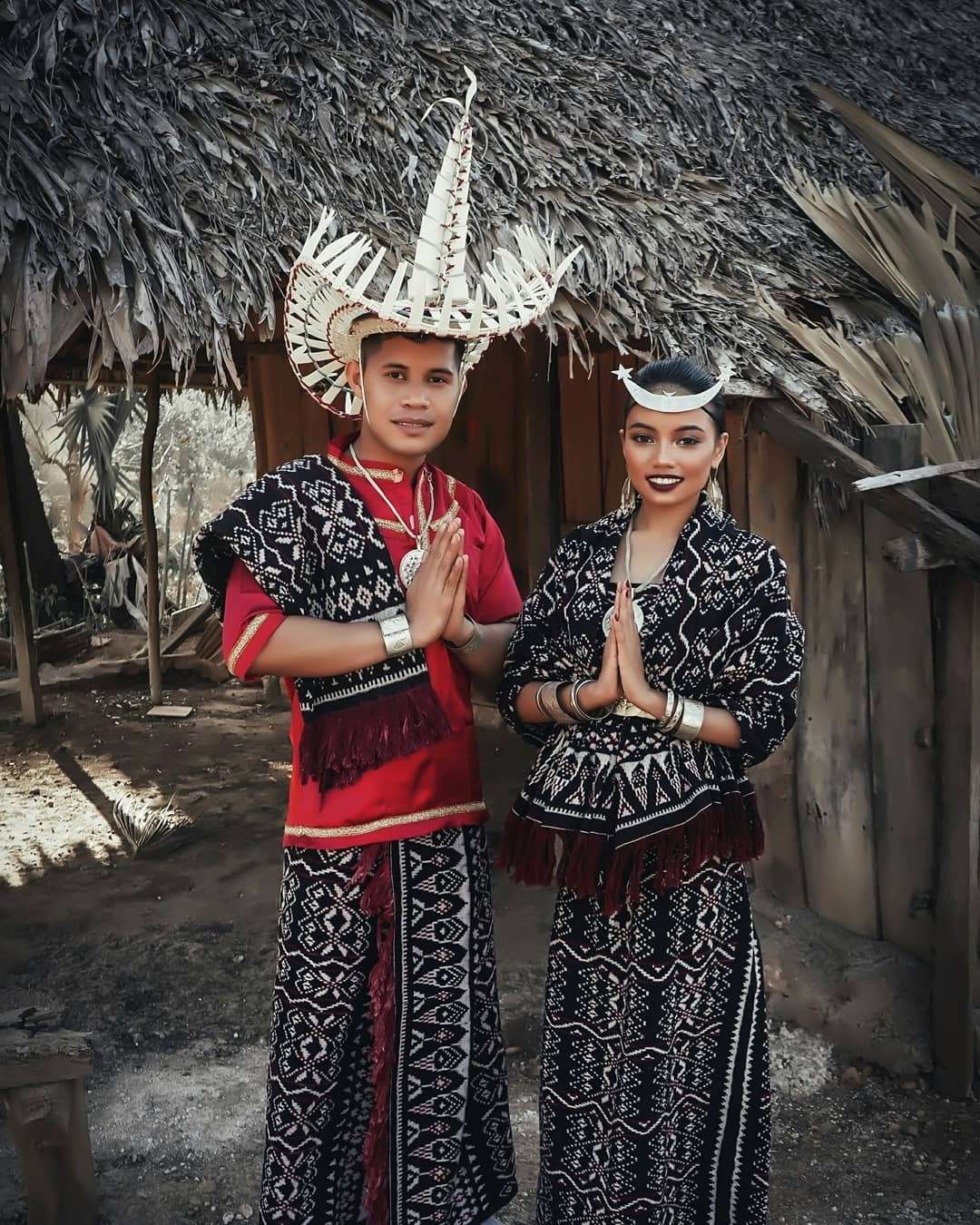 2. Apa motivasi kamu mengikuti Putera Puteri Kebudayaan Indonesia 2020?
Putera :
Motivasi saya adalah ingin mengajak kaum muda mudi Indonesia kampanye akan sadar berbudaya, ingin mengangkat budaya menjadi salah satu identitas bagi bangsa Indonesia pada umumnya dan Nusa Tenggara Timur, profinsi saya pada khusunya. Dimana Profinsi Nusa Tenggara Timur yang kaya akan warisan budaya leluhur dan kekayaannaya inilah yang mendorong saya untuk memajukannya dan melestarikannya dikancanasional maupun internasional.
Puteri :
My motivation is one of my dream is to join pageant like this since I sign the election. As a young generation, I decided to preserved our culture so I hope I can be the inspiration for others.
3. Sebagai seorang Putera/Puteri daerah, bagaimana kamu melihat perkembangan kebudayaan didaerahmu?
Putera :
Perkembangan budaya di daerah saya hingga kini masih tetap terjaga dengan baik, namun dengan minimnya generasi muda dan SDM sehingga pemerintah setempat sedang berusaha untuk memberikan suatu program baru kepada anak muda mudi, dan hingga sudah berjalan step by step, seperti sosialisasi terkait dengan warisan budaya, dan memasukan sebagai salah satu mata pelajaran budaya terpenting di setiap sekolah, hingga saat ini profinsi saya Nusa Tenggara Timur terus memberikan dorongan dan menfasilitasi generasi muda yang berbudaya kampanye sadar akan budaya.
Puteri :
As Puteri Kebudayaan Nusa Tenggara Timur 2020, I proud with young generation in NTT because much of them still learn our culture, about the traditional dance, weaving culture, traditional food, and others. And they improved it become more modern without neglecting the value of culture so it can be well-known.
4. Zaman now! Banyak millenial melupakan kebudayaan bangsa sendiri, dan lebih bangga memakai atau mengaplikasikan kebudayaan asing dari pada kebudayaannya sendiri, sehingga kebudayaan negeri sendiri terlupakan, bagaimana kamu melihat fenomena ini?
Putera :
Sebagai Putera Kebudayaan Indonesia Nusa Tenggara Timur 2020, tentu ini merupakan salah satu problem yg harus dihilangkan dan dibenahi, karena sudah mnjadi kewajiban saya untuk tetap selalu mensosialisasi baik melaui media dan mengembangkan ide-ide baru yang kreatif, bekerjasama dengan pemda setempat agar dapat menberikan suatu wadah kepada kaum muda mudi Indonesia untuk menampung segala kreatifitasnya, atau berupa karyanya teman-teman yang terbuat dari warisan budaya dan memperjuangkan agar barang buatan asli Indonesia melalui warisan budaya ini dapat dikembangkan baik dikancanasional maupun internasional.
Puteri :
It makes me feel so bad, because I think young generation is has big impact for our culture.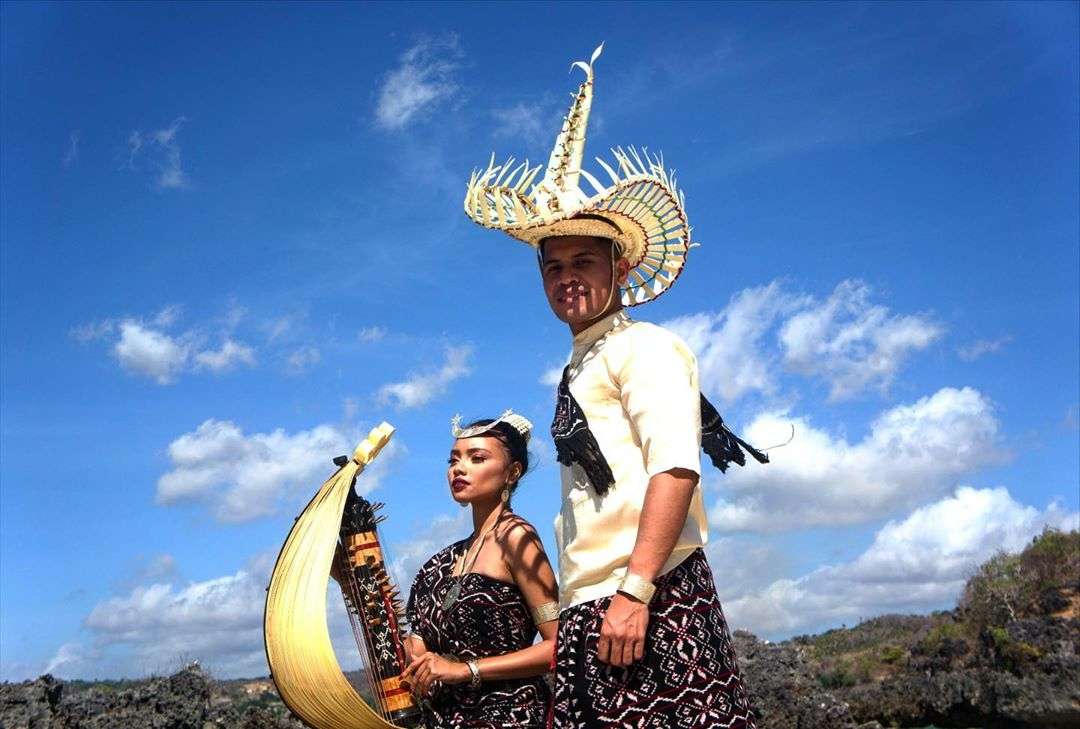 5. Agar kebudayaan daerah kamu tidak hilang ditelan zaman, sebagai generasi muda apa yang akan kamu lakukan?
Putera :
Yang akan saya lakukan adalah bekerjasama dengan pemda setempat dan yang terkait, agar memberikan suatu program baru yang dimana sebagai upaya untuk menjaga dan melestarikan warisan budaya melalui salah satunya kempanye sadar akan budaya warisan.
Puteri :
As a young generation, I want
6. Di jaman era digital, orang dengan bebasnya mengakses sosial media dan berpendapat, pernahkah kamu mendapatkan bullying dan bagaimana kamu mengatasinya?
Putera :
Pernah, dan saya mengatasinya dengan bersyukur dan mengambil hikmahnya serta mendoakan yang membully saya, hingga mengajaknya untuk yang kearah yang lebih baik.
Puteri :
No, I haven't. But if I have it and if it's a miss understanding I will explain it. But if it only just a hate comment so I will let it go, and if it annoying me I will block that account.
7. Pernahkah kamu mengalami kegagalan dan bagaimana cara kamu untuk bangkit kembali?
Putera :
Pernah, dan dijadikan sebagai pengalaman atau guru untuk hari esok dan tetap berusaha dan berdoa serta ikhlas.
Puteri :
Yes, I do. When I fail, I will go to my room, take a time to pray to God so I can be calm, not overthinking about it, see the positive things. After that, I will sharing with my family, mostly to my mom about my problems. Then I go to my room and take my note to write down my mistake and think the solution of it, and make a plan for the future. Next, I will pray for it to make sure that everything that I plan is God plan too.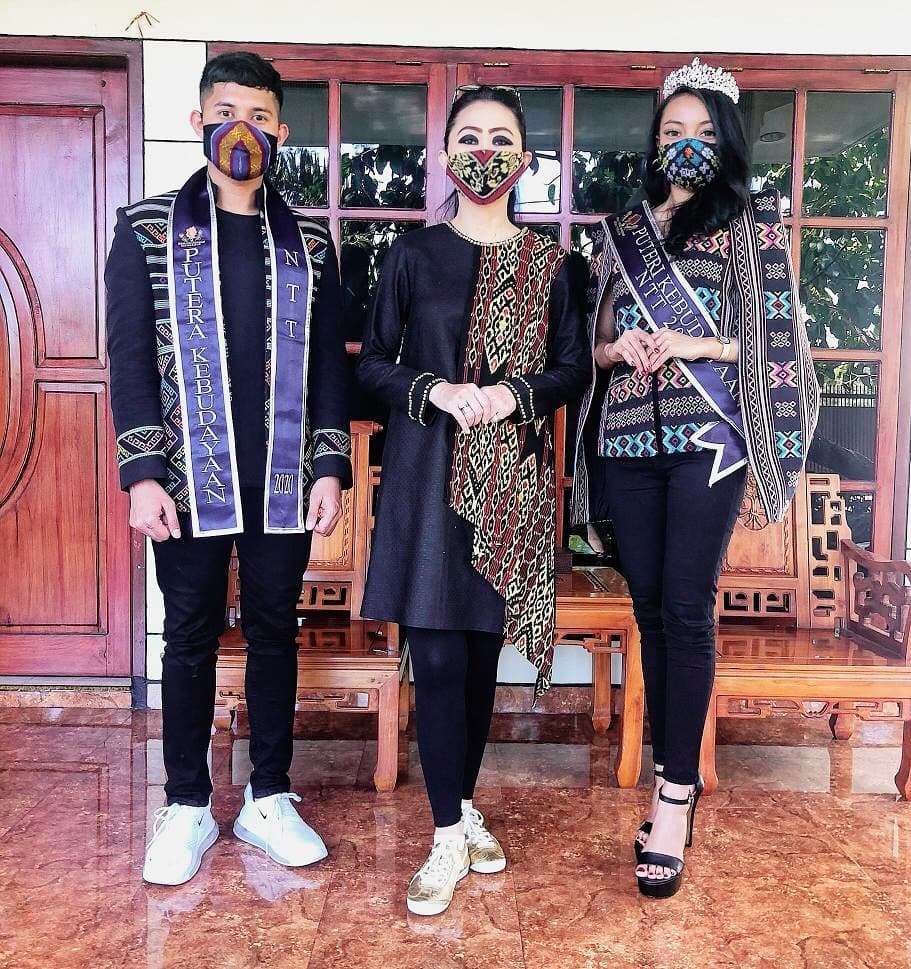 8. Seluruh dunia sekarang sedang dilanda wabah virus corona covid19 hingga mengakibatkan terjadinya resesi dan kasus positif di negara Indonesia terus meningkat, hingga berakibat banyak negara-negara melakukan pencegahan, dengan menolak warga negara Indonesia berkunjung ke negara mereka, menurut kamu sebagai anak muda Indonesia apa yang harus kamu lakukan agar wabah tersebut segera berlalu dan kita bisa hidup normal kembali?
Putera :
Yang akan saya lakukan adalah tentu kampanye sadar akan pentingnya mentaati protokol kesehatan, dan mensosialisasikan pola hidup sehat serta meningkatkan kebutuhan sehari-hari seperti masker, senitaizer dan lain sebagainya.
Puteri :
As one of young generation we need to participate to control our self to not go out if we don't need, always use mask and face shield where ever we go, share to our friends, people around me to do a physical distancing, always do the rules of health protocol.
9. Jika kamu terpilih sebagai sebagai pemenang Putera Puteri Kebudayaan Indonesia 2020/2021, apa yang akan kamu lakukan?
Putera :
Yang akan saya lakukan adalah. Kampanye sadar akan budaya kepada anak muda mudi Indonesia. Meningkatkan pengetahuan budaya pada anak usia dini. Membangun beberapa ide2 baru yang positif seperti membuka ruang atau wadah untuk menampung hasil karya anak bangsa kaum muda mudi Indonesia pada umunya khususnya profinsi saya Nusa Tenggara Timur, serta bekerjasama denga pemda terkait dengan promosi akan warisan budaya leluhur.
Puteri :
If I were chosen as Puteri Kebudayaan Indonesia 2020. I will always introduce Indonesia culture to society, dressed weaving affairs and I will tell to my friends and people around me about culture and the important participate of young generation to preserve our culture.
Penulis : Irwans