Skandal atau drama adalah bumbu kehidupan yang harus dijalankan, seberapa pun pahit dan manisnya. Dalam dunia pageants banyak sekali skandal dan drama yang sering terjadi.
Sepanjang tahun 2020 team Pageantempire mencatat ada banyak kontroversi, drama dan skandal yang terjadi didunia pageants baik itu nasional maupun international. Berikut catatan kontroversi, drama dan skandal dunia pageants ditahun 2020.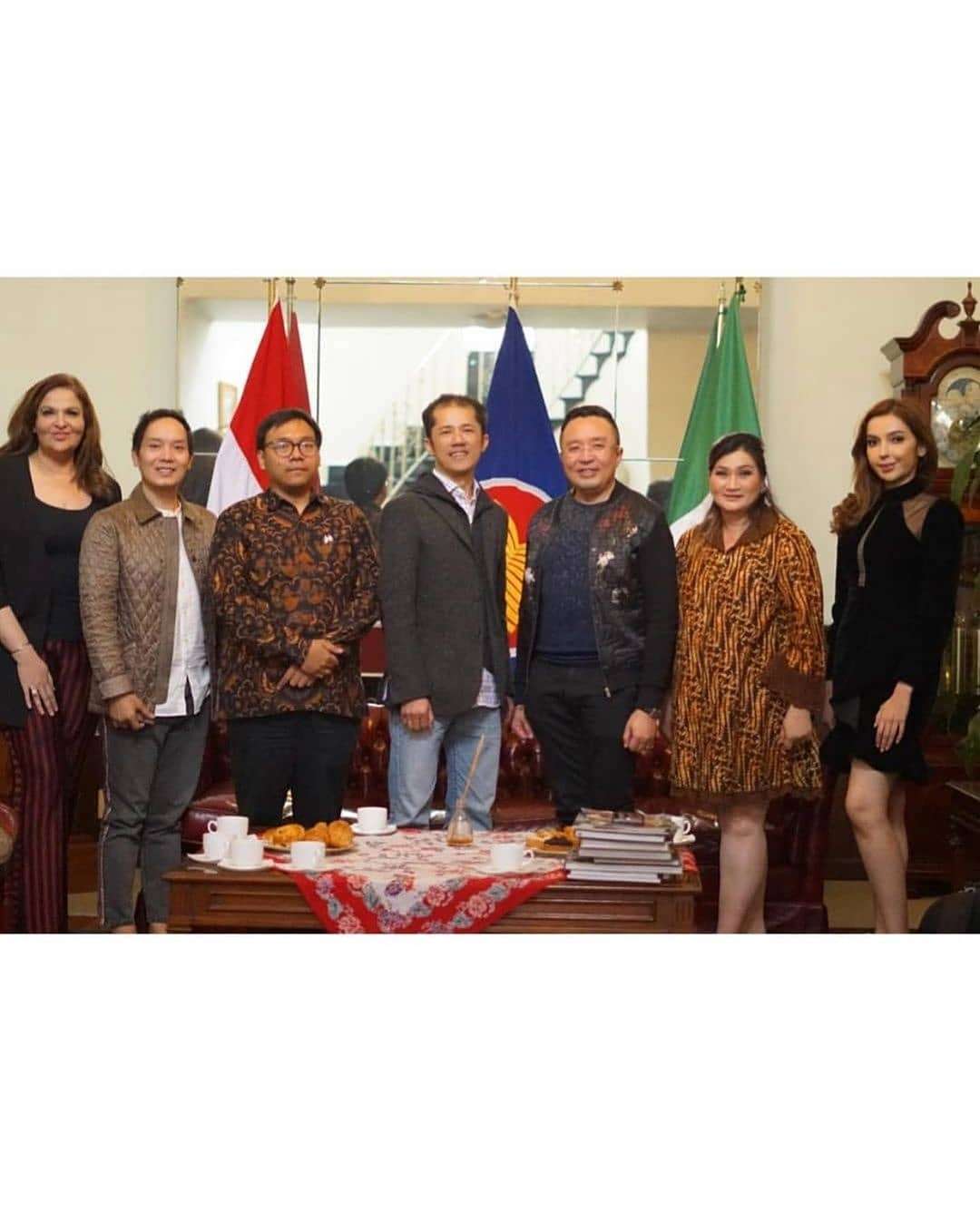 1. Drama Miss Global 2020
Malam final Miss Global 2020 yang berlangsung 17 Januari 2020 (18 Januari waktu Mexico) di Mexico, diawali dengan kericuhan dari team Miss Mexico yang memaksa agar memenangkan Miss Mexico. Sebelum crowning, setengah dari kontestan telah meninggalkan hotel karantina demi menyelamatkan diri.
Pada malam final tersebut, nama Indonesia tidak masuk dalam jajaran top semifinalis. Akibat dari kericuhan tersebut Tashiana Bhuller dan team Miss Global Indonesia ikut menyelamatkan diri ke KBRI di Mexico City dan melakukan mediasi apa yang sedang terjadi.
Keesokan harinya dikantor KBRI Indonesia mendapatkan kabar baik, bahwa nama Indonesia masuk dalam jajaran top semifinalis atau top 15 dari 50 peserta yang ikut. Bahwa pada malam final Miss Global 2020 ada kesalahan penghitungan skor dan Tashiana Bhuller juga meraih spesial award Miss Social Media.
Selain itu Indonesia juga diumumkan sebagai penyelenggara Miss Global 2021 di Bali.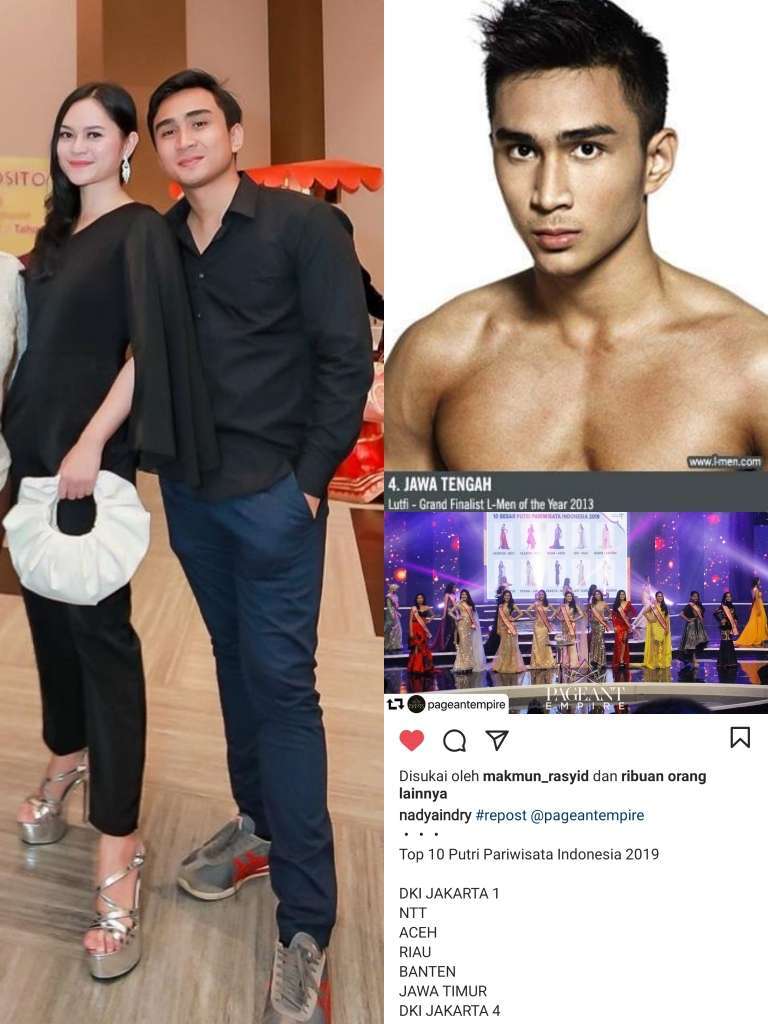 2. Lutfi Agizal, Youtuber Aktor dan finalis Lmen Of The Year 2013 mewakili Jawa Tengah
Dibulan Agustus 2020 nama Lutfi mendadak viral didunia maya dan entertainment Indonesia, permasalahan bermula dengan dirinya tidak menyukai kalimat Anjay yang sering diucapkan seorang aktor dan anak muda, menurutnya perkataan kalimat tersebut sangat tidak bagus, bukannya mendapatkan simpatik dari masyarakat malahan mendapatkan hujatan.
Dampaknya ia harus mendapatkan pil pahit dengan diputuskan cintanya oleh Salshadilla Juwita anak penyanyi dangdut Iis Dahlia yang telah berpacaran sejak tahun 2016.
Kini Lutfi dikabarkan sedang berpacaran dengan Nadya Indry Putri Pariwisata Indonesia Banten 2019 dan Top 10 Putri Pariwisata Indonesia 2019.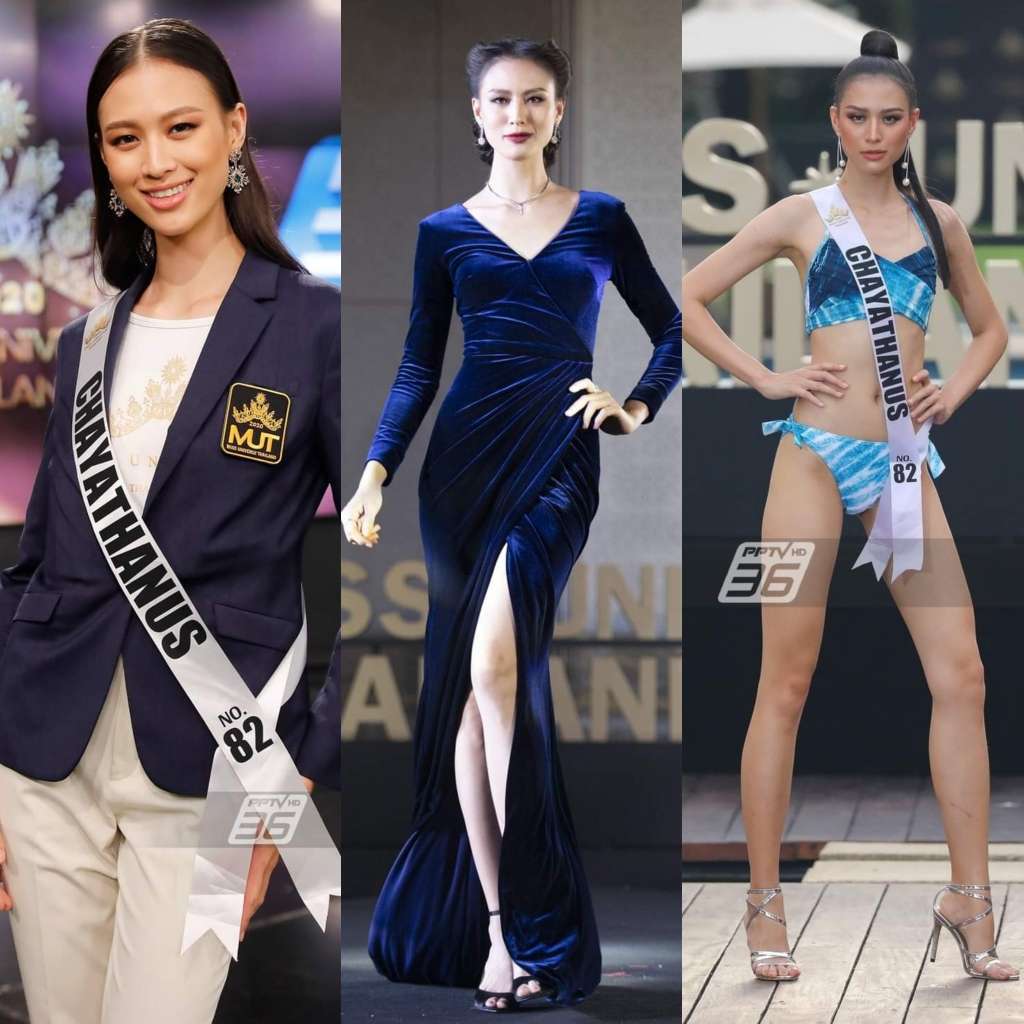 3. Chayathanus 'Cheraim' Saradatta Resmi Didiskualifikasi Sebagai Finalis Miss Universe Thailand.
Yang masih hangat adalah skandal finalis Miss Universe Thailand 2020. Chayathanus "Cheraim" Saradatta salah satu favorit kontestan Miss Universe Thailand 2020, secara resmi didiskualifikasi karena menggunakan orang dalam untuk keuntungan pribadinya dan berbau nepotisme.
Piyaporn Sankosik, direktur eksekutif TPN 2018 dan penyelenggara MUT, mengadakan konferensi pers hari Rabu, 30 September 2020 untuk mengumumkan diskualifikasi Cheraim, menunjukkan bahwa kontrak dengan jelas menyatakan bahwa tidak ada orang luar yang dapat dibawa sebagai mentor dan bahwa penyelenggara berhak untuk mendiskualifikasi kontestan jika dia melanggar aturan.
Dalam kontes pemilihan beauty pageants, setiap penyelenggara acara mempunyai aturan main yang sangat jelas dan tertulis saat finalis menandatangani kontrak, jika melanggar salah satu pasal, konsekuensinya adalah di diskualifikasi.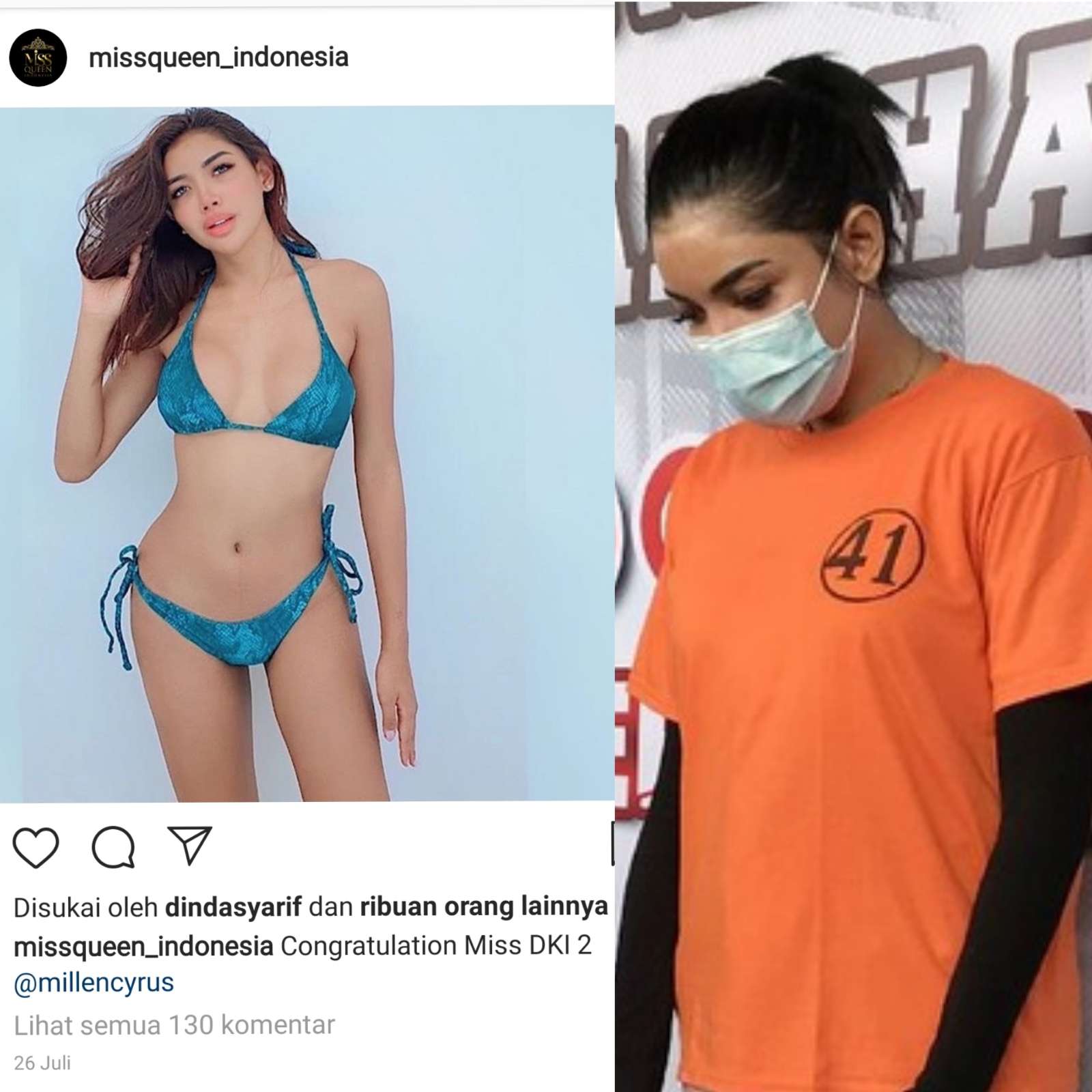 4. Millen Cyrus Mantan finalis Miss Queen Indonesia DKI 2 2020 (didiskualifikasi)
22 November 2020 menjadi hari paling kelam dalam hidup Millen Cyrus, transgender bernama Muhammad Milendaru Prakasa ditangkap polisi karena terjerat kasus Narkoba.
Dengan bercucuran airmata Millen menyampaikan penyesalan dan permintaan maaf kepada keluarga besarnya dihadapan awak media.
5. Miss Tourism Vietnam 2020, Pertama Dalam Sejarah Pemenang Pertama Tidak Ada
Kejadian menghebohkan dan mendadak ramai dihujat pageants lover Vietnam, baru saja terjadi dikontes kecantikan Miss Tourism Vietnam 2020.
Diikuti 30 peserta, setelah melewati berbagai rangkaian karantina dan preliminary. Drama baru dimulai pada malam final yang berlangsung dengan megah, Sabtu 28 November 2020.
Setelah momen dramatis di atas panggung ini, pembawa acara menyatakan bahwa kontes, Miss Tourism Vietnam 2020 tidak memiliki pemenang. Ini adalah pertama kalinya dalam sebuah kontes Vietnam bahwa organisasi tidak mengumumkan wanita yang berhak memenangkan gelar yang paling didambakan.
Ditahun-tahun sebelumnya Miss Tourism Vietnam selalu mengumumkan pemenang pertama, namun ditahun 2020 ini pemenang pertama tidak disebutkan.
Tetapi organisasi tersebut menghadiahkan 1st runner up kepada Bui Minh Anh dari Dak Nong dan 2nd runner up diberikan kepada Ngo Thi My Hai dari Dak Lak.
Miss Tourism Vietnam 2020, selain pemenang pertama tidak ada, hanya runner up 1 dan 2 saja. Ada juga pemberian gelar Internasional yang juga belum diumumkan yaitu Miss Supranational Vietnam, Miss Earth Vietnam, dan Miss Eco International Vietnam.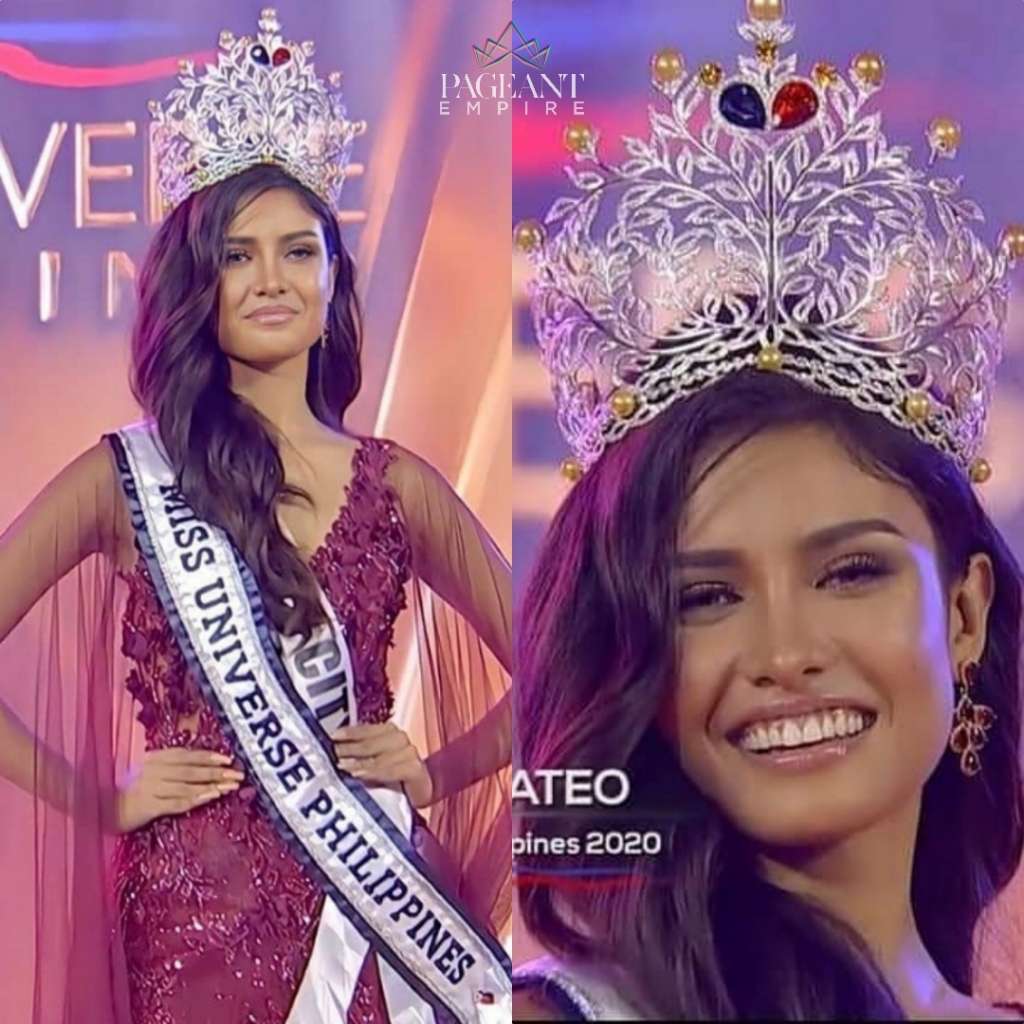 6. Rabiya Mateo Miss Universe Philippines 2020
Mendadak viral dan menjadi kontroversi saat Rabiya Mateo Miss Universe Philippines 2020 dalam sebuah wawancara online.
Rabiya Mateo mendapatkan pertanyaan apa yang akan dilakukan ketika ada seseorang yang tidak menerima kemenanganmu kemudian dia merebut mahkota dan membantingnya?
Rabiya kemudian menjawab apa yang akan ia lakukan adalah dengan melakukan, tangan di pinggang dan mata melotot. Adegan tersebut menjadi kontroversi dan banyak yang menyayangkan apa yang dilakukan tersebut sangat kurang pantas.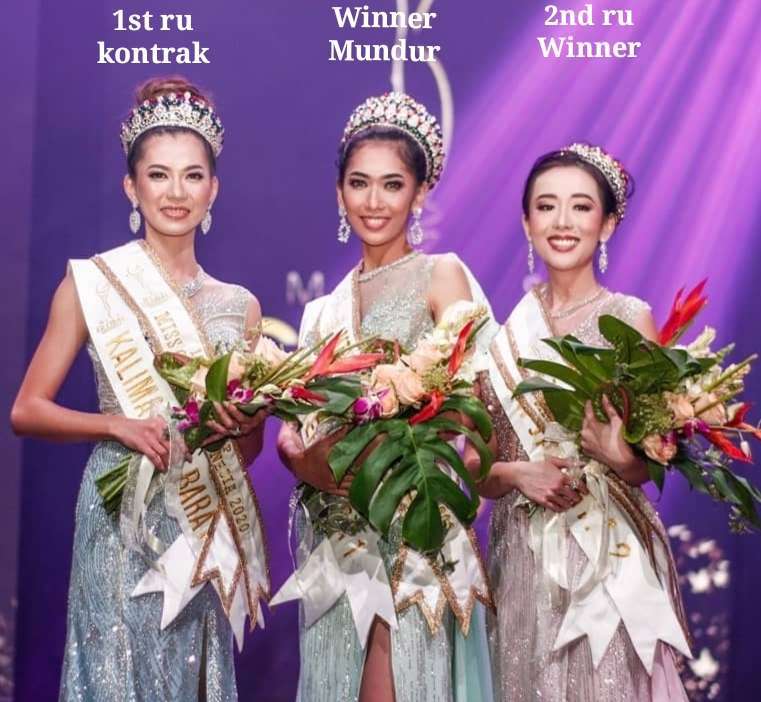 7. Amalia Tambunan Resmi Mundur Sebagai Miss Global Indonesia 2020
Kontroversi terjadi dipenghujung tahun 2020, tepatnya ditanggal 18 Desember 2020, Yayasan Miss Global Indonesia resmi melepas mahkota Amalia Tambunan sebagai Miss Global Indonesia 2020.
Ada tiga catatan yang dilakukan saat press conference melalui akun Instagram Miss Global Indonesia.
1. Amalia Tambunan mundur secara baik-baik sebagai Miss Global Indonesia 2020 dikarenakan jadwal pekerjaannya yang sangat padat dan tidak memungkinan menjalankan tugas dengan baik.
2. Desy Asnawati sebagai 1st runner up tidak bisa naik jabatan/menggantikan posisi Amalia dikarenakan sudah memiliki memiliki kontrak kerja diluar negeri.
3. Olivia Aten yang awalnya sebagai 2nd runner up akhirnya naik menjadi Miss Global Indonesia 2020 dan mewakili Indonesia di Miss Global International 2021 yang akan diadakan bulan September 2021 di Bali, Indonesia.
Penulis : Irwans