Pariwisata di Thailand termasuk dalam penyumbang pendapatan nasional bruto Thailand. Ditengah pandemi covid19 yang belum tahu kapan akan berakhir.
Thailand bergerak dengan cepat mulai melakukan berbagai kegiatan, dengan mempermudah wisatawan asing masuk kedalam negaranya. Sejak 1 November 2021 pemerintah Thailand kembali memperbarui daftar negara yang warganya boleh memasuki negara mereka tanpa perlu menjalani proses karantina Covid-19. Dari sebelumnya 46 negara, kini Thailand menambah daftarnya menjadi 63 negara, termasuk Indonesia.
Dengan syarat warga negara yang ingin masuk ke negara Thailand wajib sudah vaksin di negaranya masing-masing vaksin 1 dan 2, test pcr, mendapatkan Thai Pass, asuransi kesehatan, booking hotel tempat menginap, booking test pcr ketika sampai di bandara test disana dan hasilnya dikirim ke hotel tempat menginap.
Ketika semua itu sudah dijalankan dengan baik, wisatawan tersebut bisa bebas berkunjung keberbagai tempat dan objek wisata di Thailand. Namun tetap menjalankan protokol kesehatan dengan tetap menggunakan masker.
Team Pageantempire yang berkunjung ke Thailand saat liputan langsung Miss Grand International 2021. Disela-sela kegiatan karantina menyempatkan berkunjung kesalah satu objek wisata favorit yaitu Grand Palace atau Istana Raja.
Grand Palace atau Istana Raja dalam bahasa Thai disebut juga Phra Borom Maha Ratcha Wang adalah kompleks bangunan istana di Bangkok, Thailand.
Istana ini berfungsi sebagai kediaman resmi Raja-raja Thailand dari abad ke-18 dan seterusnya. Istana ini mulai dibangun pada tahun 1782, pada masa pemerintahan Raja Rama I, ketika ia memindahkan ibu kota kerajaan menyeberang sungai dari Thonburi ke Bangkok.
Grand Palace telah diperluas beberapa kali dan bangunan-bangunan tambahan telah dibangun seiring waktu perkembangannya. Meskipun tetap bergelar Istana Raja.
Jika dimasa sebelum pademi covid19, untuk berkunjung ketempat tersebut sangatlah sulit dan penuh karena banyaknya wisatawan, terkini mengelilingi berbagai tempat bisa dilakukan dengan mudah dan leluasa.
Luas bangunan Grand Palace yang terletak di dekat Sungai Chao Phraya ini sekitar 218.400 meter persegi dan dikelilingi tembok tinggi sepanjang 1,9 kilometer.
Untuk berkunjung kesana ada banyak cara bisa mengunakan Taksi atau MRT.
Biaya masuk ke Grand Palace setiap orang dikenakan 500 bath, setelah registrasi disediakan juga hand sanitizer gratis bagi pengunjung.
Berikut beberapa tempat Grand Palace yang sempat kami potret.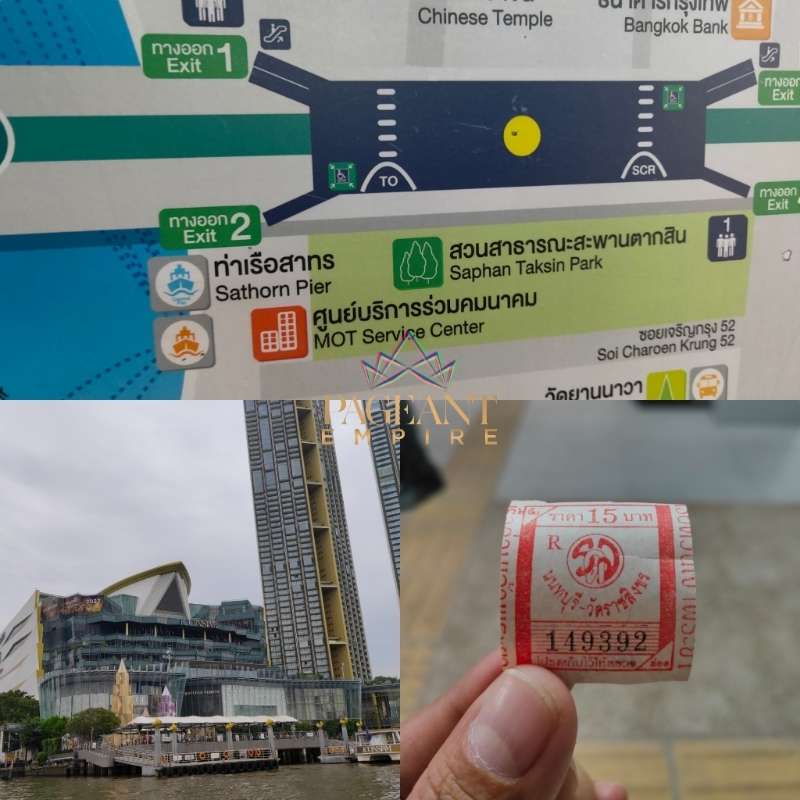 1. Saat mengunakan MRT kalian turun di Saphan Taksin Park keluar pintu exit 2, lanjutkan naik kapal dengan harga 15 bath.
Naik kapal ini kalian diajak melihat dari dekat berbagai objek wisata terkenal di Thailand, termasuk Icon Siam Mall. Setelah menyusuri sungai kapal akan berhenti didermaga Grand Palace.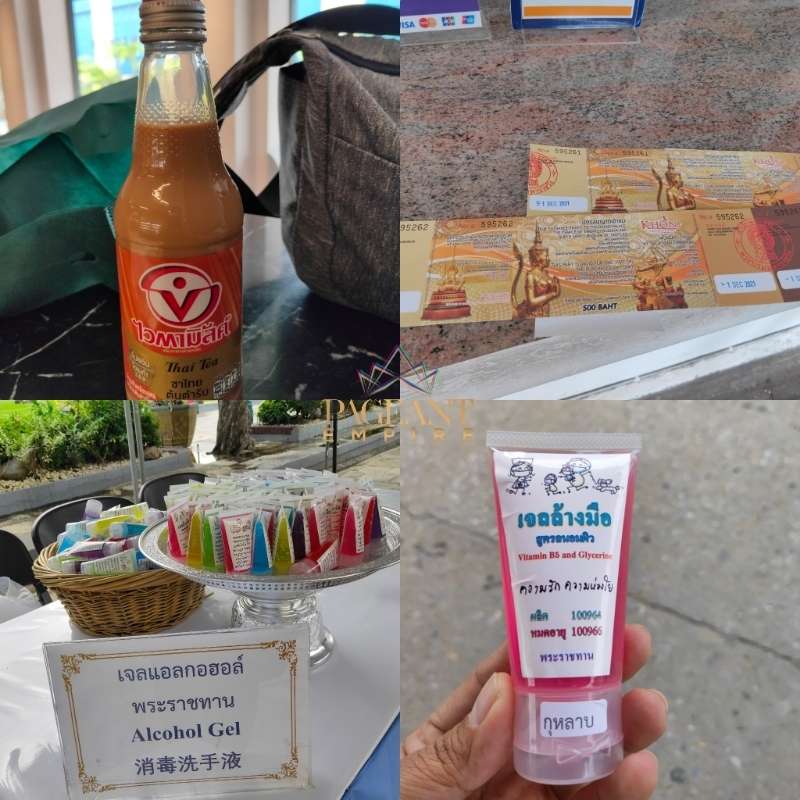 2. Untuk masuk ke Grand Palace dapat membeli tiket masuksl seharga 500 bath perorang. Jika kalian belum sarapan disana juga disediakan mini market dan setelah masuk kalian diminta untuk registrasi, kemudian disediakan hand sanitizer gratis.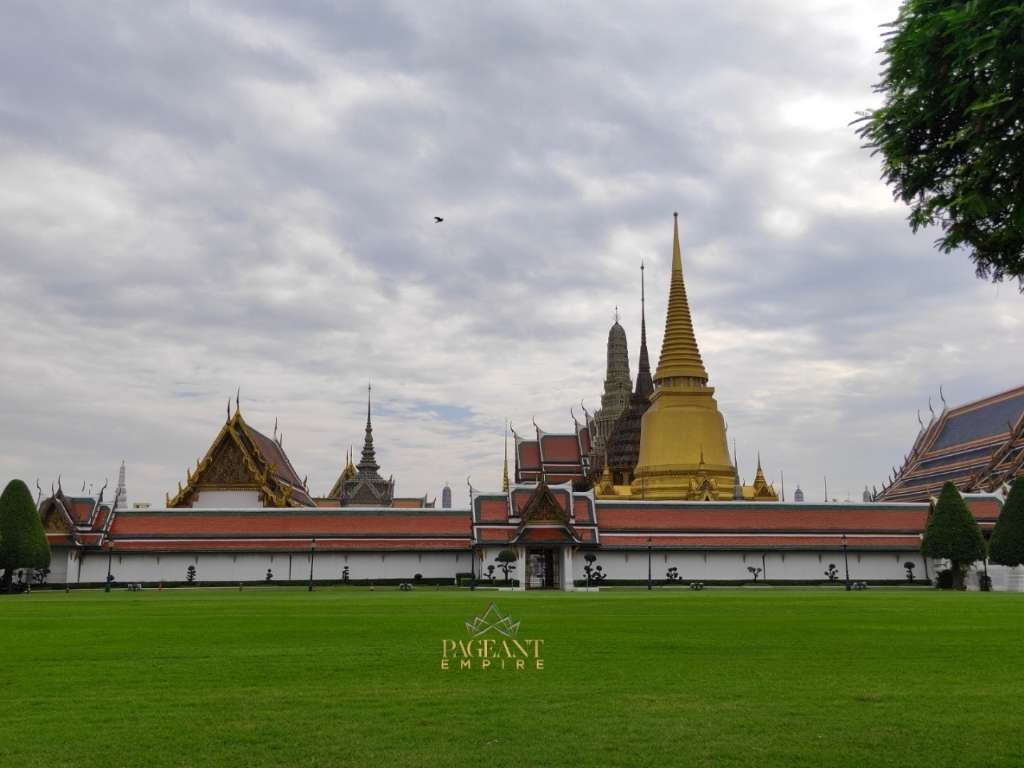 3. Didalam Grand Palace ada 35 tempat yang bisa dikunjungi, tempat pertama yang kami kunjungi adalah The Temple of the Emerald Budhha.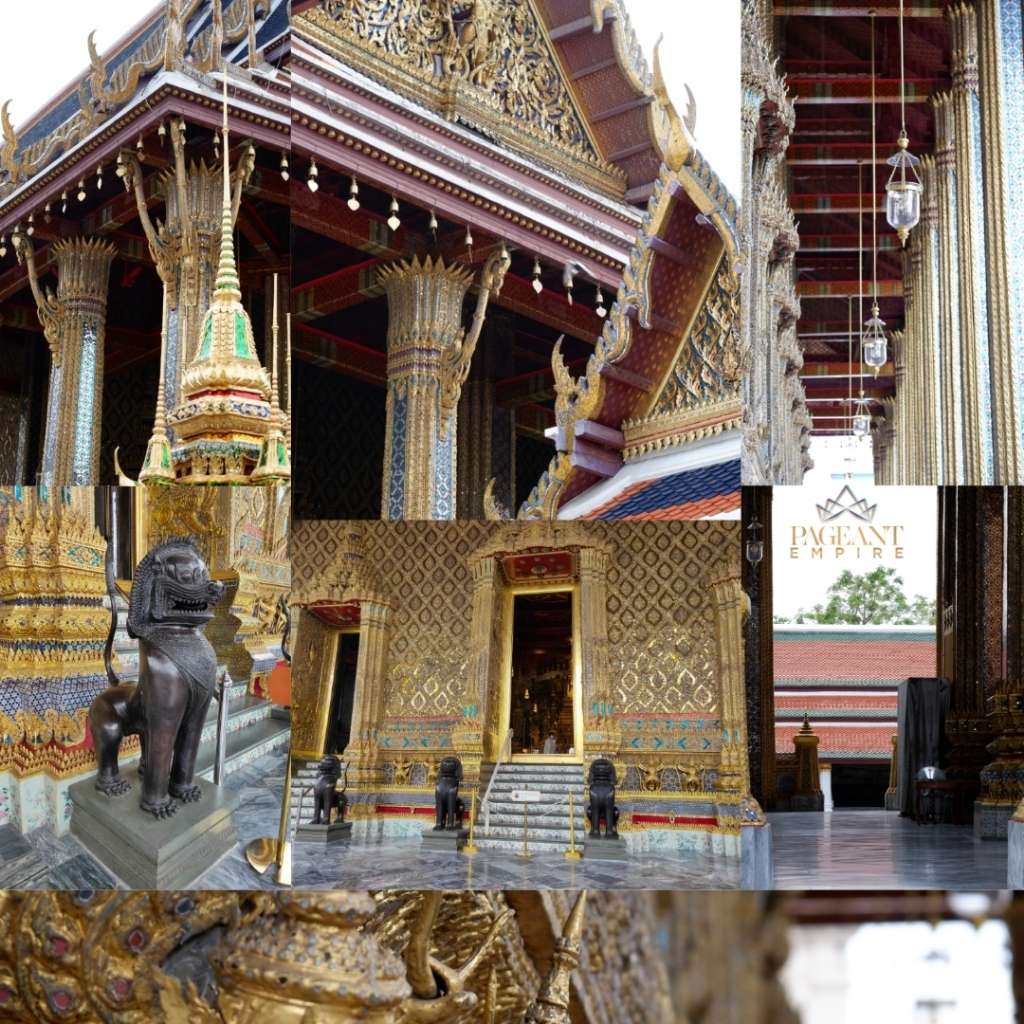 4. Phra Ubosoth or The Chapel of the Emerald Budhha.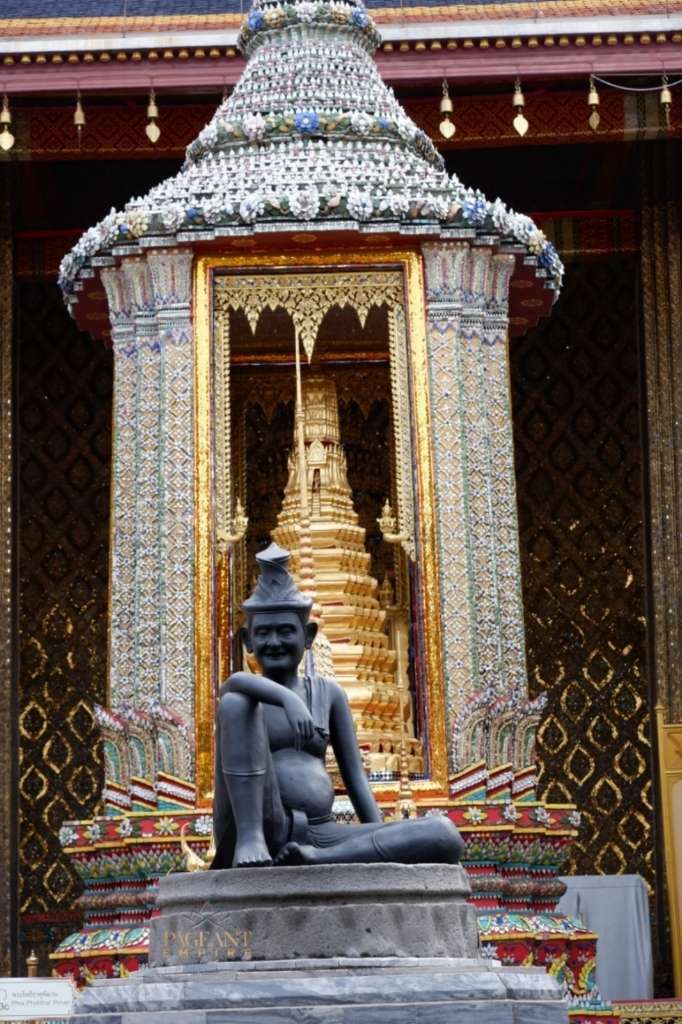 5. The Statue of Cheewok Komaraphat.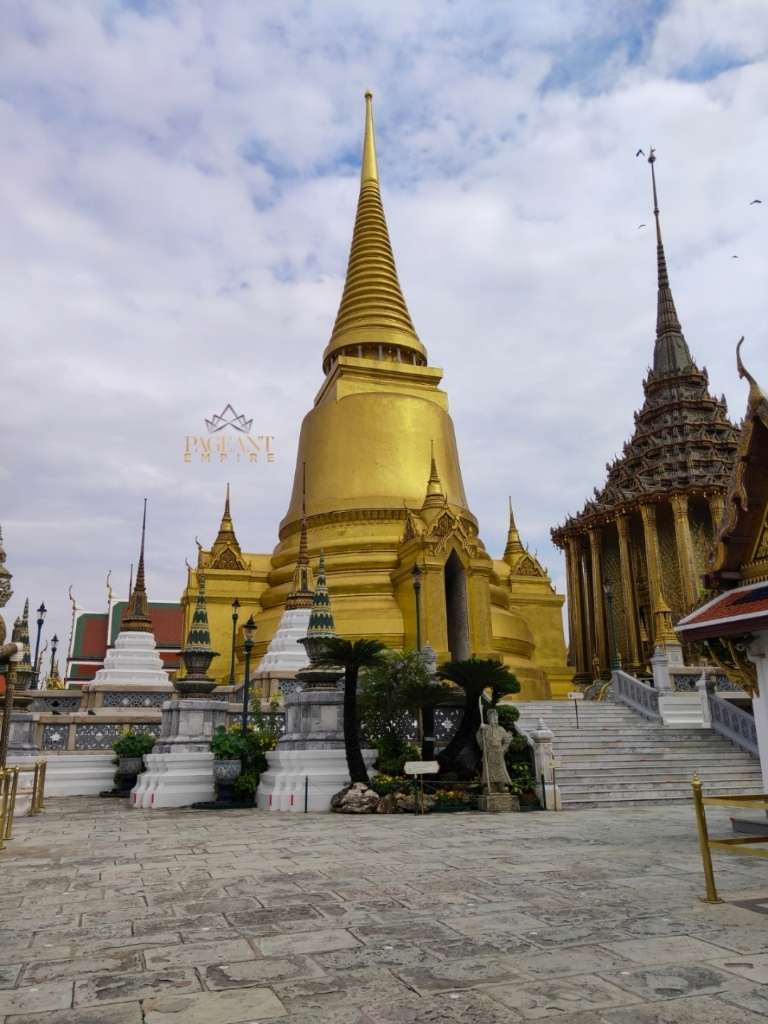 6. Phra Siratana Chedi.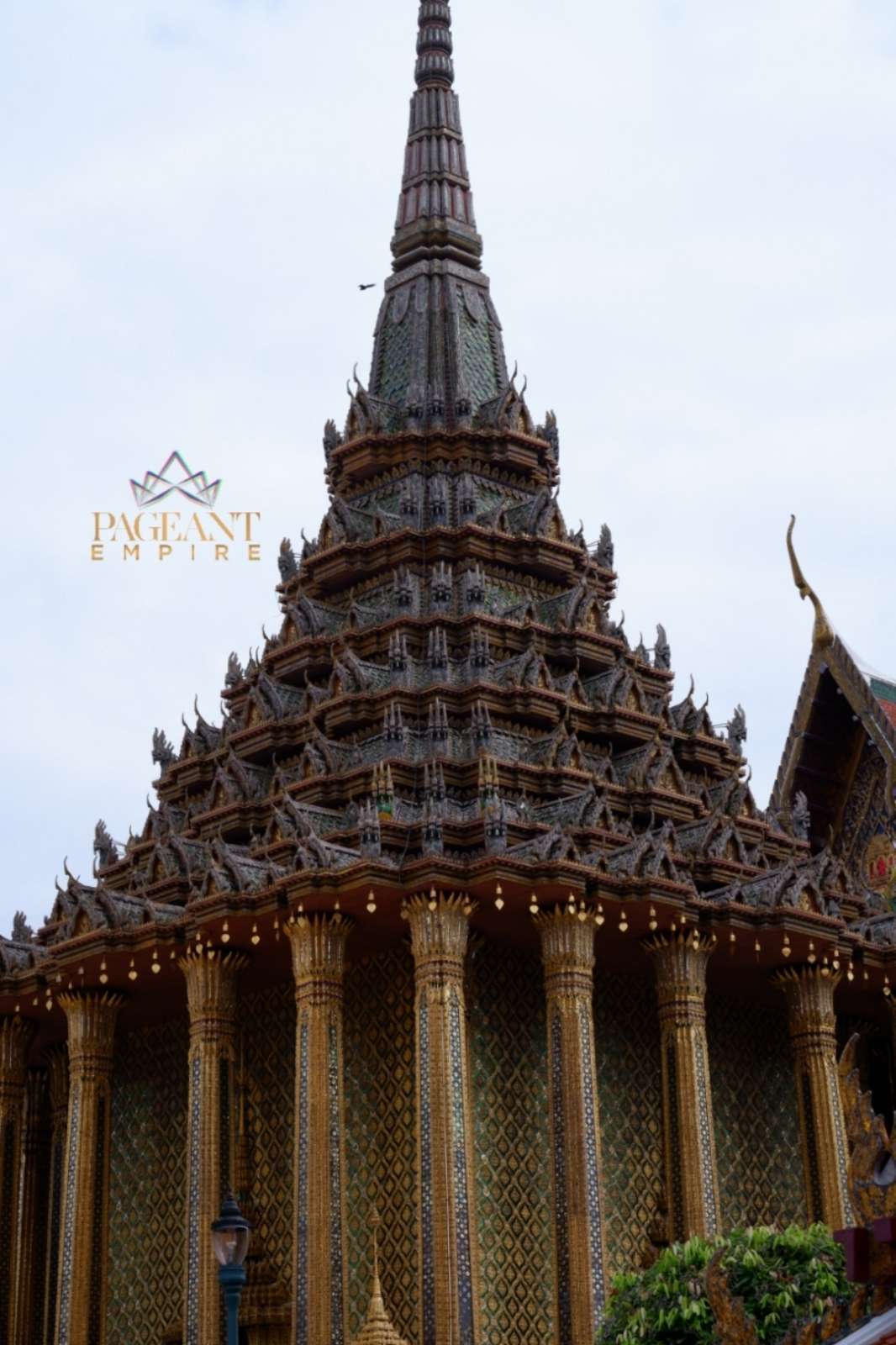 7. Phra Mondop.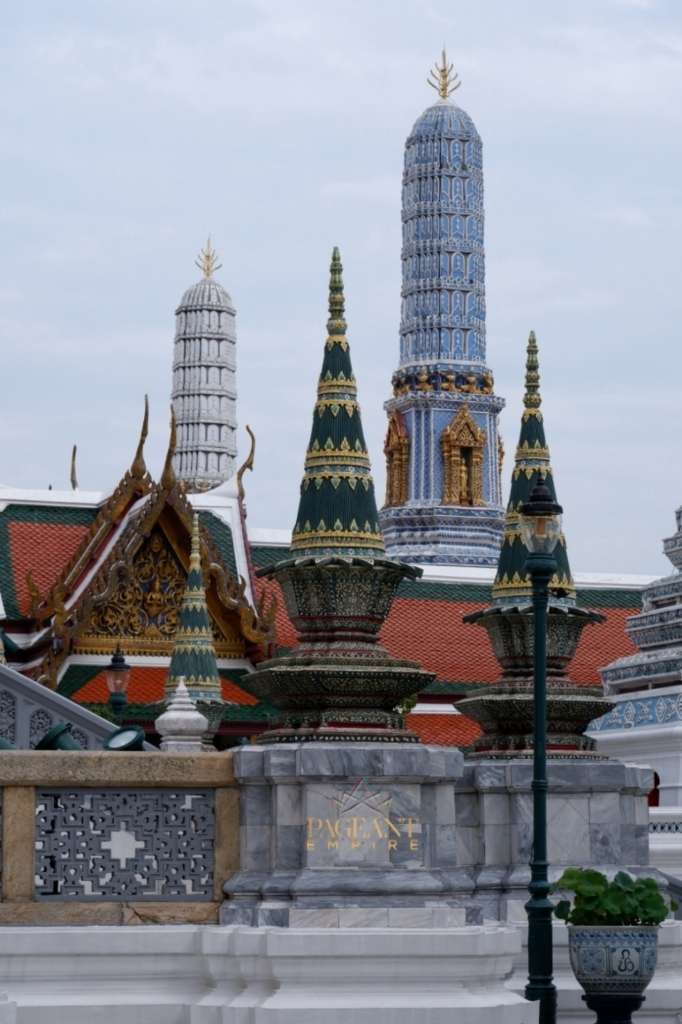 8. Phra Asadha Maha Chedi.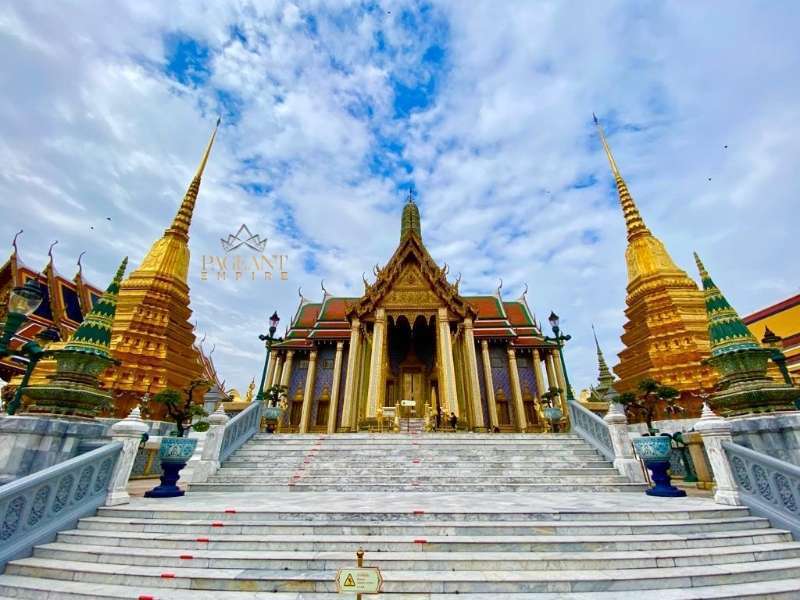 9. Prasat Phra Dhepbidorn or The Royal Pantheon.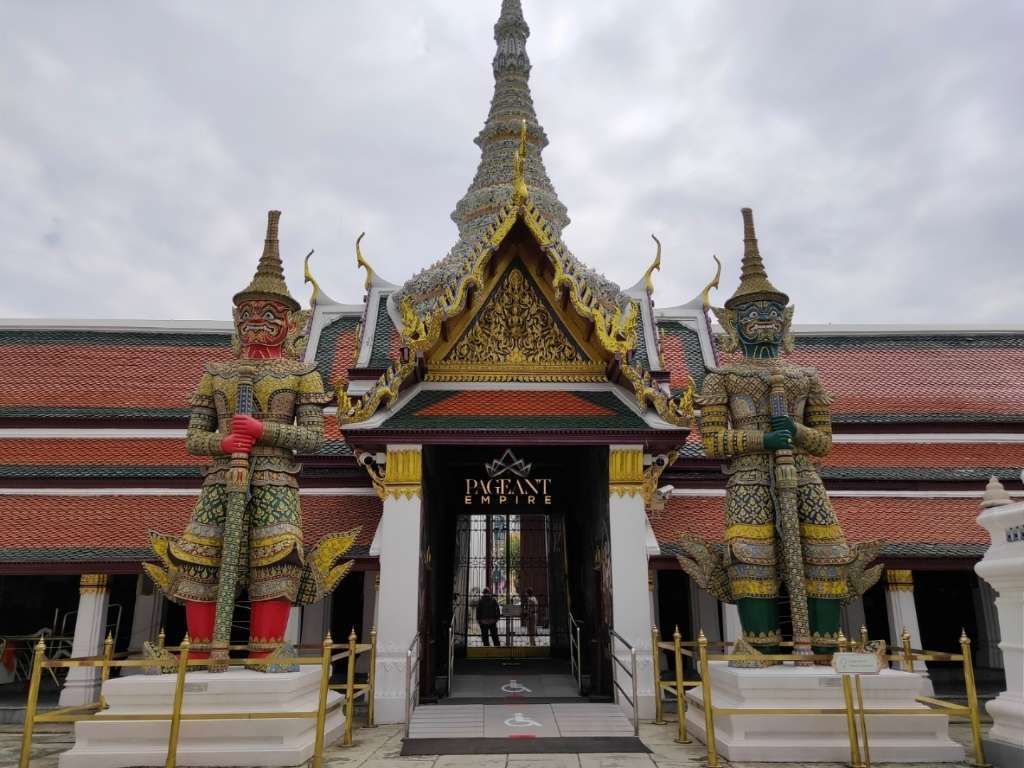 10. The Demon Guardians.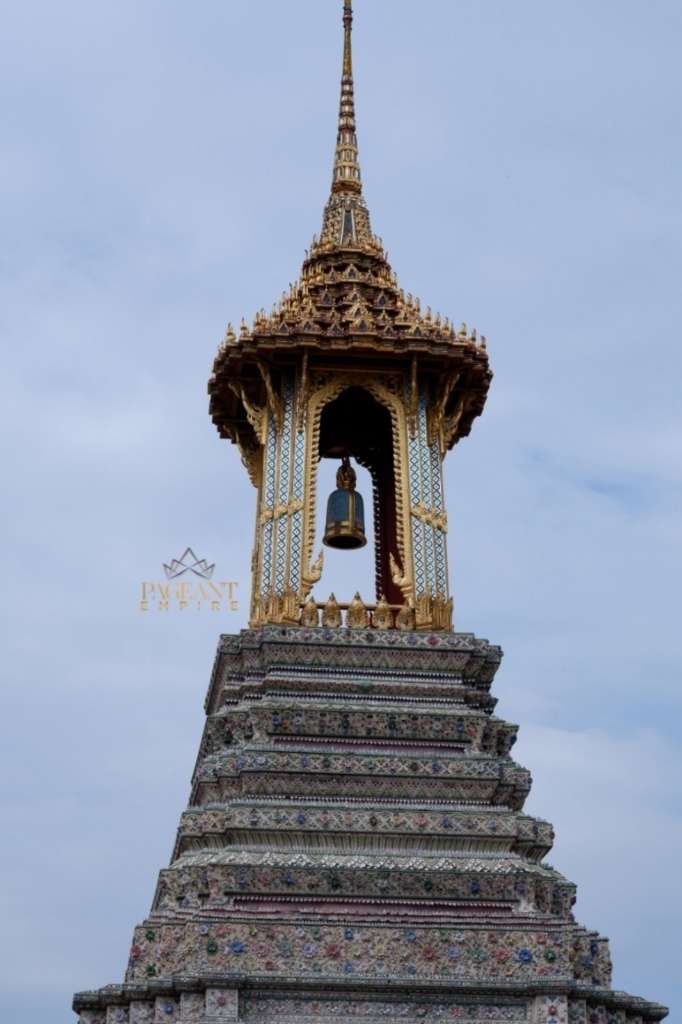 11. Belfry.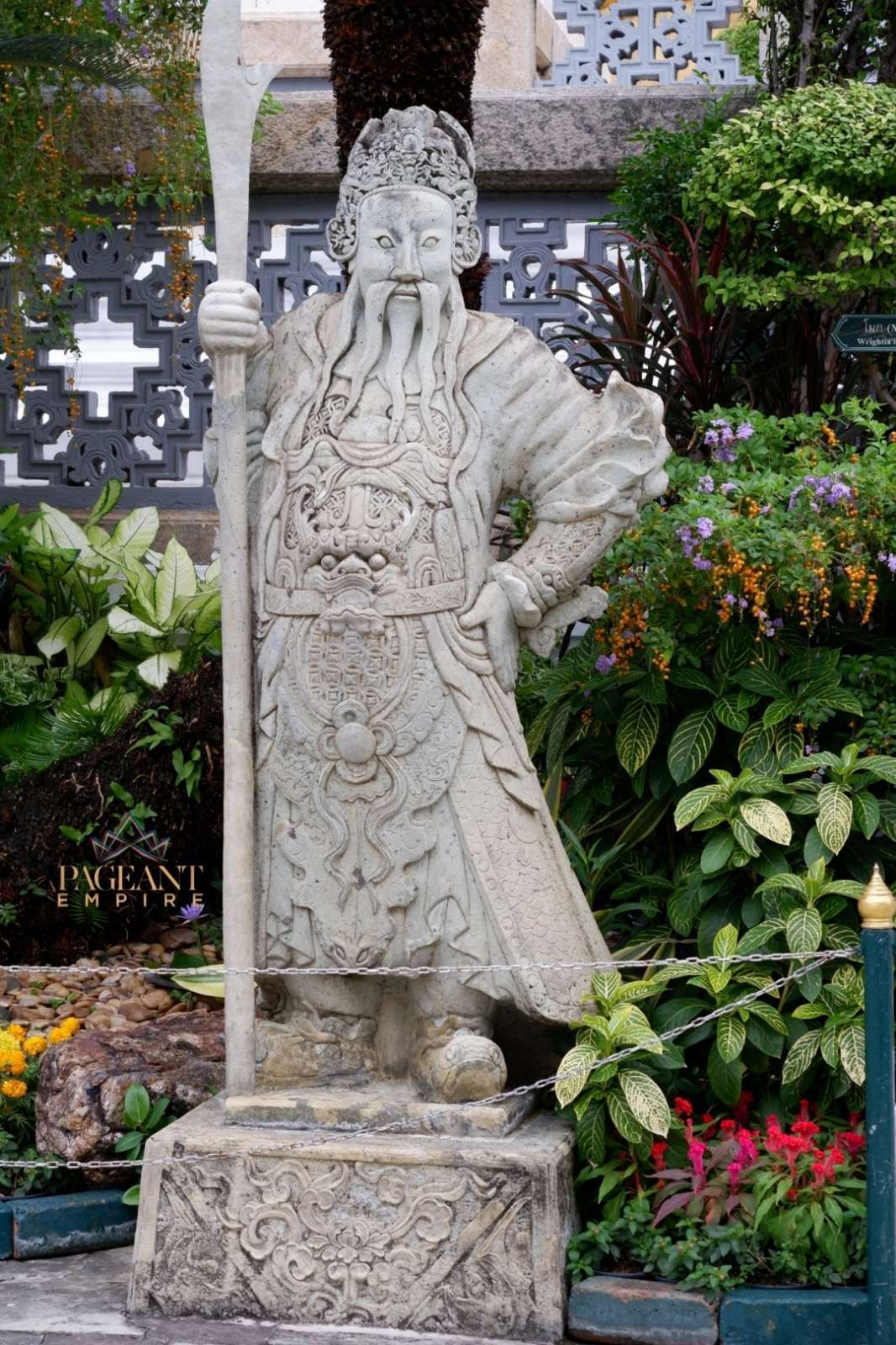 12. The Chinese Statues.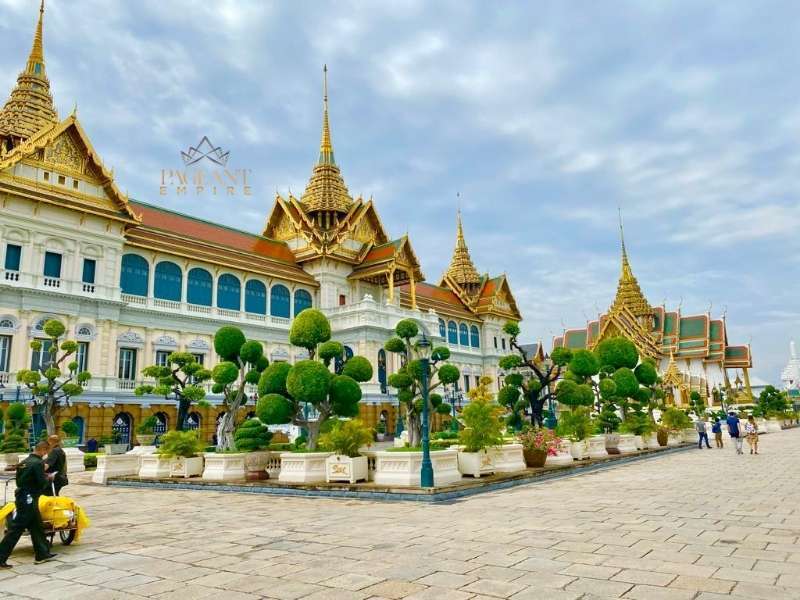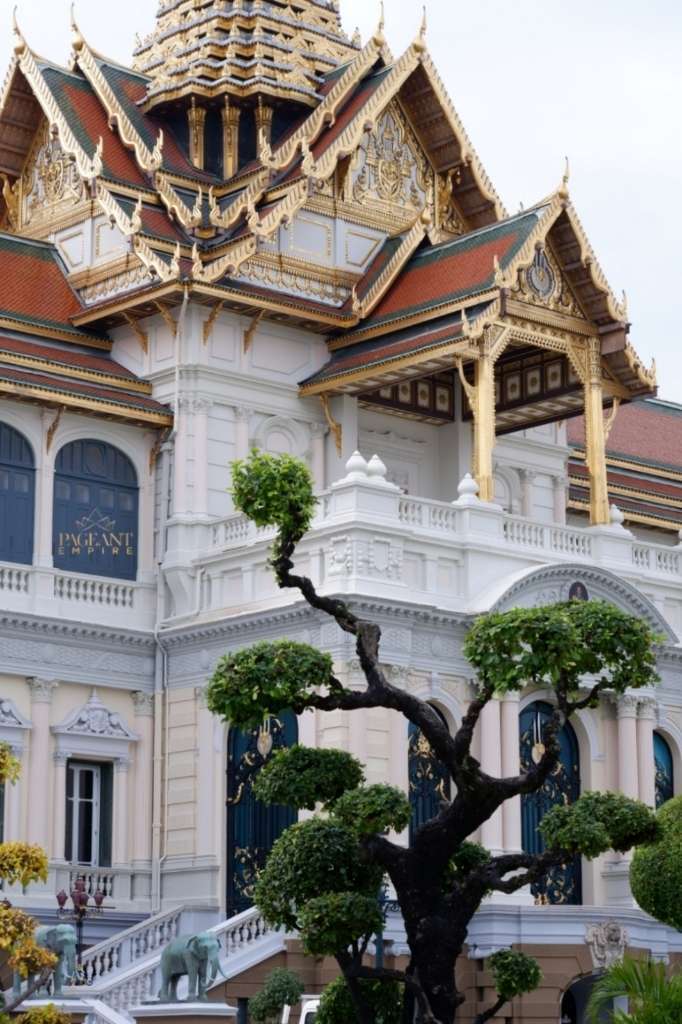 13. Chakri Maha Prasat Hall.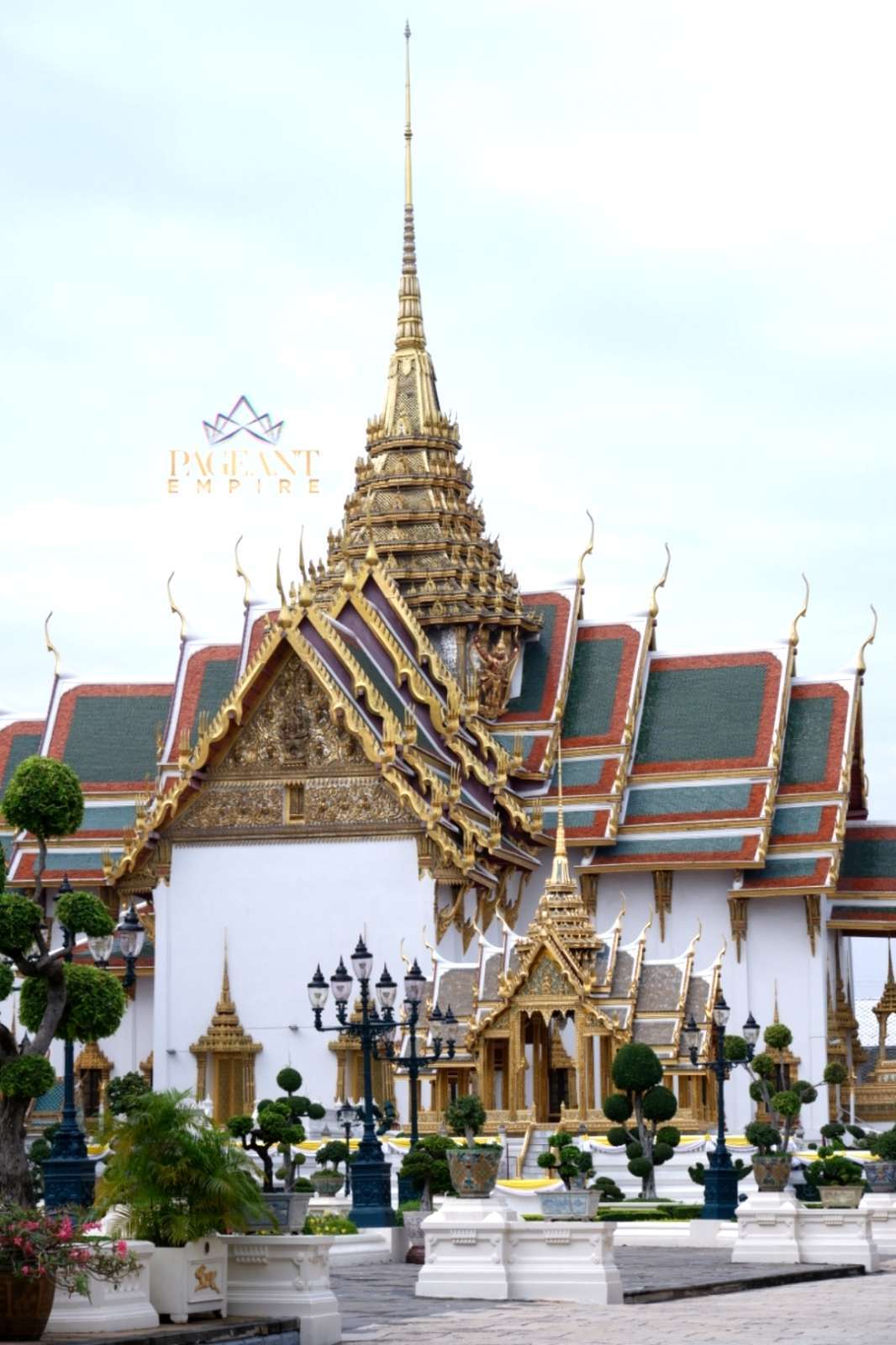 14. Dusit Maha Prasat Hall.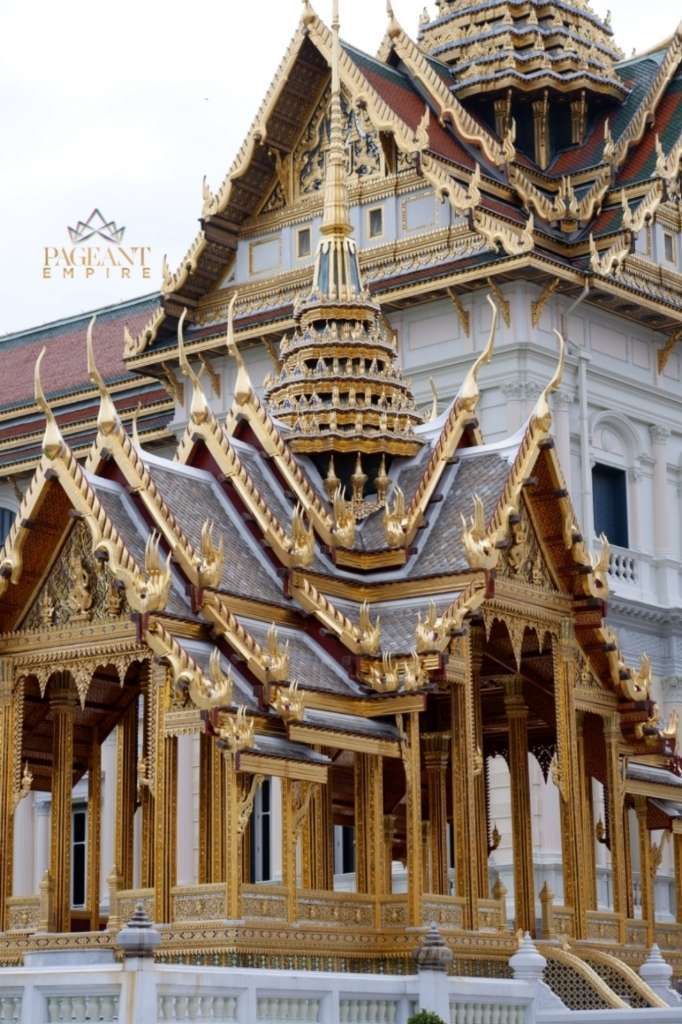 15. Aphorn Phimok Prasat Pavilion.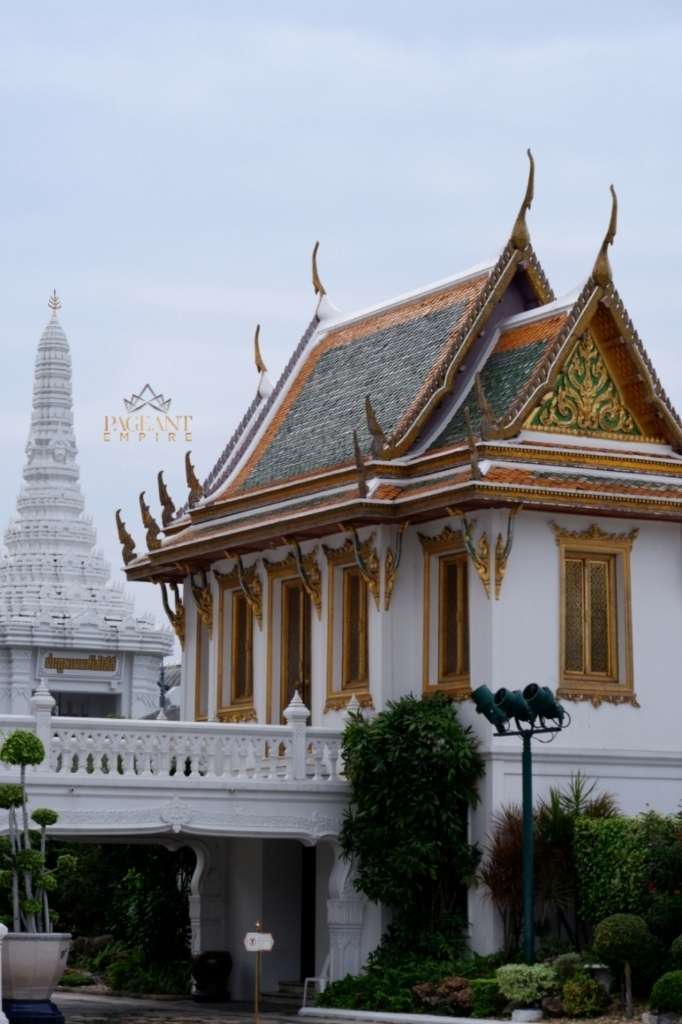 16. Hor Sastrakom.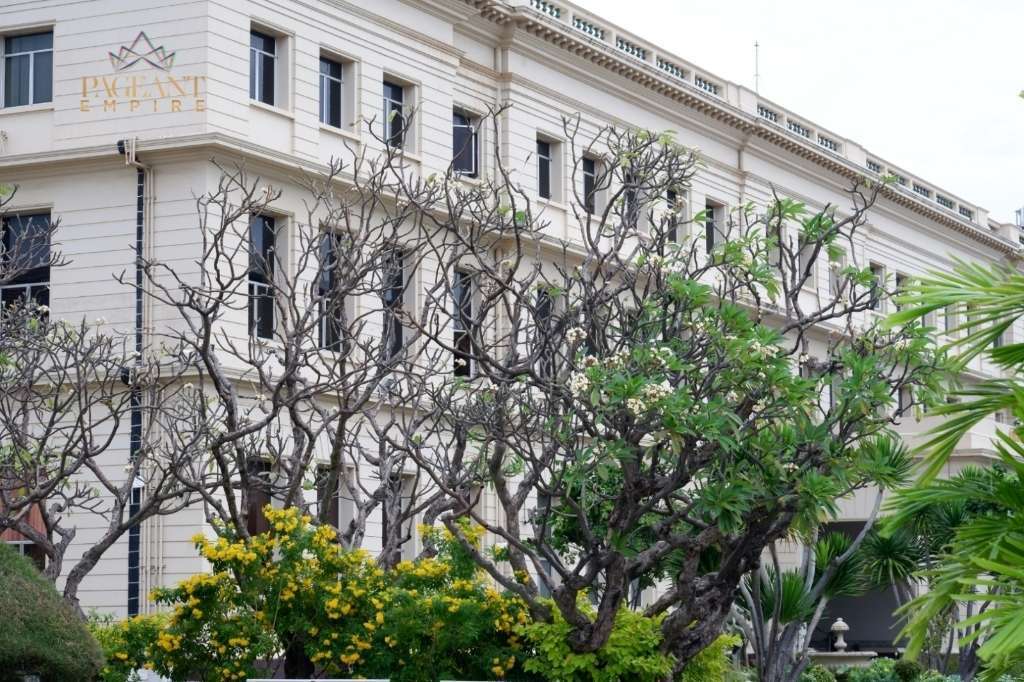 17. Wat Phra Kaeo Museum.
Ingin melihat dari dekat perjalanan team Pageantempire menuju Grand Palace, saksikan selengkapnya di Channel YouTube Pageantempire dan klik linknya dibawah ini.
Penulis : Irwans