Nadia Ingrida Tjuatja, yang lebih dikenal sebagai Nadia Tjoa adalah wakil Indonesia diajang perdana Miss Face of Humanity yang diselenggarakan di Toronto, Canada.
Ia ditunjuk oleh Yayasan Dunia Mega Bintang sebagai Miss Face of Humanity Indonesia 2021 dan dimana Nadia pernah menjadi bagian Top 5 Miss Grand Indonesia 2022 dengan mendapatkan gelar sebagai Miss Glowing Skin.
Alumni Universitas Bina Nusantara (2012-2016) dengan tinggi 175cm. Bukanlah sosok yang baru dalam dunia beauty pageants.
Sebelum mengikuti Miss Face of Humanity 2022. Pada tahun 2017 dibawah naungan Yayasan Eljohn Pageants, Nadia pernah mengikuti ajang Miss Chinese World 2017 yang diadakan di Malaysia, sayang ia belum berhasil masuk Top semifinalis.
Bangkit kembali sebagai veteran pageants, 6 tahun kemudian Nadia Tjoa kembali mengikuti ajang Miss Face of Humanity 2022 yang diadakan 2 April 2022 (3 April waktu Indonesia) dengan hasil yang sangat membanggakan sebagai juara pertama.
Selain itu Nadia juga meraih 2 spesial awards Best Speech (Love of Humanity) dan Best Multimedia.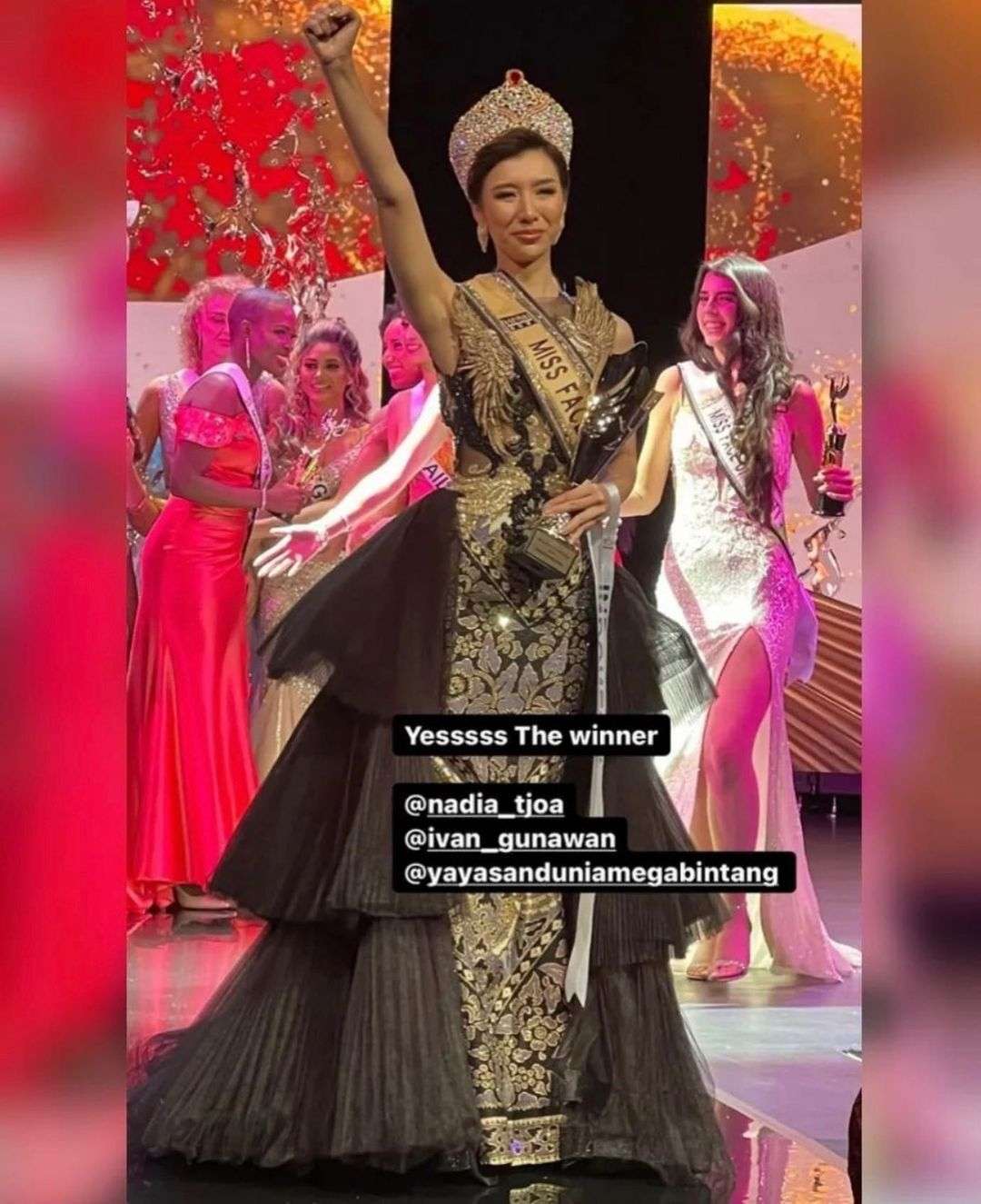 Menyisihkan 16 peserta dari seluruh dunia. Nadia berhasil memukau dewan juri dengan jawaban di Top 4 mengenai krisis perperangan antara Ukrine dan Russia.
"I think that human live matter more than any material in the world. I stand with Ukrine! I stand with human rights!"
Gaun Kemenangan Nadia Tjoa "The Reminiscence of Golden Phoenix"
Sawunggaling adalah makhluk mitos dari legenda Jawa yang mewakili kekuatan lembut dan kebijaksanaan, sering disebut Phoenix. Ditampilkan dalam komposisi dengan Pradan – salah satu tanaman khas Bali yang juga digunakan sebagai bahan untuk teknik aplikasi emas pada batik di masa lalu. Aplikasi prada atau emas sebagai sentuhan akhir kain ini juga merupakan representasi keindahan dan keanggunan.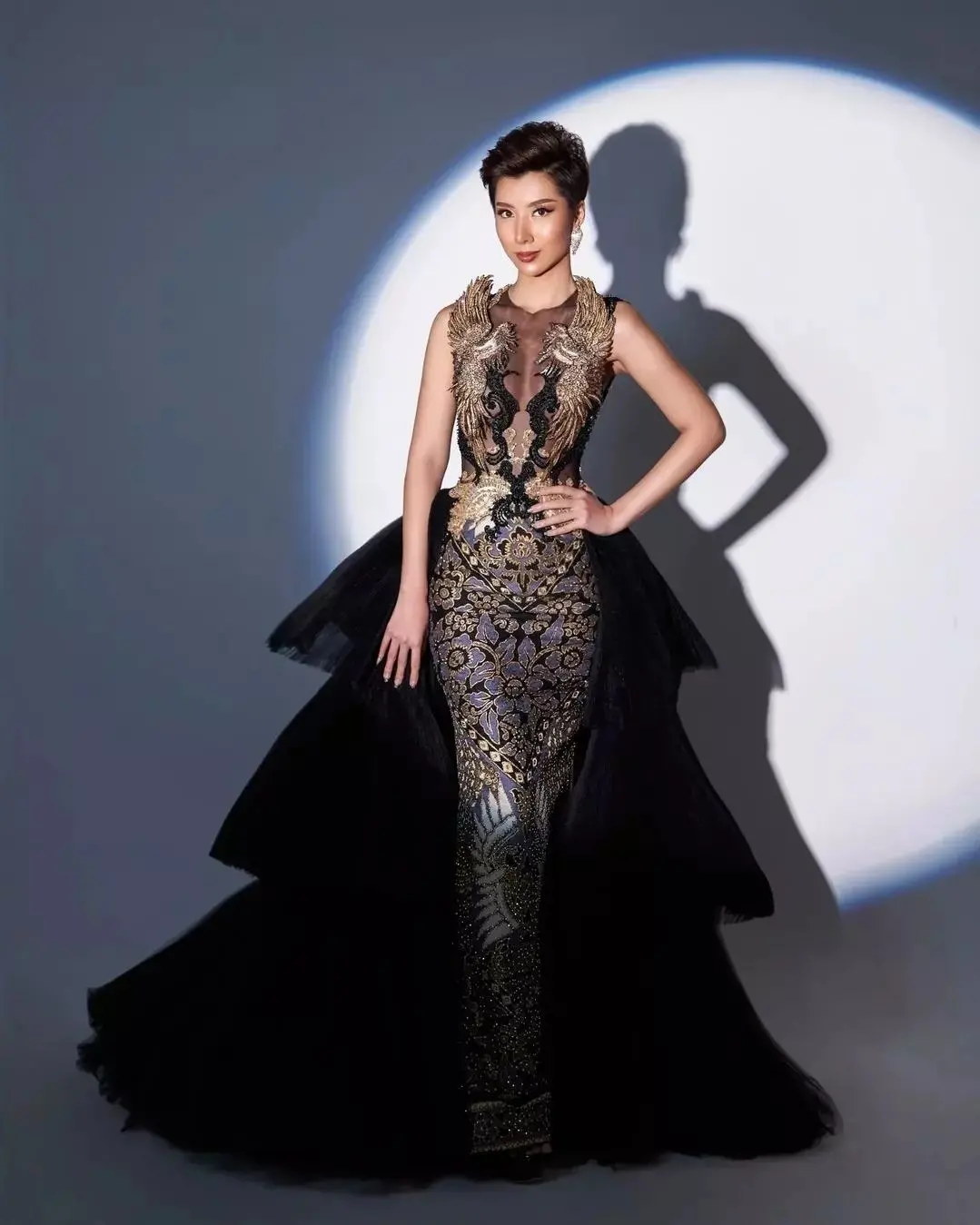 Dalam mahakarya yang dirancang oleh Ivan Gunawan ini, motif khas Iwan Tirta Sawunggaling Pradan (Phoenix Emas) melambangkan kepemimpinan dan keanggunan bagi pemakainya. Menjadi pemimpin yang kuat tidak hanya diperuntukkan bagi laki-laki tetapi juga perempuan.
Pemimpin wanita yang kuat memberikan contoh yang luar biasa kepada masyarakat, dengan keberanian untuk menginspirasi orang lain. Mereka dibimbing oleh tujuan yang lebih besar. Mereka tangguh secara emosional. Mereka memberdayakan orang lain.
Pemimpin wanita yang kuat
membawa nilai kepemimpinan mereka dengan percaya diri, cinta dan perhatian.
Selamat Nadia selamat Indonesia.
Penulis : Irwans