Miss Grand International adalah sebuah kontes kecantikan yang berdiri pada 2013 di Bangkok, Thailand. Kontes ini berdiri dibawah naungan Miss Grand International Organization oleh tokoh media Thailand Nawat Itsaragrisil dan Yuphiyao Thaivisut. Saat ini, kontes ini mempunyai slogan "We Are the Grand the One and Only".
Tahun ini memasuki tahun ke-10 penyelenggaraannya. Sedangkan Singapore berpartisipasi sejak tahun 2014 (Jasy in Tan/Not Place) 2015 (Rouzi Yan/ Not Place) 2016 (Sabrina Ng/Not Place) dan 2018 (Chang Ruey Jing/Not Place).
Dan tahun 2022 Miss Grand Singapore kembali berpartisipasi dengan national director yang baru Dr. Muhammad Iqmal yang juga pemegang lisensi Mister Supranational Singapore, Mister Supranational Malaysia dan Manhunt International Indonesia.
Sedangkan crowning moment Miss Grand Singapore 2022 akan diadakan hari Selasa, 9 Agustus 2022 di Singapore Flyer menjadi bianglala terbesar yang ada di Singapore, bertepatan dengan hari kemerdekaan Singapore yang ke 67 tahun.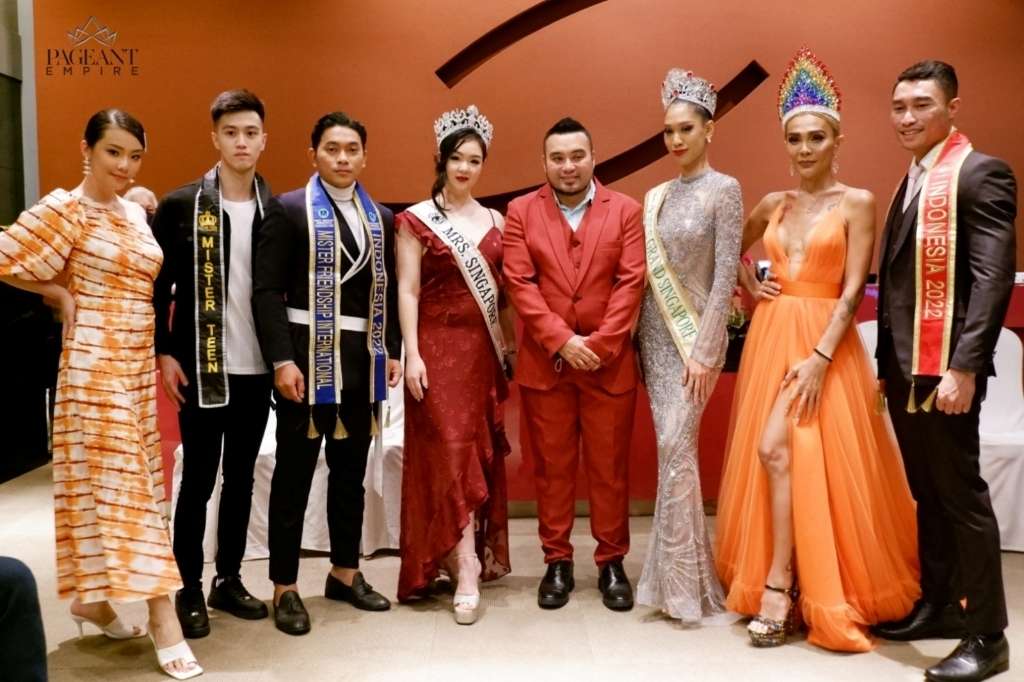 Singapore Flyer menjadi bangunan ikonik yang ada di Singapura. Dikutip dari The Singapore Flyer And Design Of Giant Observation Wheels , Andrew Allsop. (2017:6) Selesai pada tahun 2008, Singapore Flyer sekarang menjadi Giant Observation Wheel (GOW) terbesar dari jenisnya di dunia. Arup dibangun di atas pengetahuan desain yang diperoleh selama desain London Eye untuk mengembangkan struktur pelek 'generasi berikutnya'.
Struktur pelek 'ladder truss' dua dimensi yang dihasilkan dari Singapore Flyer lebih besar dan lebih ringan dari pendahulunya. GOW adalah salah satu atraksi pengunjung yang dikenal sebagai Iconic Viewing Platforms, (IVP's). Yang dicirikan oleh ukuran dan sifat rekayasa canggihnya. Yang paling terkenal dari semua GOW, dan bisa dibilang pendiri yang populer adalah kincir ria asli milik George Ferris.
Kincir ria atau bianglala raksasa ini dirancang dan dibangun sebagai daya tarik teknik utama untuk Pameran Dunia Chicago tahun 1893. Tujuannya adalah untuk menciptakan keajaiban teknik untuk menyaingi kesuksesan Menara Eiffel yang spektakuler, inti dari Pameran Pars 1889. Strukturnya memiliki diameter 76 meter dan memiliki 35 kabin terpasang, masing-masing berkapasitas 60 orang.
Untuk harga tiket masuk Singapore Flyer ini dijual untuk kalangan umum dengan harga standar $ 33 SGD untuk orang dewasa atau sekitar Rp.354.000, lalu tiket untuk anak-anak di atas 3 tahun sampai dengan 12 tahun kamu harus mengeluarkan uang sebesar $ 21 SGD atau sekitar Rp.225.000, serta untuk orang lanjut usia 60 tahun ke atas, biaya tiket Singapore Flyer $ 24 SGD atau sekitar Rp.257.000.
Namun, dapat kamu ketahui bahwa dalam daftar harga tiket Singapore Flyer kamu juga bisa mengambil harga paket keluarga yang terdiri dari dua orang dewasa dan anak yang dijual hanya $ 78 USD atau sekitar Rp.835.000.
Dengan kemewahan tersebut, crowning moment Miss Grand Singapore 2022 dihadiri banyak pelaku pageants
– Miss Earth Singapore 2019 – Gerlyn Cheah
– Manhunt International Indonesia 2022 – Deo Nikolas
– Miss Queen Worldwide Singapore 2022 – Ava Gia
– Mrs Globe Singapore 2022- Clarissa Rae Lim
– Mister Friendship International Indonesia 2022 – Chandra Saputra
– Mister Teen International 2019 – Zec Ng
– Mister Tourism & Culture Universe Indonesia 2020/2022 – James Radar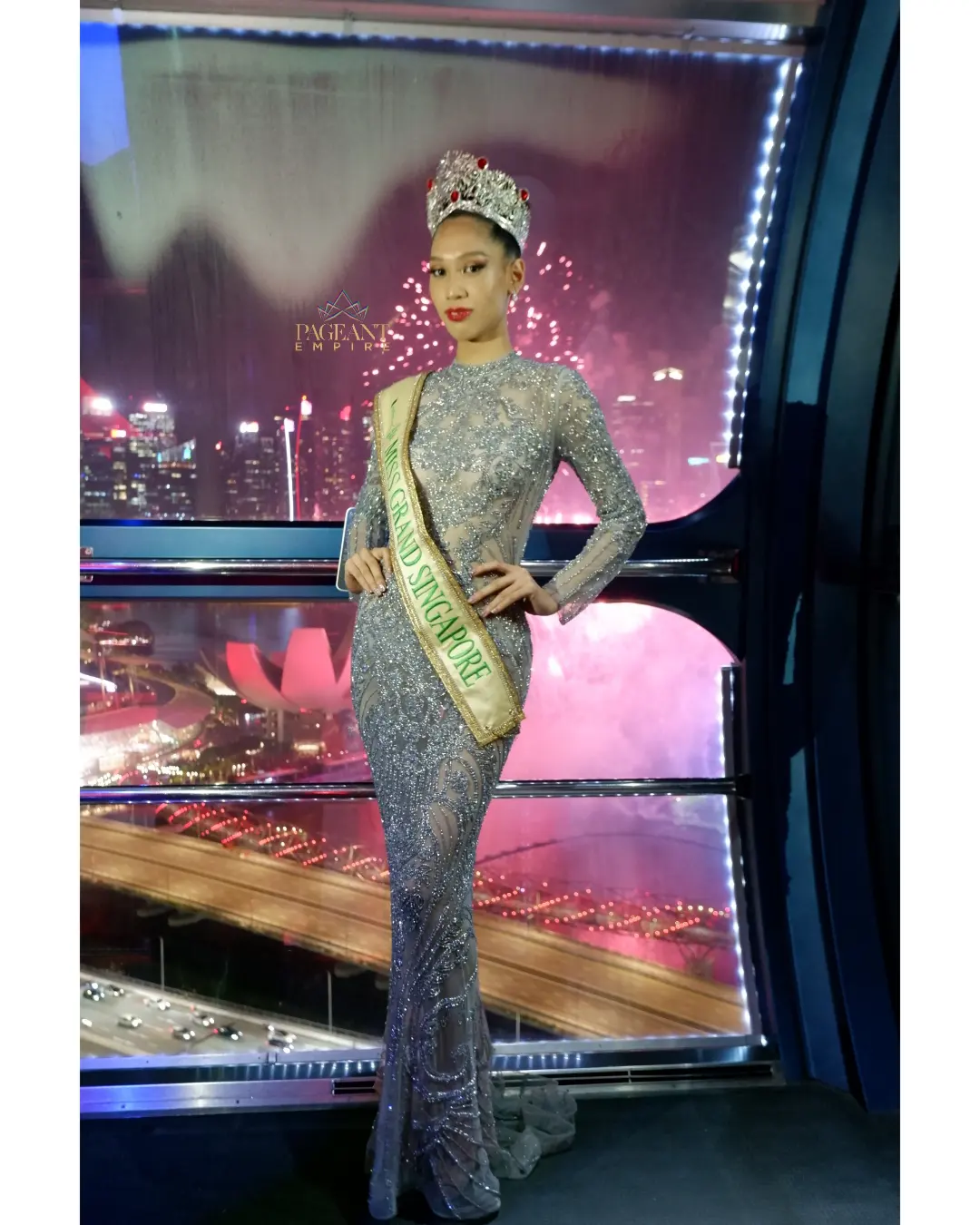 Dan terpilihlah Emilbiany Miss Grand Singapore 2022, wanita melayu dan juga seorang model pernah runway di Paris Fashion Week serta memiliki kemampuan publik speaking yang bagus. Emilbiany juga 2nd runner up Miss Universe Singapore 2017 bangga mewakili negaranya Singapore pada bulan Oktober di Miss Grand International 2022, Bali Indonesia.
Seperti apa keseruan Crowning Moment Emilbiany Miss Grand Singapore 2022 selengkapnya di YouTube Pageantempire dan klik linknya dibawah ini.
Penulis : Irwan