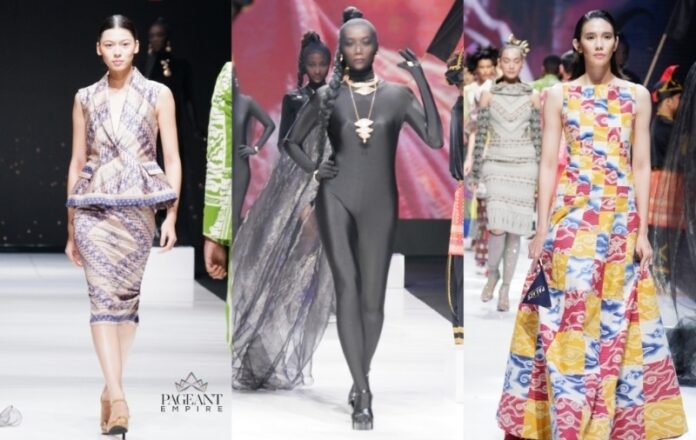 Paska pademi selama 2 tahun, Jakarta Fashion & Food Festival atau yang lebih dikenal sebagai JF3 resmi dibuka pada hari Kamis, 1 September 2022.
JF3 dibuka secara resmi oleh Sandiaga Salahuddin Uno Menteri Pariwisata dan Ekonomi Kreatif Republik Indonesia.
JF3 Fashion Festival adalah salah satu festival mode terbesar di Indonesia bekerjasama dengan Pemerintah DKI Jakarta melalui Dinas Pariwisata dan Kebudayaan Provinsi DKI Jakarta dan Kementerian Pariwisata Ekonomi Kreatif Republik Indonesia kembali hadir pada tanggal 1 – 11 September 2022 di Summarecon Mall Kelapa Gading, Jakarta. Dalam penyelenggaraan tahun ini, JF3 mengusung tagar #CulturalDiversity, sebagai dukungan terhadap keragaman budaya di Indonesia.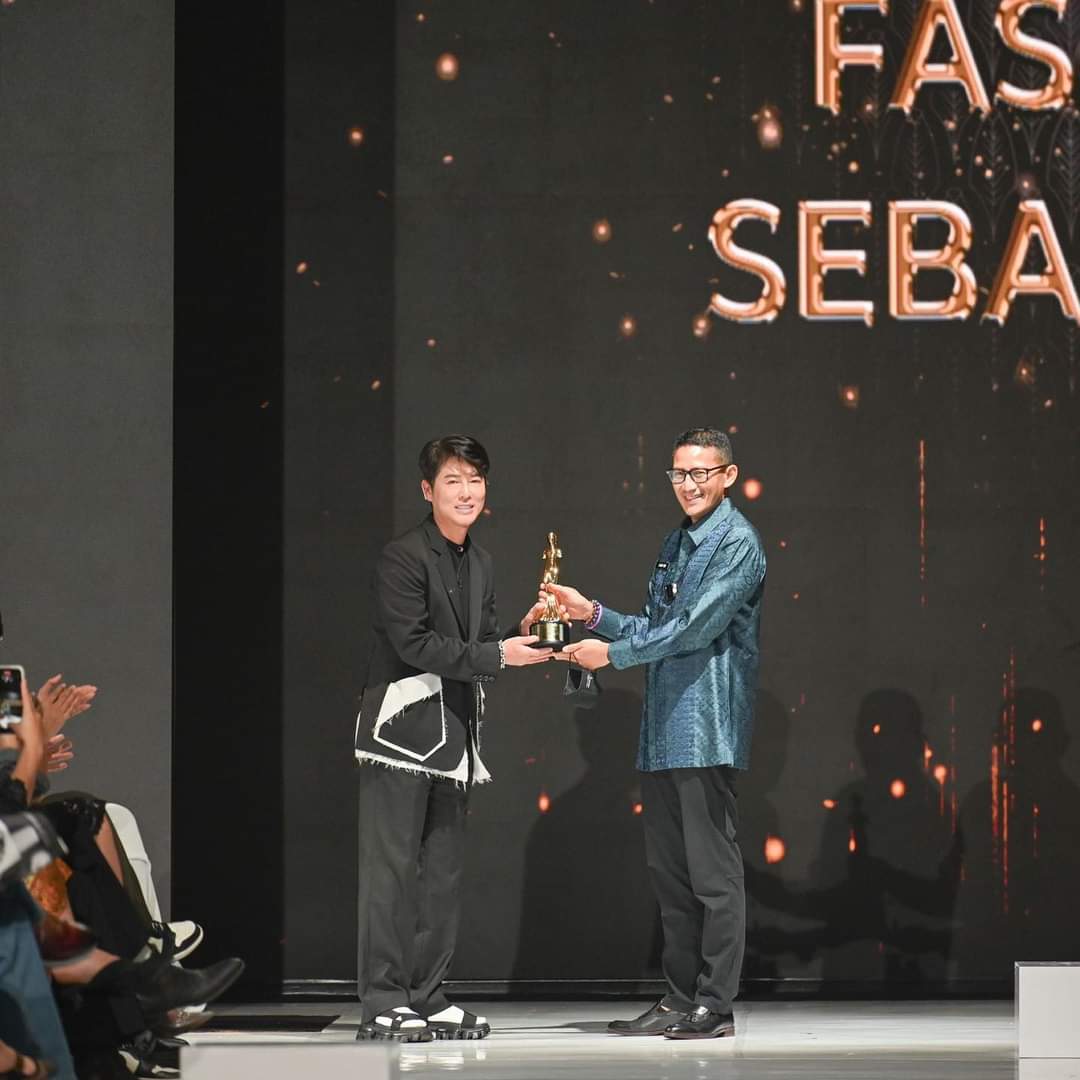 Dipilihnya Cultural Diversity adalah tema yang sangat luas dan mendalam, bisa memperkenalkan kebergaman kekayaan budaya Indonesia, mode dan budaya ke mancanegara.
"Dengan semakin terkendalinya pandemi, maka dengan sangat bersyukur kami dapat kembali menghadirkan rangkaian acara JF3 secara offline. Tahun ini kami mengangkat dua tema penting yaitu sustainability, sebagai ajakan untuk memulai gerakan fashion yang bertanggung jawab secara sosial dan terhadap lingkungan untuk mendukung kelangsungan hidup. Selain itu tema penting lainnya yang kami hadirkan tahun ini adalah budaya, hal ini diwujudkan dengan menghadirkan desainer, brand, dan UMKM berbasis mode yang memiliki visi untuk mengangkat budaya dalam karya mereka, baik di atas runway JF3 maupun dalam pameran fashion village", demikian ujar Chairman JF3, Soegianto Nagaria.
Rangkaian fashion show akan dibuka dengan pemberian apresiasi kepada 3 tokoh yang dinilai telah memberikan kontribusi penting terhadap industri mode tanah air, masing-masing adalah Sebastian Gunawan sebagai Fashion Desainer, Rudhy Buntaran dari JIM Jakarta International Management sebagai Fashion Industry & Support dan Julie Estelle terpilih sebagai Fashion Icon Of The Year.
Acara kemudian dilanjutkan dengan pagelaran bertajuk "TAMRA NUSANTARA", sebuah presentasi ragam aksesori dan perhiasan yang terinspirasi budaya nusantara, hasil kolaborasi istimewa, dari The Palace dan Samuel Wattimena.
Ragam Koleksi Nusantara Hasil Kolaborasi The Palace Jeweler dengan Samuel Wattimena. Sesuai namanya, koleksi perhiasan Nusantara begitu erat dengan budaya dan identitas bangsa Indonesia. Hal ini ditekankan langsung oleh sang desainer, Samuel Wattimena, yang karya-karyanya identik dengan ciri khas budaya Indonesia, baik yang merepresentasi detil bentuk dan siluet perhiasan Indonesia bagian Barat, Tengah, dan Timur.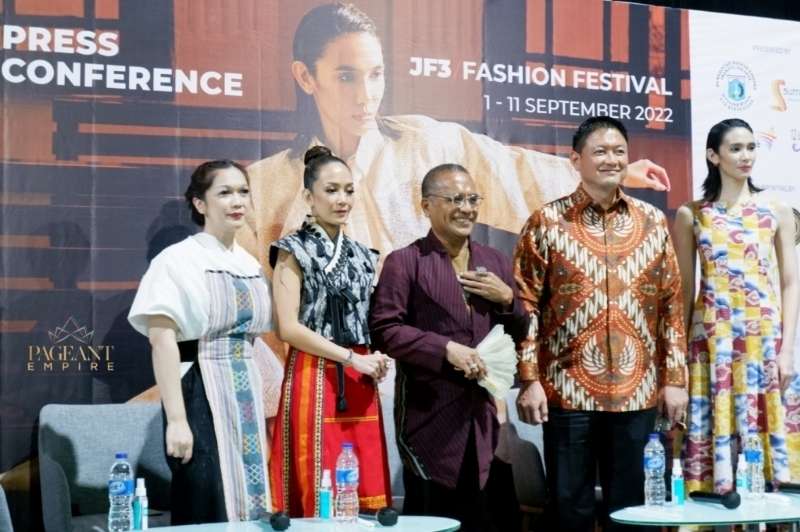 Pengadopsian detil serta siluet tersebut pun dilakukan melalui proses riset menyeluruh mengenai budaya Indonesia.
Menghadirkan desain yang menunjukkan kearifan lokal budaya Indonesia dari Sabang sampai Merauke, koleksi Nusantara dapat menjadi investasi penampilan wanita Indonesia yang cocok dipakai kapan saja, baik untuk sehari-hari maupun acara-acara besar. Keindahan masterpiece dari koleksi perhiasan berlian Nusantara pun dihadirkan dalam tiga seri, yaitu Nusa, Anta, dan Tara.
"Bahwa perhiasan Nusantara adalah warisan Nusantara bisa dijadikan sumber bumi sebagai pertahanan budaya. Dan saya juga mengucapkan terima kasih kepada jf3 yang memberikan kesempatan kepada perhiasan Indonesia sebagai bagian dari fashion show saya di jf3" ucap Samuel Wattimena
Diacara pembukaan tersebut JF3 juga menghadirkan para pemenang JF3 Model Search 2022 yaitu Jordan Daniel & Nadya Rufina (juara pertama) Atta Nyarko & Callista Chiuman (juara kedua) Karno Wijaya & Anindya Gupita (juara ketiga) dan Cantika Putri (juara favorit), serta Anast Lie yang terpilih sebagai JF3 Icon 2022 dan juga juara pertama Gading Model Search 2011/JF3 Model Search 2011.
Penulis : Irwan